Hi, foodies!
Last weekend, I spent some quality time to visit a beautiful restaurant located in Kebayoran Baru named Plataran Dharmawangsa, and the overall experience was uplifting!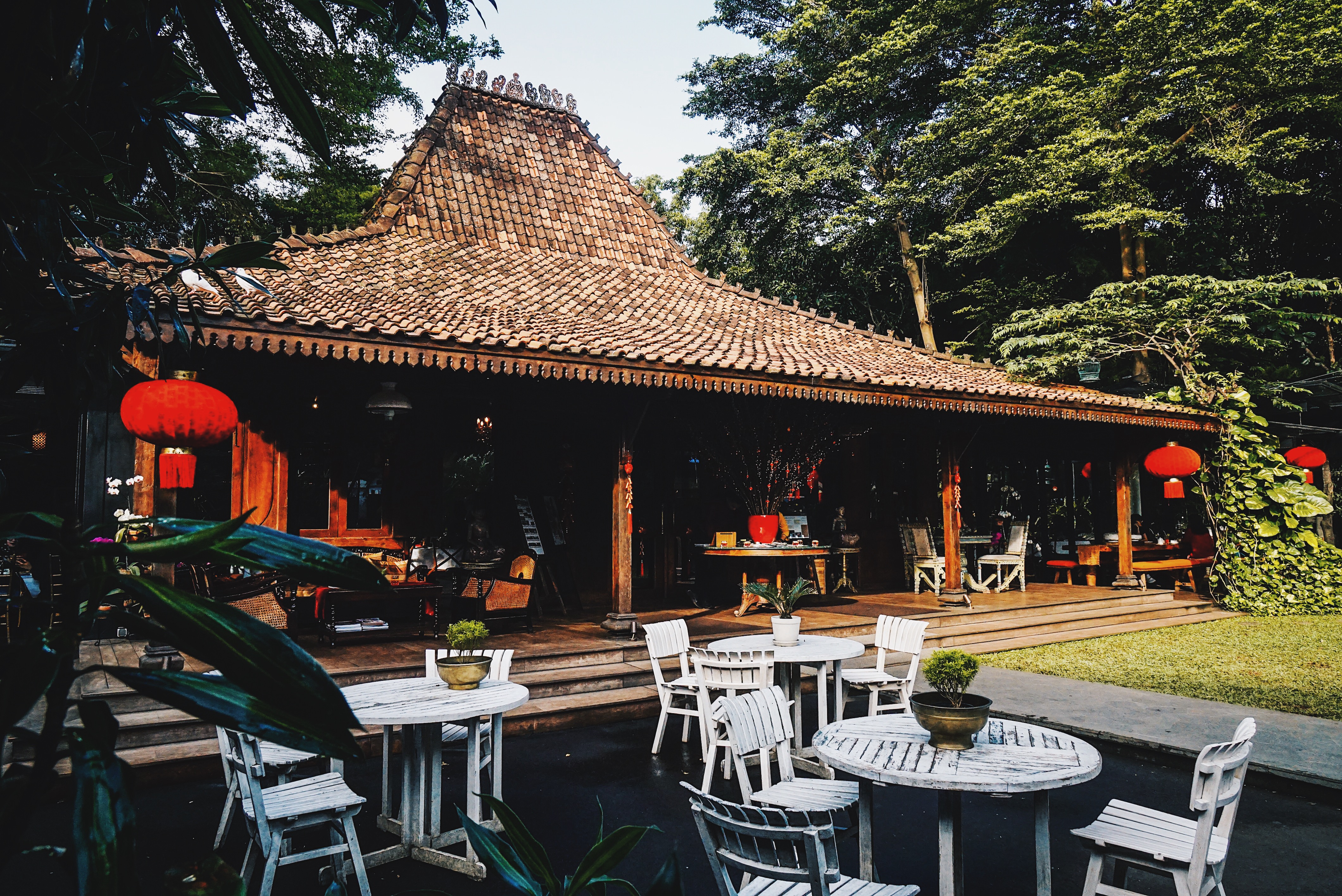 The restaurant features a beautiful wooden heritage Joglo house (a traditional vernacular house of Javanese people) that's approximately 150 years old, with equally stunning interior with a touch of Batik and other cultural details, a limasan (a traditional Javanese house) with the same beautiful interior and a luscious open garden that will please the eyes.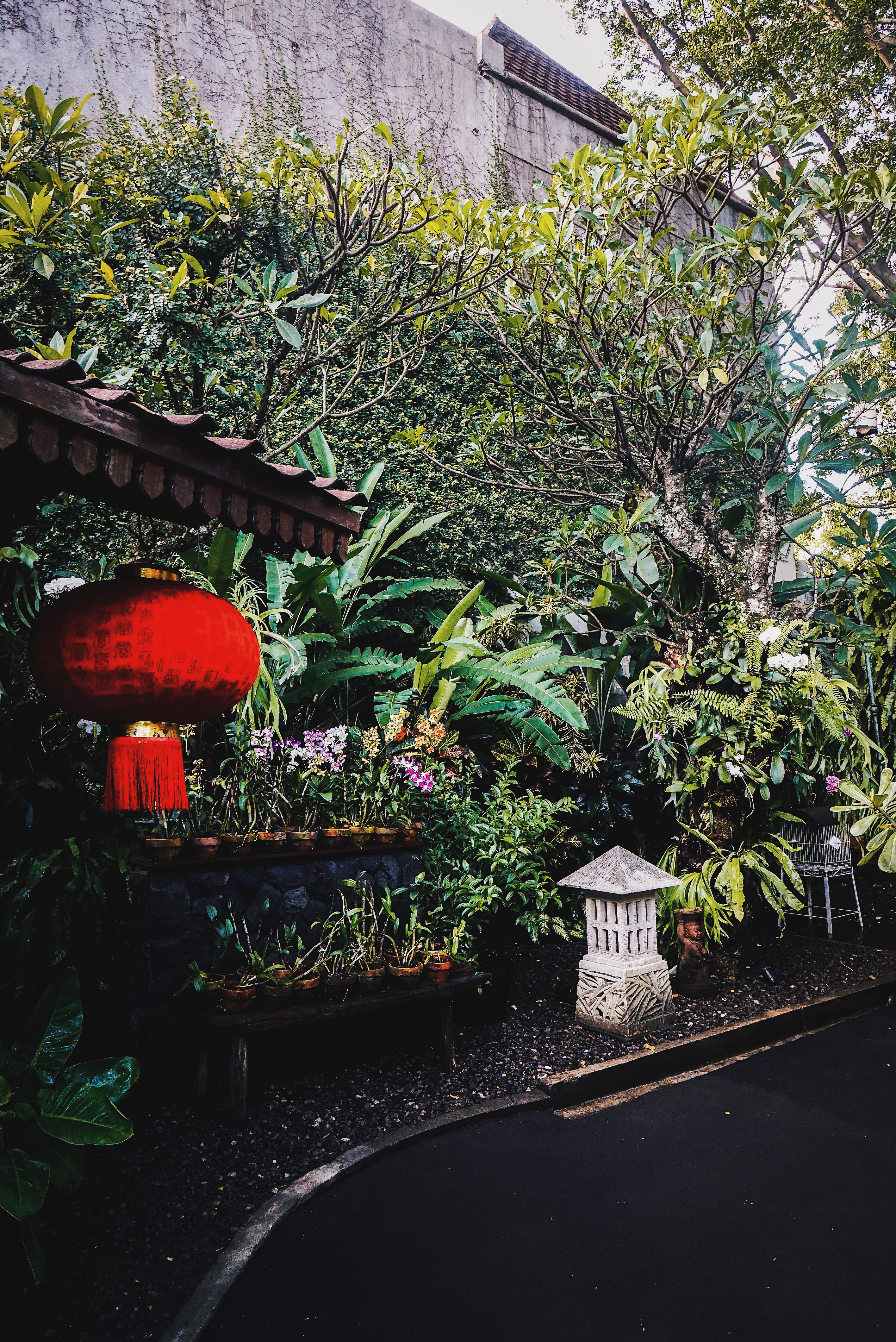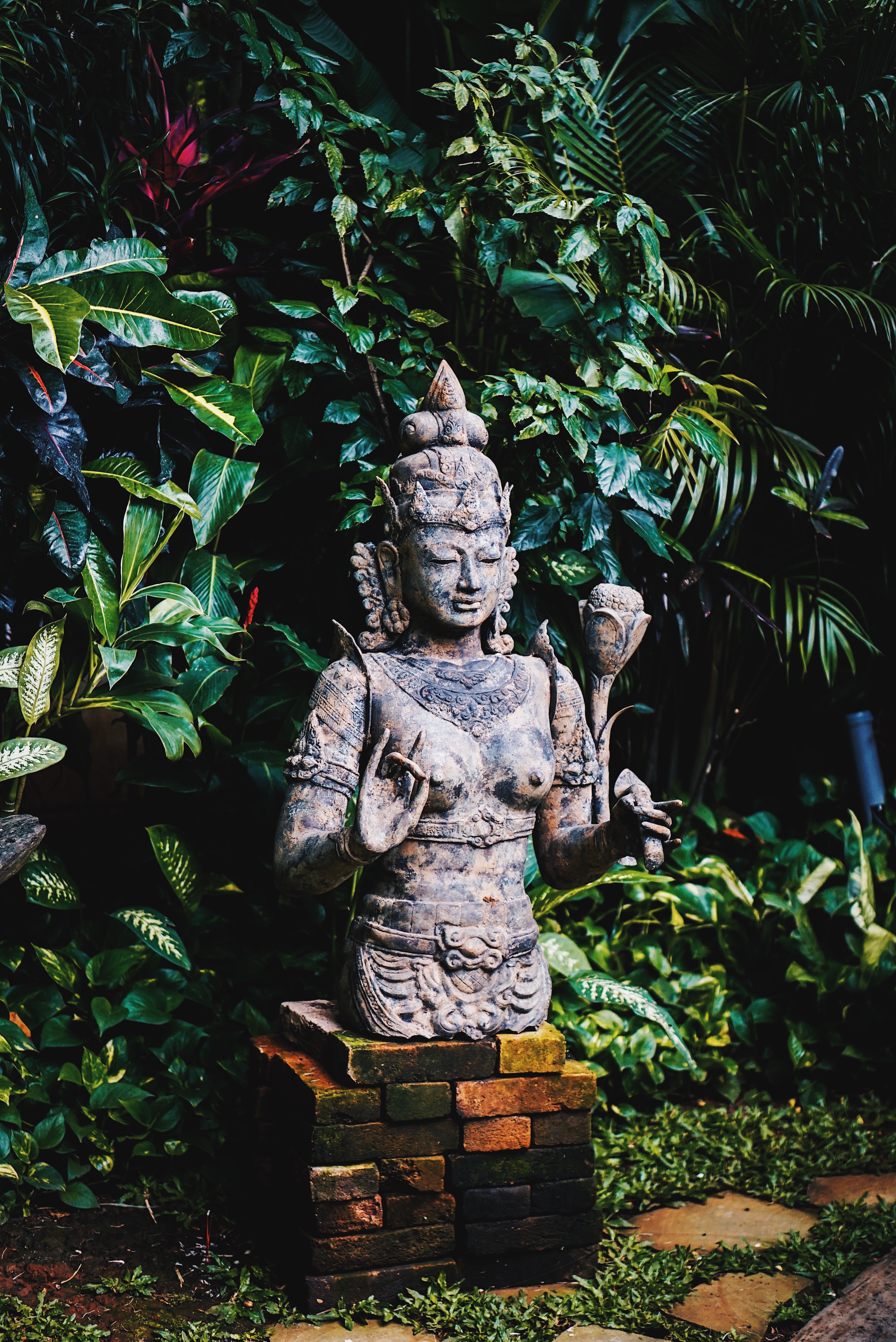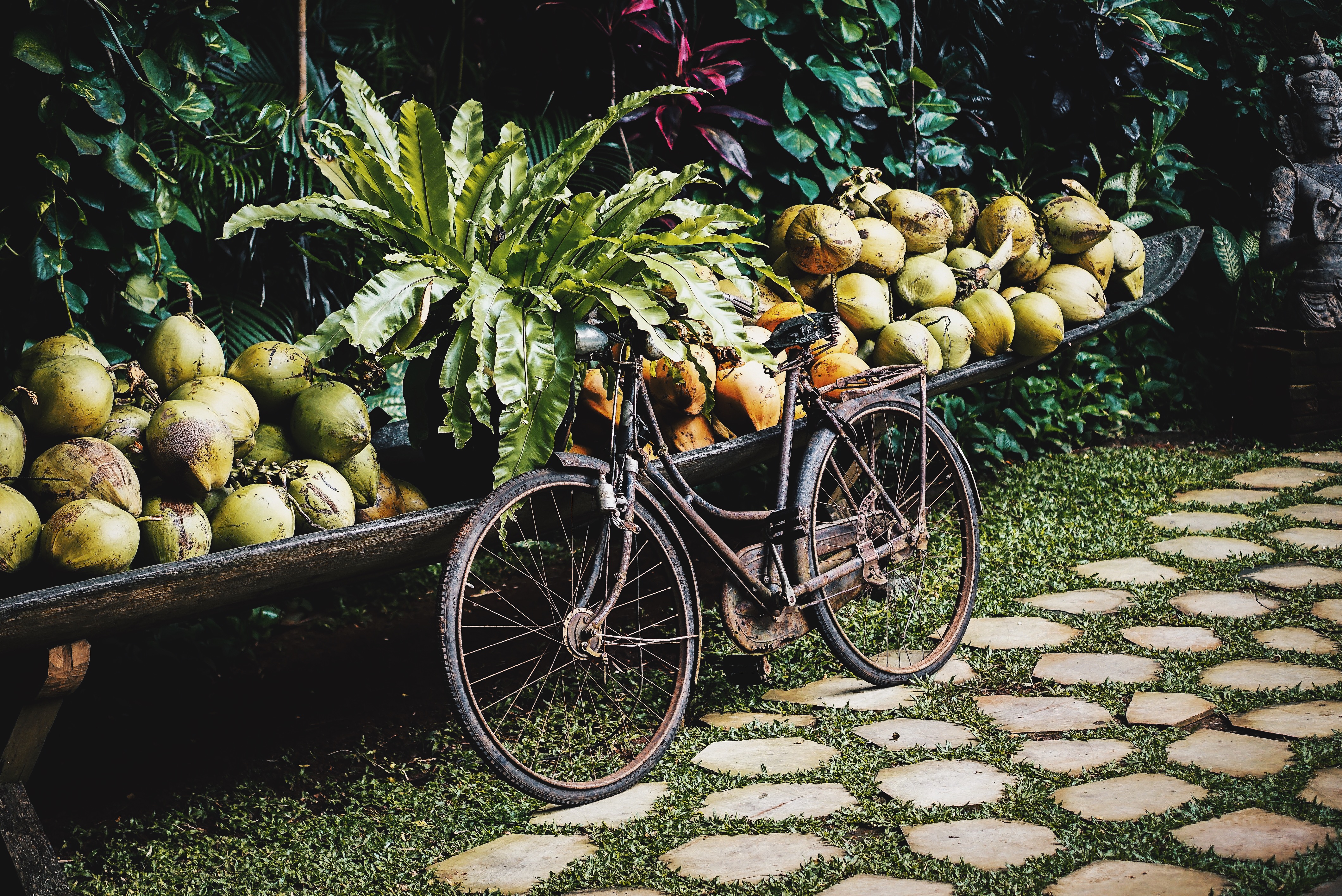 Plataran Dharmawangsa has indoor and outdoor seating areas and the indoor seating has two types of areas, one with a more traditional setting right above the Joglo rooftop. It features a beautiful architectural details, a grand chandelier and it is lightly-dimmed ambiance for a more intimate experience. The other one has window glasses and roofs with plenty of sunshine during the day, featuring a more modern and minimalistic interior that will guarantee a more romantic experience if you bring a date.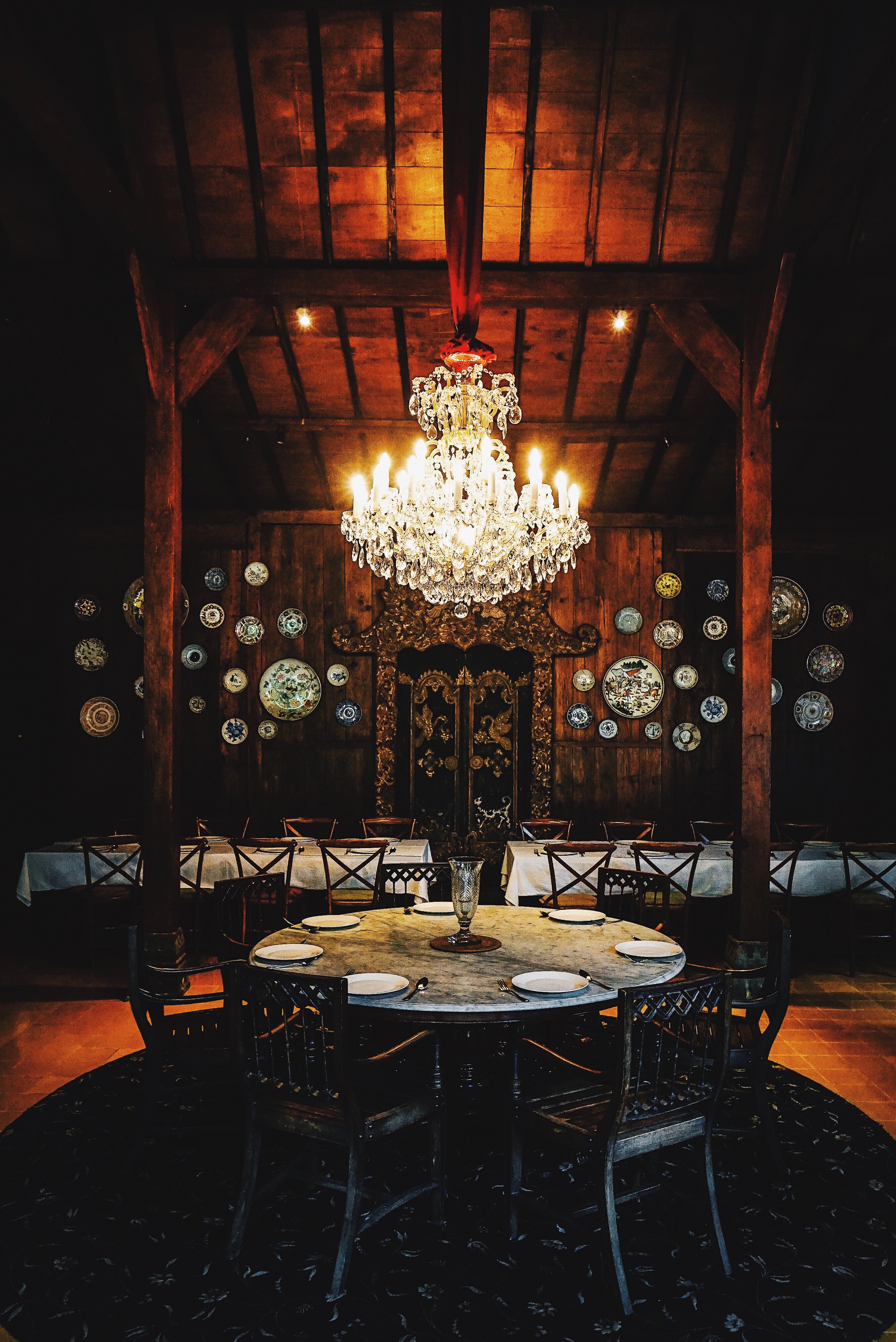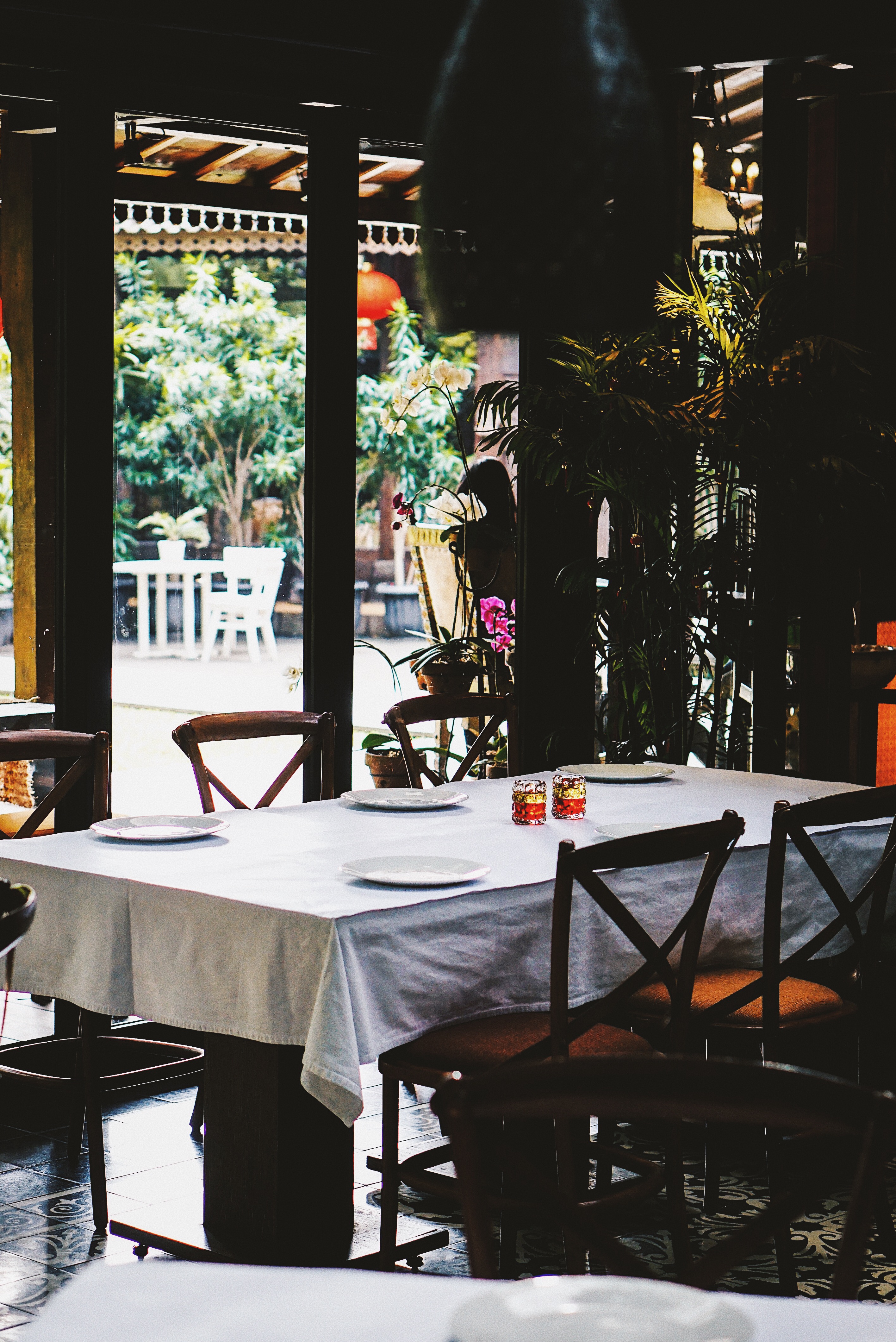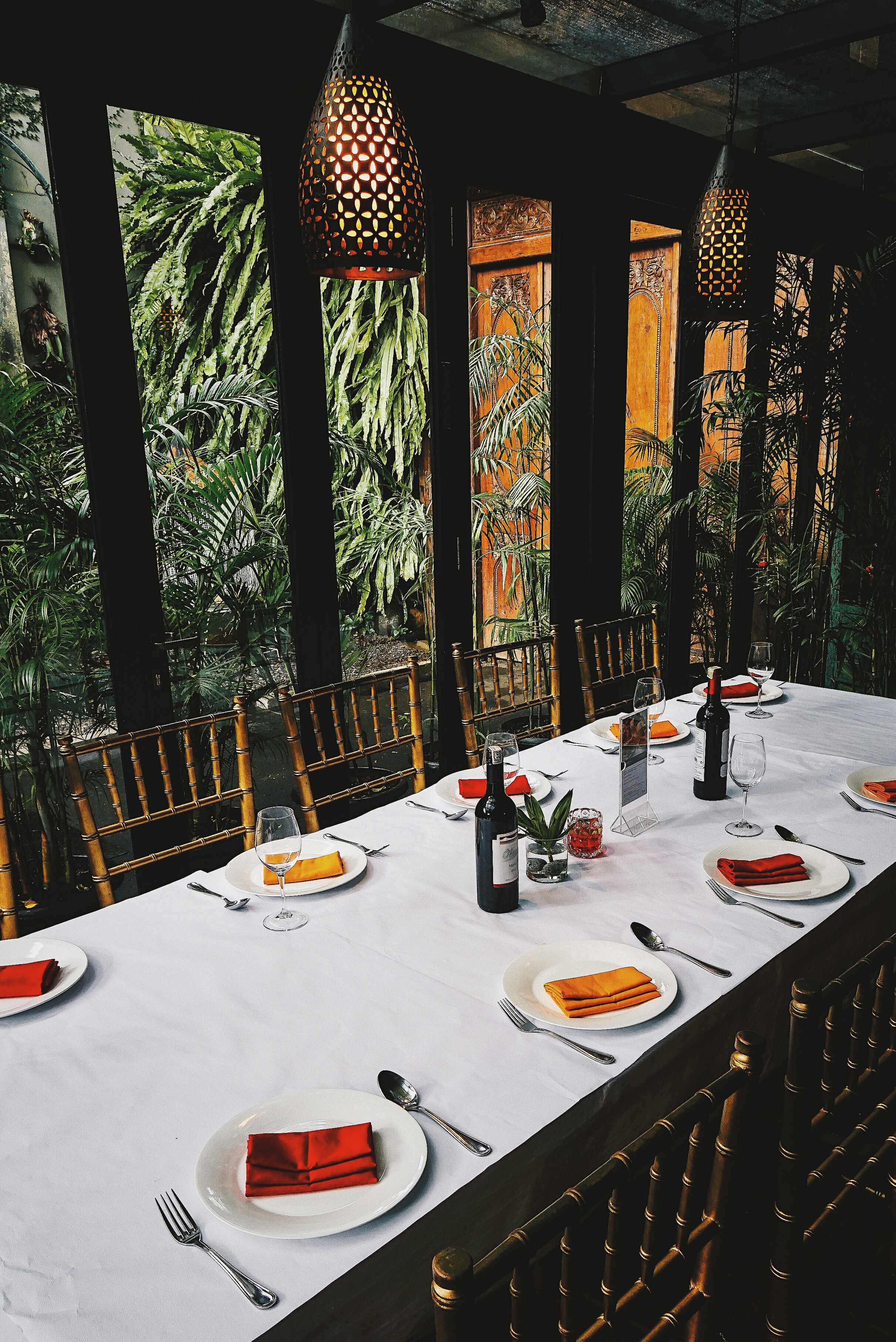 Meanwhile, the outdoor seating is for outdoor people who prefer a natural experience of the gentle breeze of air and a natural setting of the well-managed garden ala tempoe doeloe. Oh, plus, there are 2 guinea fowls that are roaming freely in the establishment and they're cute!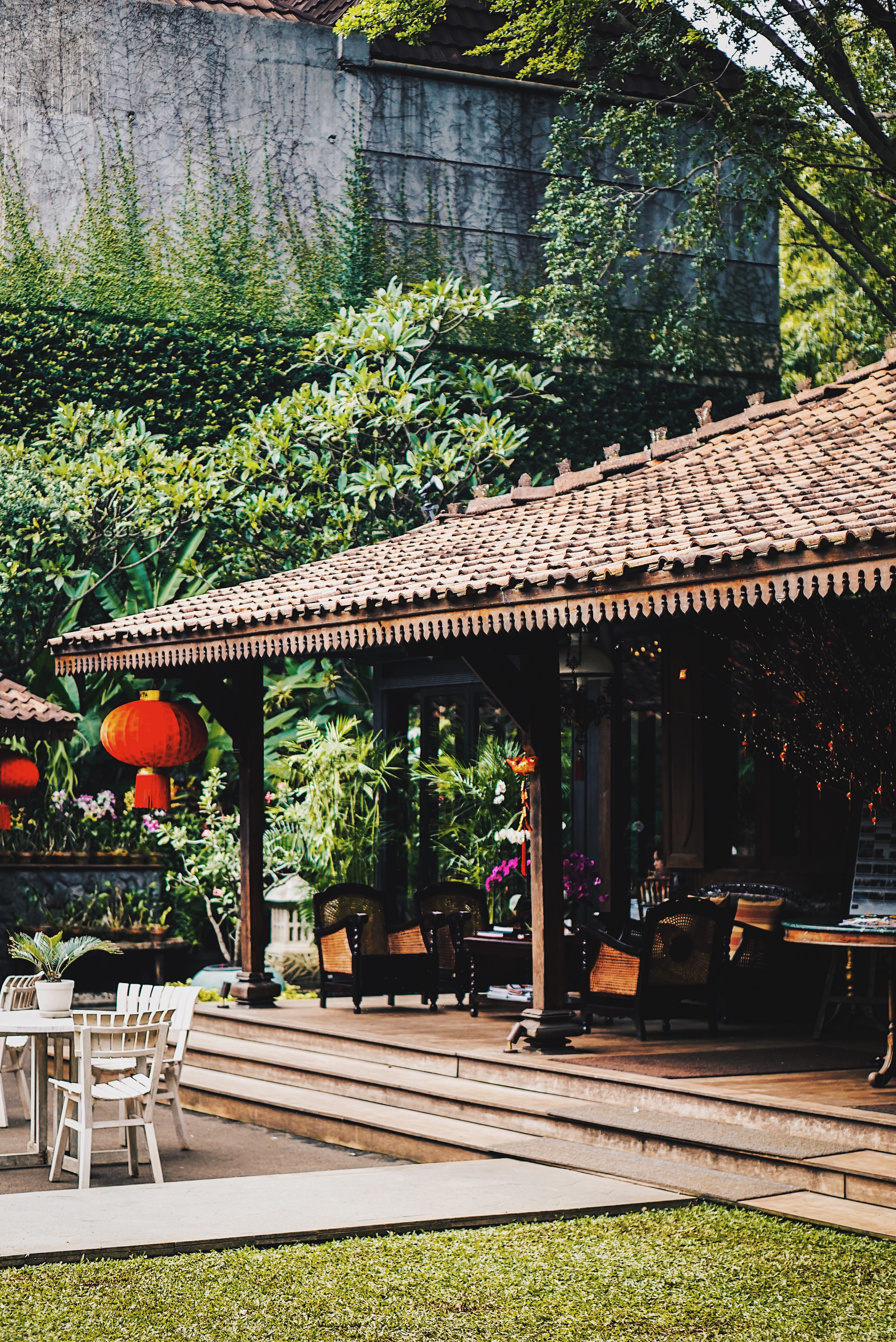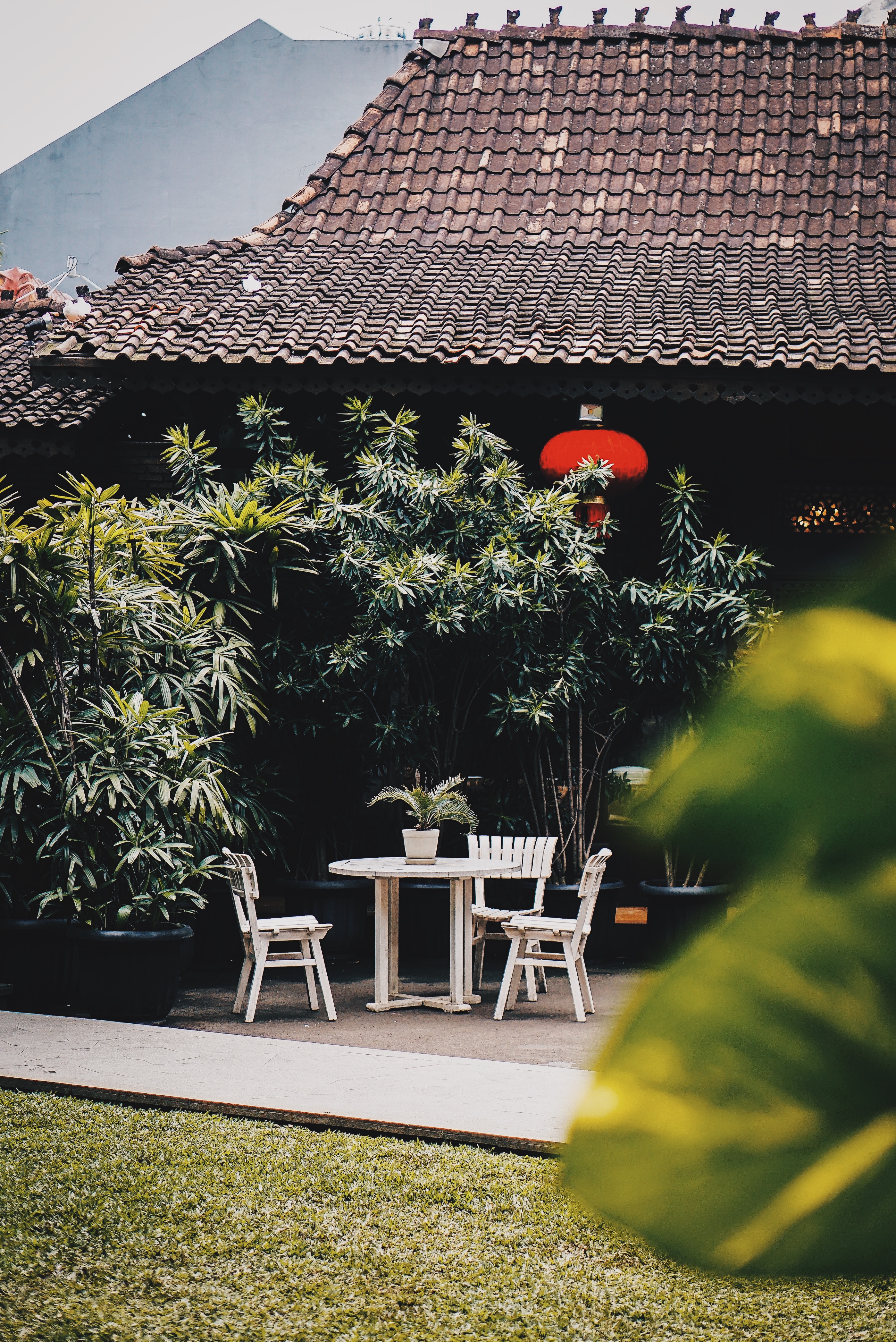 Well, let's talk about the food and drinks, the main reason I was there.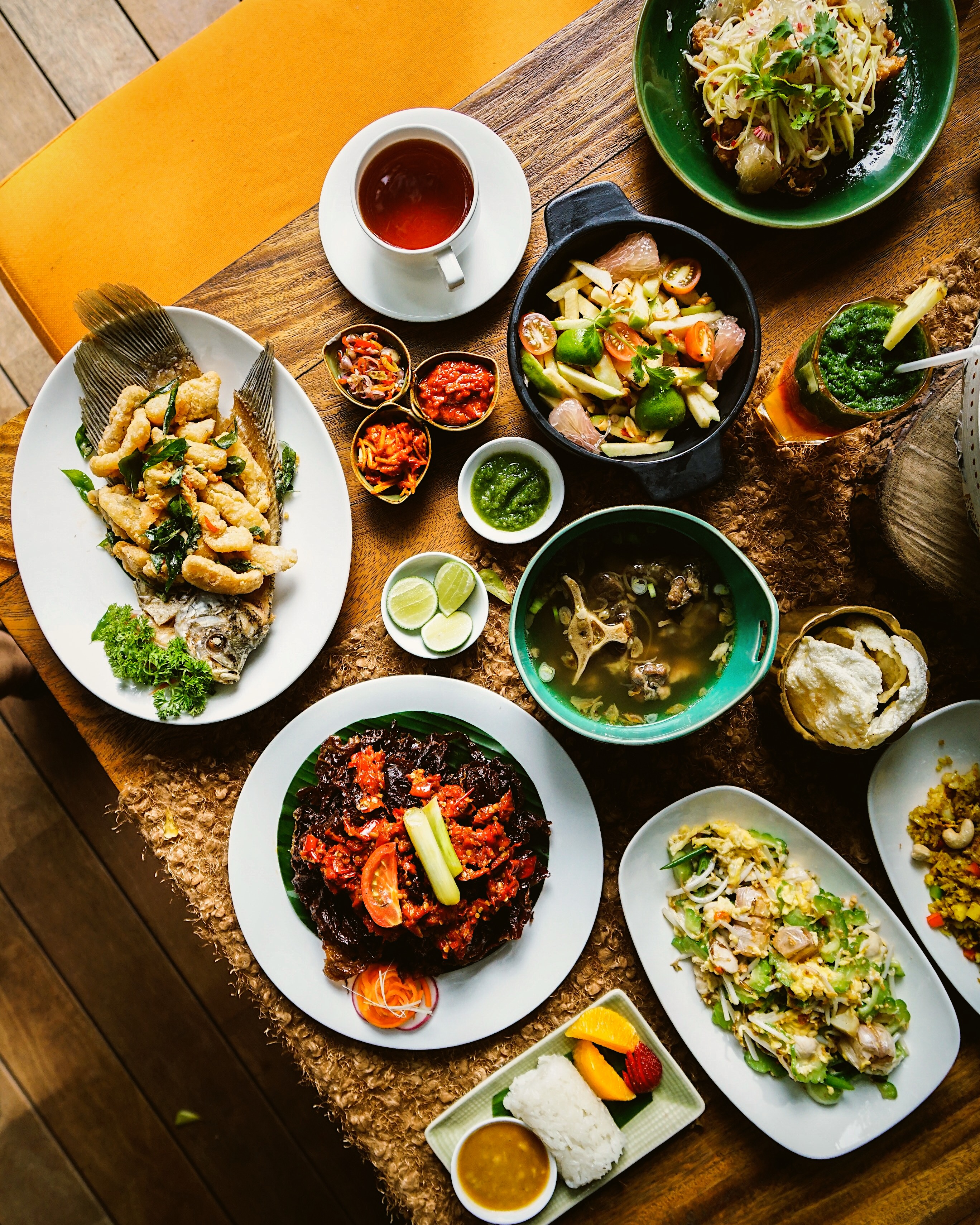 Plataran Restaurant serves authentic Indonesian cuisine with diverse options from all around Indonesia. Not all menu in Plataran around Indonesia is the same but some signature dishes are present in all establishments.
I tried quite a lot of dishes that Saturday, and I should say that the majority of the dishes impressed me! Let's go and get to know the dish up close and personal.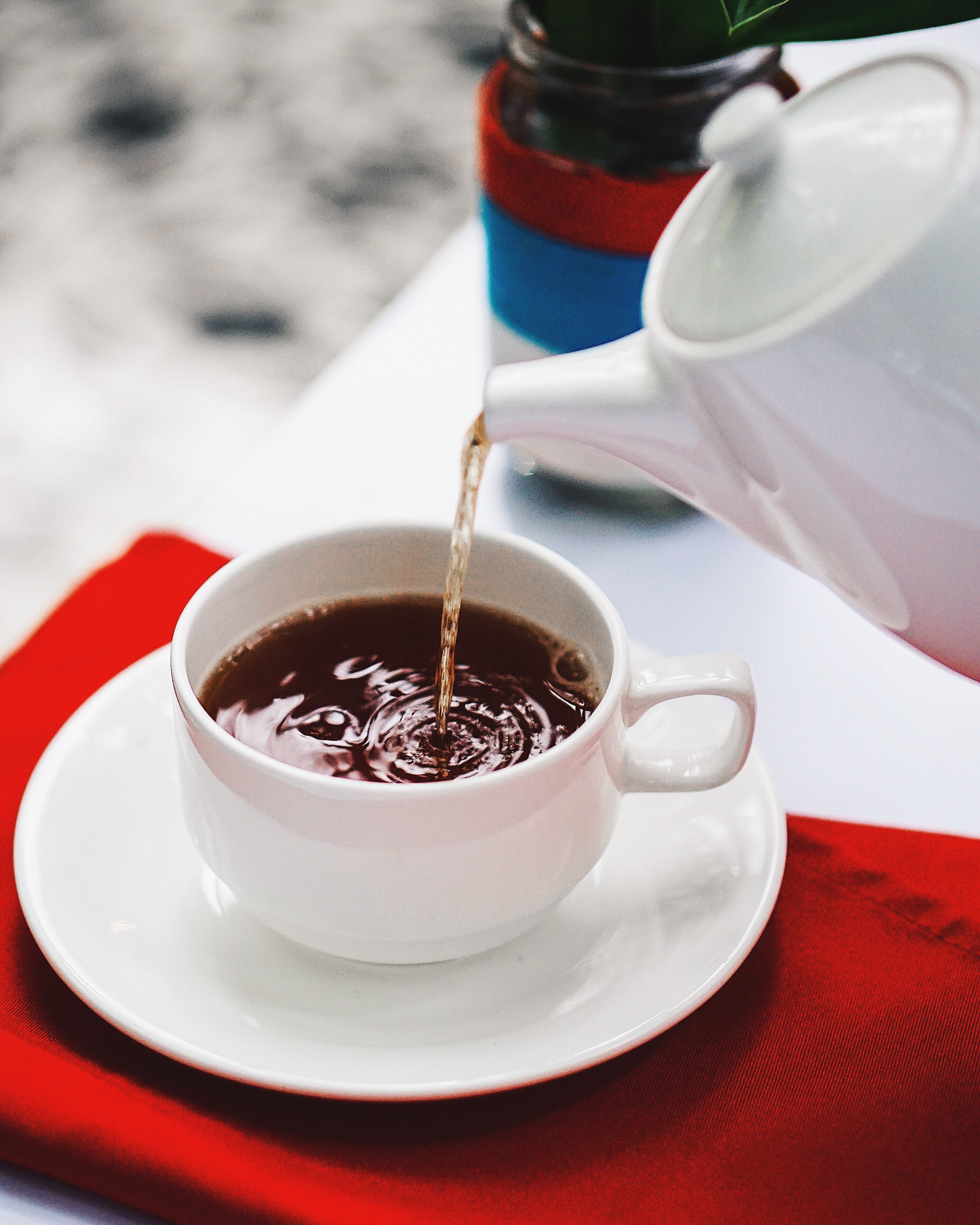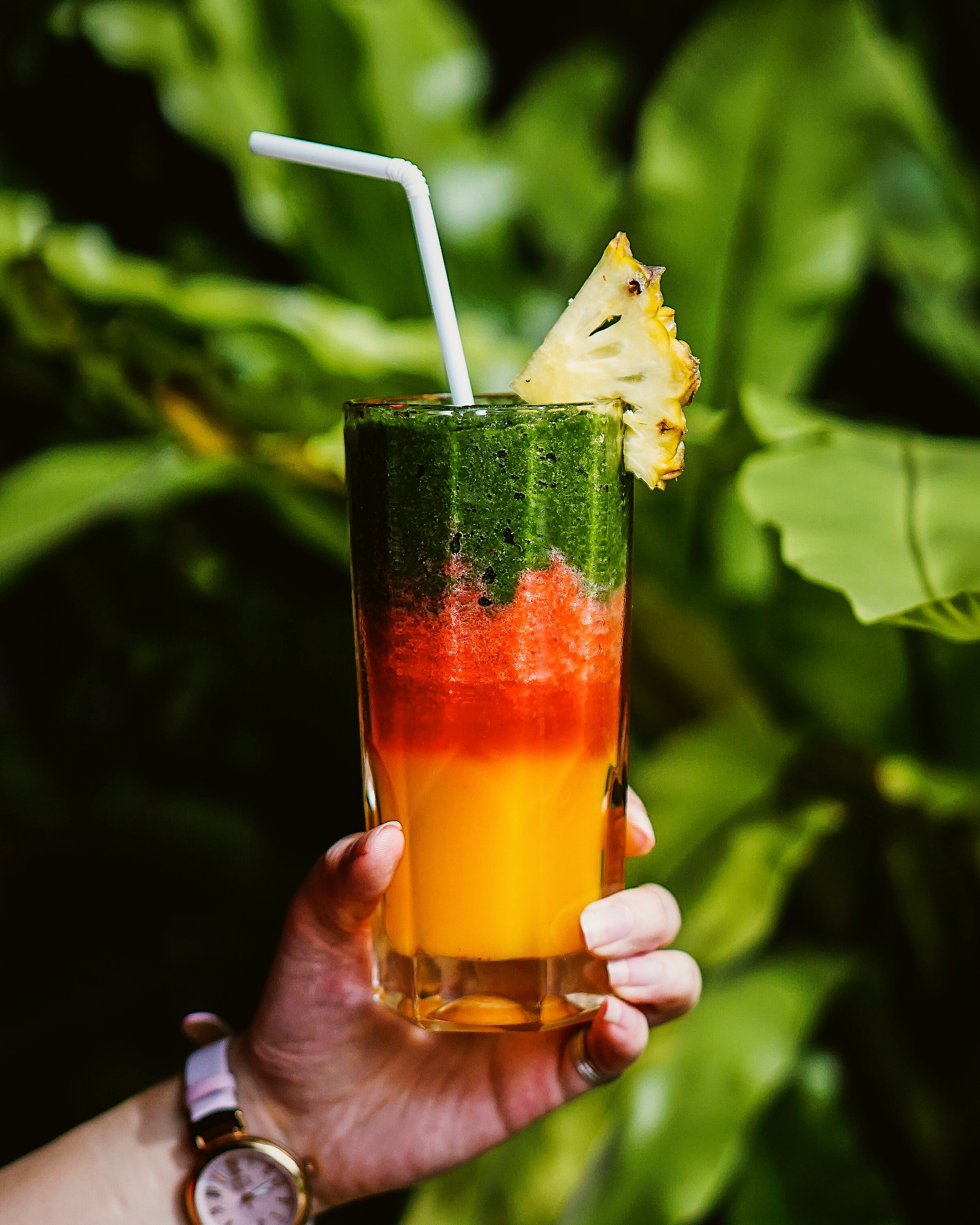 # Drinks
It's not just the ambiance and food quality that Plataran Dharmawangsa paid attention to, it also includes the beverages. I tried their Teh Rempah, most loved because of its unique blend of vanilla & cinnamon. Their Dharmawangsa Delight (the bright red one) was delightful as claimed, with the a strong guava lead among other ingredients. The last but not least is the 3-layer thirst-quencher, Banyan Deck (bok choy, orange and strawberry).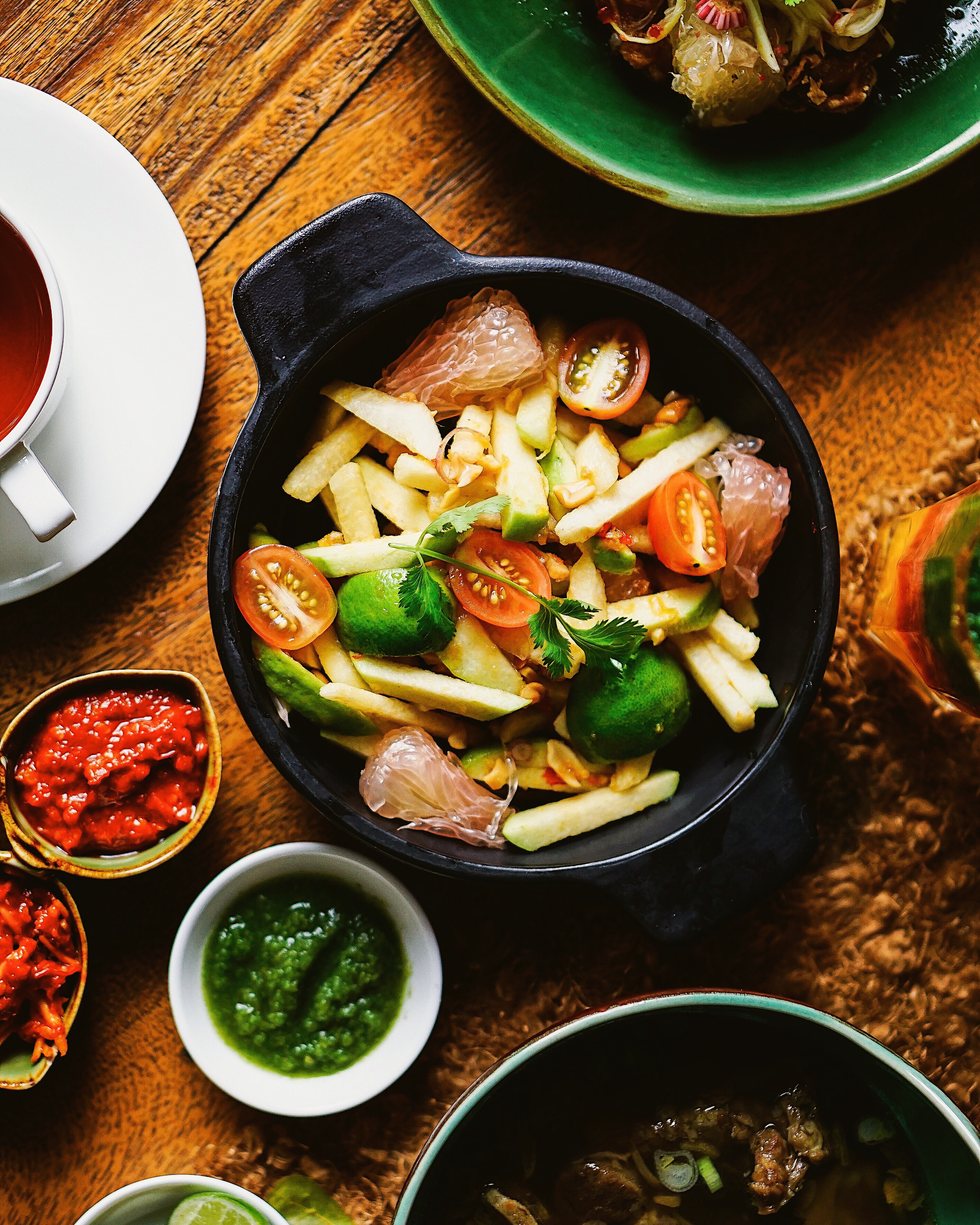 # Salad Putri Dewi
Guava, jicama, oven dried tomatoes, sweet and spicy dressing.
This is perhaps one of the best yet unexpected salad I've ever had. It's so fresh, and the crunchiness of the jicama (bengkoang) complemented all the other ingredients well. The combination of sweet and spicy dressing made it really refreshing, kind of like a circus of flavors and textures.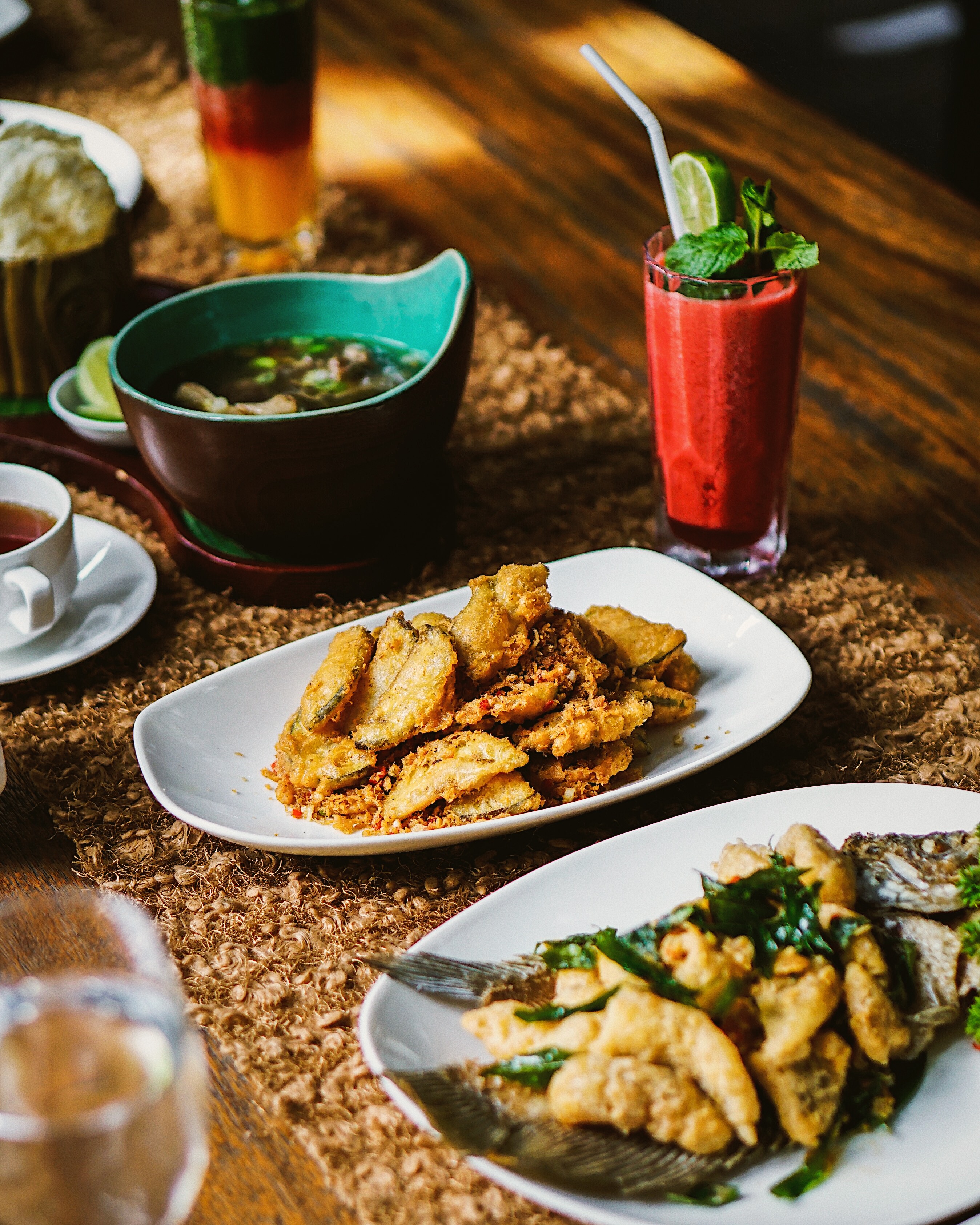 # Brinjal Chips
Aubergine chips with chili, garlic and chicken floss.
This is an anti-mainstream appetizer because this is my first time trying an aubergine chips and it actually tasted good! If it wasn't explained to me, I would probably think it's a normal chips, only thicker and crunchier (denser too). The chili, garlic and chicken floss played the great role in making it good in flavor.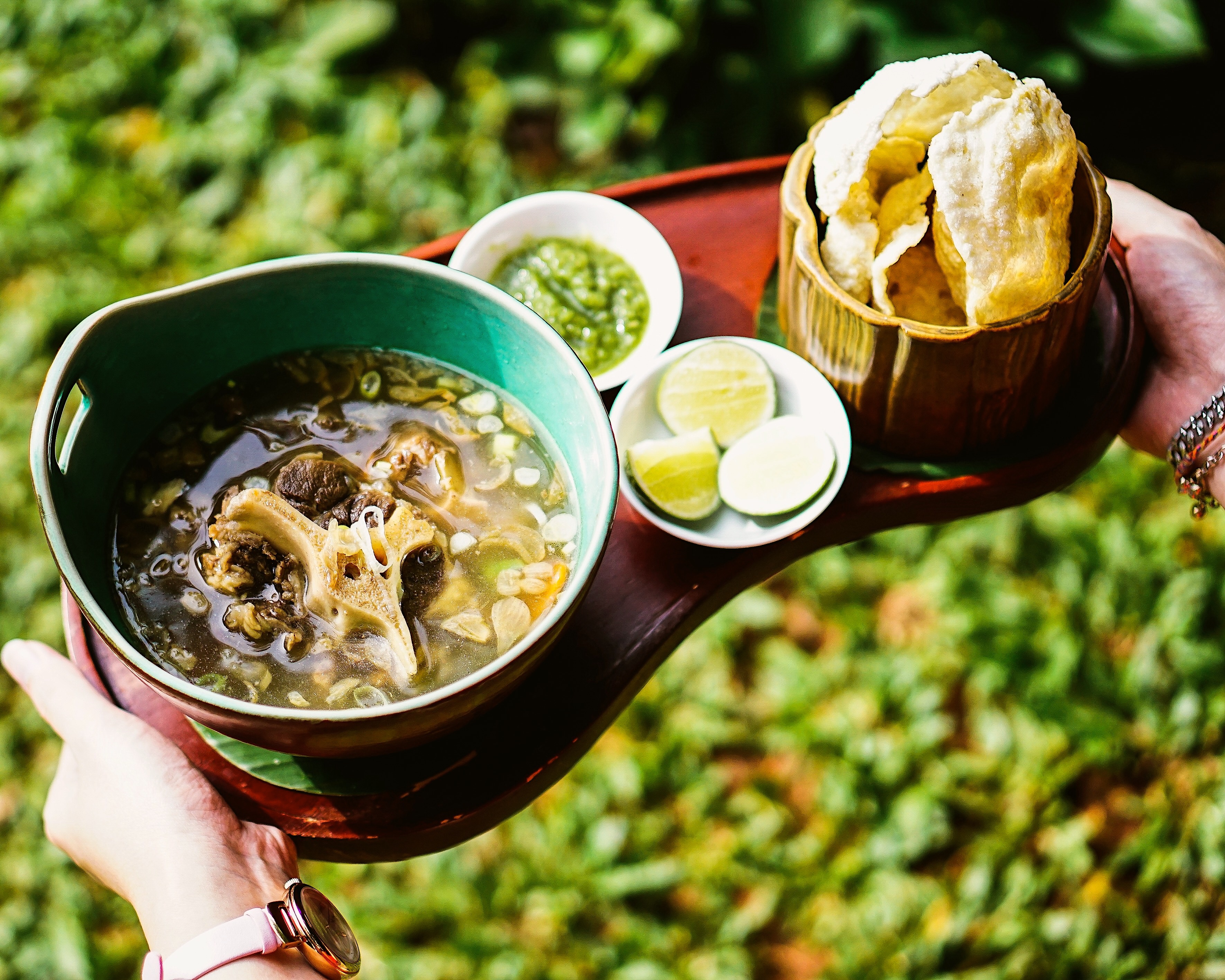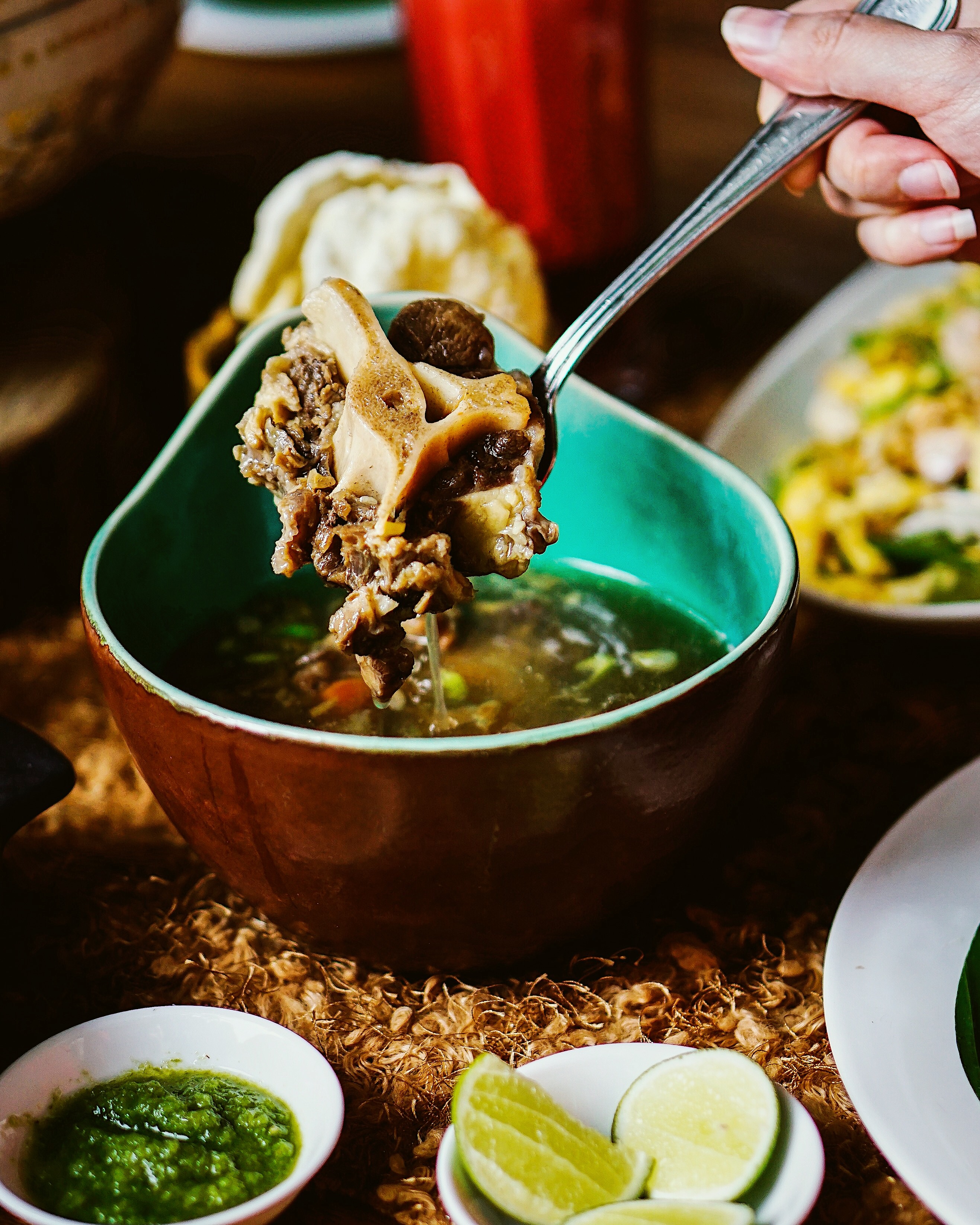 # Sop Buntut
Clear oxtail broth with potatoes, carrots, tomatoes, leeks and caramelized shallot.
A very usual suspect when it comes to Indonesian cuisine, and it didn't fail at all. If not the best, it should really be amongst the top list of recommended Oxtail Soup that you should try in Jakarta. The soup was fragrant and the oxtail was given generously. The meat around the tail was tender and great to be enjoyed with their grounded green chilies.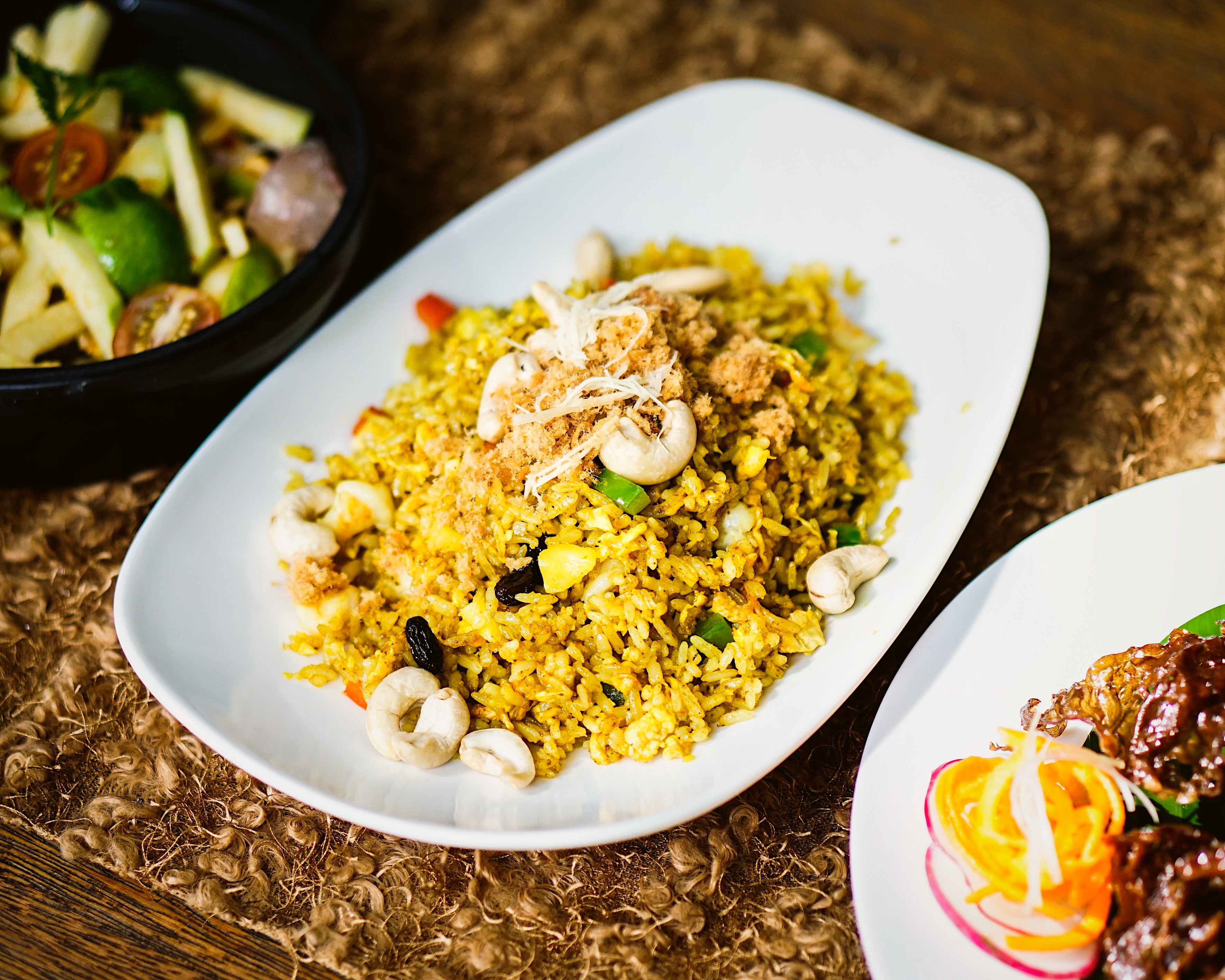 # Nasi Goreng Nanas
Yellow pineapple fried rice with curry, paprika, raisin, prawn, cashew nuts, coriander and chicken floss.
If you don't like the traditional fried rice with sweet soy sauce, you will most likely love this type of fried rice. It's a combination of spicy, savoury and rather unique ingredients that made it a party of flavors.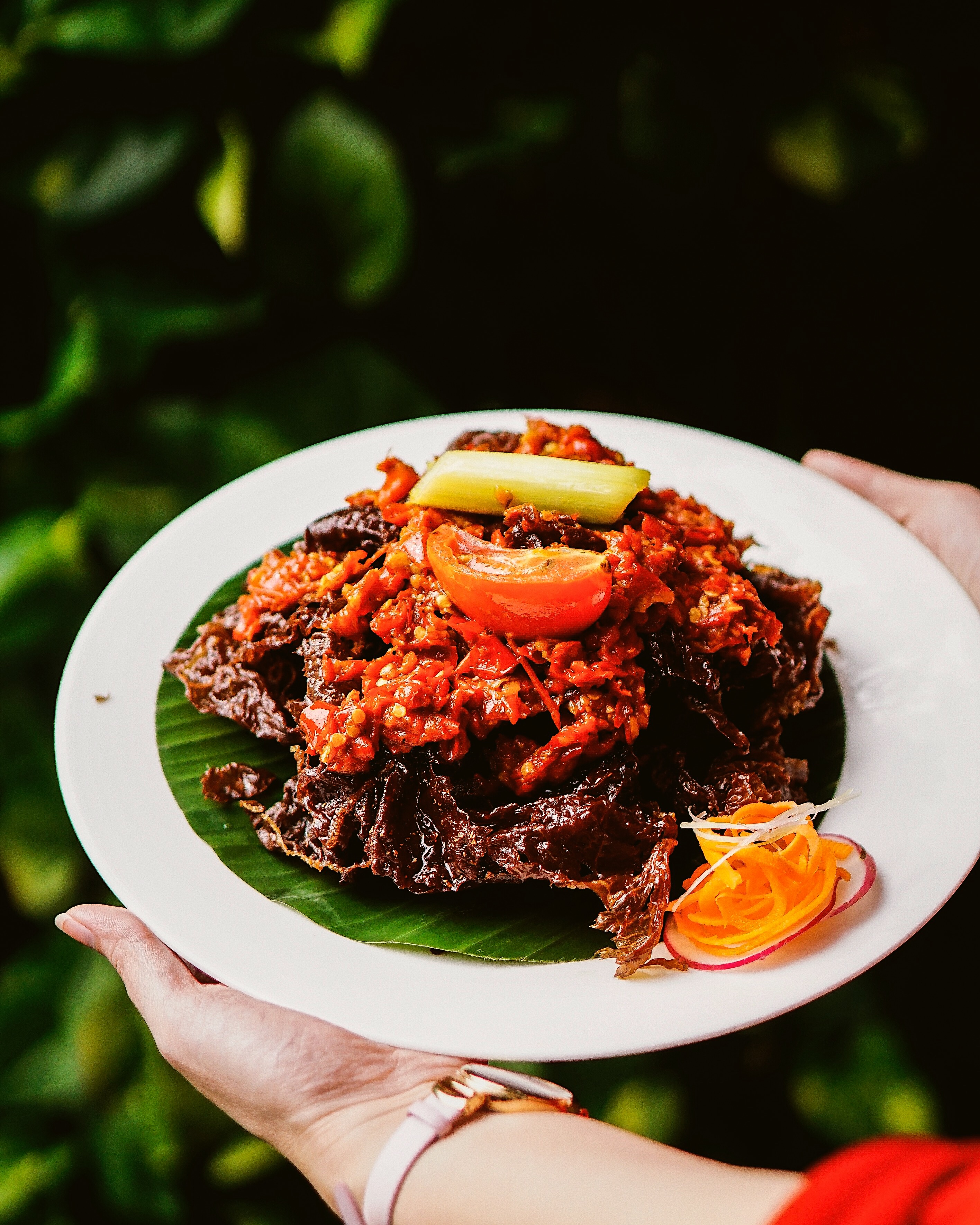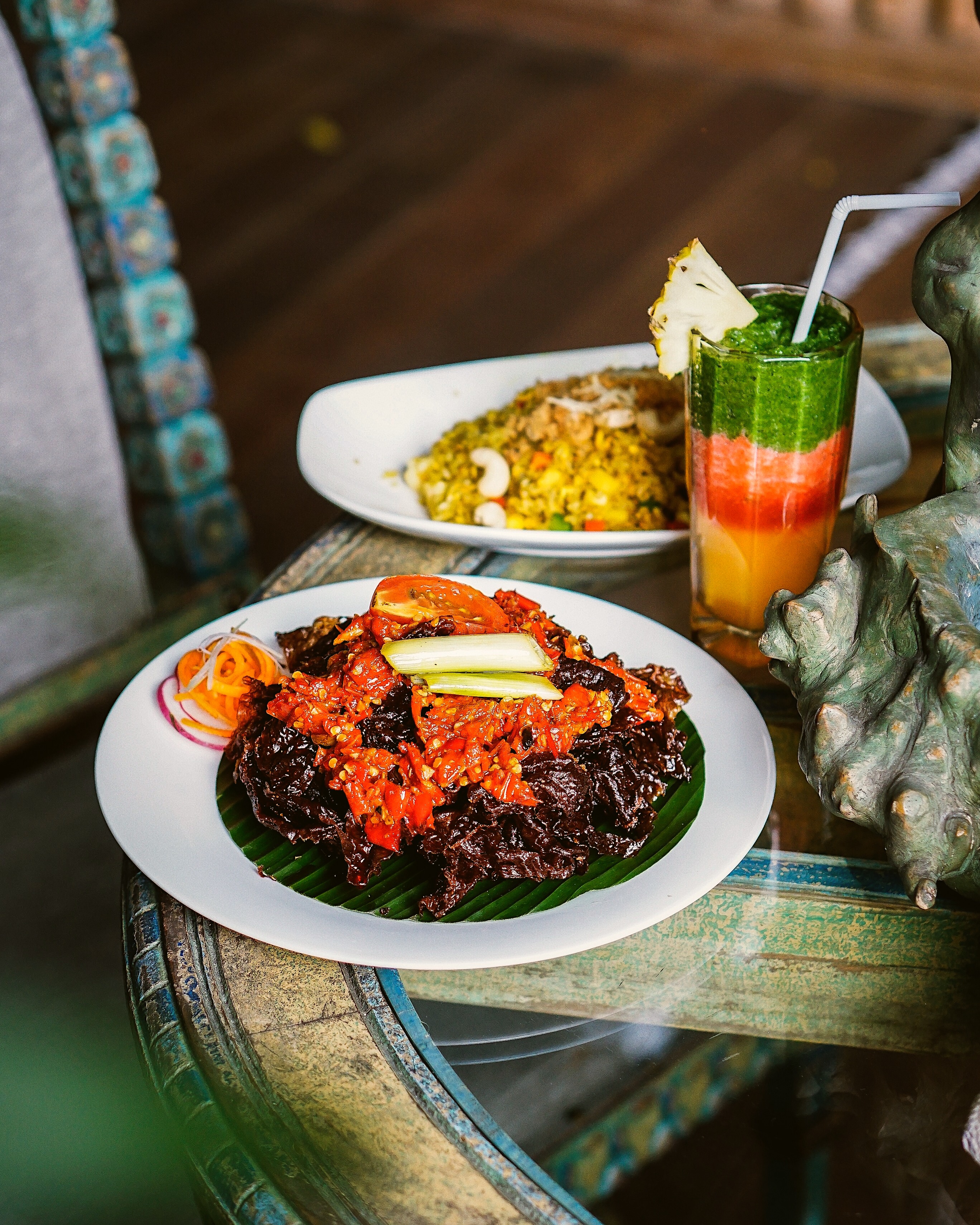 # Dendeng Batokok
Air dried beef spiced with traditional Sumatran relish.
Some of you should have known this very well-known Indonesian dish from Padang. At Plataran, this dish is created with a very thinly-sliced beef, air dried to a very fragile texture and topped with a delicious Sumatran chili mixture. The result was a very unique, like snacking on a paper-thin beef with rich chili relish that enhances the experience.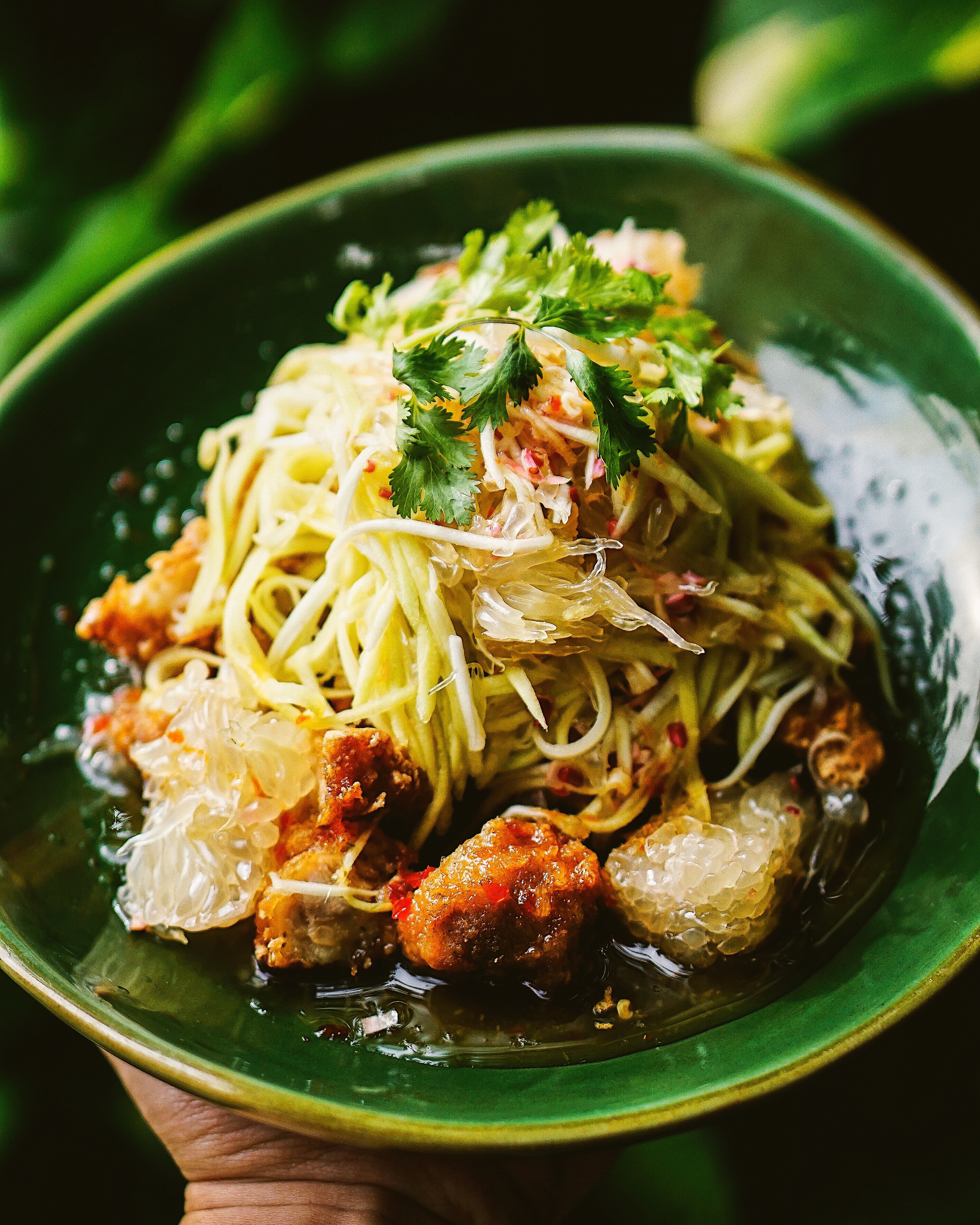 # Ayam Dharmawangsa
Chicken high scaloppini topped with union mango slaw, pomelo, sweet and sour spicy sauce.
I'm sure that if I should pick a favorite here, this Ayam Dharmawangsa would be a clear champion here. To simplify, this is a portion of fried boneless chicken chunks with mango salad salad. The way Plataran perceives this dish makes it even better, with added pomelo for freshness and thick sweet, sour and spicy sauce. I LOVE IT!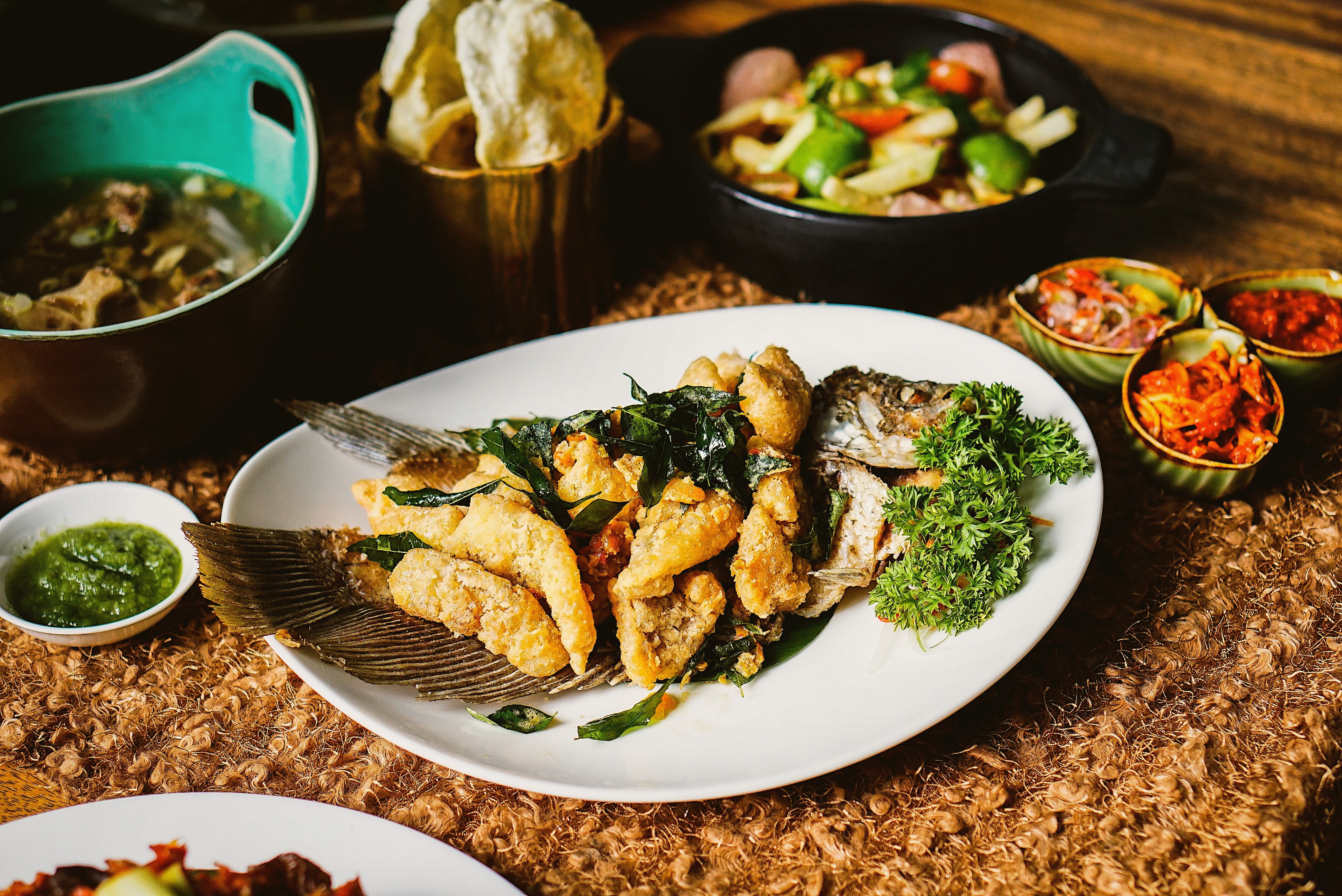 # Gurame Telor Asin
Gourami fillet bounded with salty egg.
The presentation of the dish is definitely appealing. If you love salted egg sauce, this will be a no-brainer. The Gourami fillet is deep fried and completely blanketed in salted egg batter.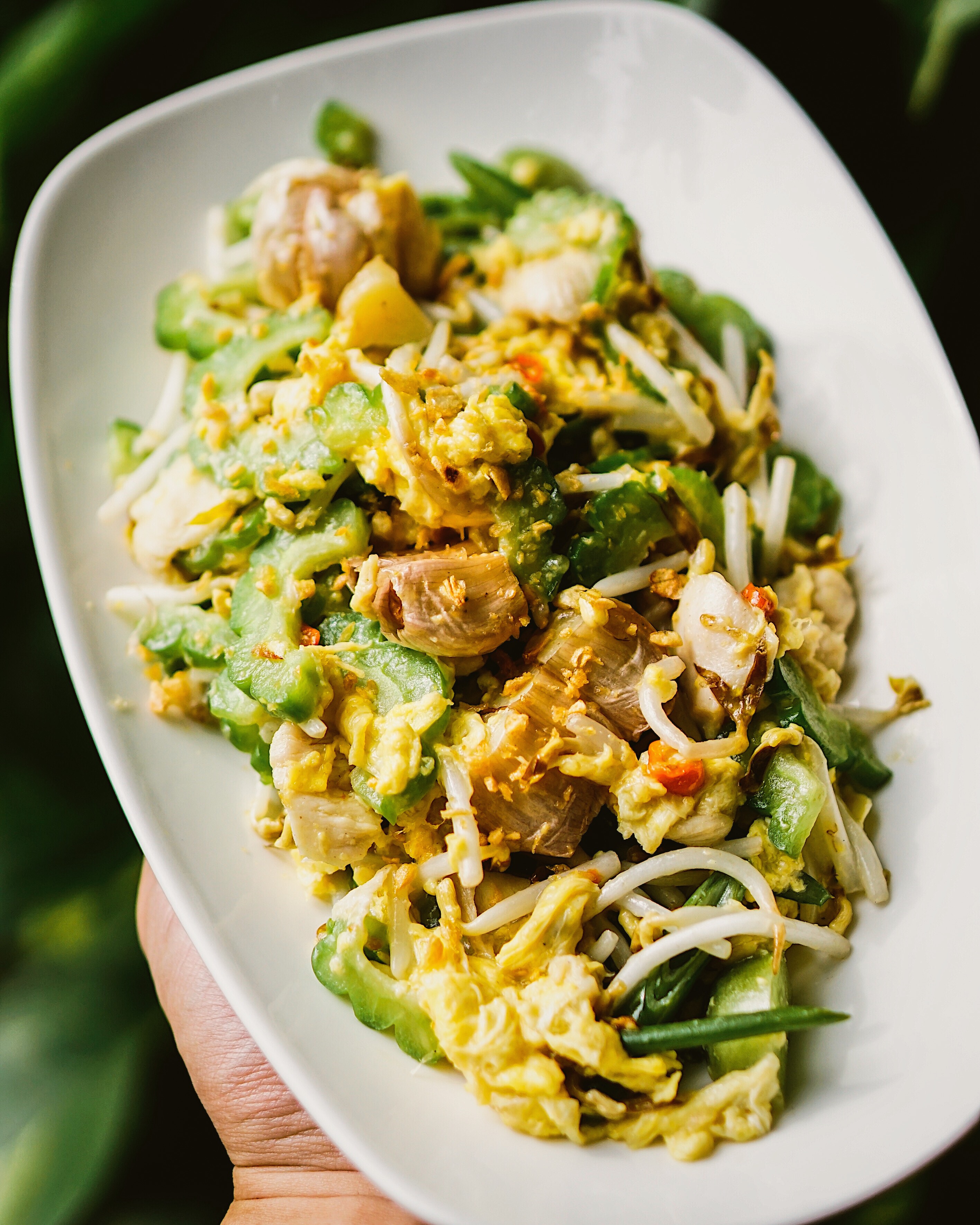 # Tumis Paria Ayam
Bitter gourd, chicken, egg, tomato.
Last but not least. I should say in advance that bitter gourd is not my favorite veggie simply because it's well, bitter. But here, it's actually not that bitter, prolly because it's sautéed and heavily mixed with garlic! It turned out to be quite flavorful, especially with the garlicky flavor, egg and tomatoes.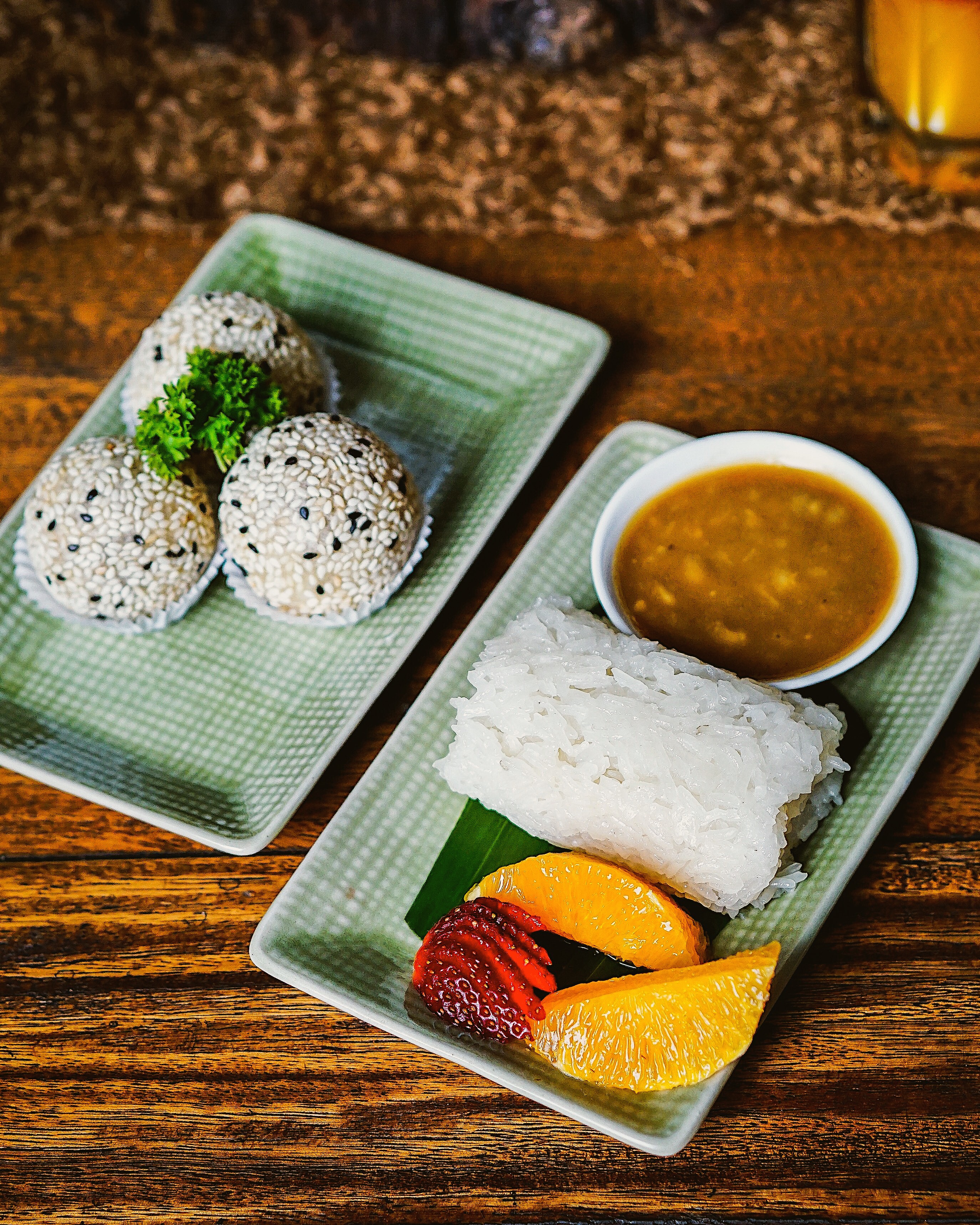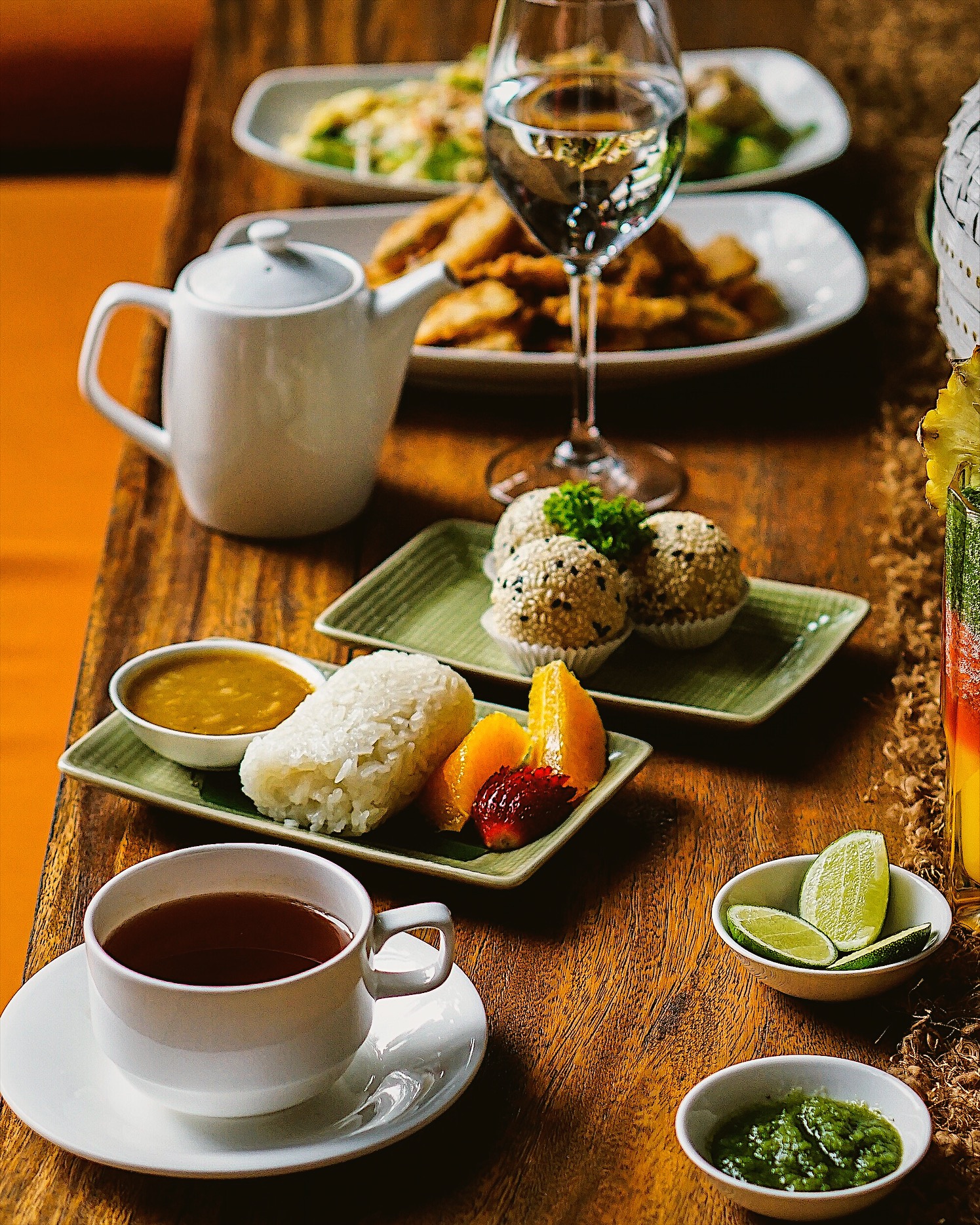 # Onde Onde
Stuffed glutinous rice ball coated with sesame seed filled with red bean paste.
# Ketan Durian
Glutinous rice steamed with coconut milk and served with durian custard.
To sum up, it was a terrific experience dining in at Plataran Dharmawangsa. The ambiance, the food and the service were simply excellent. If you ask me, I would definitely come back for more with family and friends. Dining in at Plataran Dharmawangsa feels like an escape too from the hustle bustle of Jakarta. I absolutely will recommend this establishment to you who wish to have an Indonesian feast with family or maybe a romantic moment with spouse or your date.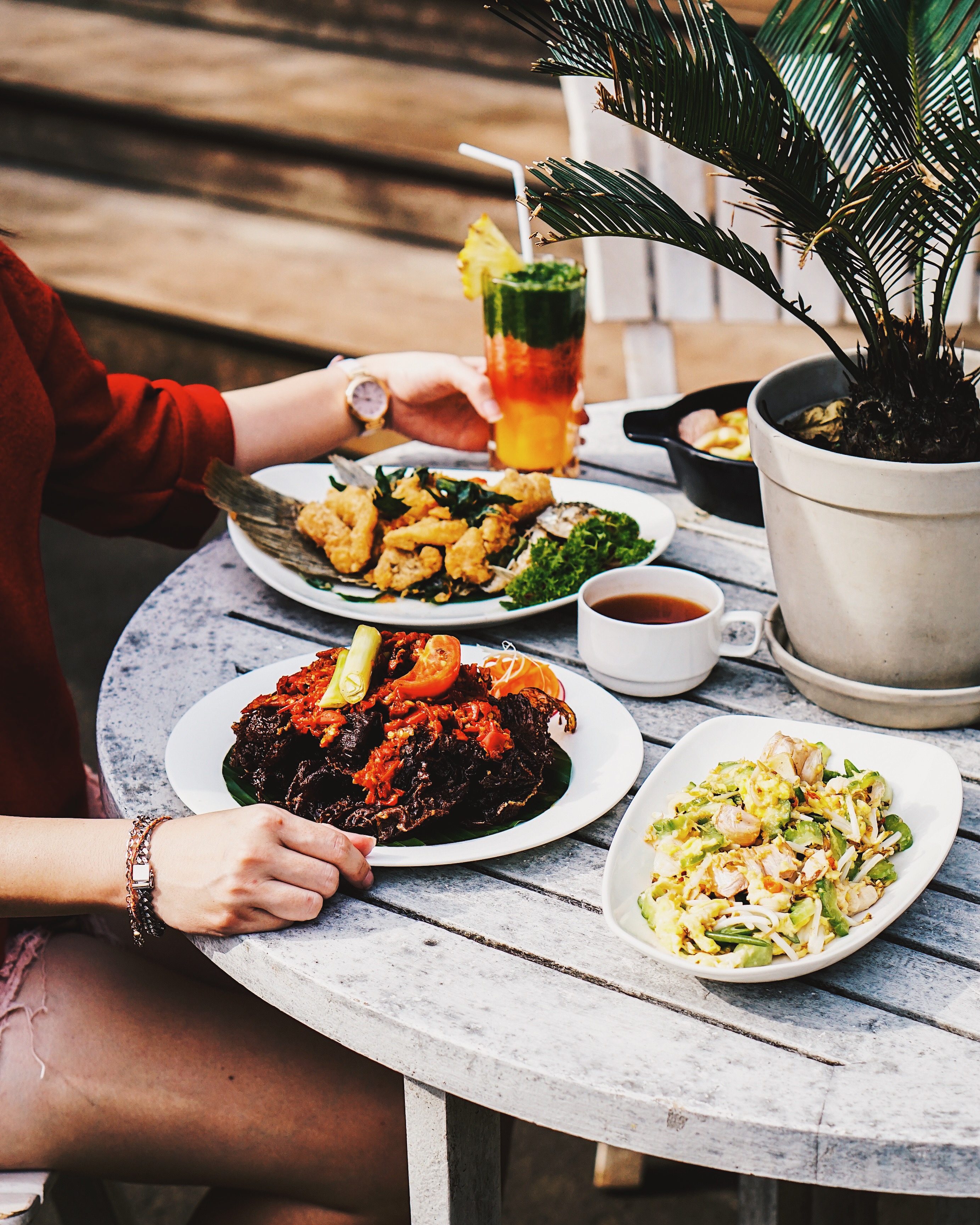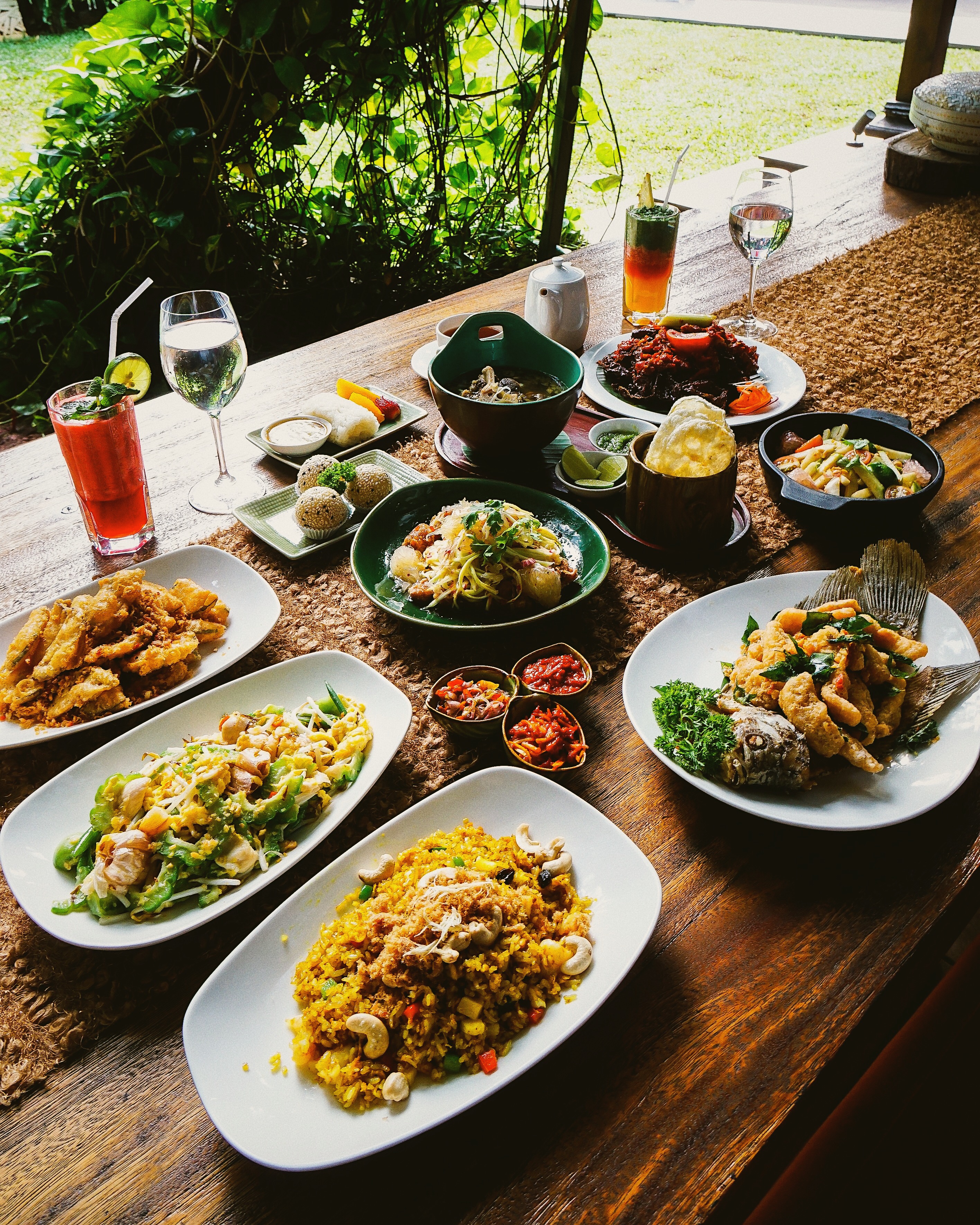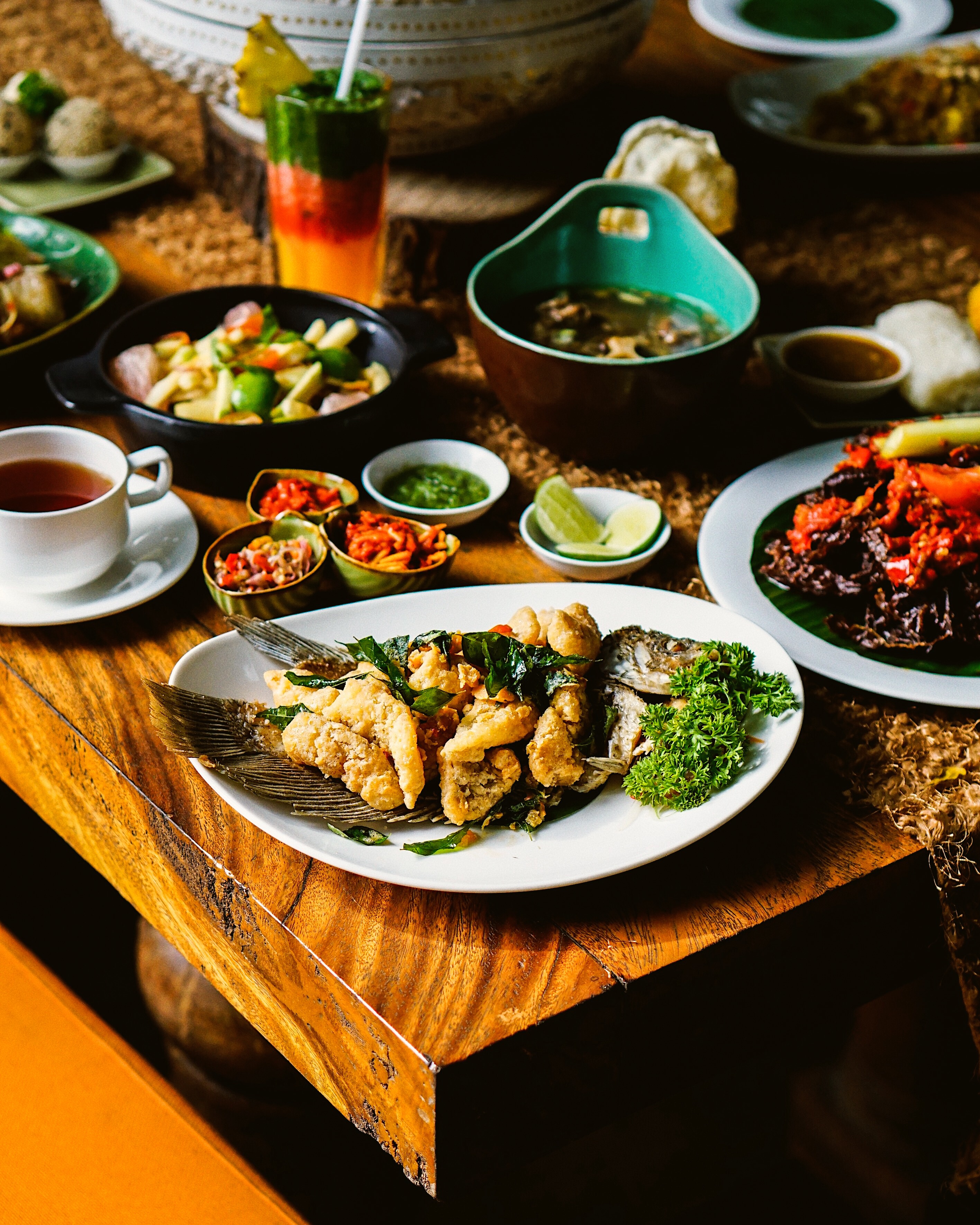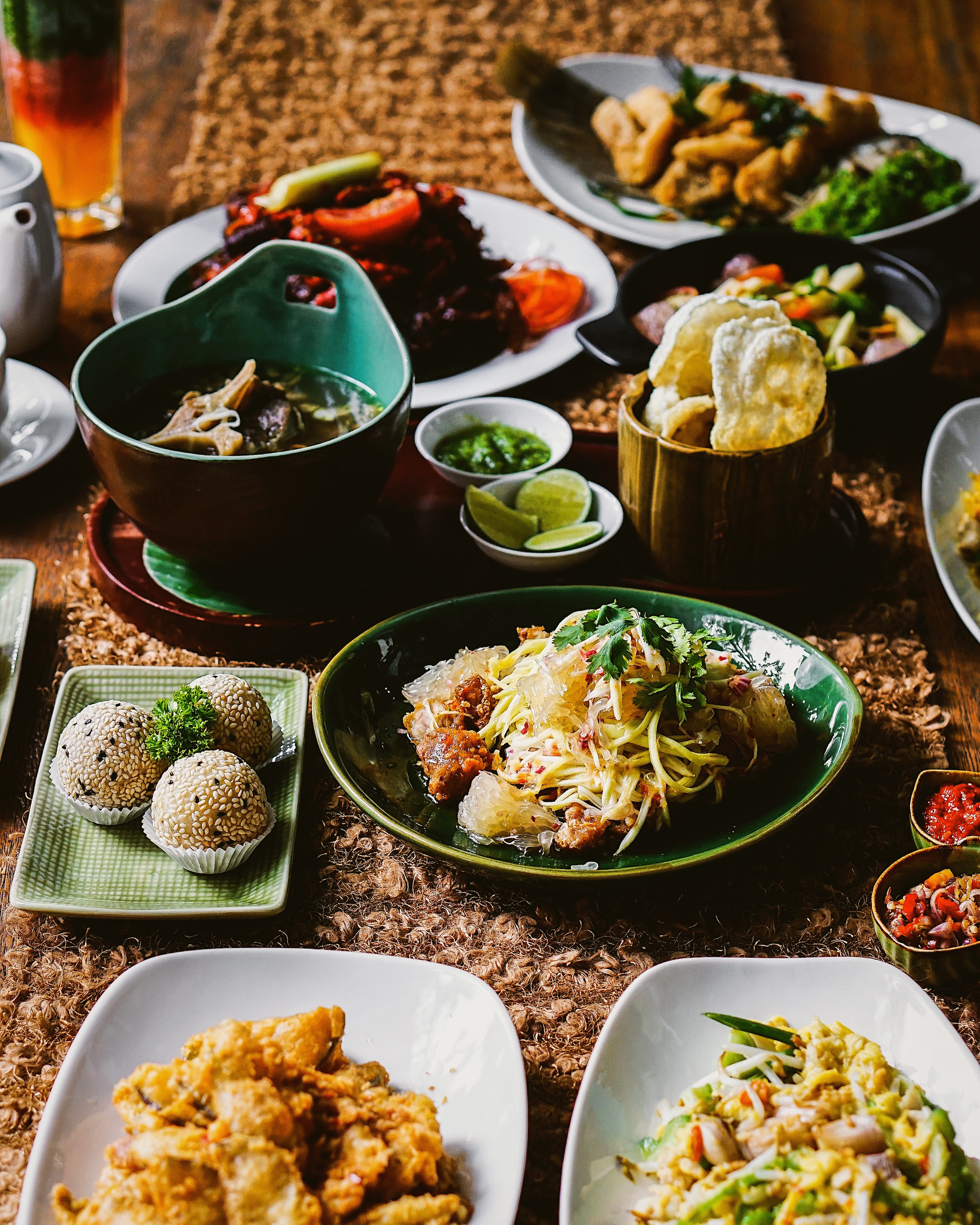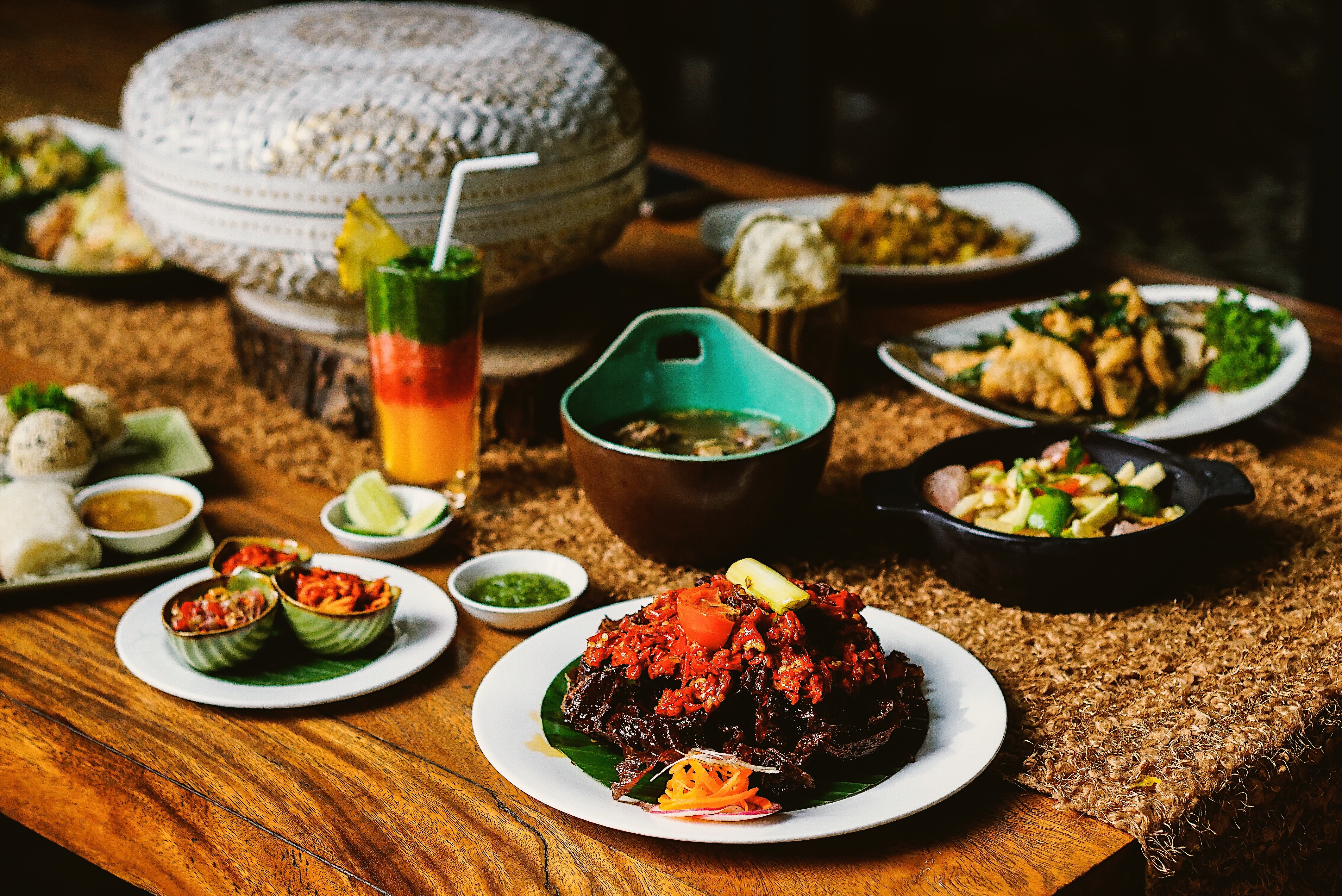 Oh, before ending the post, for weekdays (Mon-Friday) from 2 PM – 5 PM, Plataran Dharmawangsa has an Afternoon Tea Set for two.
It costs only IDR 150k++ for two, including sweet and savoury bites (as seen in the pictures below) and drinks for two.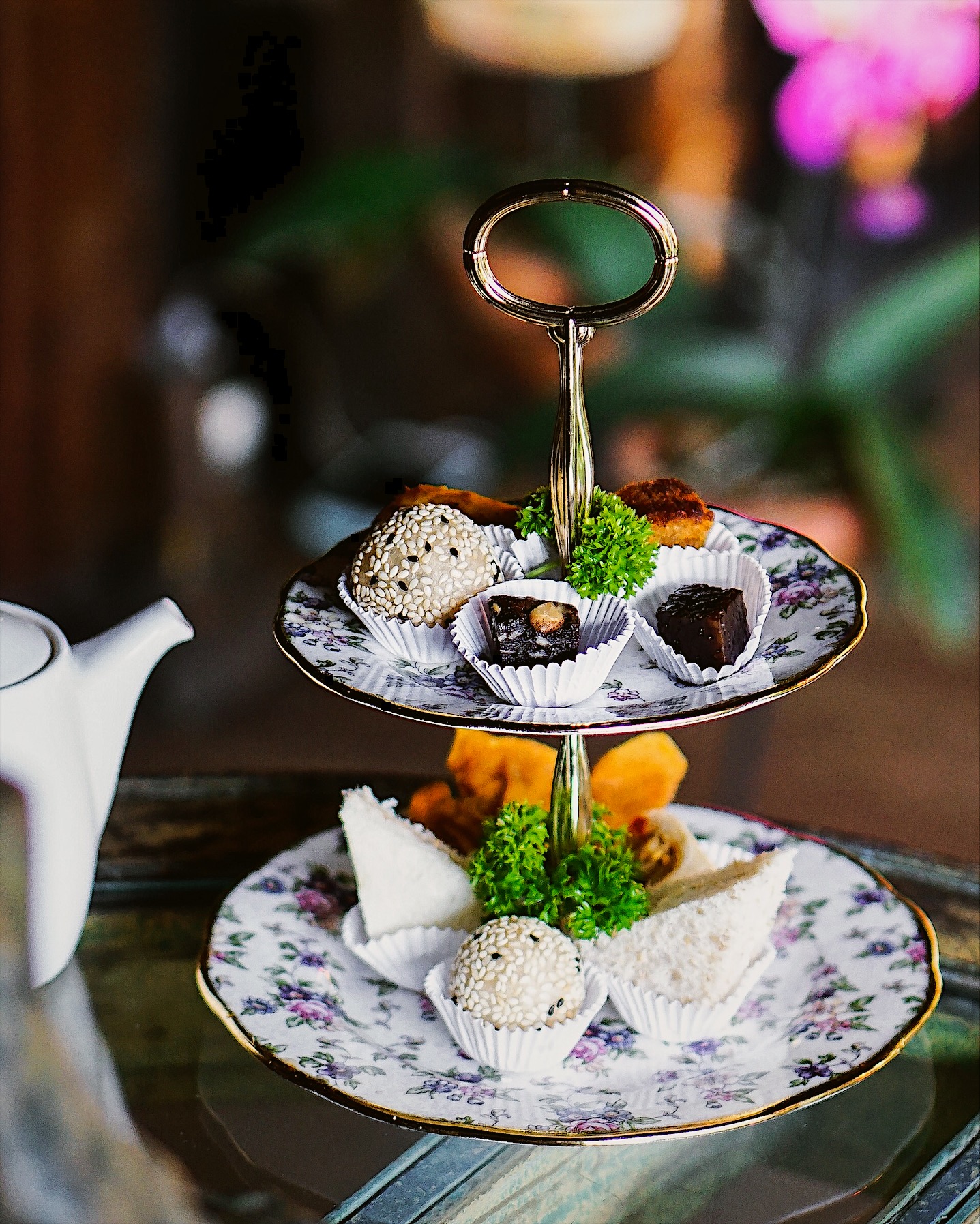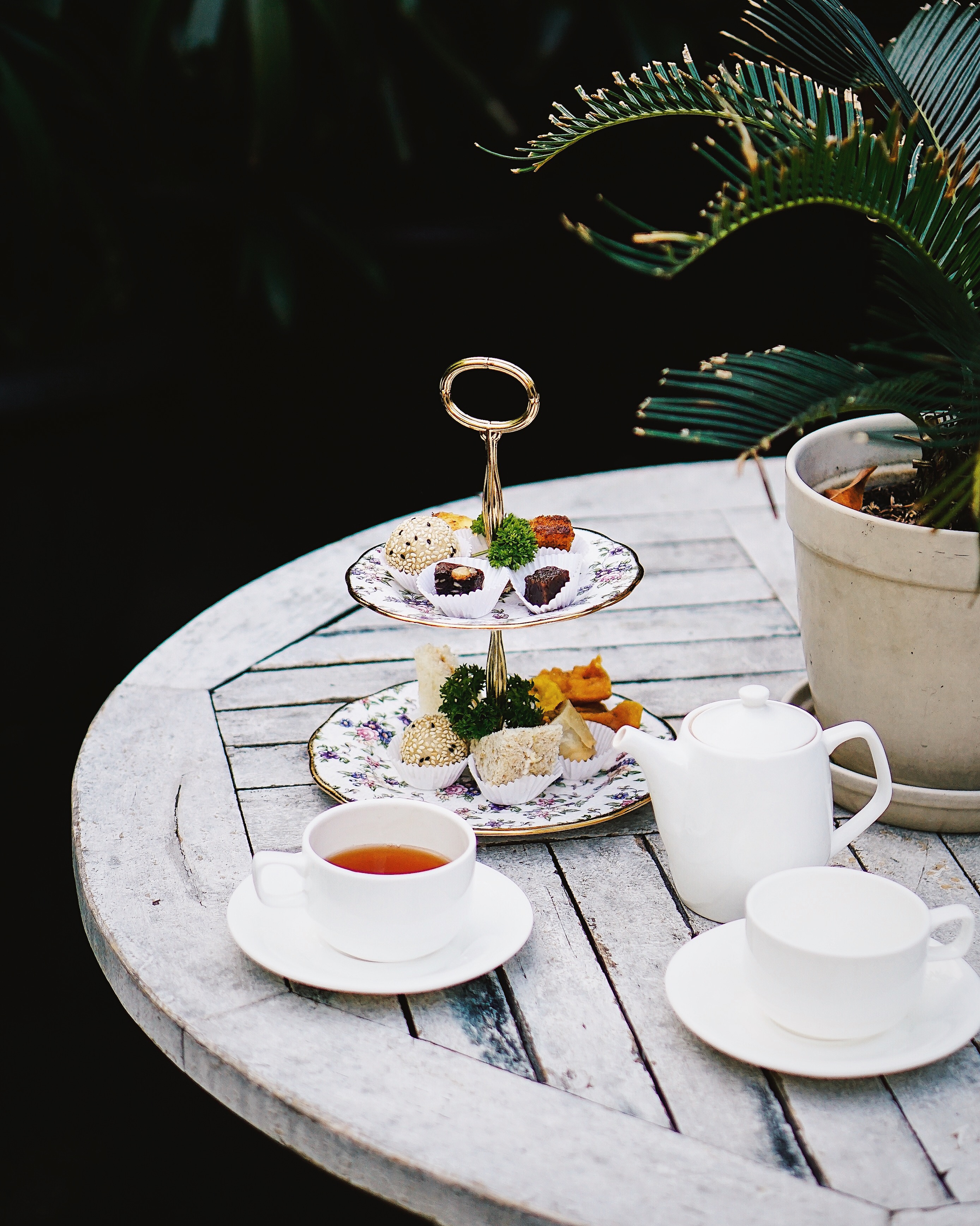 Sweet, right?
Don't forget to come here and when you do, tell me what you think about Plataran Dharmawangsa.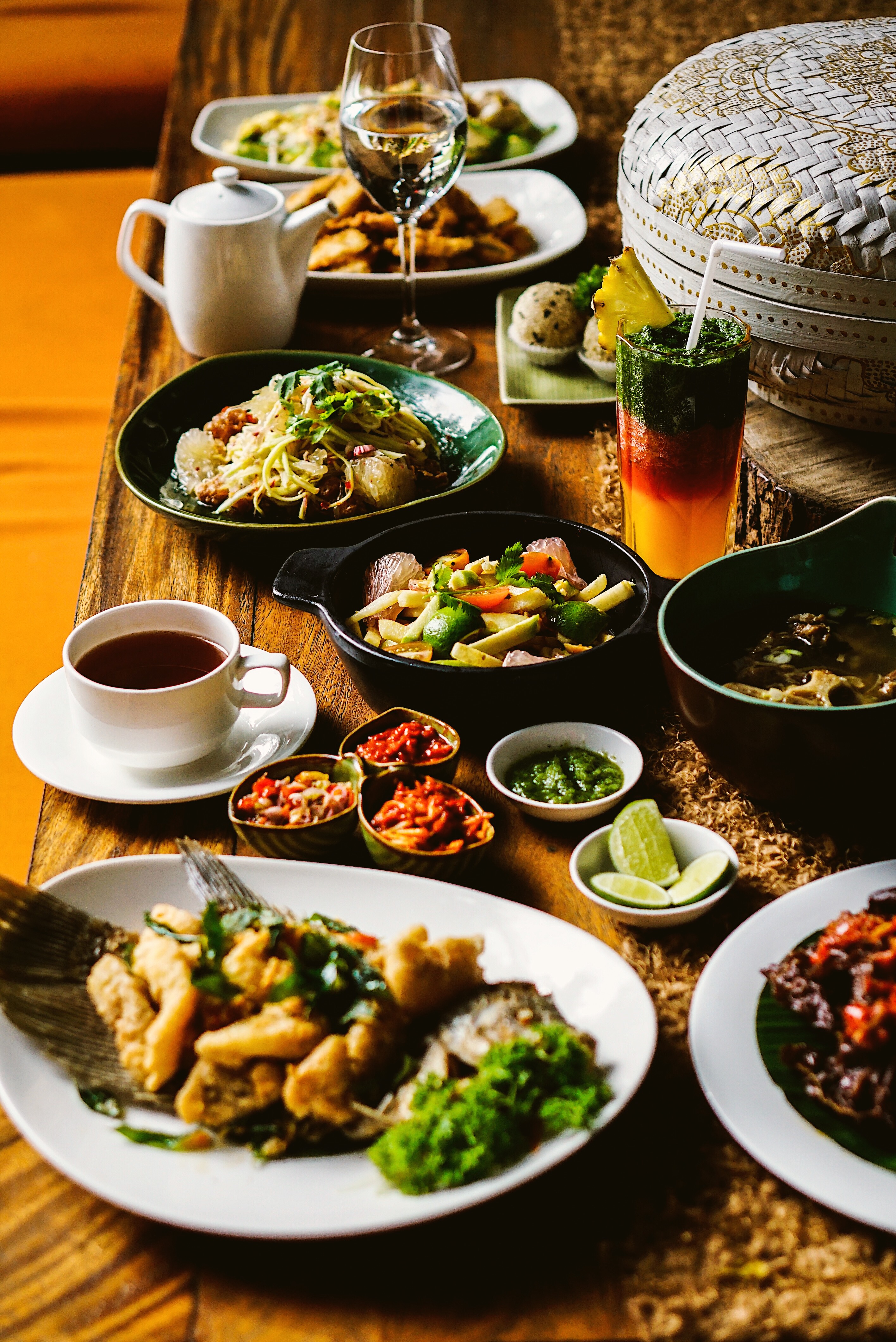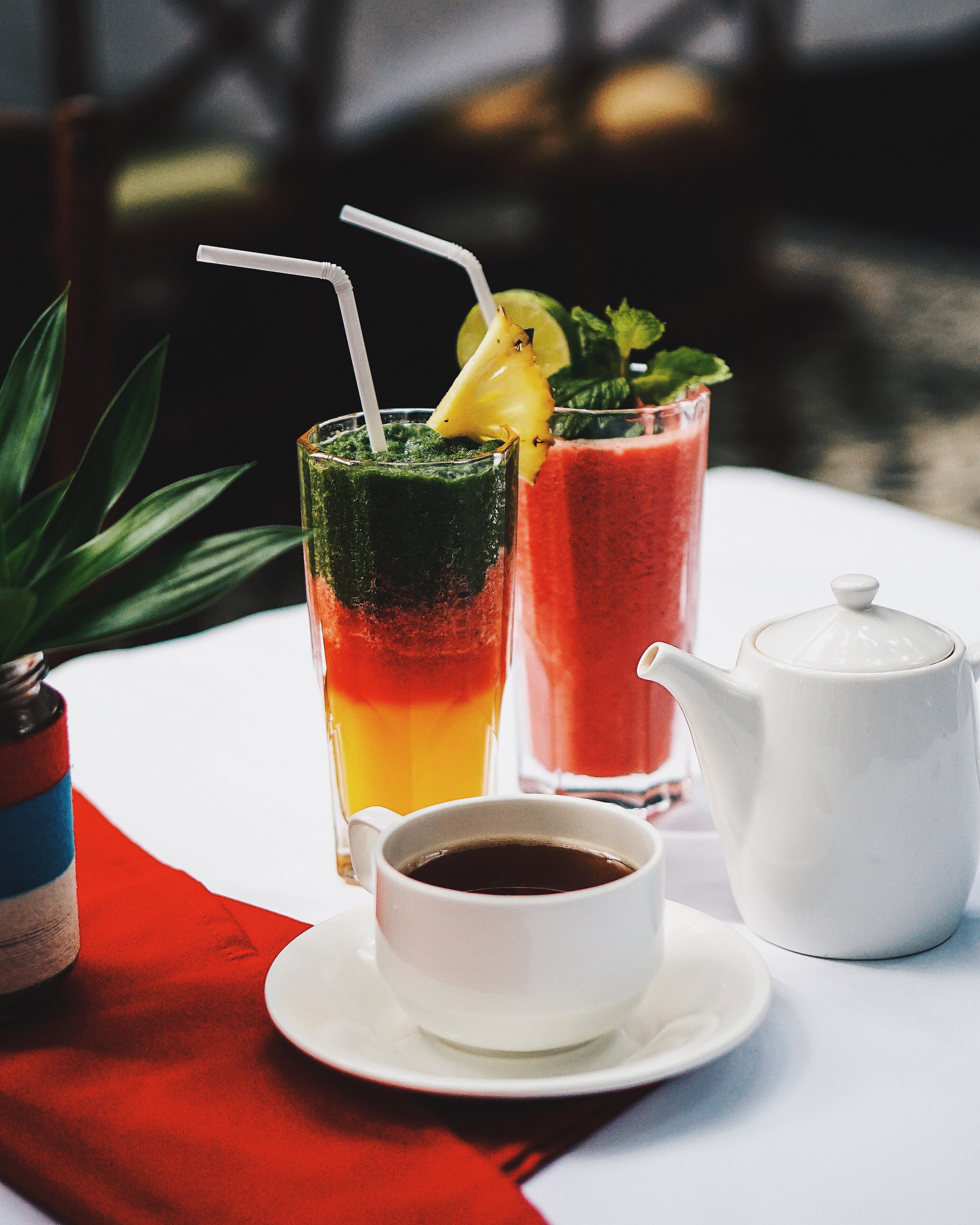 PLATARAN DHARMAWANGSA | JAKARTA
Jl. Darmawangsa Raya No. 6, Darmawangsa
Kebayoran Baru, Jakarta Selatan, 12160
Phone: +6221-29044167 | +62813-9869-8769 | +62813-9869-8768
Instagram: @platarandining
Operational hours: 11 AM – 10 PM