So, if you're a Jakartan foodie, I'm sure you have at least heard of Sunny Side Up, a restaurant specializing in egg-based dishes (dominantly Japanese), from their Japanese Omurice to Italian Pasta!
Now, they're making an upgraded version for a full-scale Japanese cuisine experience and its name is House Of Omurice! Oh, I always love a premium brand of a certain establishment and with that idea, we get to enjoy a several different level of experiences coming from the same well-known brand. It enriches our palate too.
House of Omurice is located in Kota Kasablanka and yes, currently they're having only 1 outlet in Jakarta. Its outlet is pretty strategic too, on the Upper Ground level of the Food Society area. If you get up with the escalator in the middle of the area, you will directly reach House of Omurice.
The interior is rather chic & casual, with a combination of yellow/gold-ish and blue, and the sole purpose of making the limited space functional and efficient.
One look at the menu and I was excited. Their menu is almost exactly like a premium version of what Sunny Side Up offers but with a full range of Japanese appetizers to desserts. What attracted me the most is their Gyukin! Gyu is beef and Kin is gold. So, to translate it blatantly would mean gold beef. Why did it attract me. Oh, I love katsu, and knowing that I could play more with the way it cooks made me eggciting (pun intended)!

So, let's check what I had here in HOUSE OF OMURICE!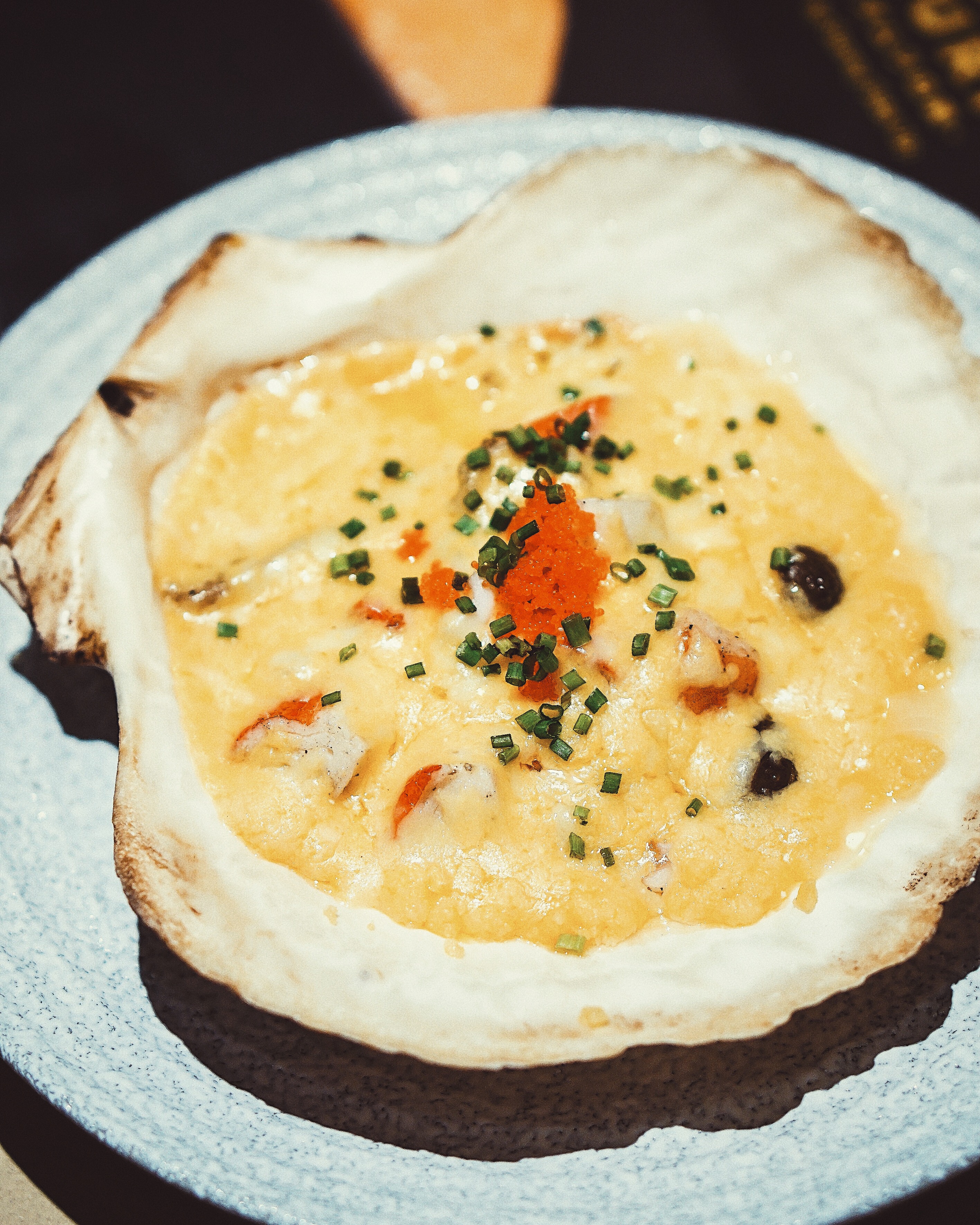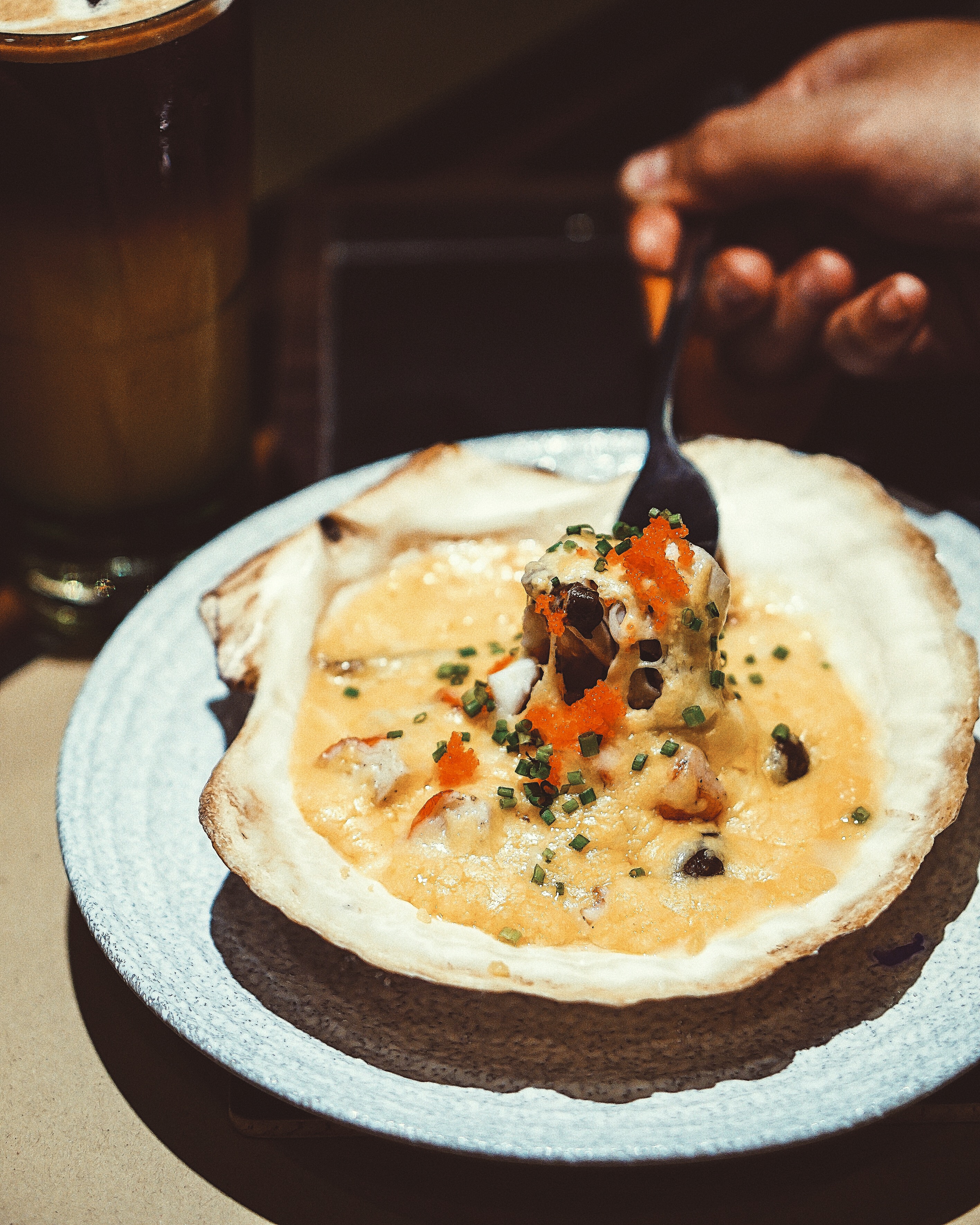 # Chizzu Hotate (IDR 59k)
If you're a fan of cheese, look no more, this exotic appetizer is for ya! Plated on a beautiful shell, this appetizer is a mix of prawn, squid, shimeji and kanimaki and drenched in a tsunami of cheese mix. It was served hot with an active fire under the shell, so you don't have to worry about eating cold cheese mix after taking hundreds of pictures. The taste of this Chizzu Hotate was good. It was cheesy and had this certain umami!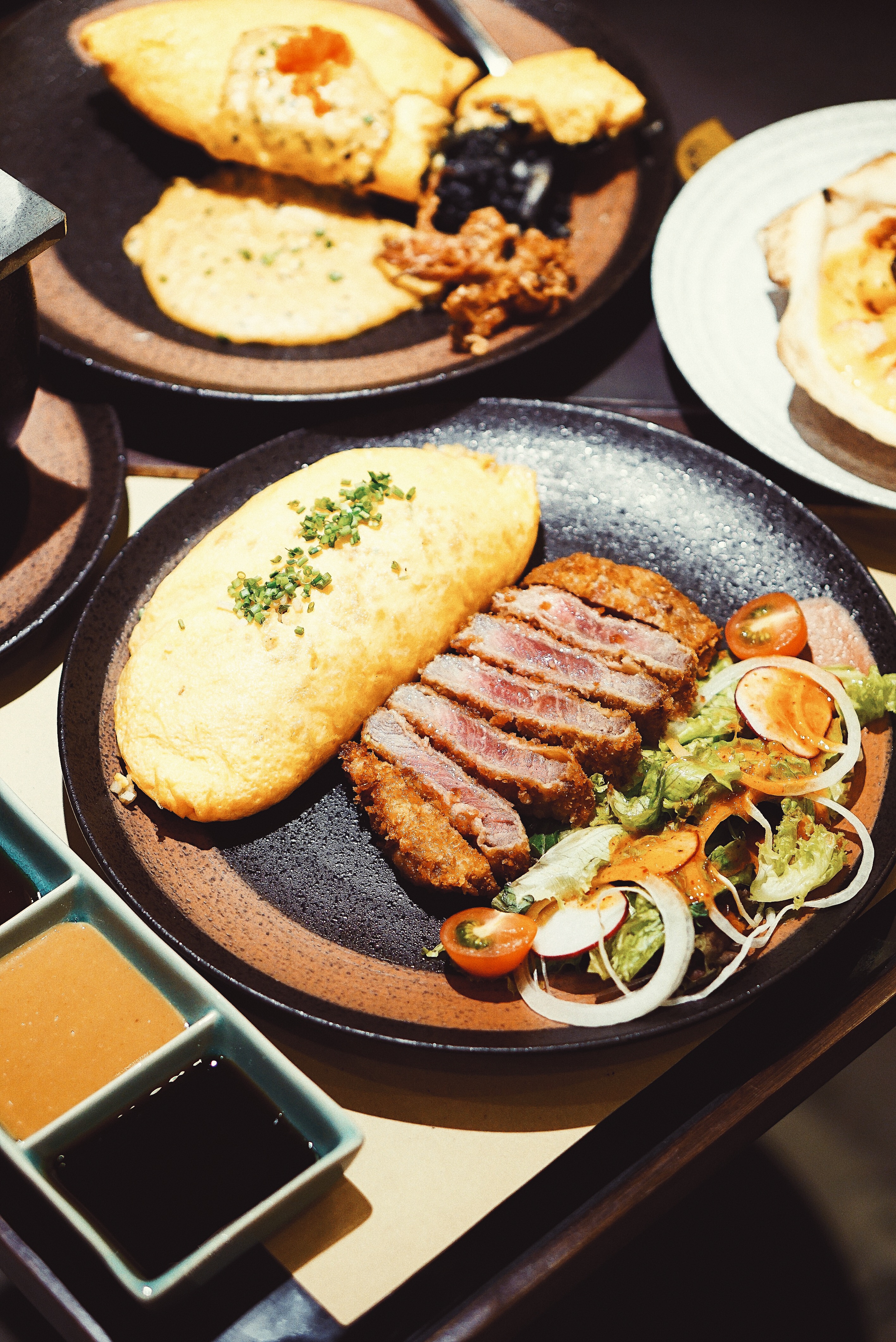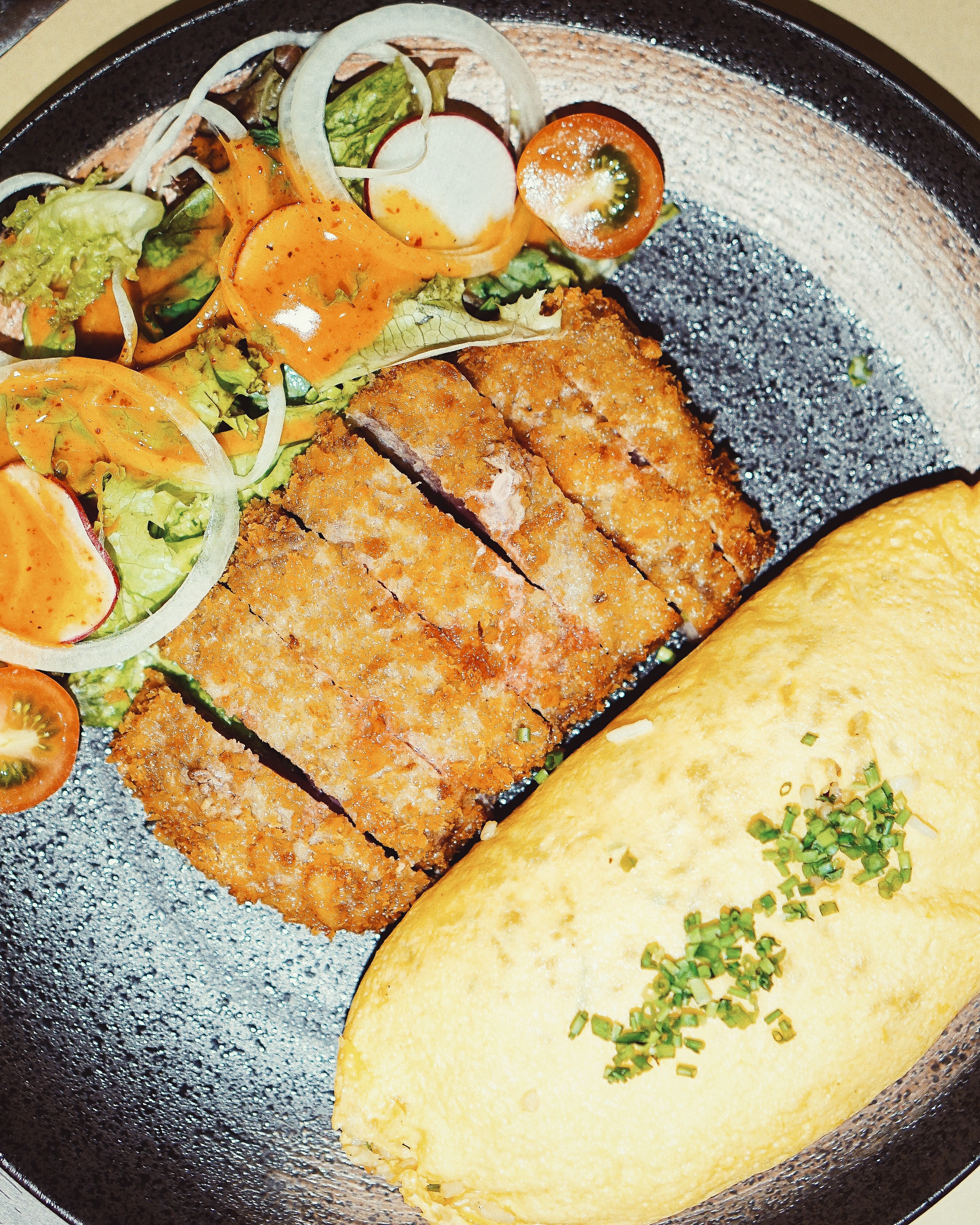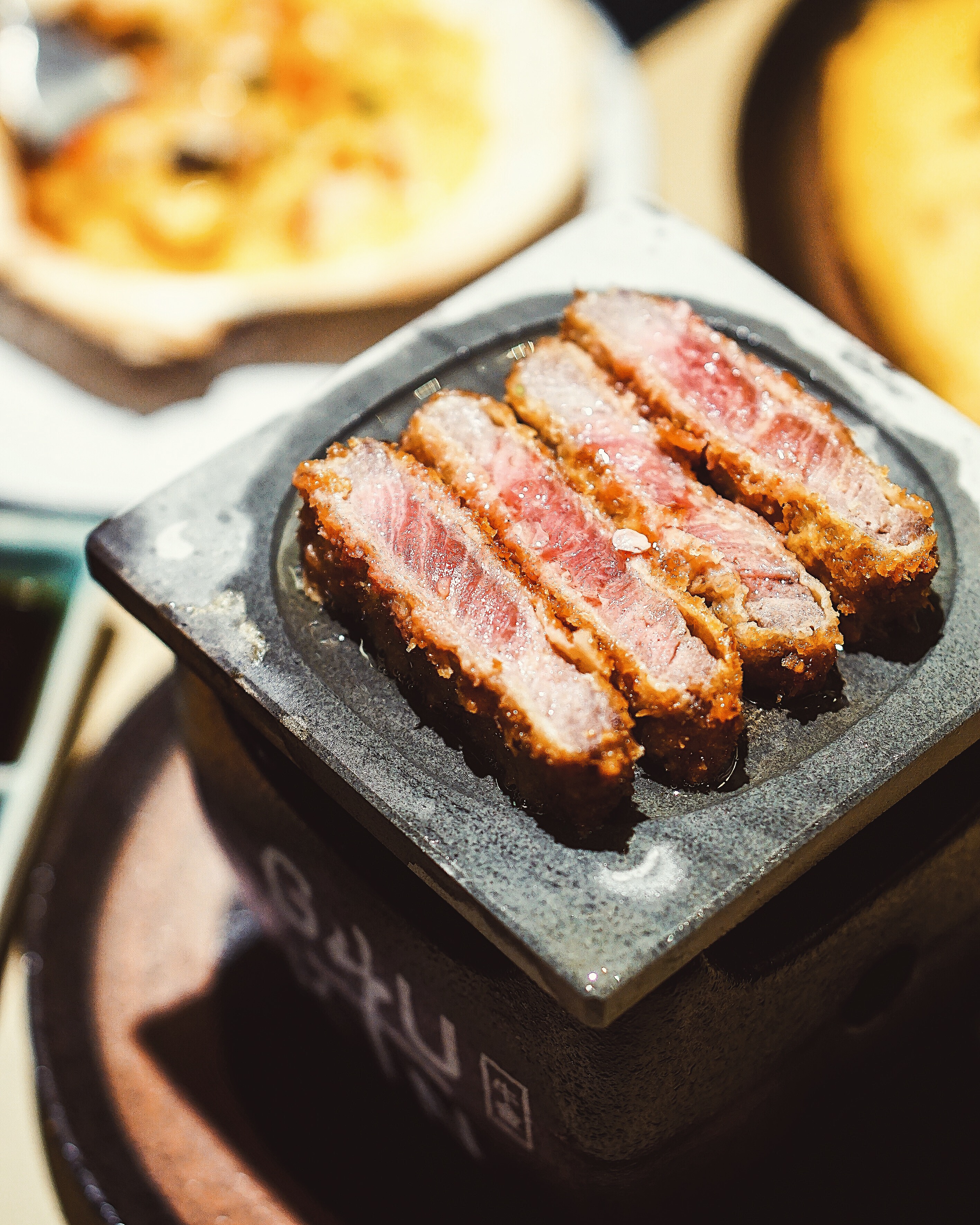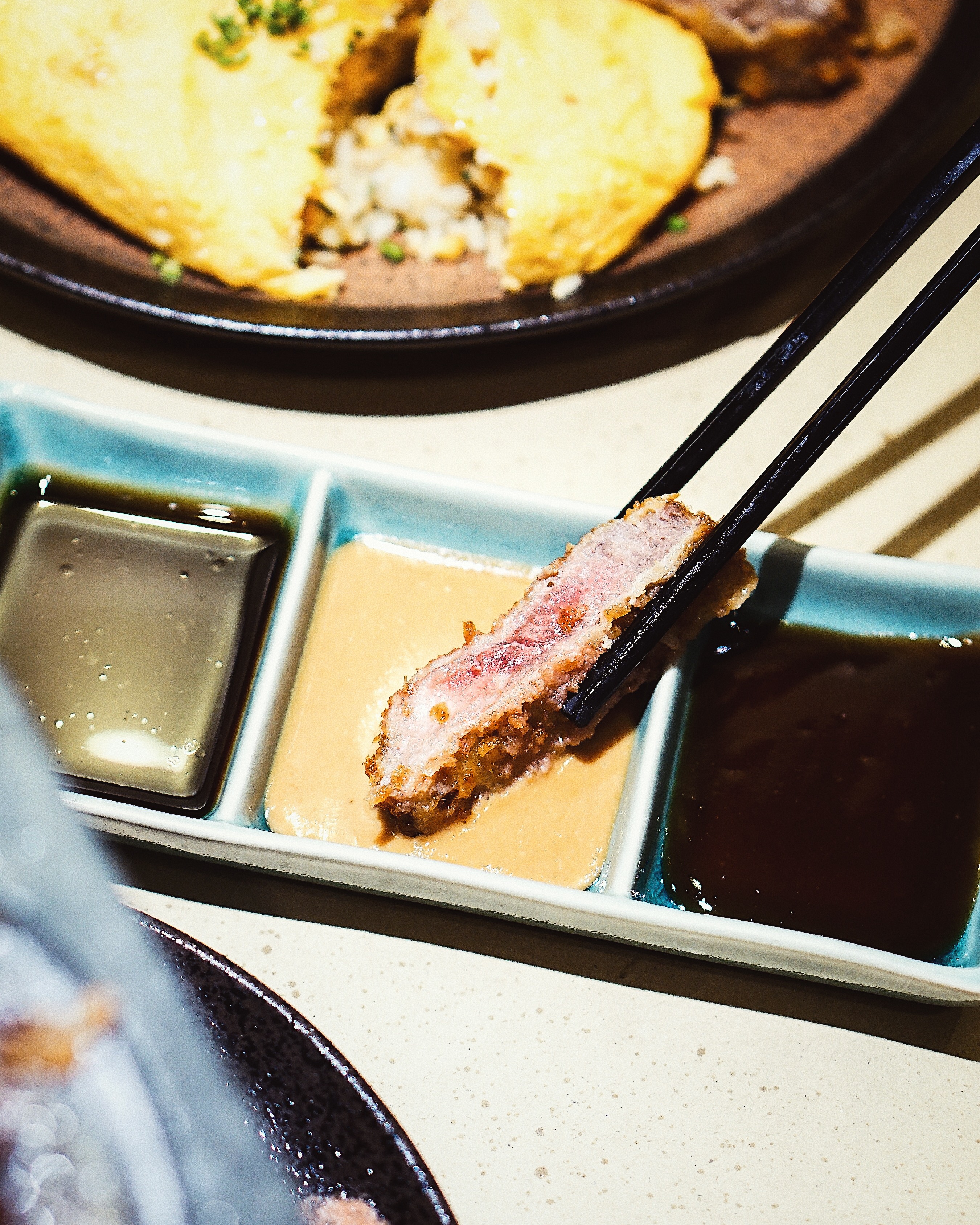 # Gyukin Omurice (IDR 149k)
My fav meal of the day! How's not, the Gyukin was eggcellent (sorry, can't help it! ;)), coming in a rare doneness for the gyu and crunchy-looking perfectly-gold outer layer. The Omurice was perfect too, with soft egg wrapping all around the garlic fried rice. When it was served, the mini hot pan was served along so that I could cook the rare gyukatsu until it reached my desired doneness. But for me, it certainly didn't take too long since I love my gyukin in medium doneness! There were 3 types of sauce that they served along. They were teriyaki sauce, goma dare (sesame) sauce and tonkatsu sauce. These three were each of their own. The teriyaki sauce brought sweetness to the gyukin, the goma dare brought the rich and delicious umami flavor, and the tonkatsu sauce brought fruitiness to my palate. For me, this gorgeous dish was the MUST-TRY dish in House of Omurice!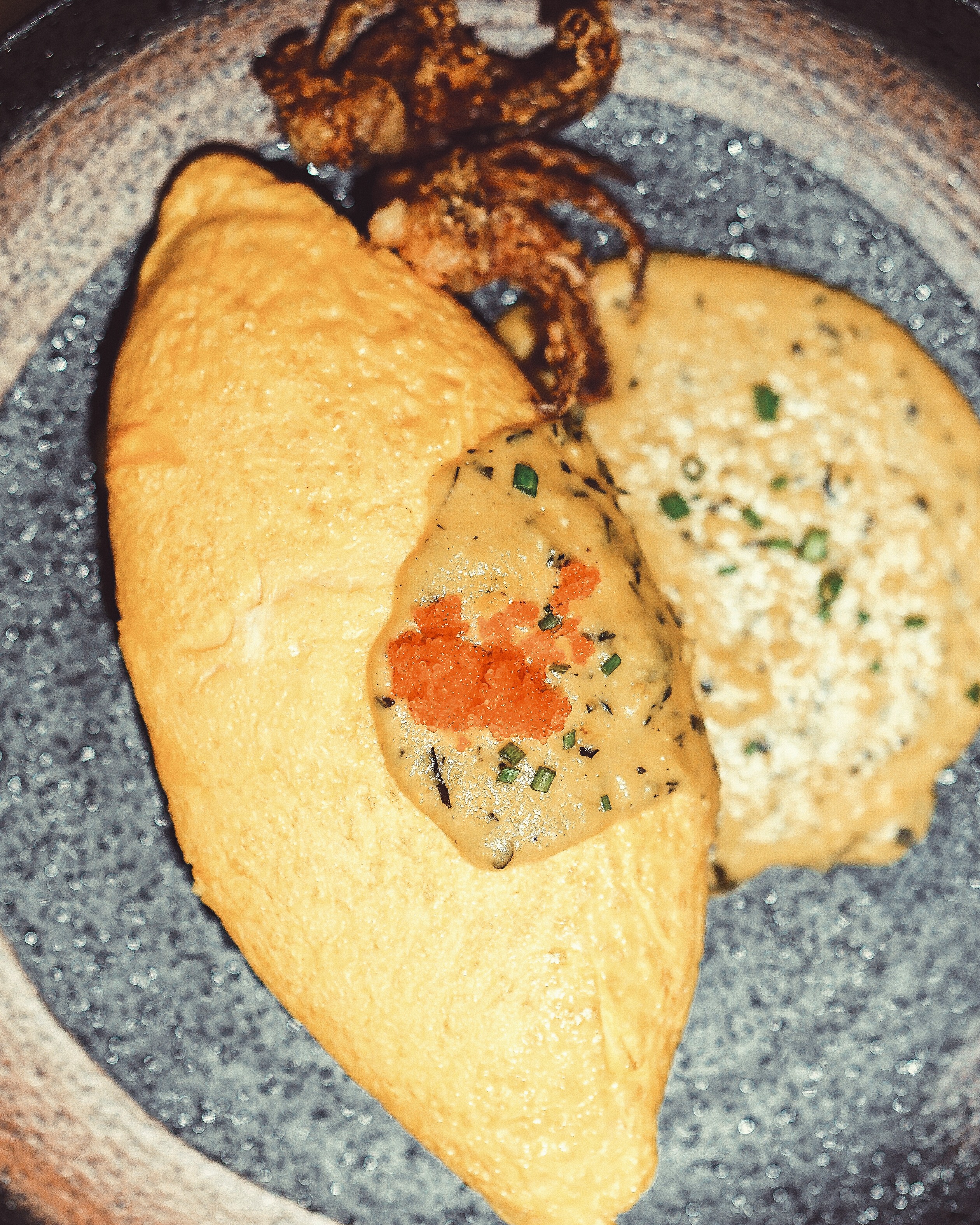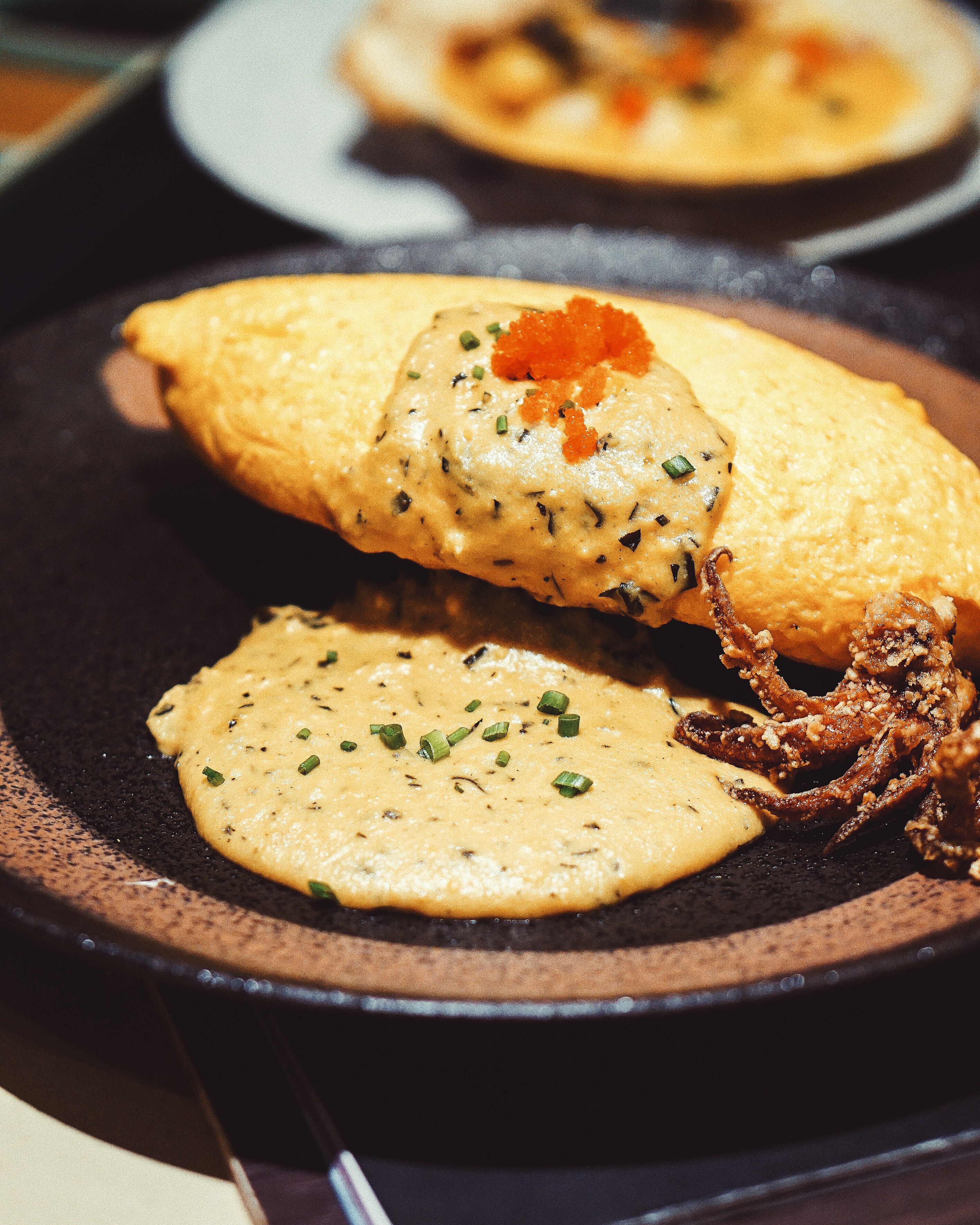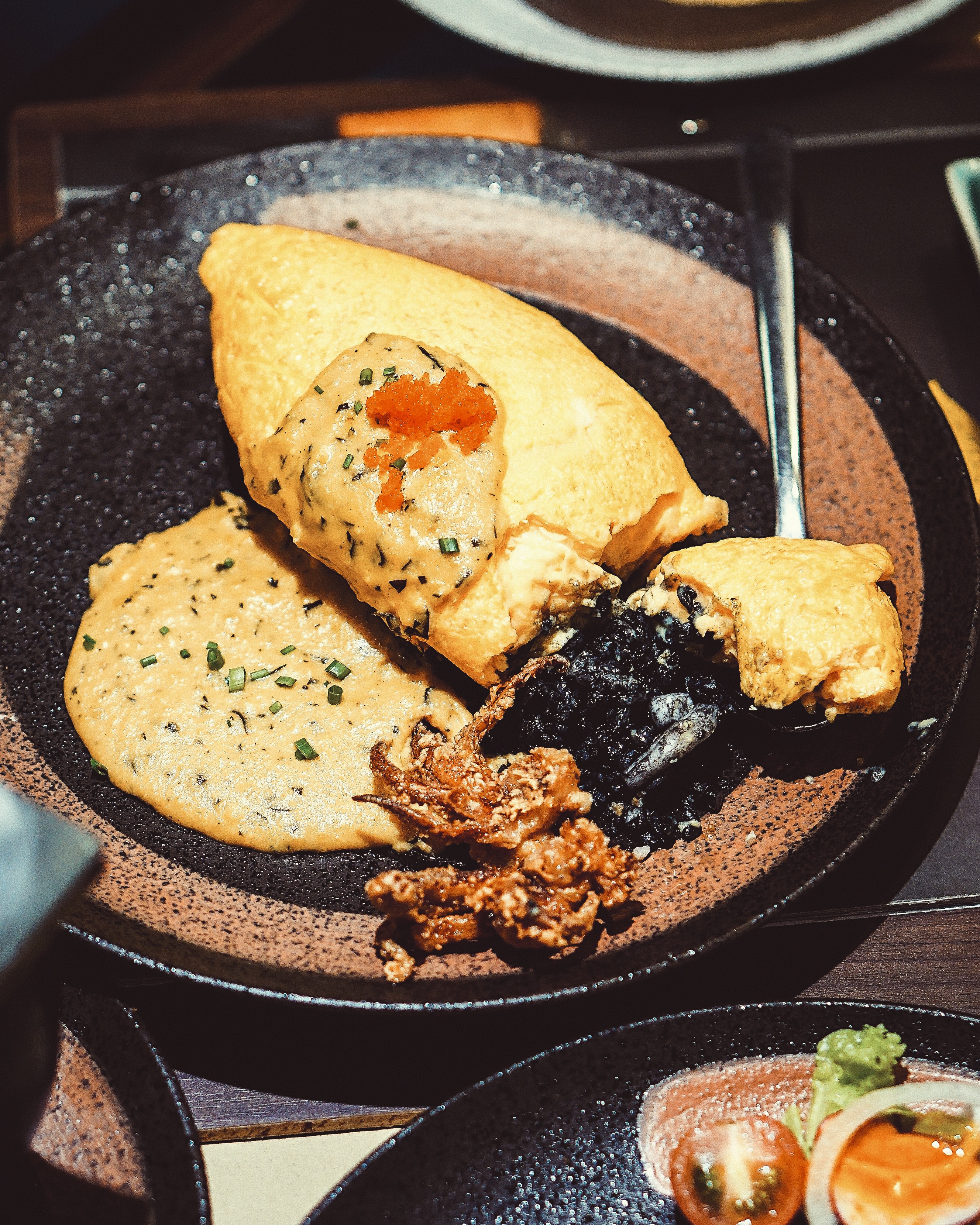 # Kuro Salted Egg Omurice (IDR 79k)
From the omurice section, this one certainly stood out. Its dark black fried rice and salted egg pornography were calling out loud to my curiosity. The black color of the fried rice isn't from squid ink, so you don't have to be scared of the often-fishy smell. It actually comes from activated charcoal which is tasteless but has plenty of health benefits. The black fried rice was great tho, it had the umami coming from the squid pieces, and it tasted really well with the oval-shaped omelette and luscious & creamy salted egg sauce. Also another MUST-TRY dish and this one cannot be found anywhere other than House of Omurice at the moment!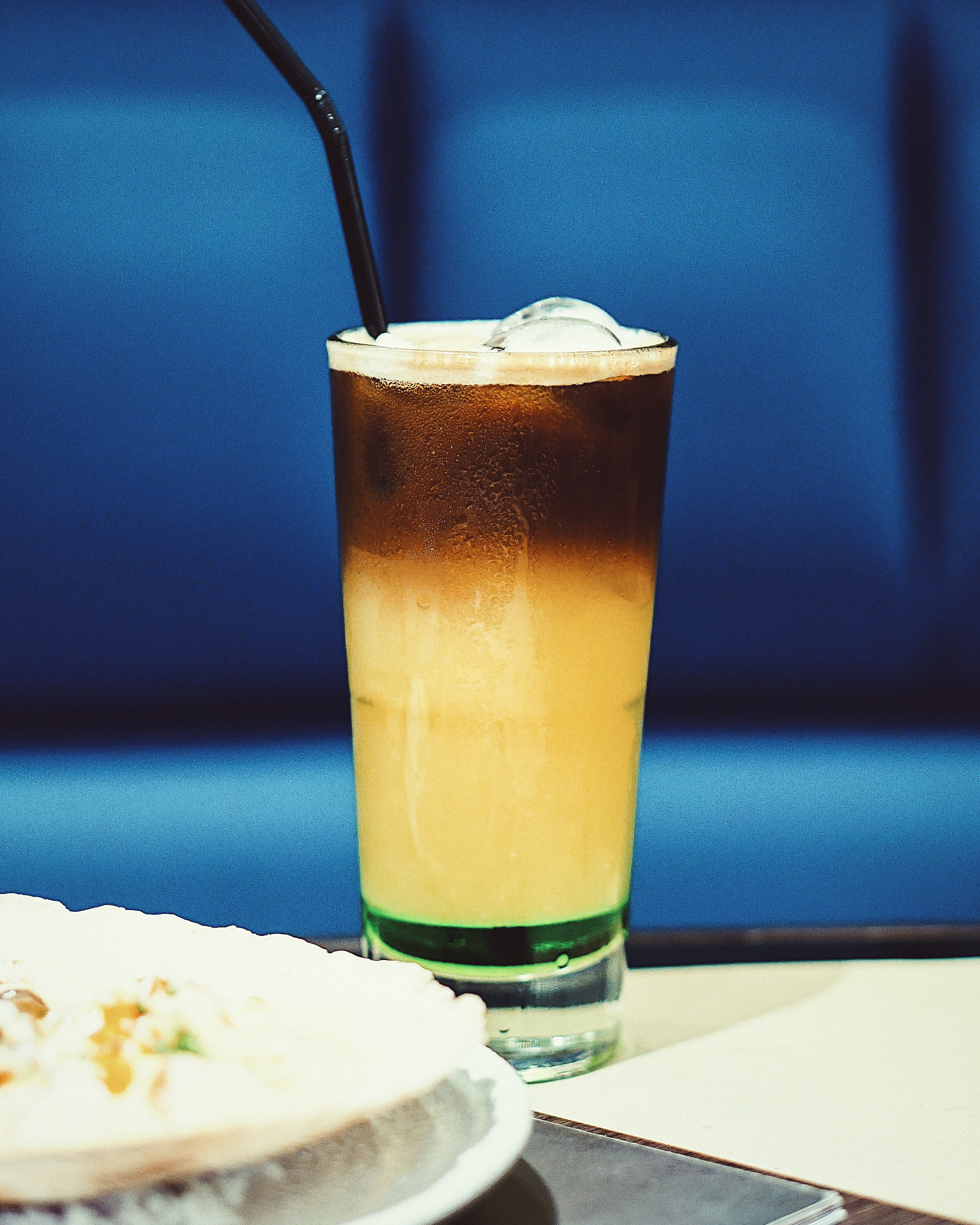 # Lone Ranger (IDR 42k)
House of Omurice uniquely serves coffee too and they brings a Balinese brand named "Black Eye" with their exotic signature coffee drinks. This Lone Ranger was definitely unique. It combines coffee with fruit (orange and melon) syrups to play with tastebuds. For me, it's rather strange but I could certainly get used to it in no time.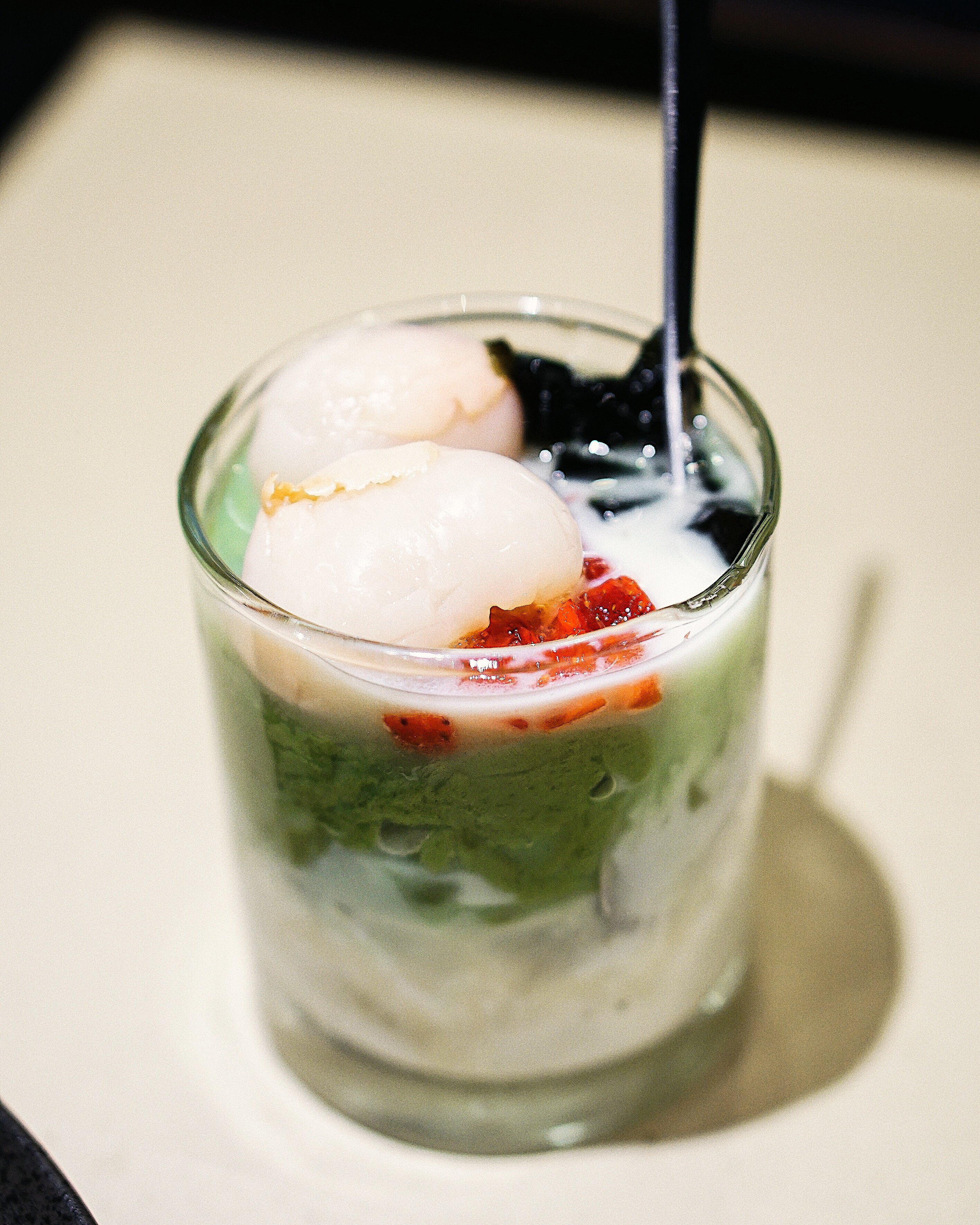 # Ice Matcha Pudding with Lychee (IDR 19k)
For dessert fanatic, House of Omurice serves Parfaits and Puddings. I tried this Matcha Pudding with Lychee. It is consisted of shaved ice, matcha pudding, grass jelly, strawberry and lychee. It was rather refreshing and it served as a gewd sweet closure for the great experience.
The evening of my visit went well and I could honestly say that the experience was a bit more than I expected, especially with their Gyukin Omurice and Kuro Salted Egg Omurice which both turned out to be really wonderful.
I'm sure that many of us Indonesians are big time Japanese food lovers, so this newly-opened House of Omurice should definitely be on your list. Give it a try and order either their Gyukin Omurice or Kuro Salted Egg Omurice. I'm sure you will find them as good as I told you.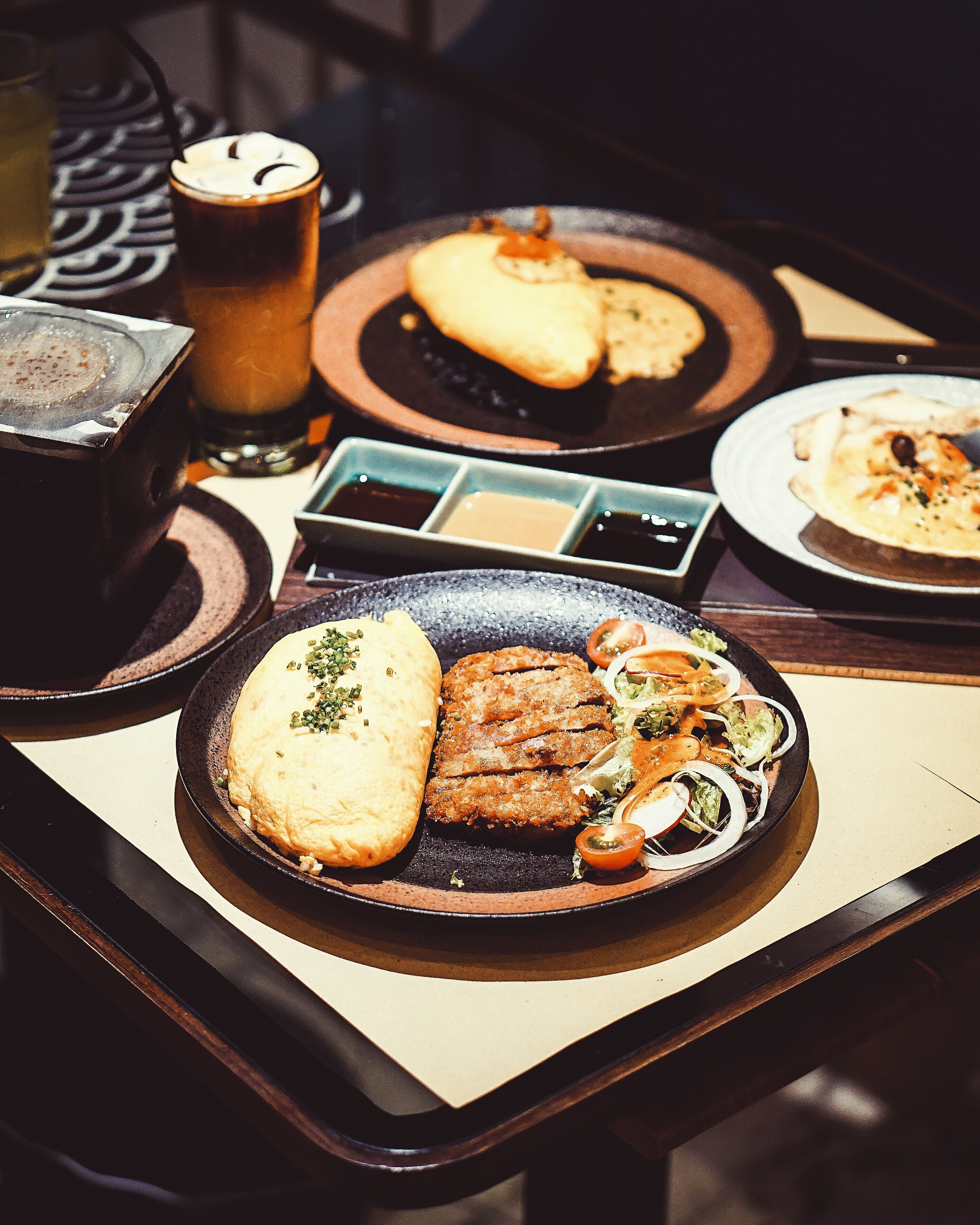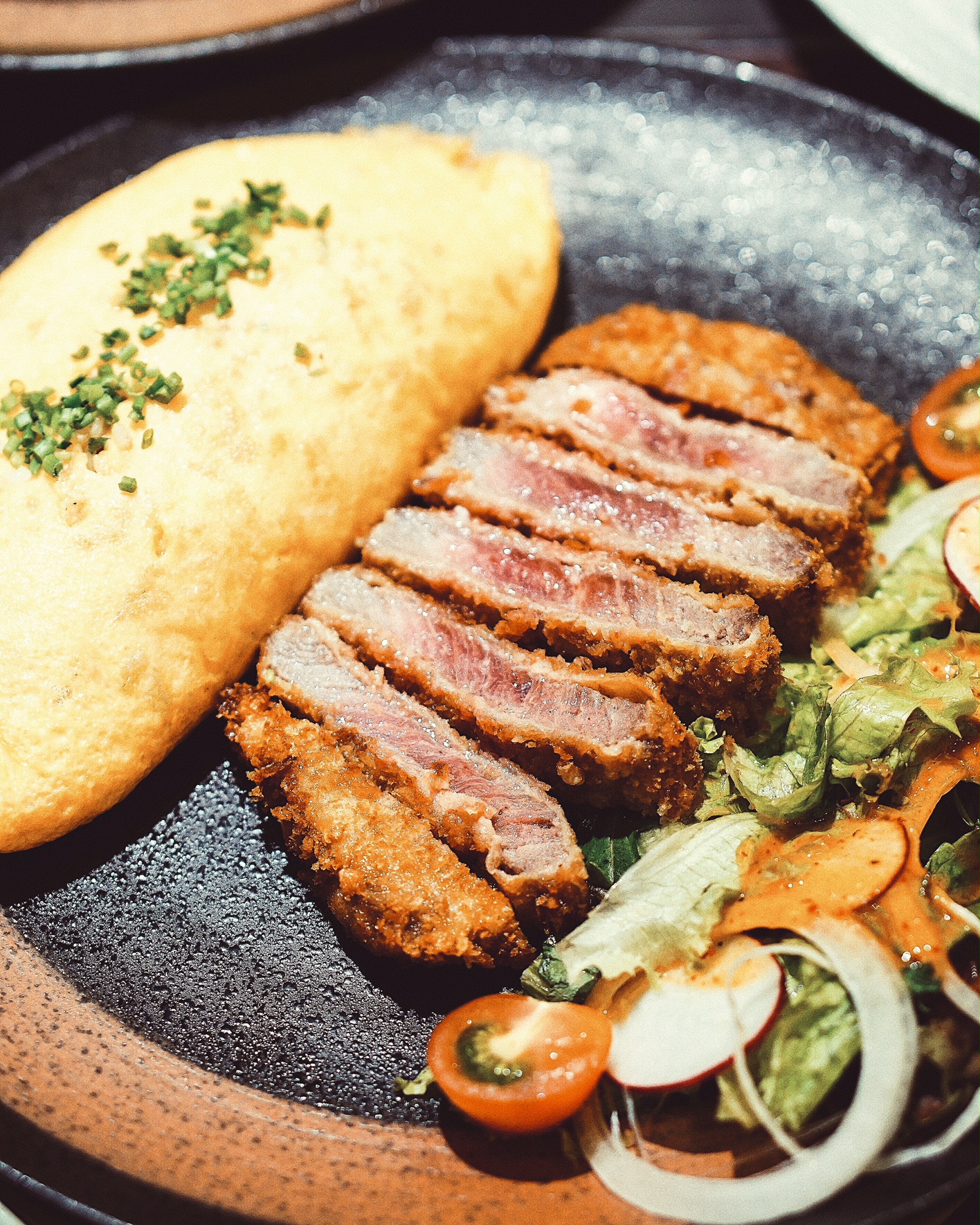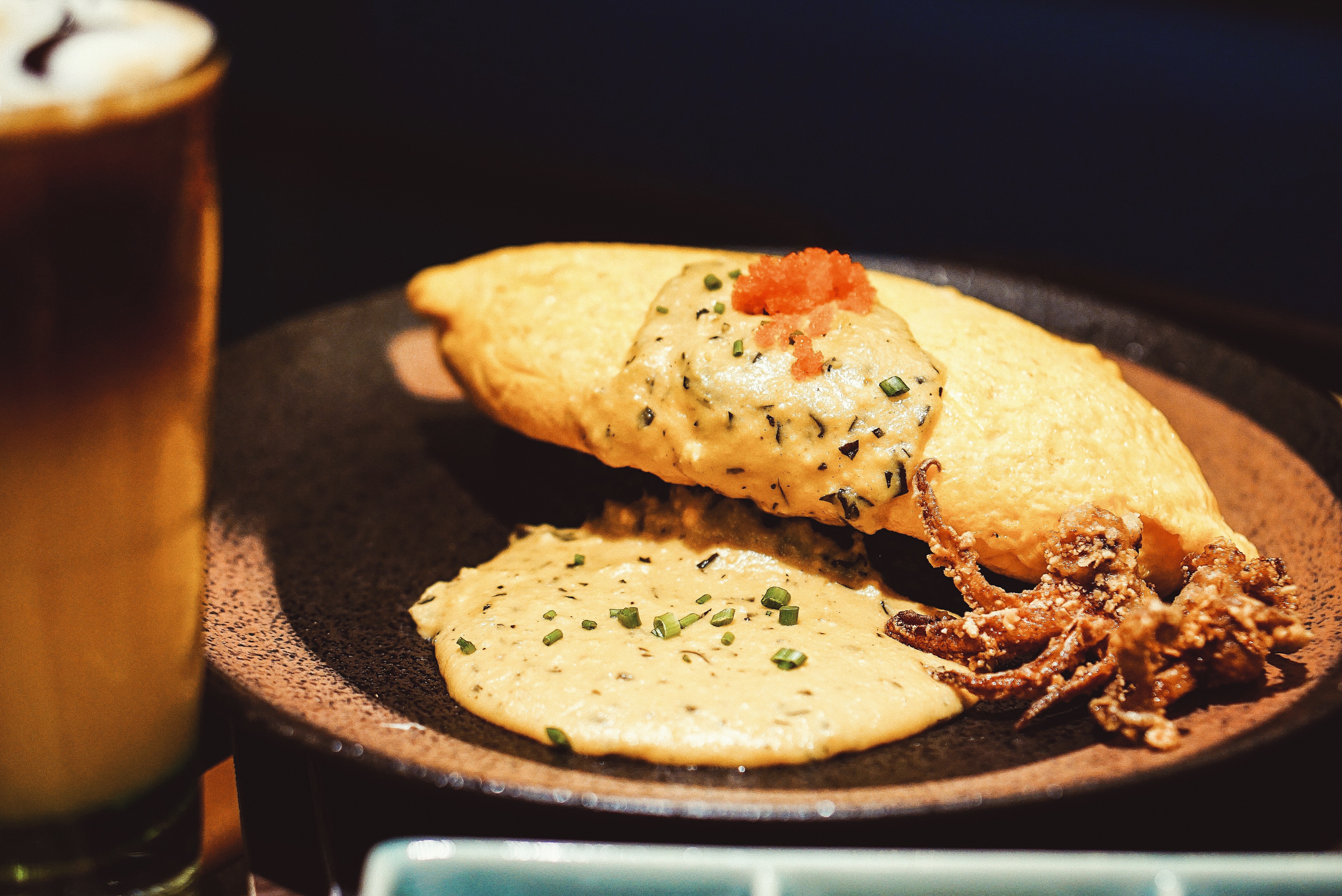 HOUSE OF OMURICE | JAKARTA
Kota Kasablanka, Upper Ground Level of Food Society
Jl. Casablanca Raya, Tebet, Jakarta Selatan
Phone: +6221-29488719
Instagram: @HouseOfOmurice.id
Estimated Spending Budget for two IDR IDR 200k – IDR 300k