Guys, I'm sure you know how much I love House of Omurice! I've raved about it on my blog when they first opened (click here to check the previous post) and spoiler ahead, I'm also going to rave about this place again, but this time, they had some new menu that I got to try! Yay for me.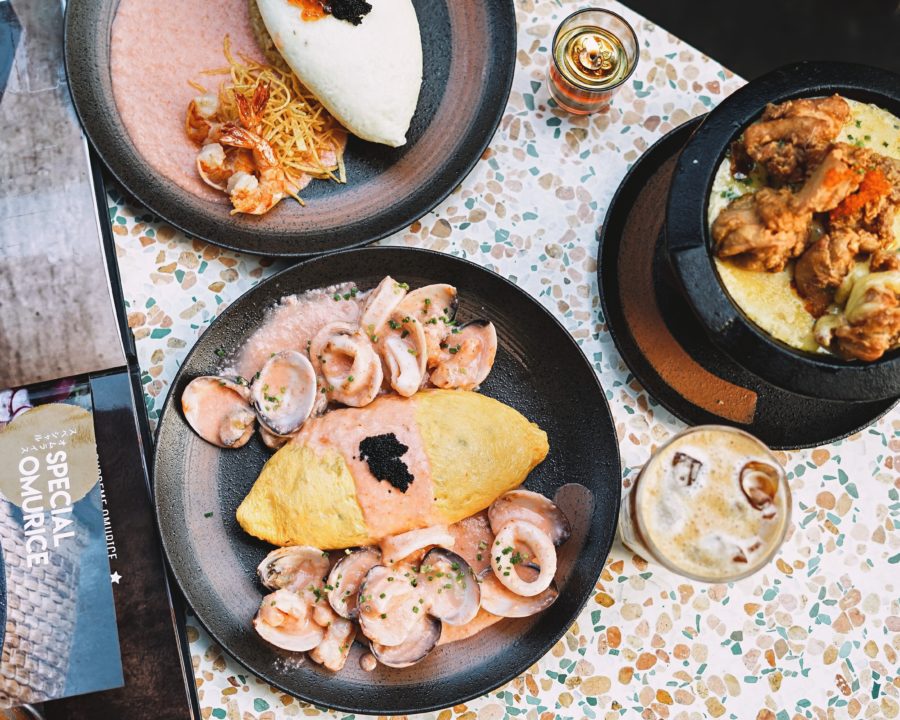 House of Omurice opened its first outlet at Kota Kasablanka, and this time, they spread their wing to the South a bit further, Cilandak Town Square! This area is actually not my usual hangout place, and in fact, since the first time I settled down here in Jakarta like more than 13 years ago, I'd probably just visited Cilandak Town Square right about 2 or 3 times. I'm glad I did visit the place tho after all those years. The Town Square was as lively as before.
The outlet of House of Omurice is located on the Ground Level, by the escalators. I think the location is pretty strategic, hence the packed crowd during my visit! The place isn't too big tho, but they have 2 dining area, indoor and outdoor. To be honest, I love the design of the first outlet more, which seemed a bit more spacious somehow. But after staying there for 2 hours, I realized that this outlet here gave a more intimate atmosphere compared to the outlet in Kota Kasablanka.
So, let's cut it to the chase. During my visit, I tried their new menu, which at the time, was only available at this outlet!
# Chicken Cheese Karaage (IDR 49k)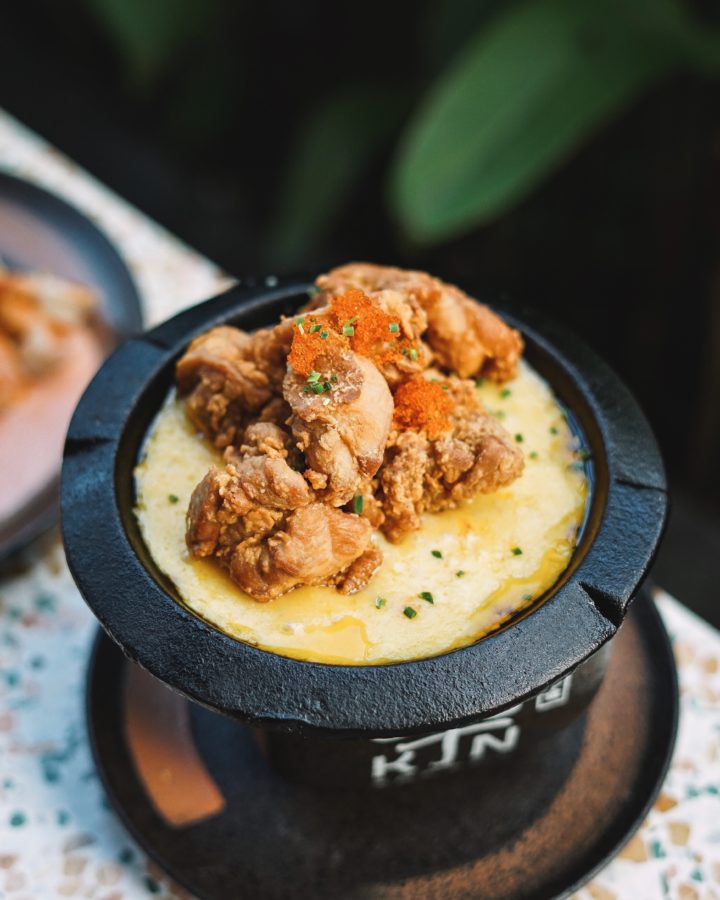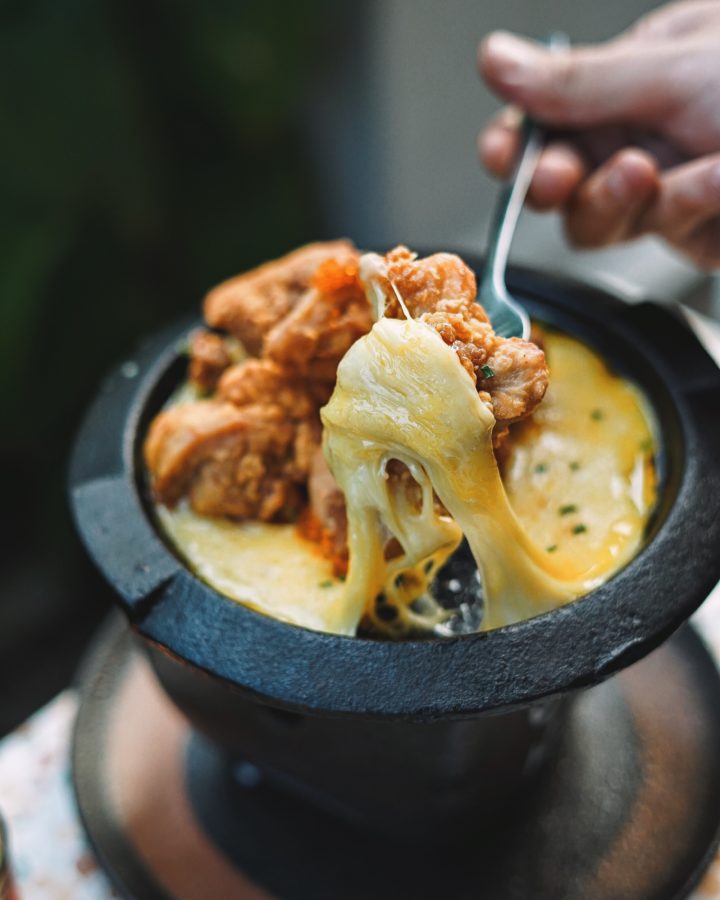 An absolute recommendation from me came first with their new appetizer, Chicken Cheese Karaage. It's simple, just match chunks of crispy Chicken Karaage with melted mozzarella cheese on a burning hot plate. Once all the cheese was melted, just wrap them all with the luscious cheese porn. Then take a bite. It's a total bomb! Oh, I can't tell you how much I love this starter. For the most part, I think it's because of the richness of the mozzarella, which normally has subtle hint of cheese aroma. But in this case, I suspected that they might actually mix it with some cheddar, and as a result, the melted cheese turns out to be super fragrant, perfectly blanketed the chunks of chicken karaage! I'm SOLD!
# Rainbow Ikura Omurice (IDR 125 k)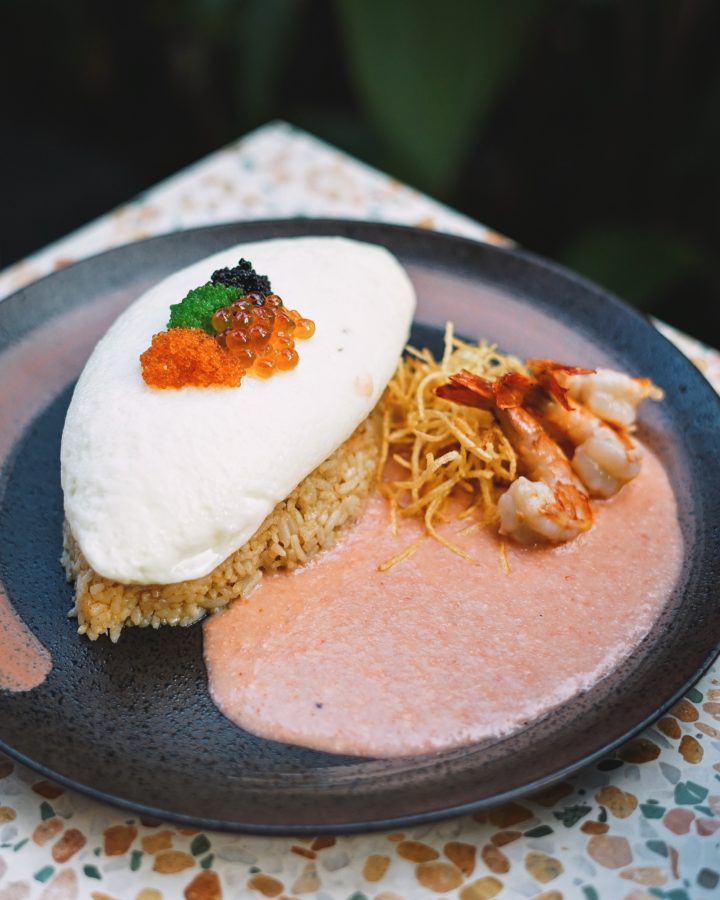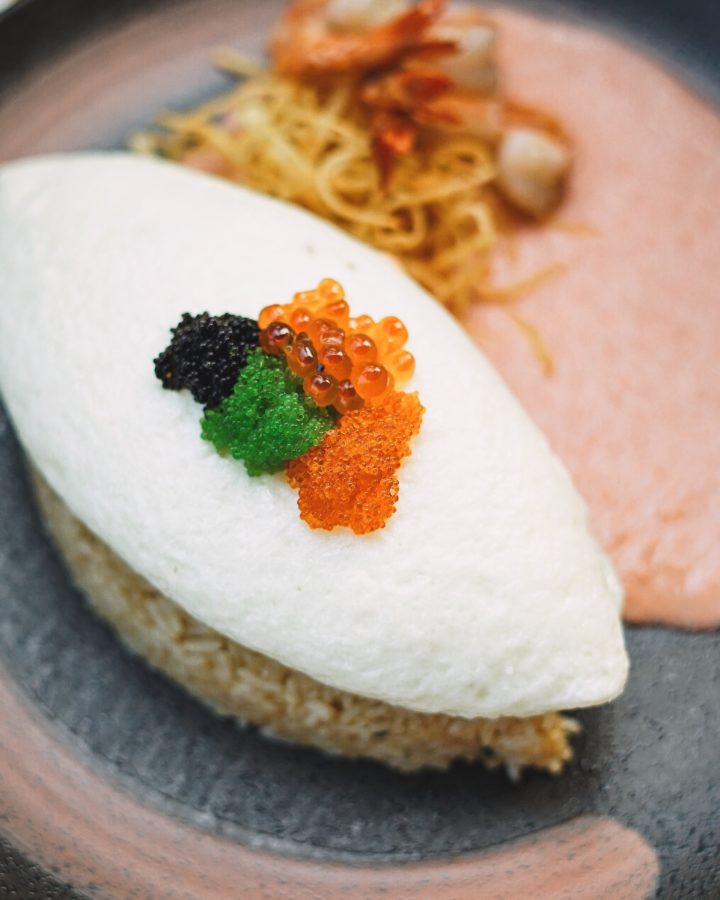 As interesting as it looks, I have to be honest and tell you that I have a mixed feeling about this particular new menu. During the visit, they had not even launched it and I got the privilege to try it as a preview. This dish actually is actually consisting of the newly-created white yolk lava-style omelette on top of an oval bed of Garlic fried rice, and served with pan seared prawns, crispy potato and mentaiko sauce. Lemme tell you that their Mentaiko Sauce is GORGEOUS. Besides that, it tasted amazing too, with creamy texture and complete umami that is bound to make you fall in love with it. It also served as a media to connect all the ingredients as one. The garlic fried rice was delicious, filled with chunks of prawns and distinctive garlicky flavor. The white yolk lava-styled omelette on the other hand, was unique. It was light in volume because it's made with egg white, but for me, I think it lost its overall savoury part that usually comes from egg yolk. So, that's why I can't decide whether I like it or not.
# Seafood Mentaiko Omurice (IDR 125 k)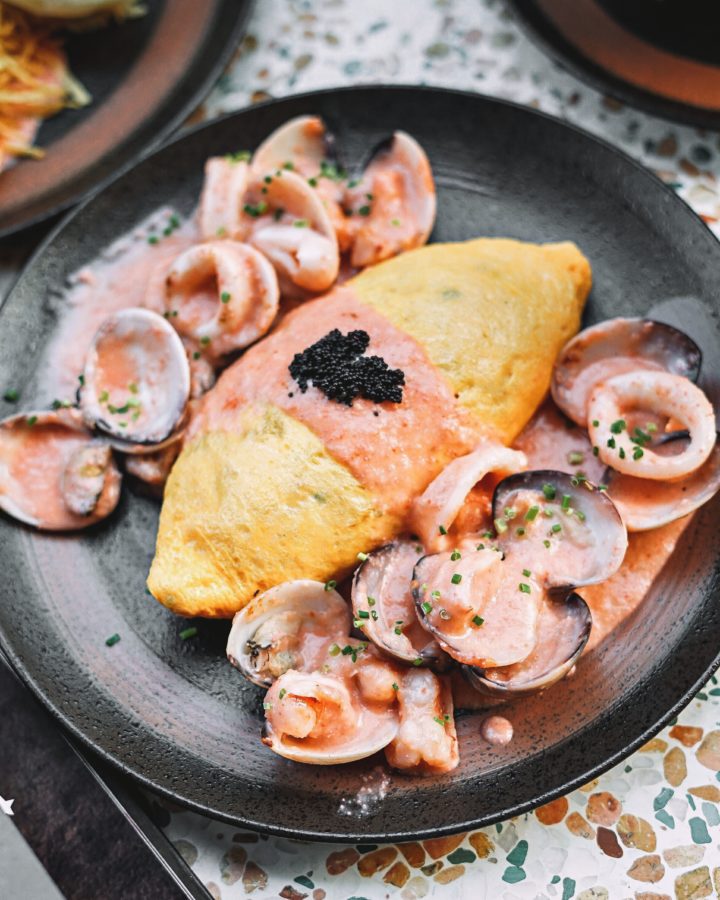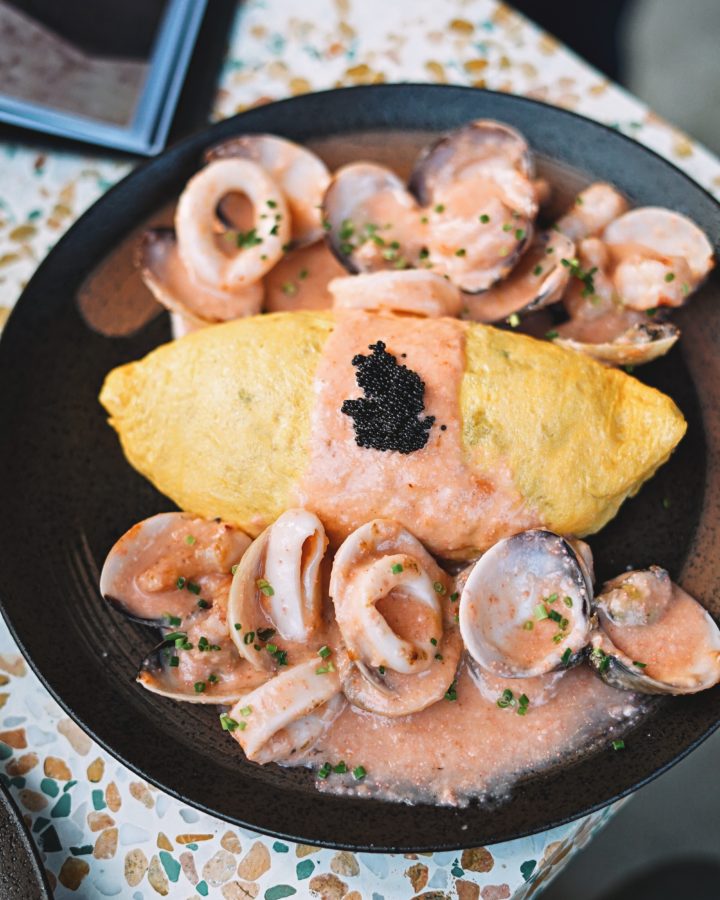 In contrast to Rainbow Ikura Omurice, this dish is a head-on favorite dish of mine! The plating looks incredible, it's full of seafood and most of all, luscious mentaiko sauce! All those elements are in sync and the result is another explosive dish that will be a crowd-pleaser, unless the said crowd has a seafood allergy. =P
Oh, the overall ingredients on this dish are, garlic fried rice wrapped inside the fluffy omelette, seafood (clam, squid and shrimp) with mentaiko sauce!
# Matcha Cookies Ice Cream (IDR 29 k)
Besides the hardcore meals, they also have sweet-tooth pleaser! A combination of dark chocolate cookies with bittersweet matcha ice cream in between. I think they nailed this dessert! It's crunchy, not too sweet and simply a good munch for a sweet closure.
Oh, their coffee is pretty great too. They collaborate with Black Eye Coffee from Bali.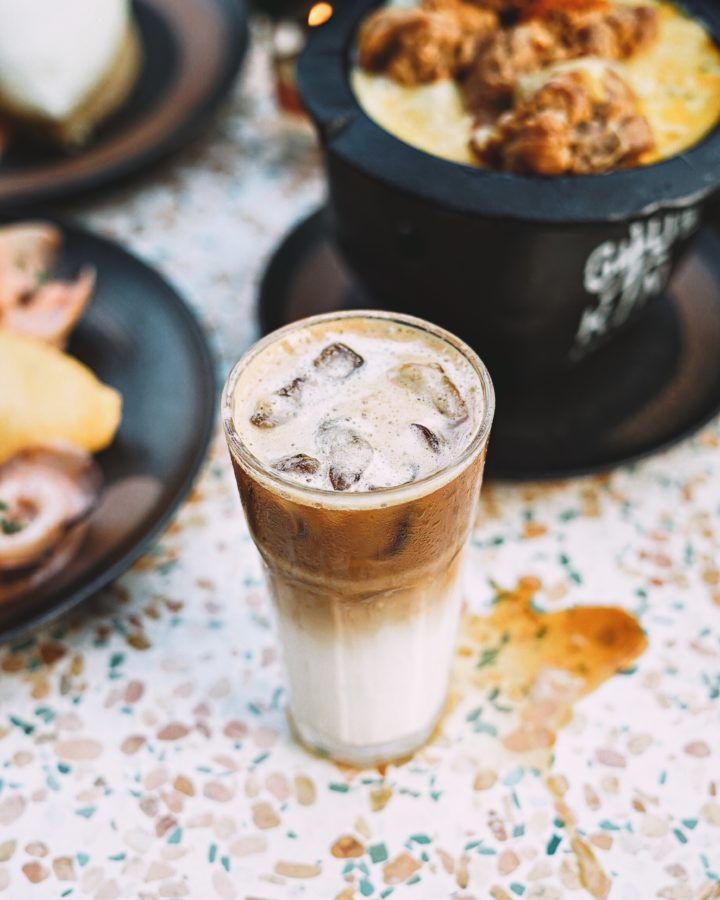 If you (who are reading this post right now) are living in the South (or like to hang out here), I couldn't urge you more to come and drop by House of Omurice. Much especially if you're a fan of Japanese cuisine! House of Omurice has extensive range of Japanese cuisine, from the famous premium omurice, Japanese salad, salmon head soup, scrumptious Gyukin, donburi, yakimeshi, and Japanese pasta!
Anyway, I truly hope House of Omurice will consider opening another outlet in Kelapa Gading area. What do you think?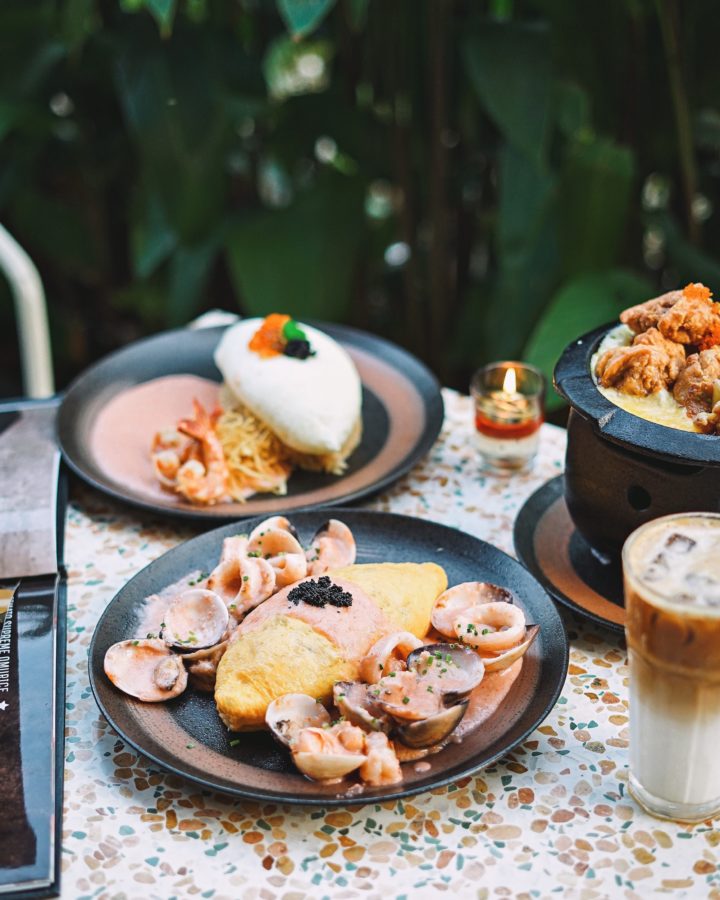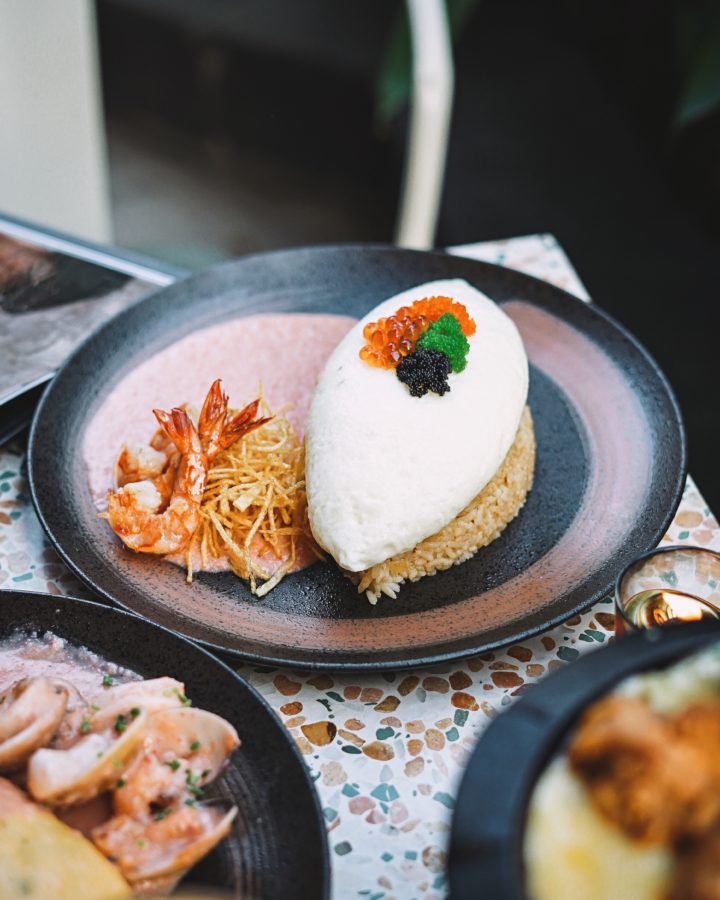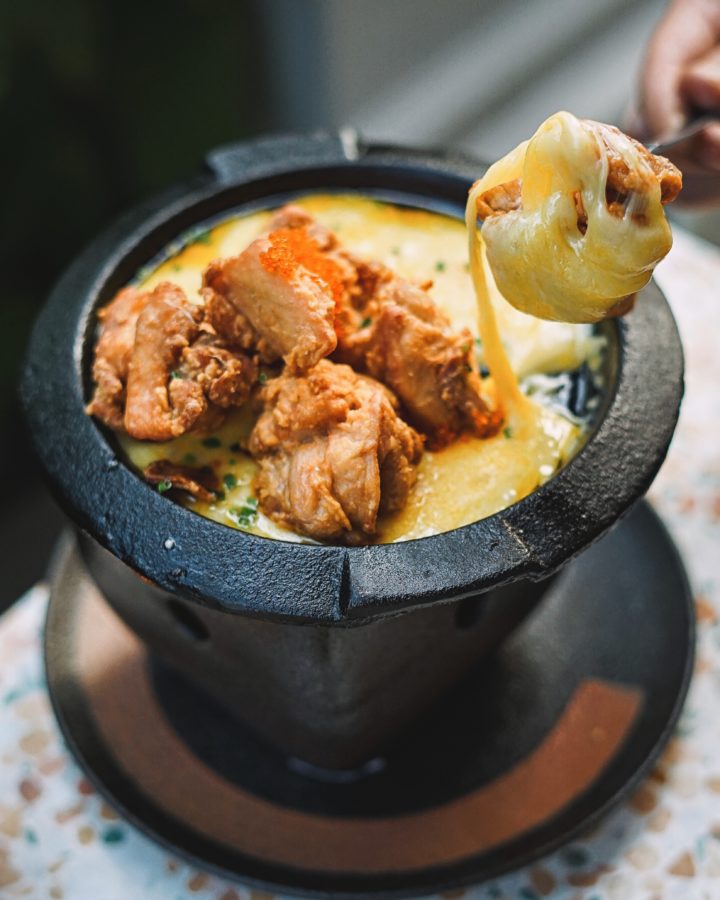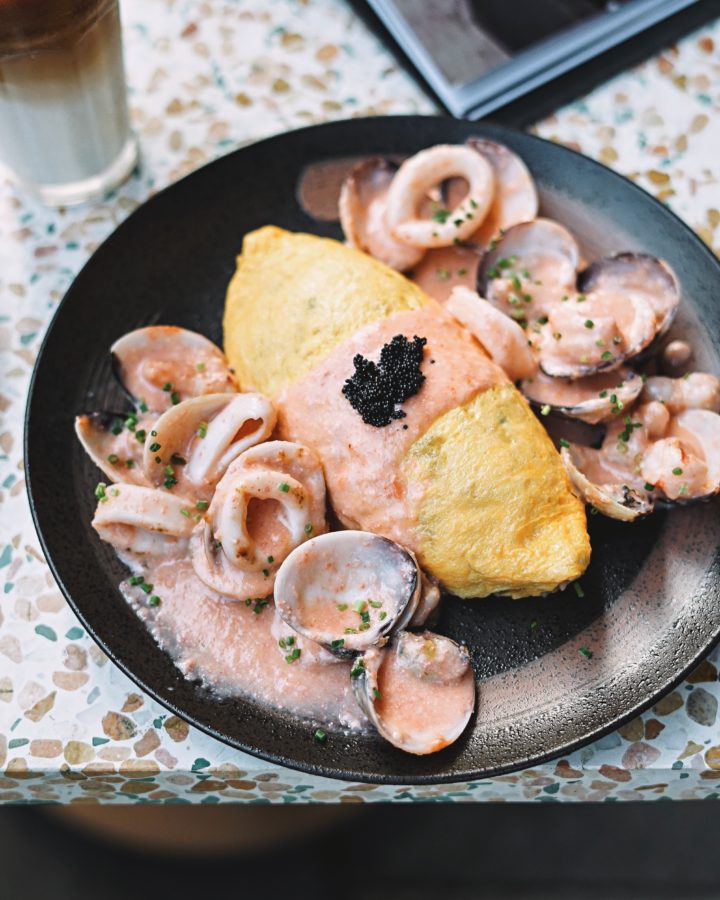 HOUSE OF OMURICE BY SUNNY SIDE UP | JAKARTA
Cilandak Town Square, Ground Floor
Jl. TB. Simatupang, Fatmawati, South Jakarta
Phone: +6221-75920317
Instagram: @houseofomurice.id
First Outlet:
Kota Kasablanka, Upper Ground Level of Food Society
Jl. Casablanca Raya, Tebet, Jakarta Selatan
Phone: +6221-29488719
Check previous review here!