Last weekend, I visited Patio Venue just last weekend and with my recent love towards Plataran Dharmawangsa, I had high expectation when it comes to this other dining establishment of Plataran.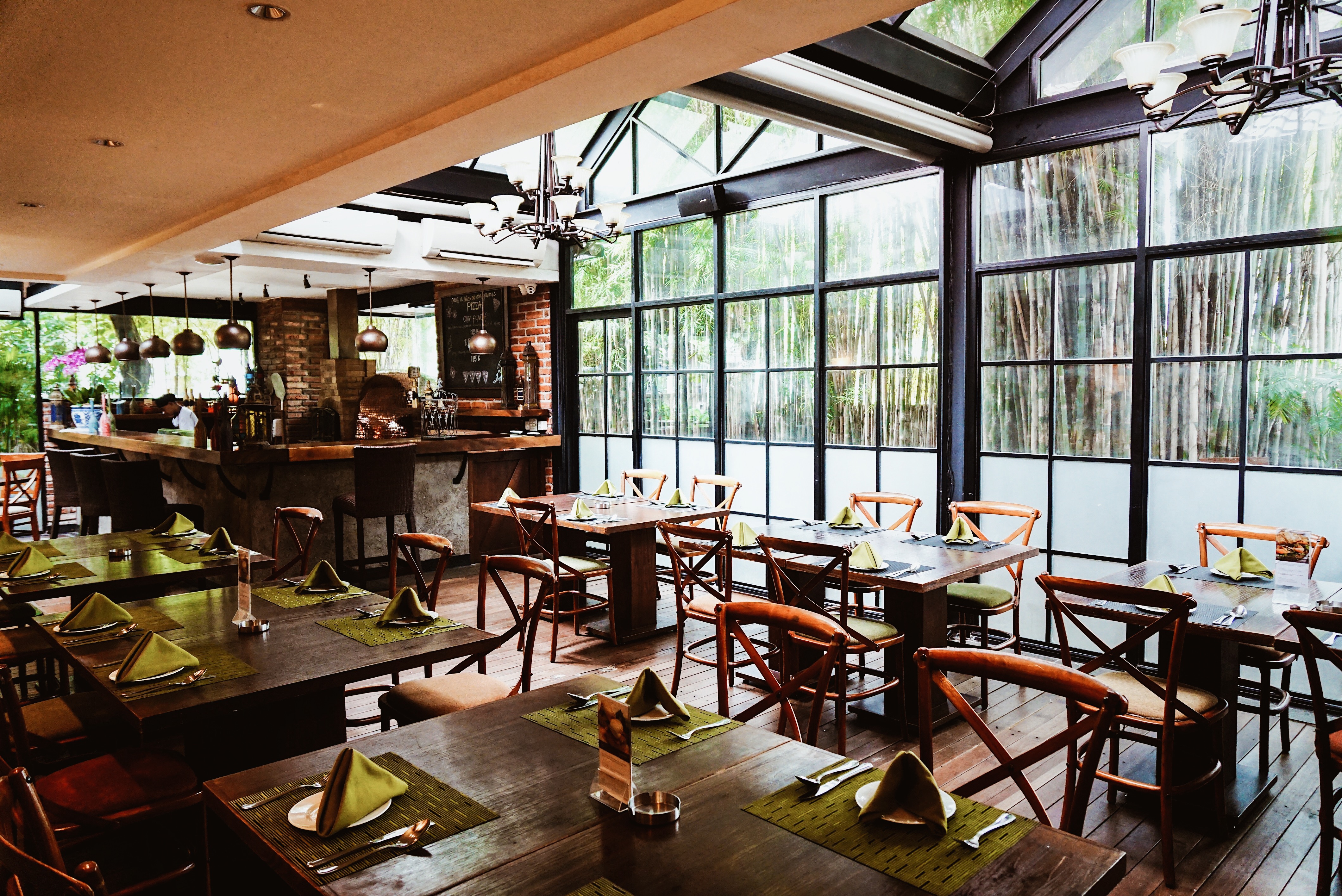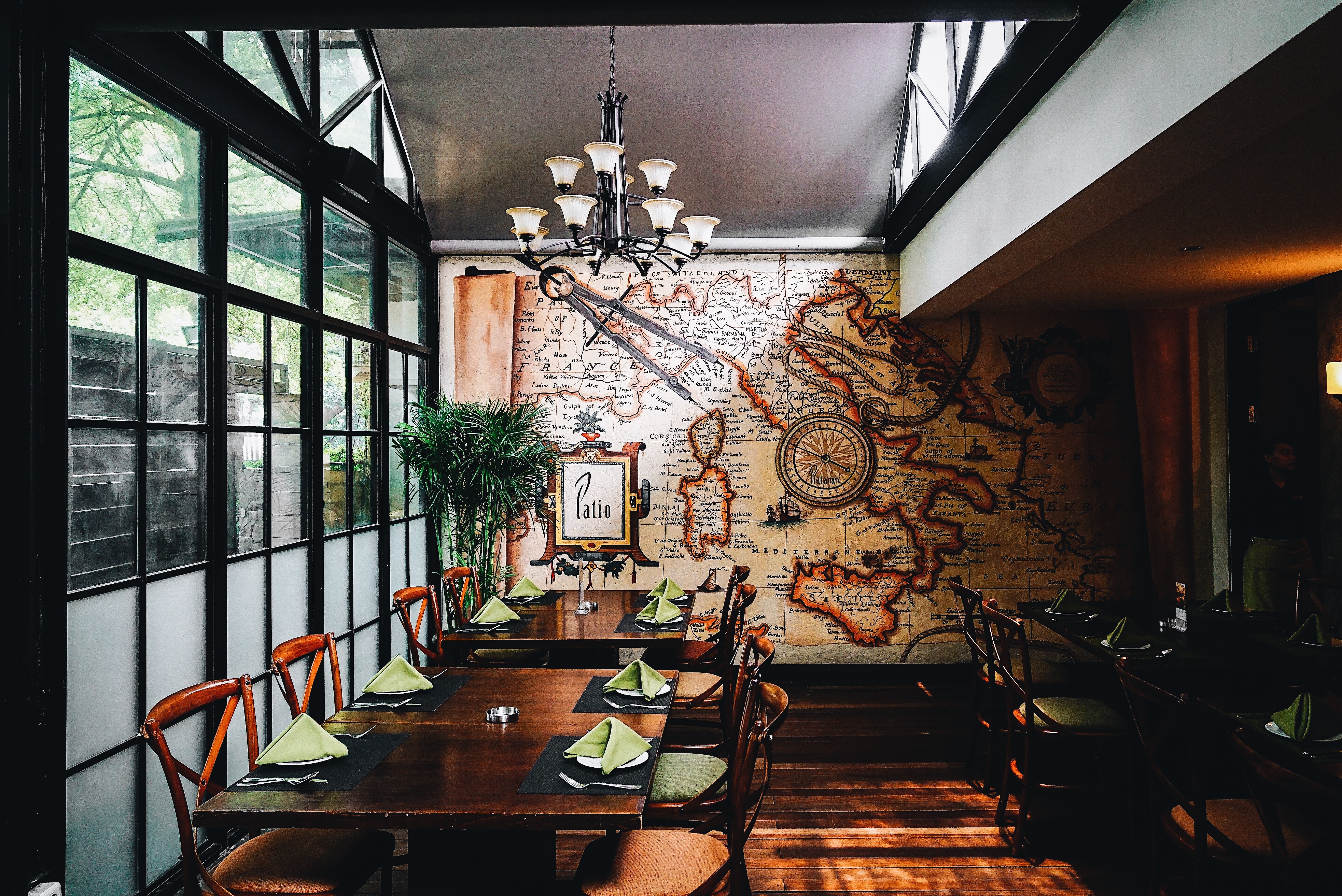 Patio is a restaurant with slightly different concept than the other Plataran Restaurants. At Patio, they serve Western cuisine. Asian cuisine and the cuisine in between. For example, their signature (must-try!) dish here is their Rendang Pizza, which is an interpretation of Italian classic cuisine with the famous Indonesian dish, rendang beef. The result is pretty amazing, really. But hey, we are not here to talk about that. In this post, I would love to share about their Weekend Brunch!
Weekend brunch, as the name suggests, is a special weekend-only program that serves hearty brunch selections, from 8 AM – 3 PM (local time).
With their lovely selections from savoury delights, sweet treats to Indonesian favorites, guests get to indulge themselves with comfort food and exquisite mocktails, coffee selections, or juices in a great green surrounding (and with the touch of the gentle breeze) that only opens for guests during the weekend-brunch period only.
What's really notable for me during my visit last weekend was their old-fashioned turntable that played the classic record of The Beatles, "Hey Jude" that truly tempted me to sing along while having my brunch. Other than the beautiful music, I also loved the garden setting specialized for this brunch. I'm just grateful that somehow, every time I am in this area, the weather is always so kind, cloudy but never really rain.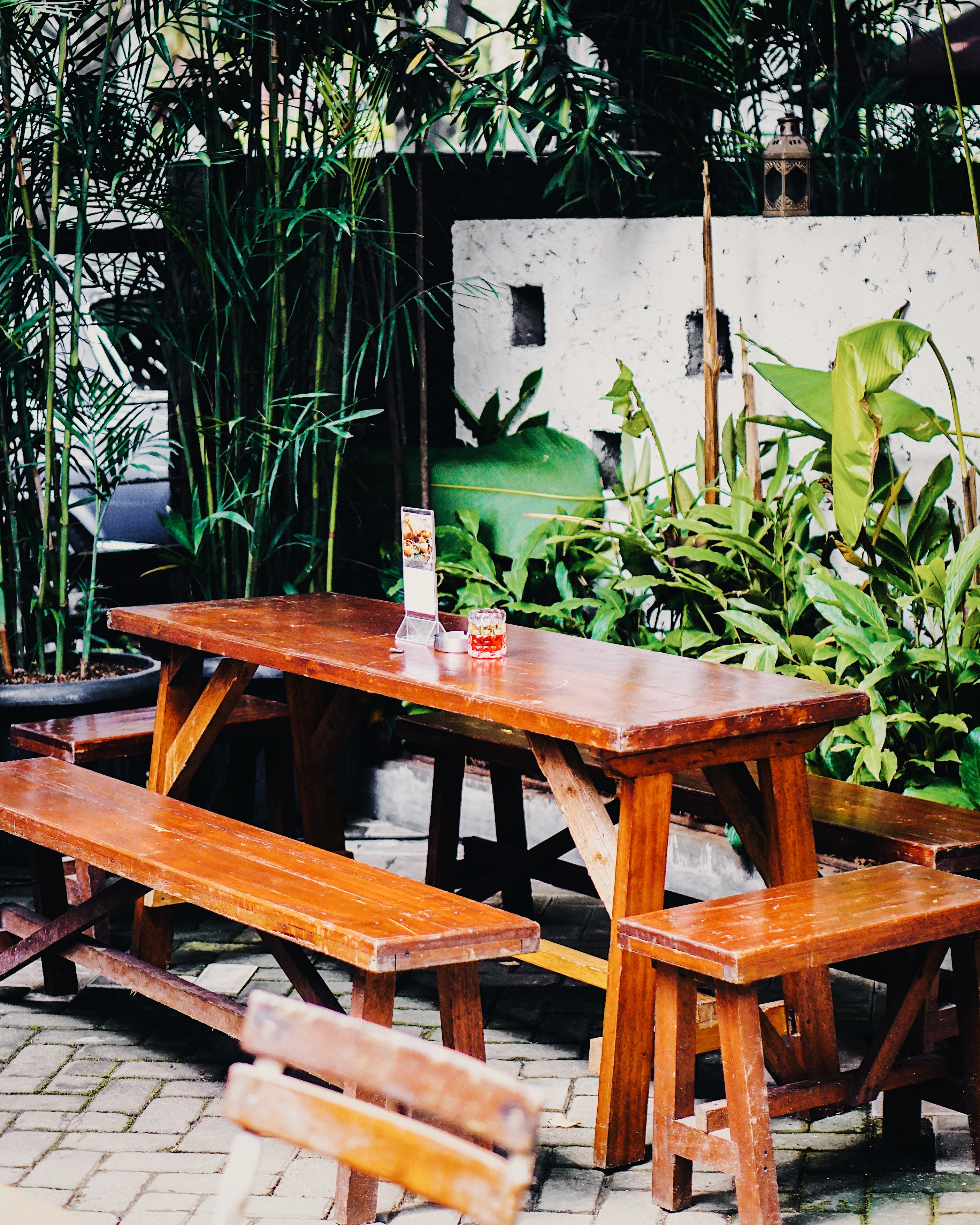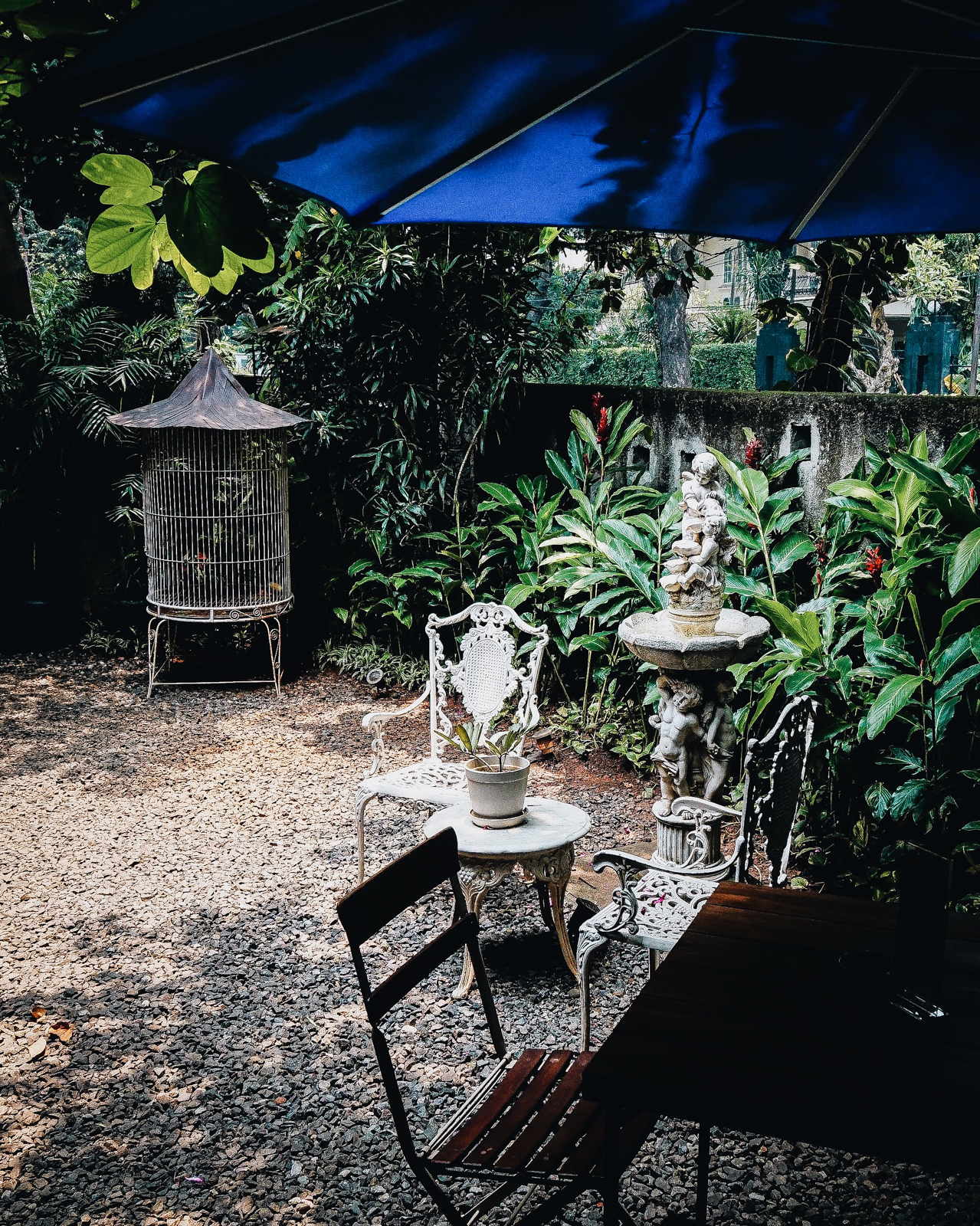 Oh inside their main dining area, they have 2 private rooms too that guests can use for social events/private meetings.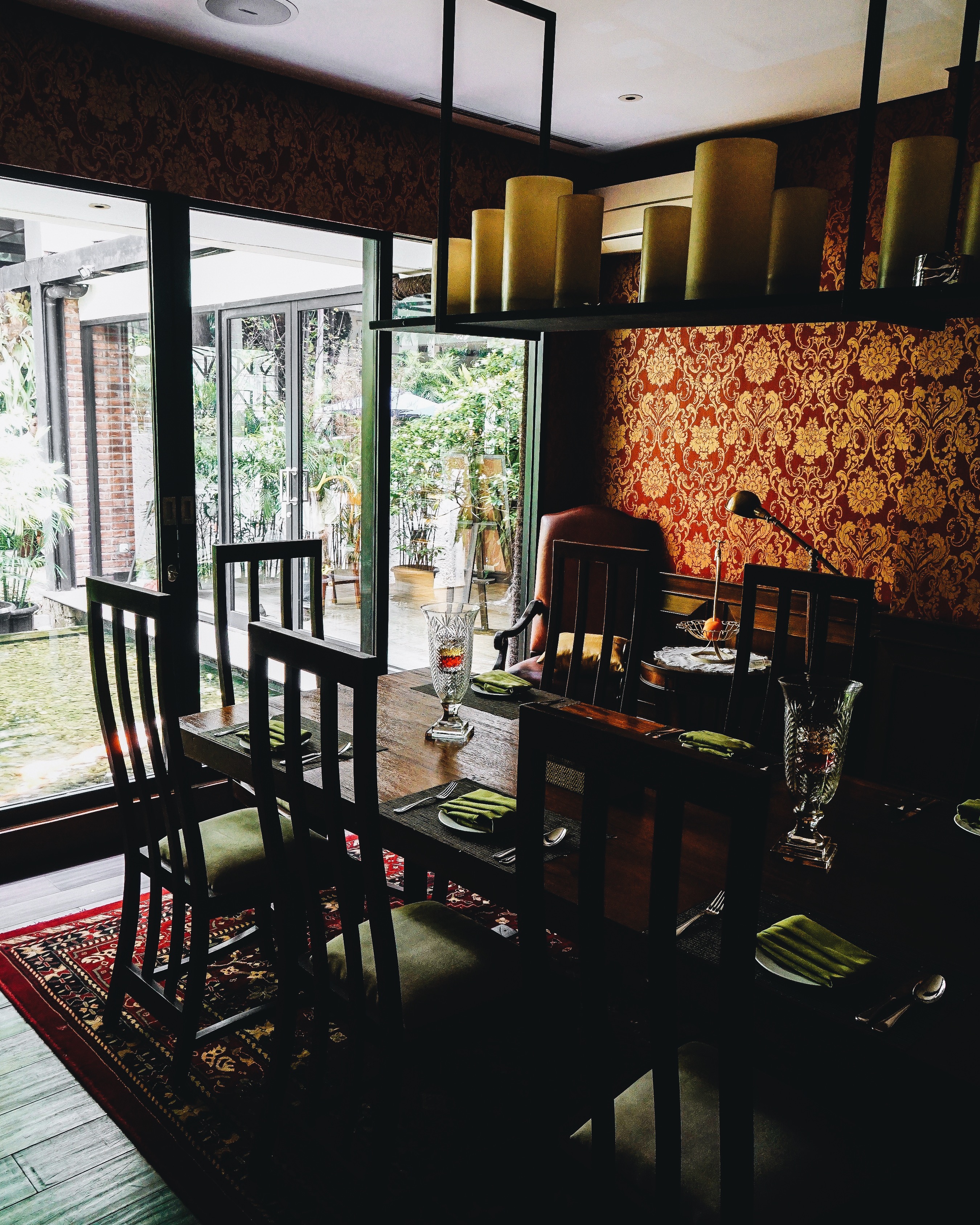 Okay, let's get to the point!
# Patio Omelette (IDR 69 k)
Omega 3 egg, sauteed mushroom, hash brown, rucola, grilled tomato, with pesto sauce.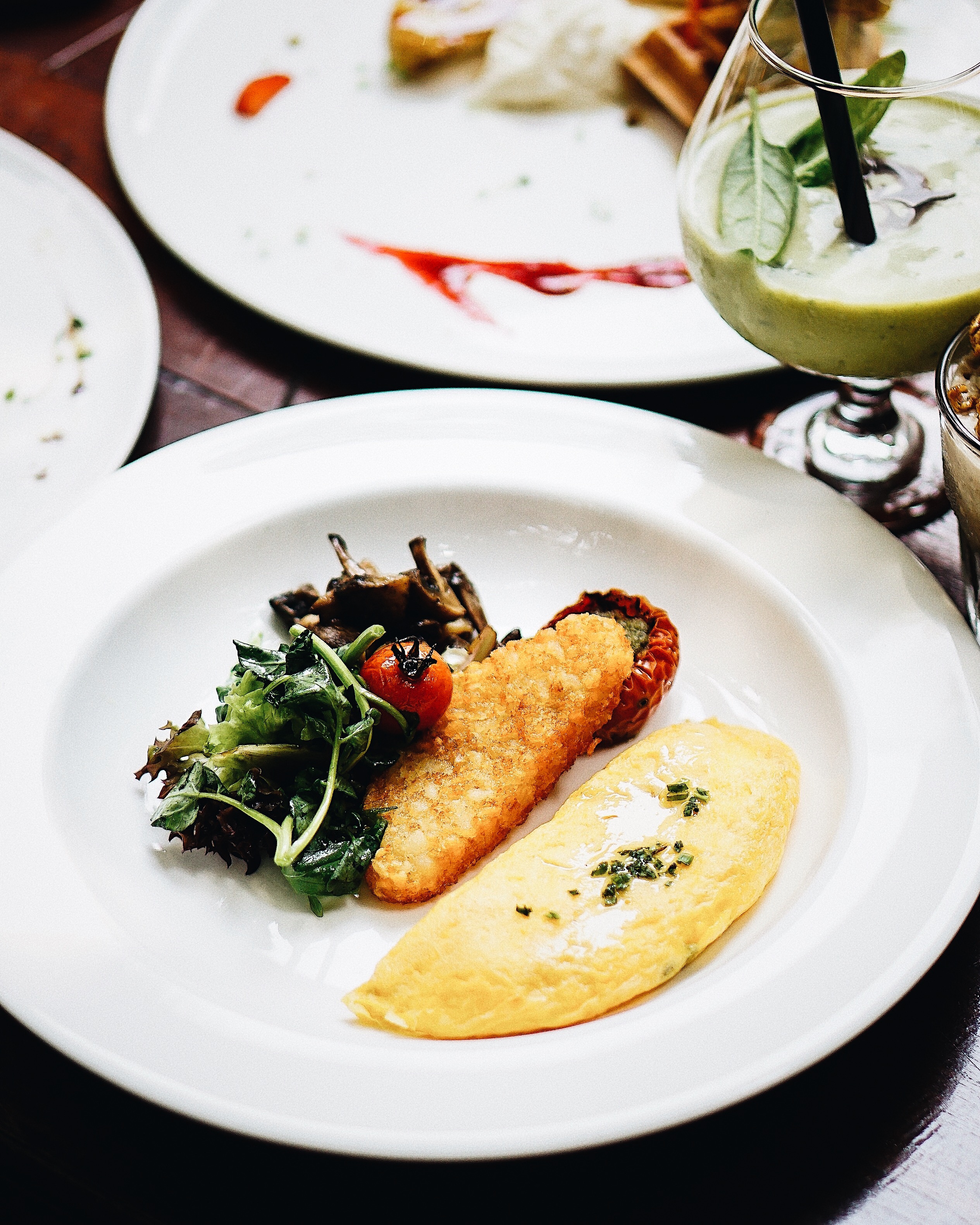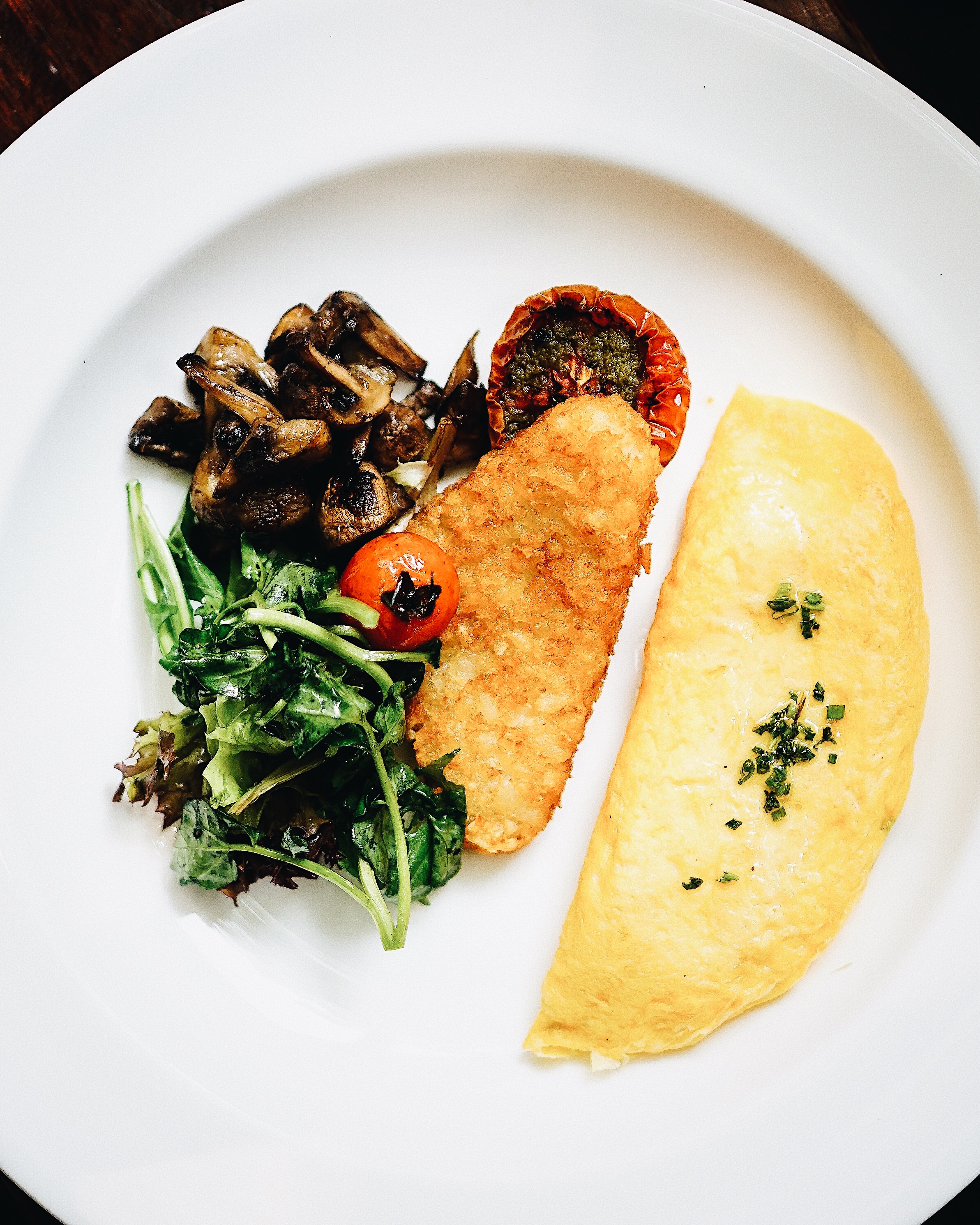 This one is honestly quite ordinary. The Omega 3 omelette was good, but the other brunch dishes clearly outperformed this one. Check the others next.
# Patio Florentine (IDR 85 k)
Homemade English muffin, smoked salmon, poached eggs, spinach, rucola and hollandaise sauce.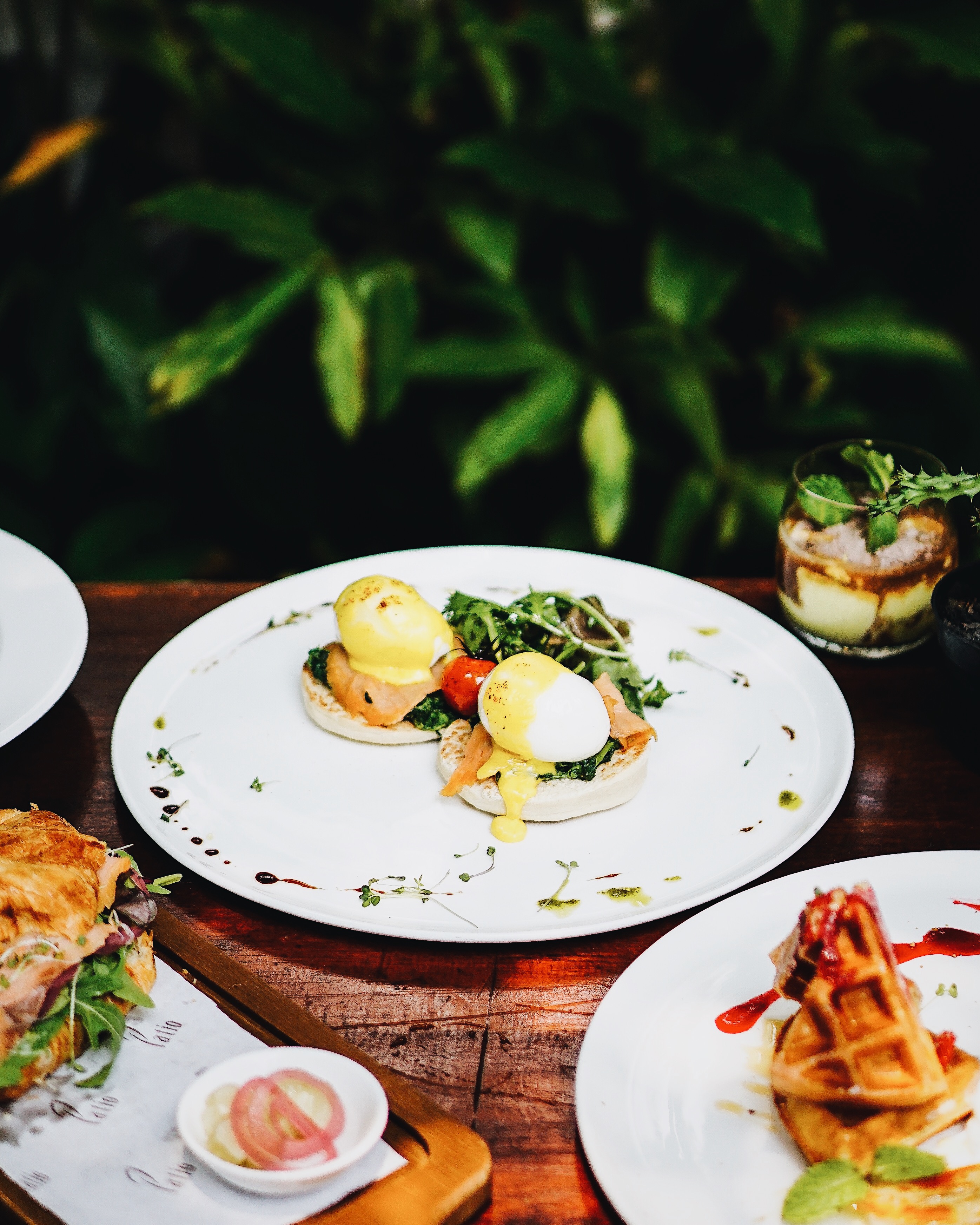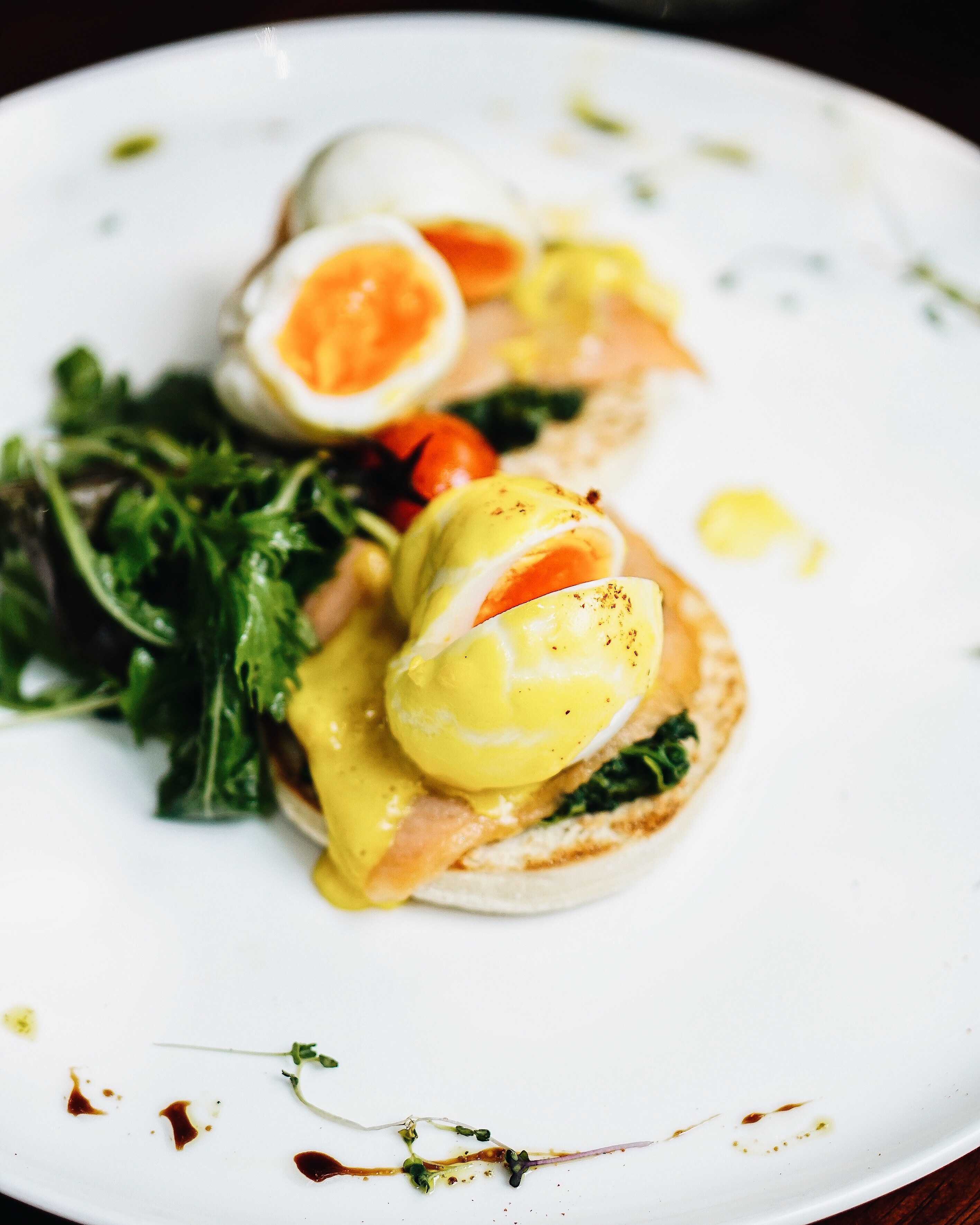 One of the best we had that day. The combination of English muffin (yes, it's homemade!) and all the other ingredients is obviously a guaranteed happy-full-belly brunch. When you come here and feel like having a sure win for the brunch, opt for this Patio Florentine.
# Salmon Croissant (IDR 89 k)
Toasted croissant, smoked salmon, kyuri, pickled onion, microgreen and mornay sauce.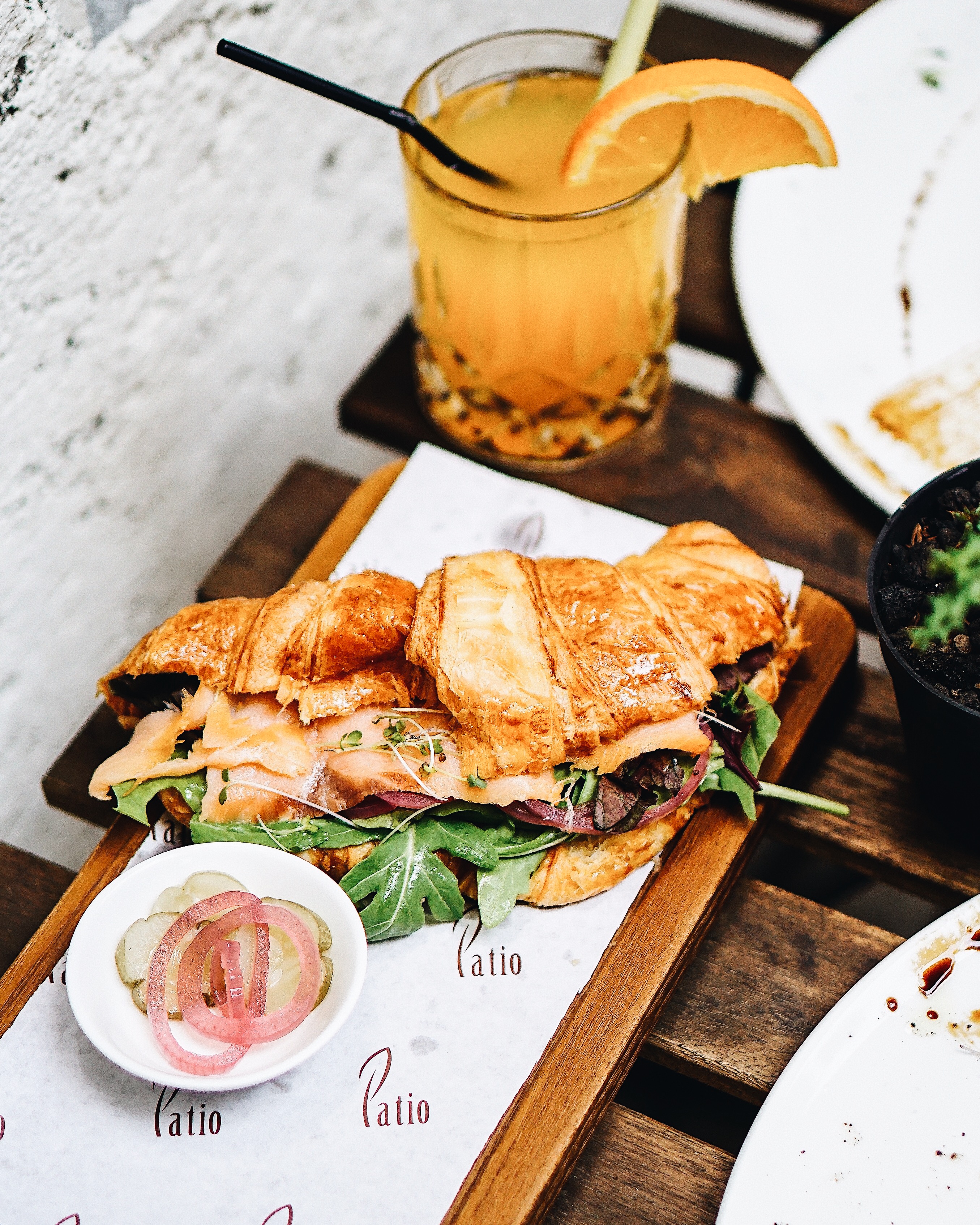 Look how sexy this whole dish is. The simple combination of homemade croissant (all buttery) and smoked salmon could easily be a match made in heaven. Must-try!
# Turkey Sandwich (IDR 85 k)
Toasted multi grain bread, shaved turkey, soft boiled egg, tomato confit, served with side salad.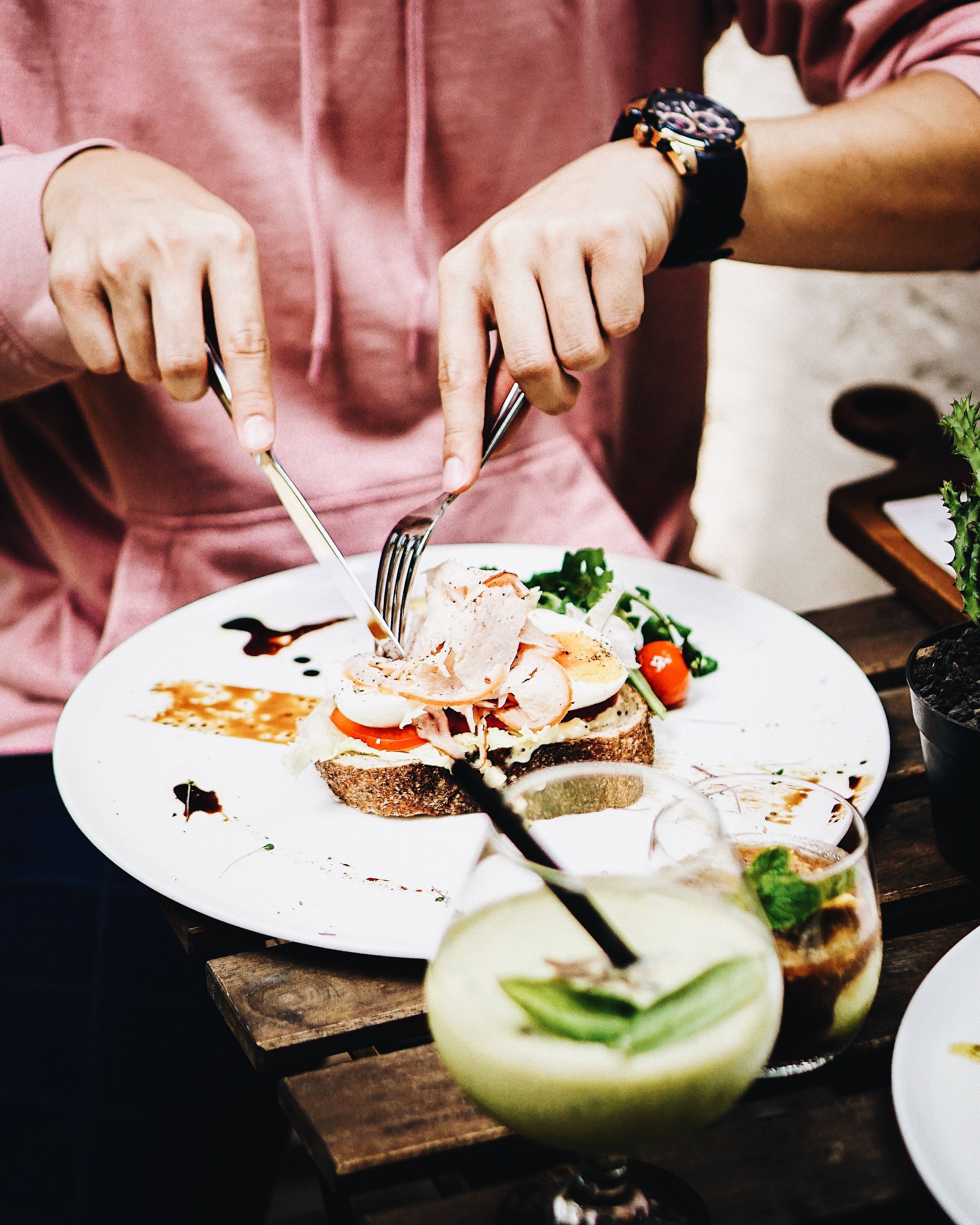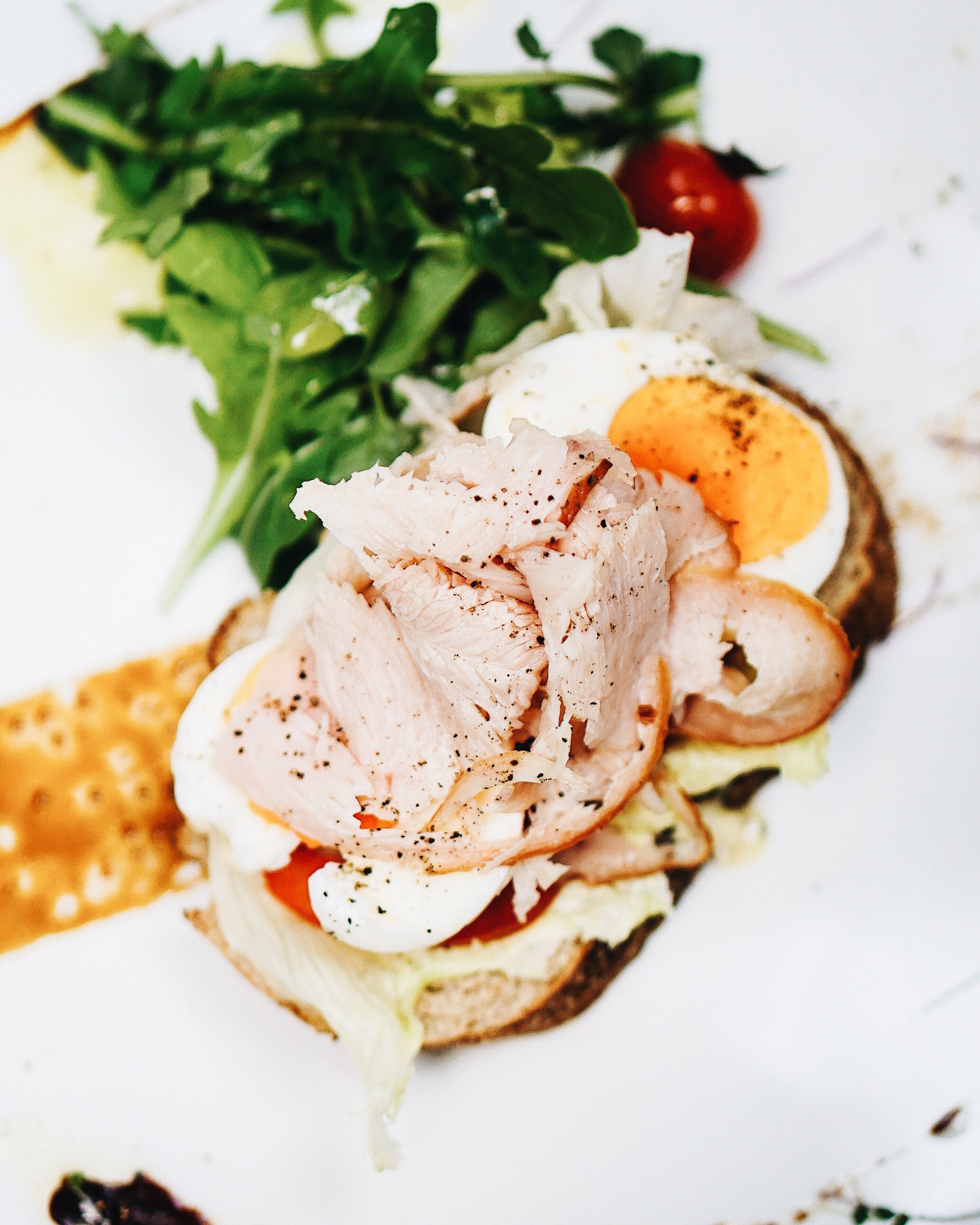 If you feel like having something more risky for brunch, opt for this Turkey Sandwich. Compared to the other 2 above, this dish could actually bring more of a surprise. The shaved turkey was great and to pair it with multi grain bread, soft boiled egg and tomato confit could prove to be really tasty.
# Avo Peas Toast (IDR 73 k)
Toasted multi grain bread, avocado, green peas, scrambled omega 3 egg, honey and side salad.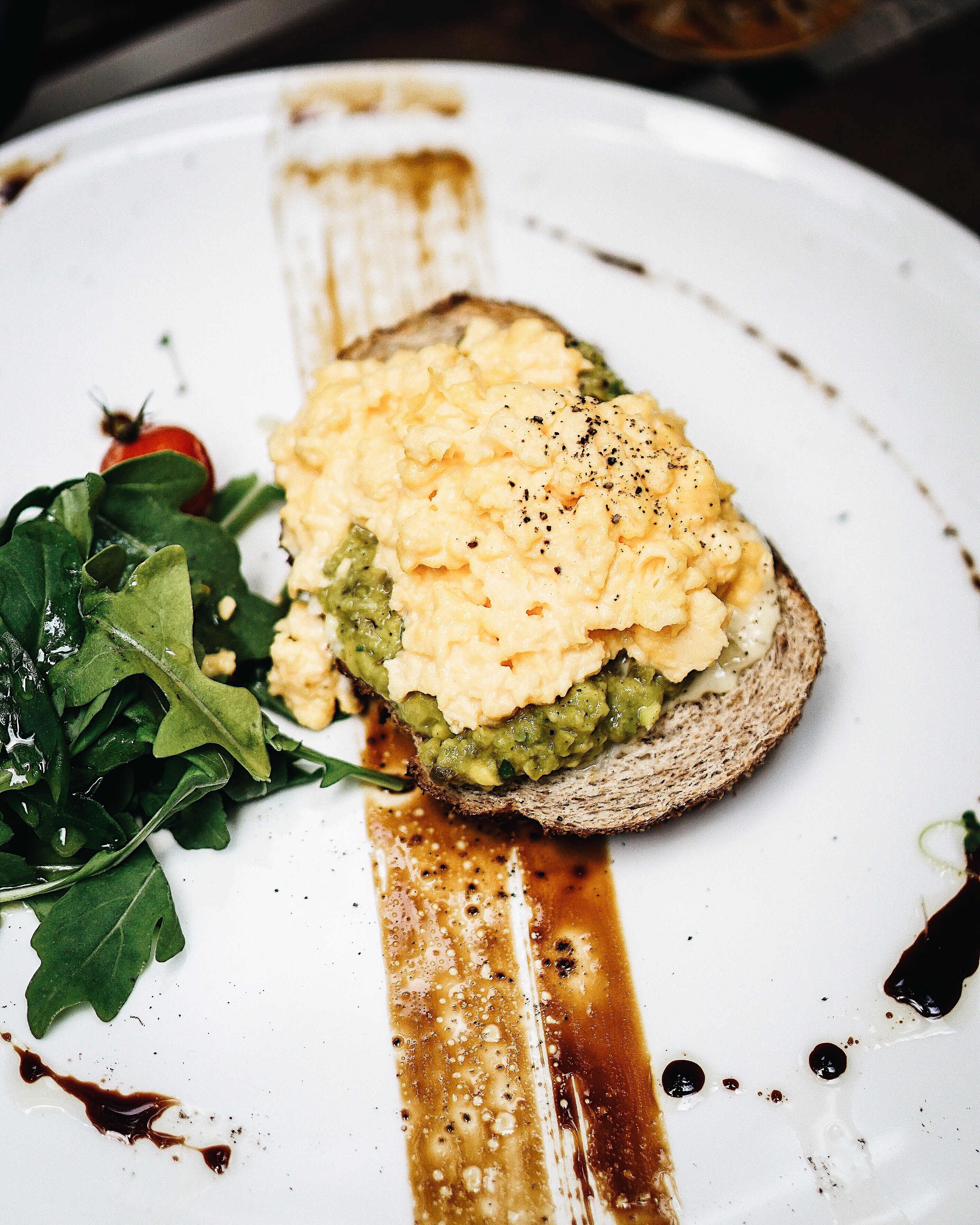 Avocado lovers like me would really appreciate this plate of goodness. The combination of fluffy and moist scrambled egg along with the smashed avocado worked like magic, and to add a bit of sweetness from the honey is just a brilliant move! Especially recommended for vegetarian that can still eat eggs.
# Banana Waffles (IDR 60 k)
Waffles, caramelized banana, forest berries, fruit compote, chantilly cream and raspberry coulis.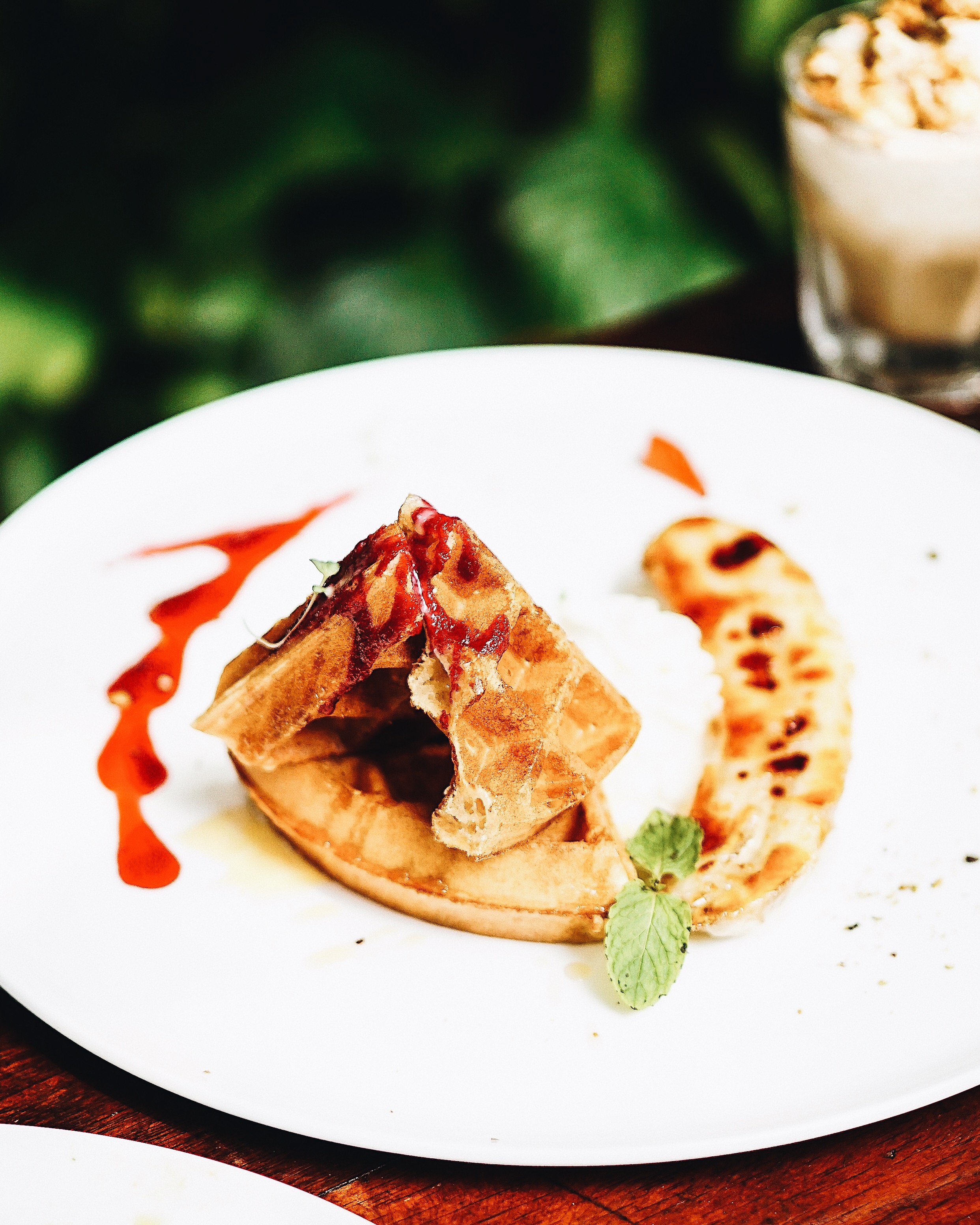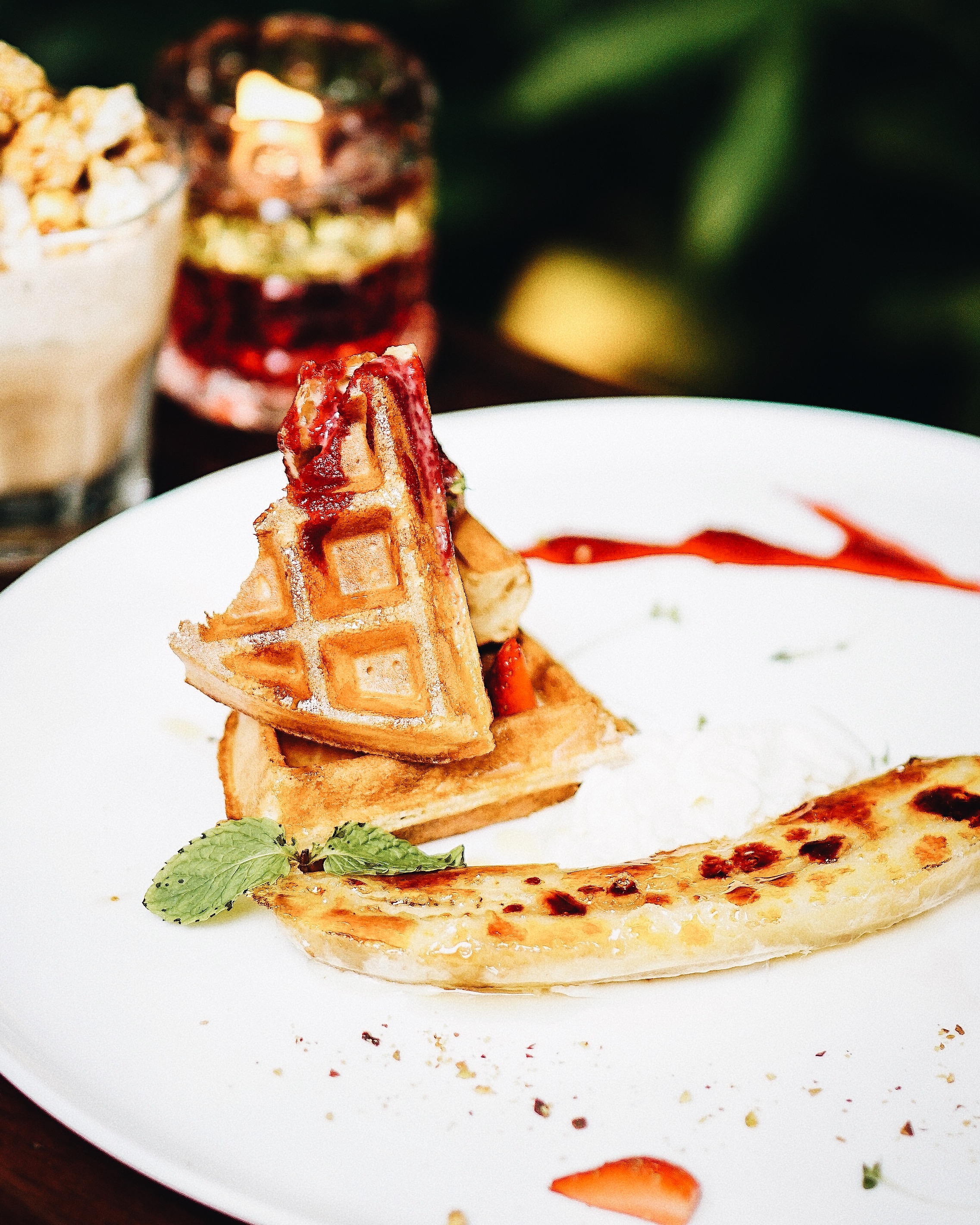 I'm all about head over heels for this waffles. The waffles were great, plated like a sculpture and beautifully enhanced by the shiny banana and fruits, it certainly won't hurt to have a pretty plating for my fav food. The caramelized banana was a great match with the sweet caramelized banana. The fruit compote and raspberry coulis came in handy too to bring a touch of freshness. Love, indeed.
Apart from all the brunch menu, they also served really great drinks!
Oh, you should really try these: Wake Up Call which is great for you that love a dash of tropical freshness, Kopi Popcorn which is great for those who fancy sweet drinks, Kopi Make'ss for an all-time classic espresso x avocado combo, and Brain Vitamin for avocado lovers! Wait, for those who hate avocado, you also have to try Brain Vitamin because I promise you, it doesn't taste like avocado! It tasted more like a combination of green juice with great creaminess.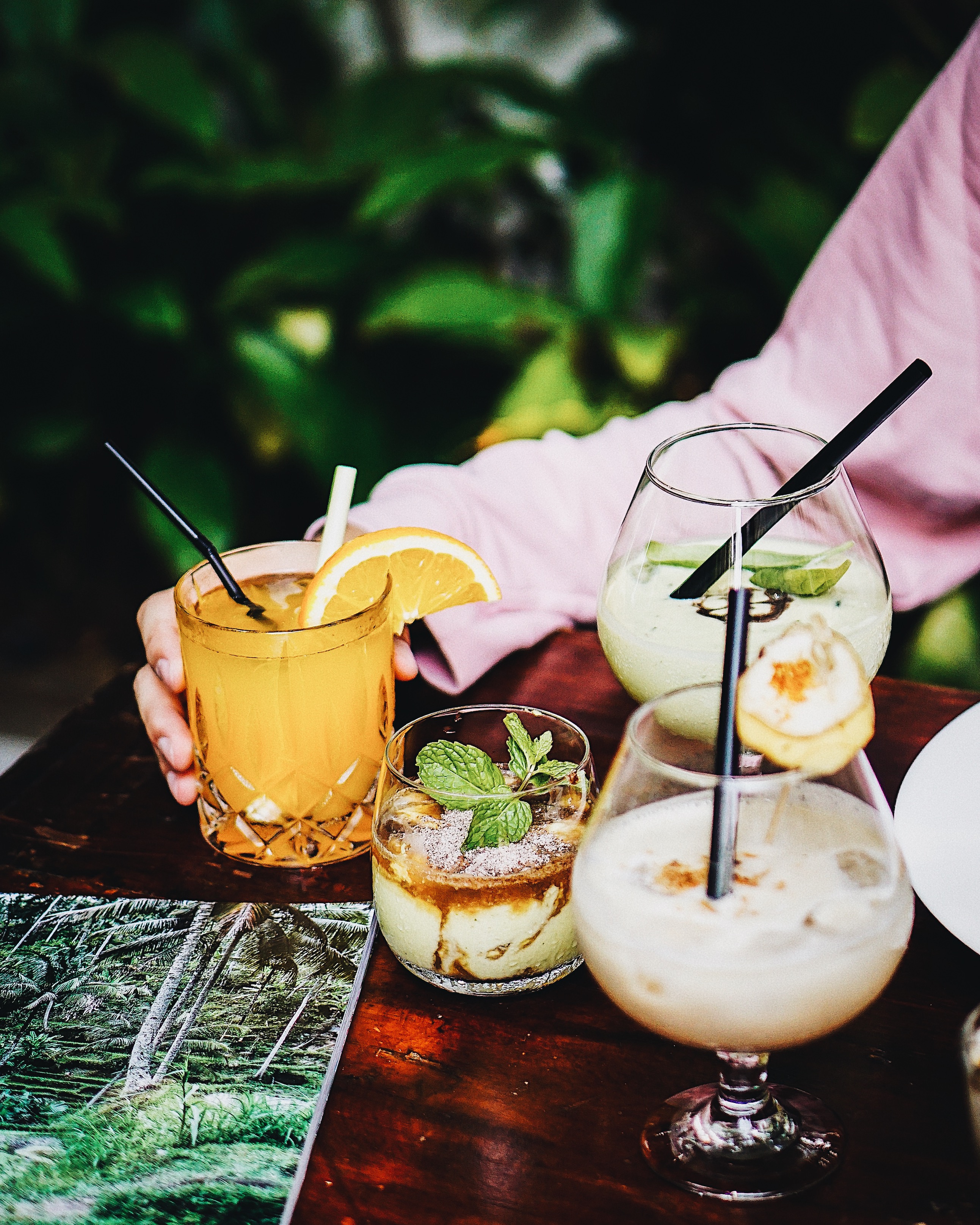 # Wake Up Call (IDR 39 k)
Ginger, lemongrass, orange.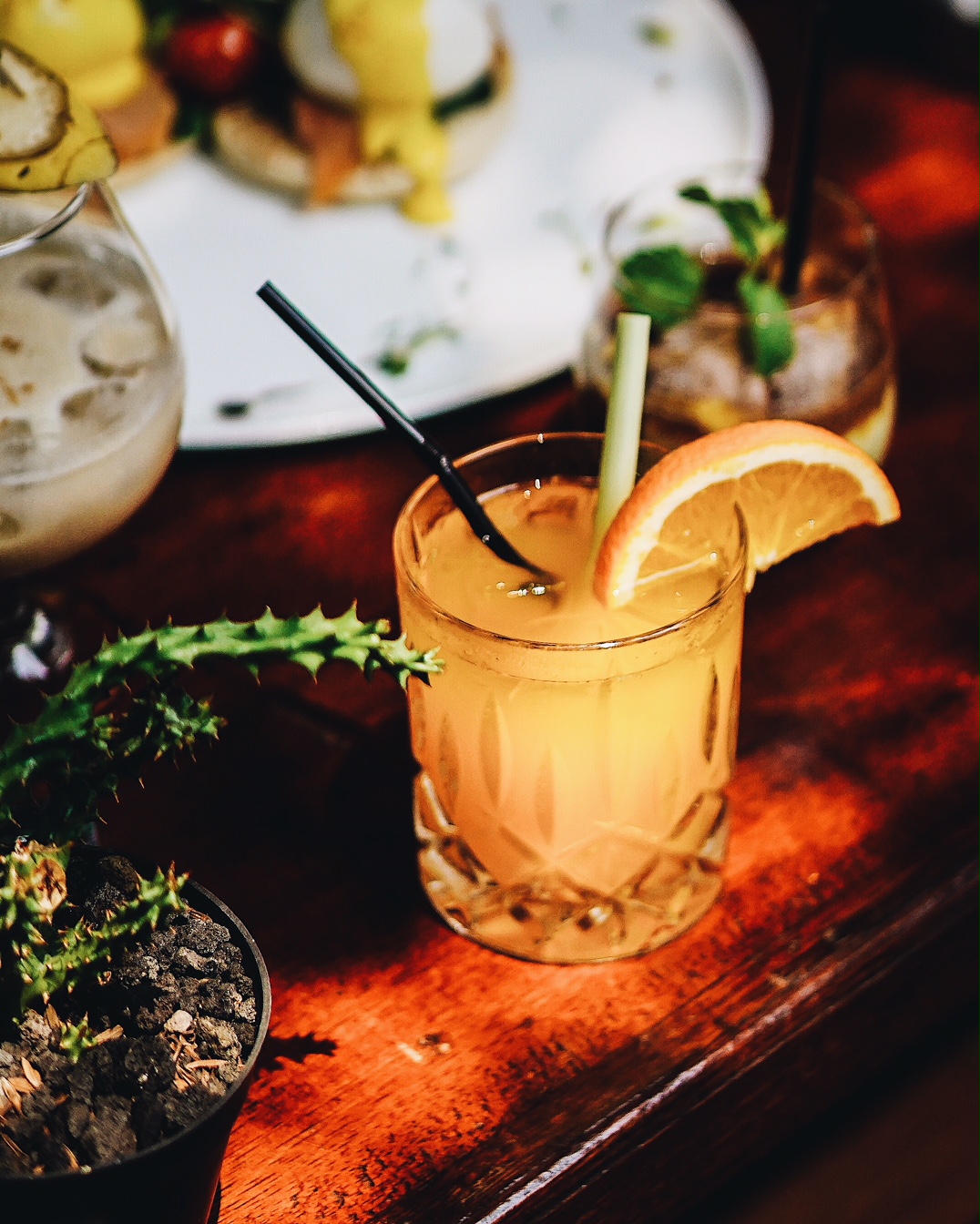 # Kopi Popcorn (IDR 49 k)
Espresso, burnt popcorn, honey.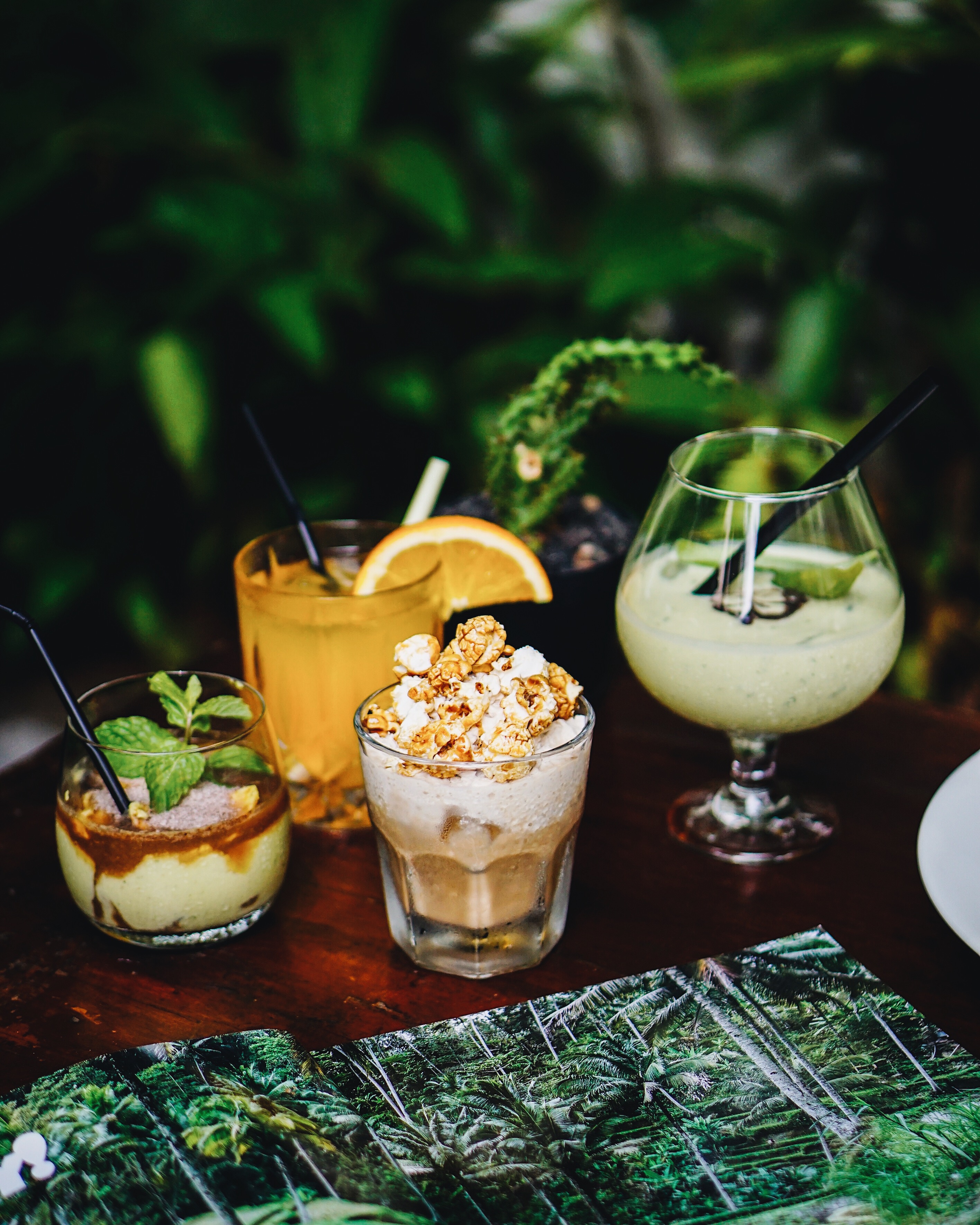 # Kopi Make'ss (IDR 59 k)
Espresso, avocado, mint, caramel.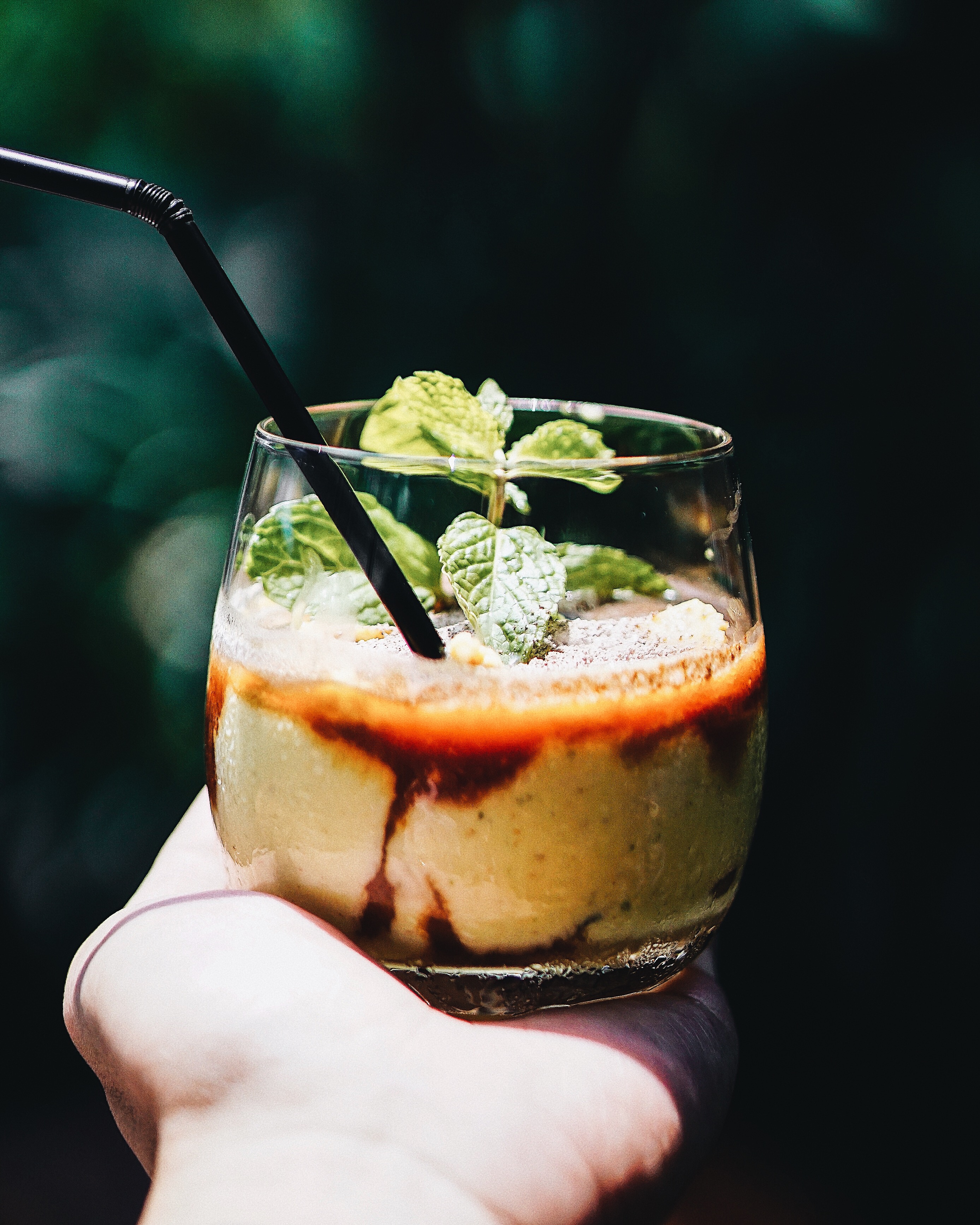 # Brain Vitamin (IDR 47 k)
Spinach, avocado, yogurt, honey.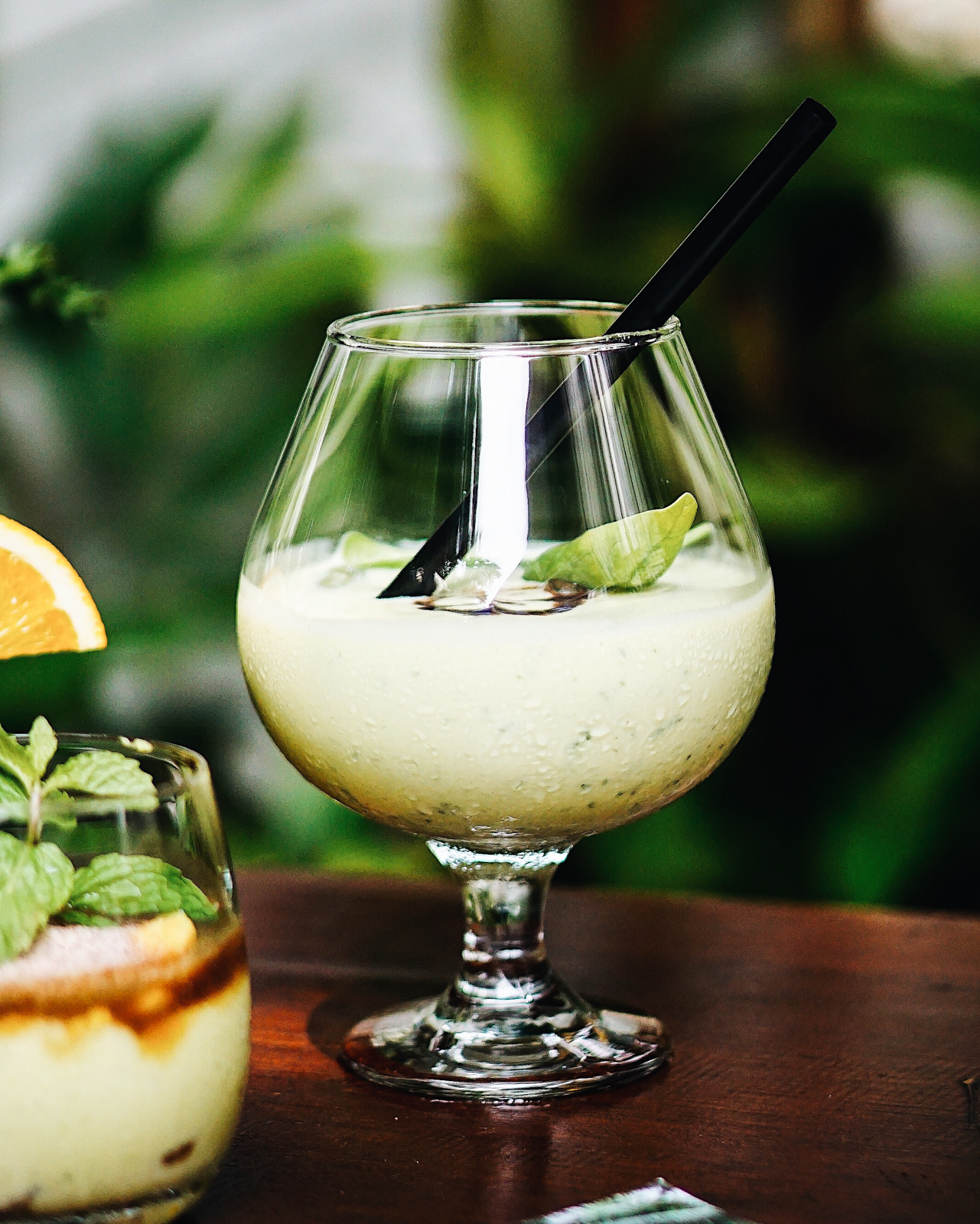 # Tropical Paradise (IDR 42 k)
Banana, mango, coconut, pineapple.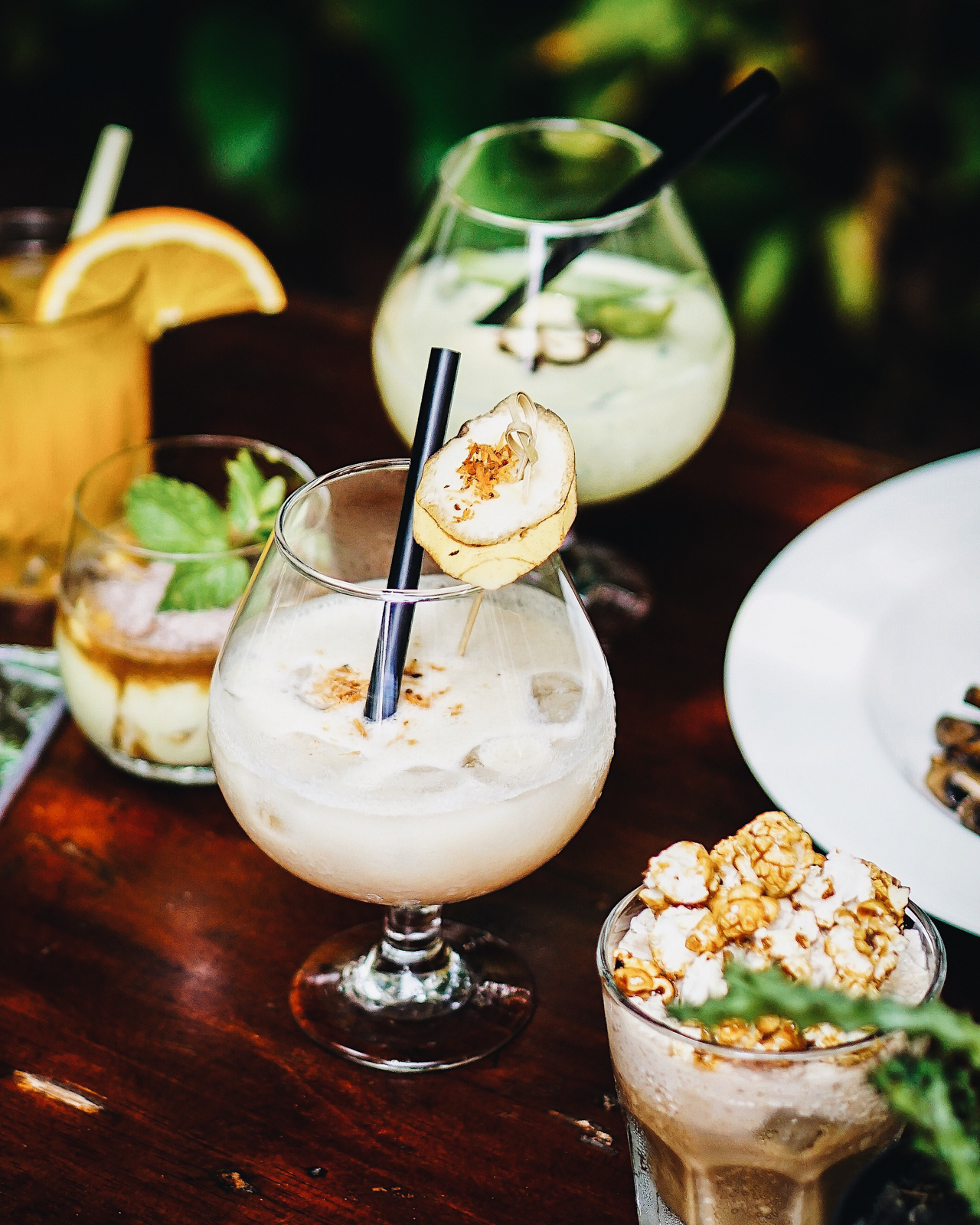 P.S. The last drink, Tropical Paradise is honestly a tricky one. It's not my cup of tea, but you can try it if you love sour stuff.
For a sweet closure, here is their Carrot Cake!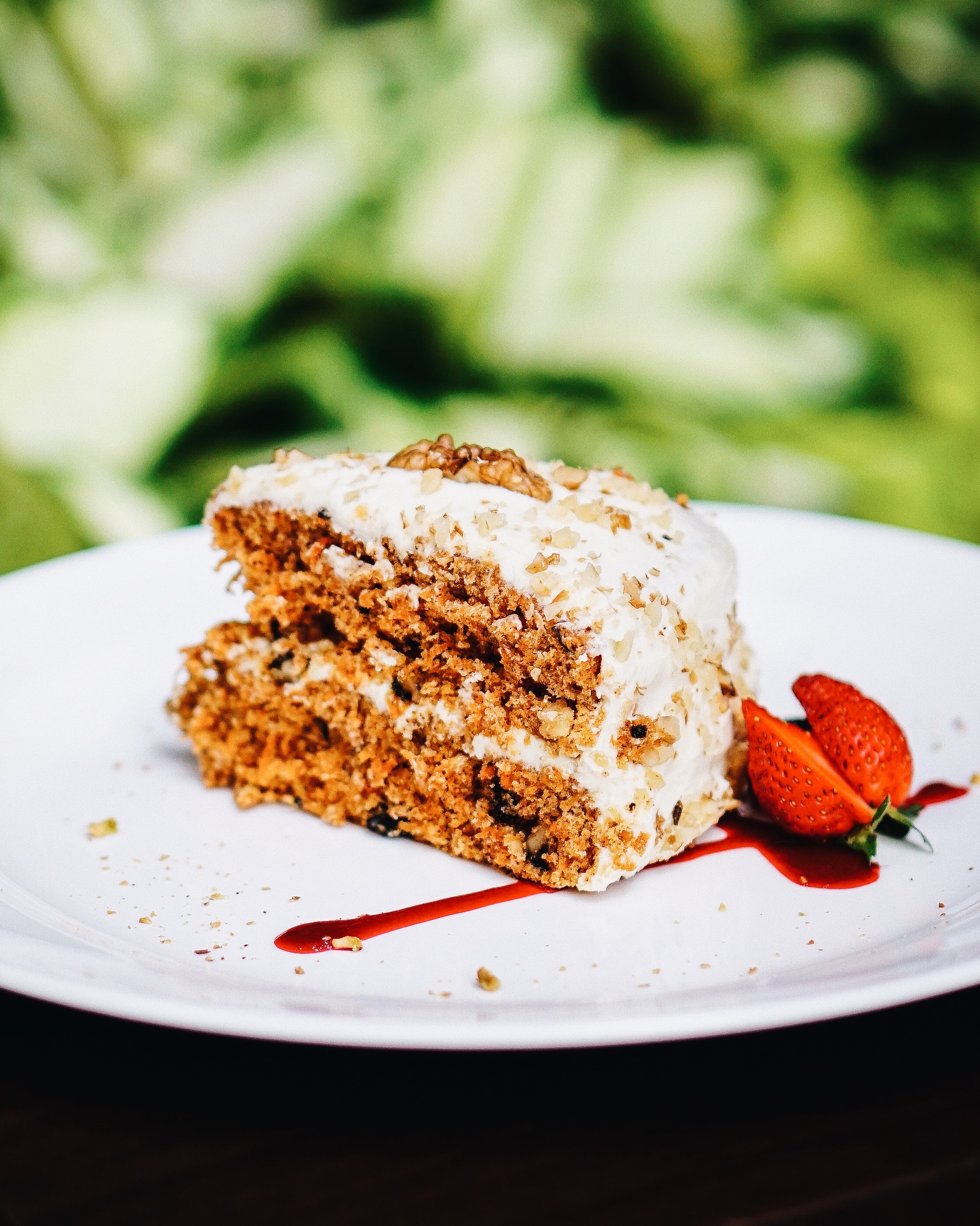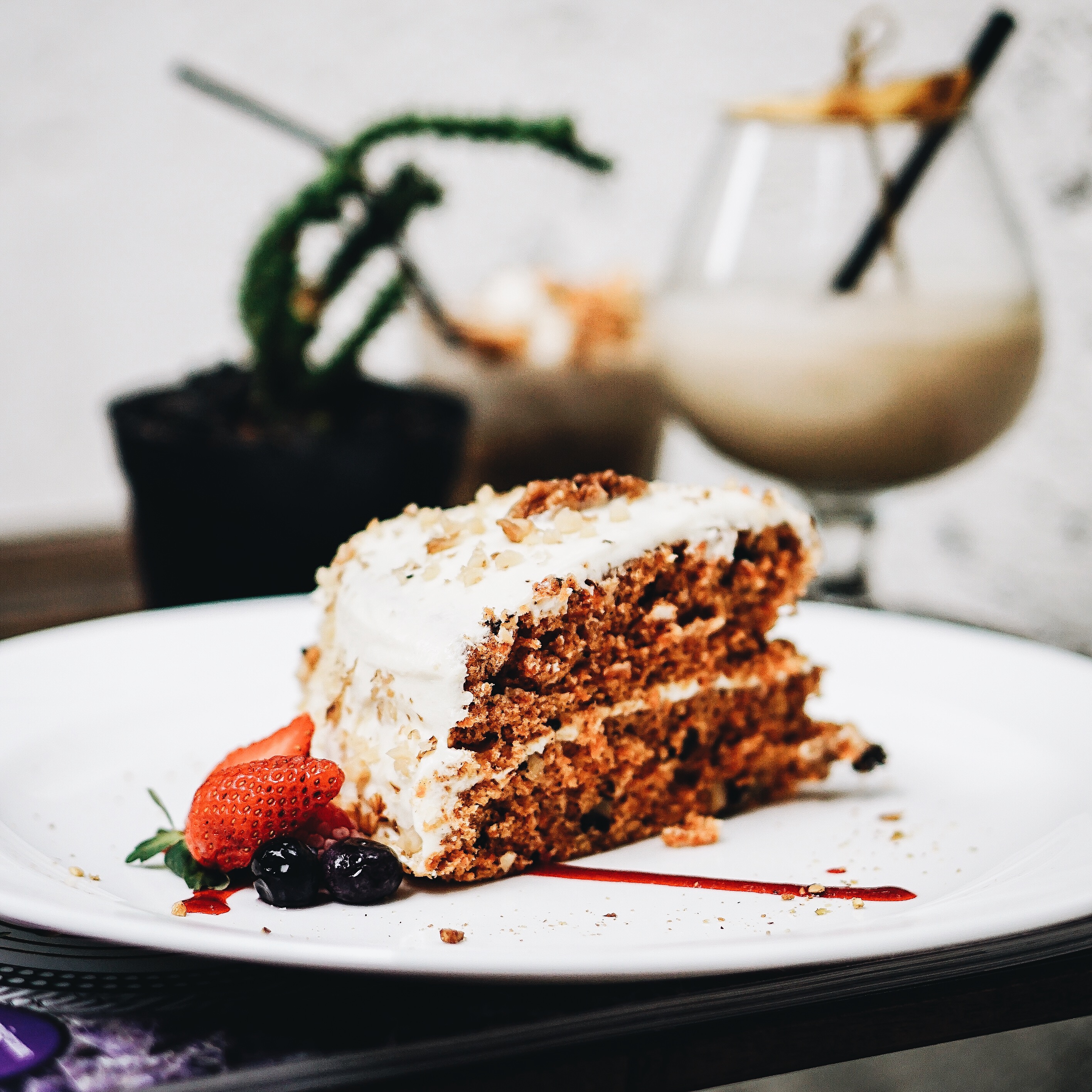 Last but not least, we also had this Rendang Pizza, which is a signature dish of Patio.
The classic Italian pizza is paired with an unlikely Indonesian dish, beef rendang, but it actually works divine.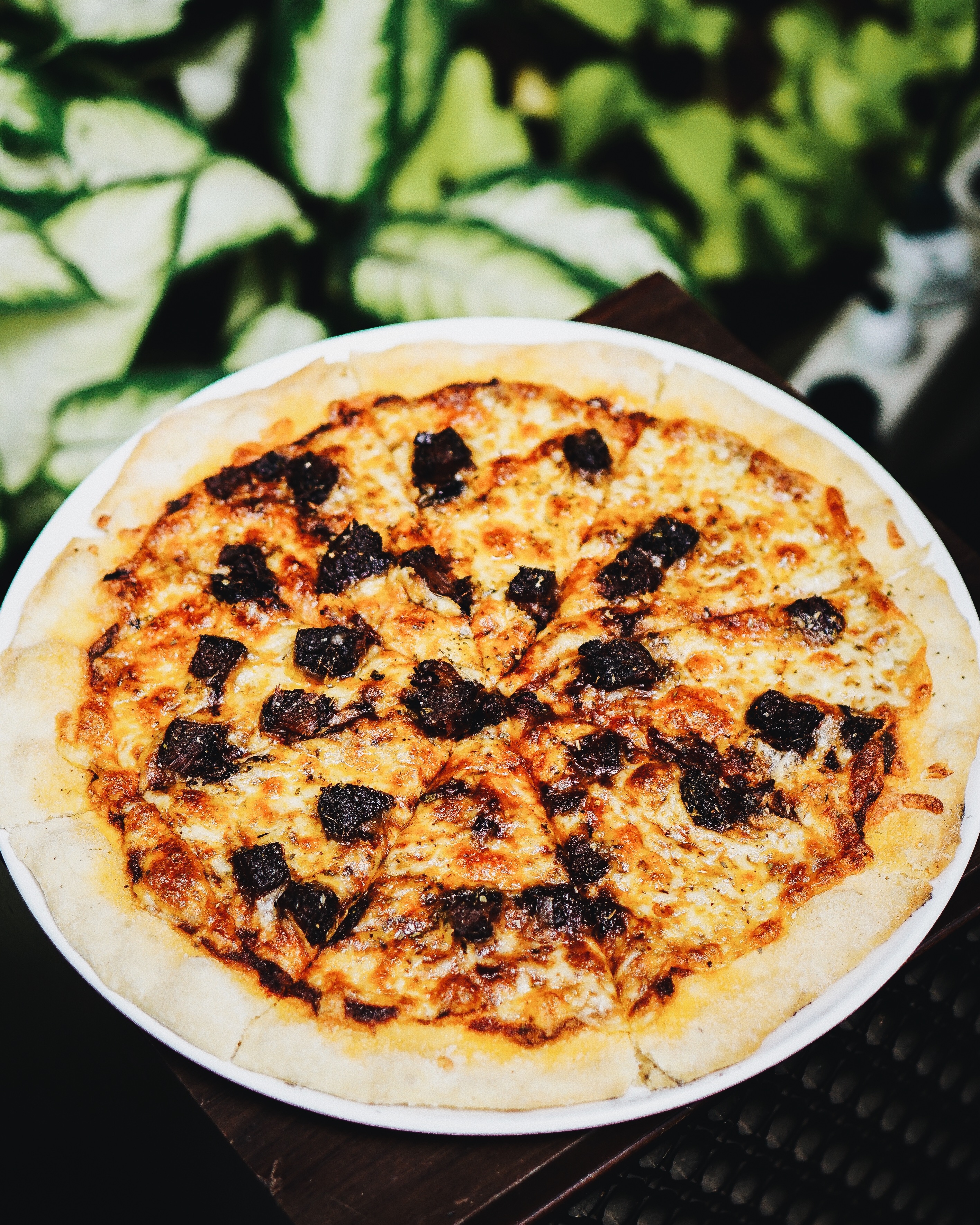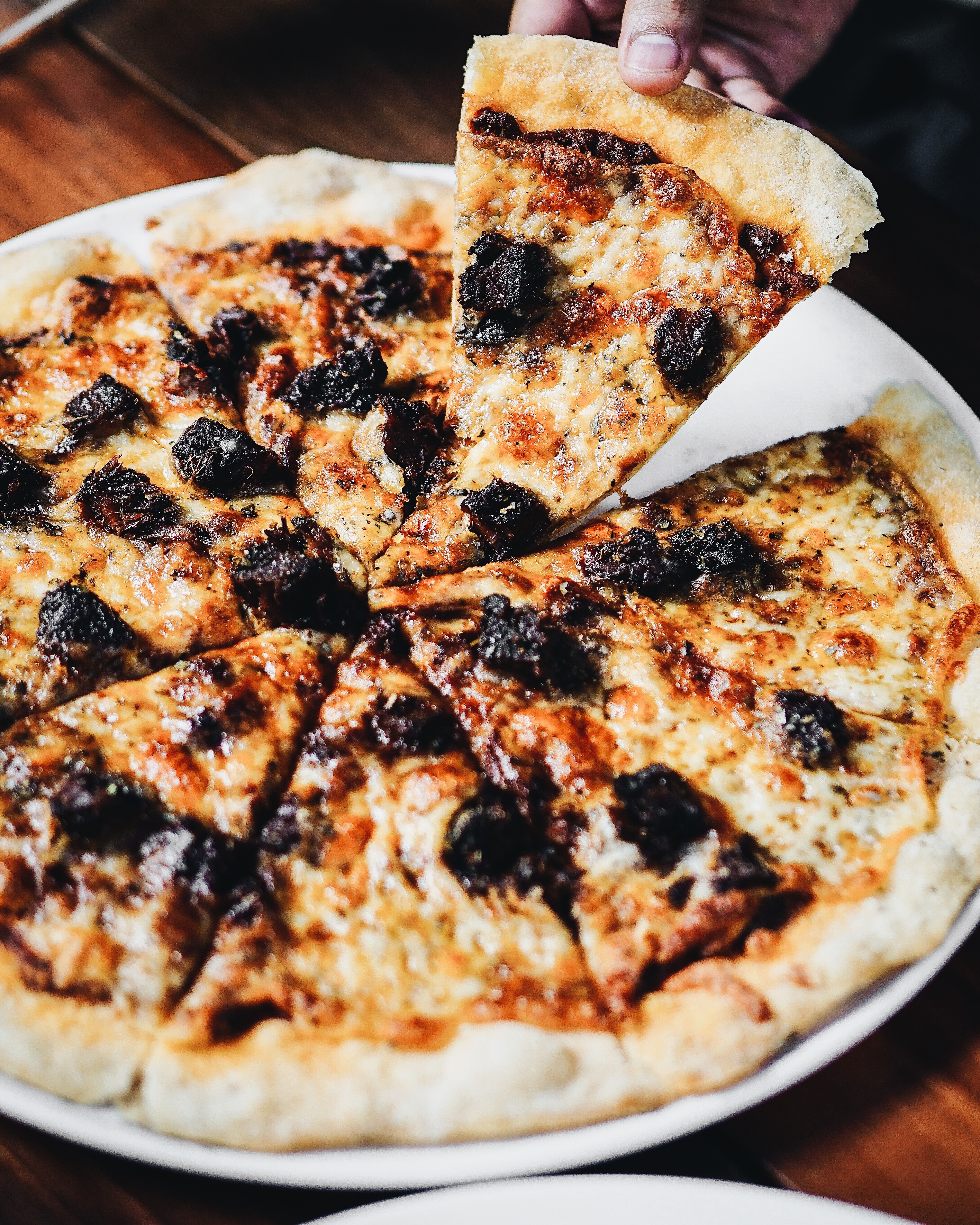 As a closure, the brunch experience was a great one, and to try most of the menu in one go is actually a great experience. The majority of the brunch selections was delicious and the drinks were gorgeous. Kudos to the guys behind the kitchen.
So, for your information, Patio's Weekend Brunch is available every Saturday and Sunday from 08.00 – 15.00 local time. Are you ready to plan your weekend now?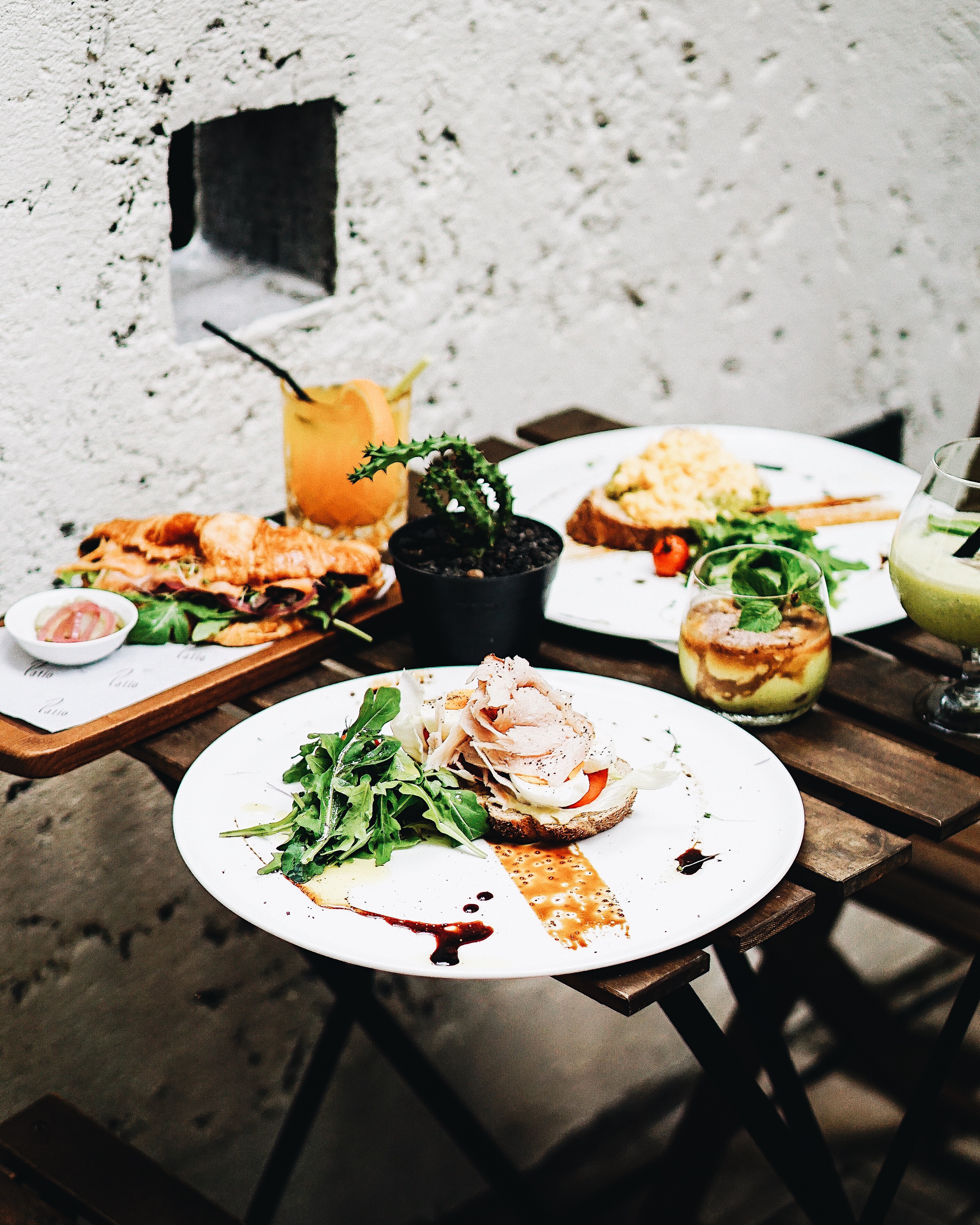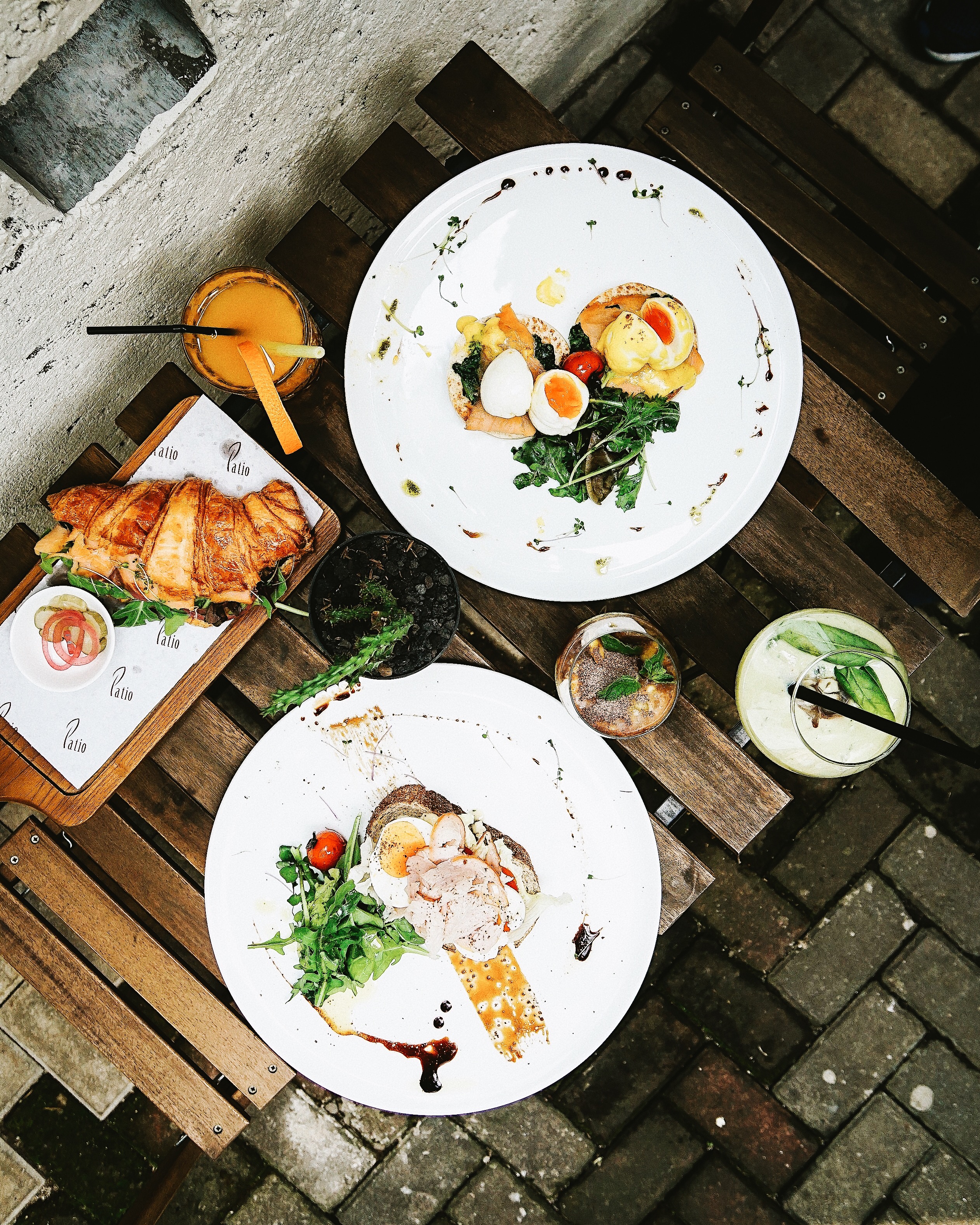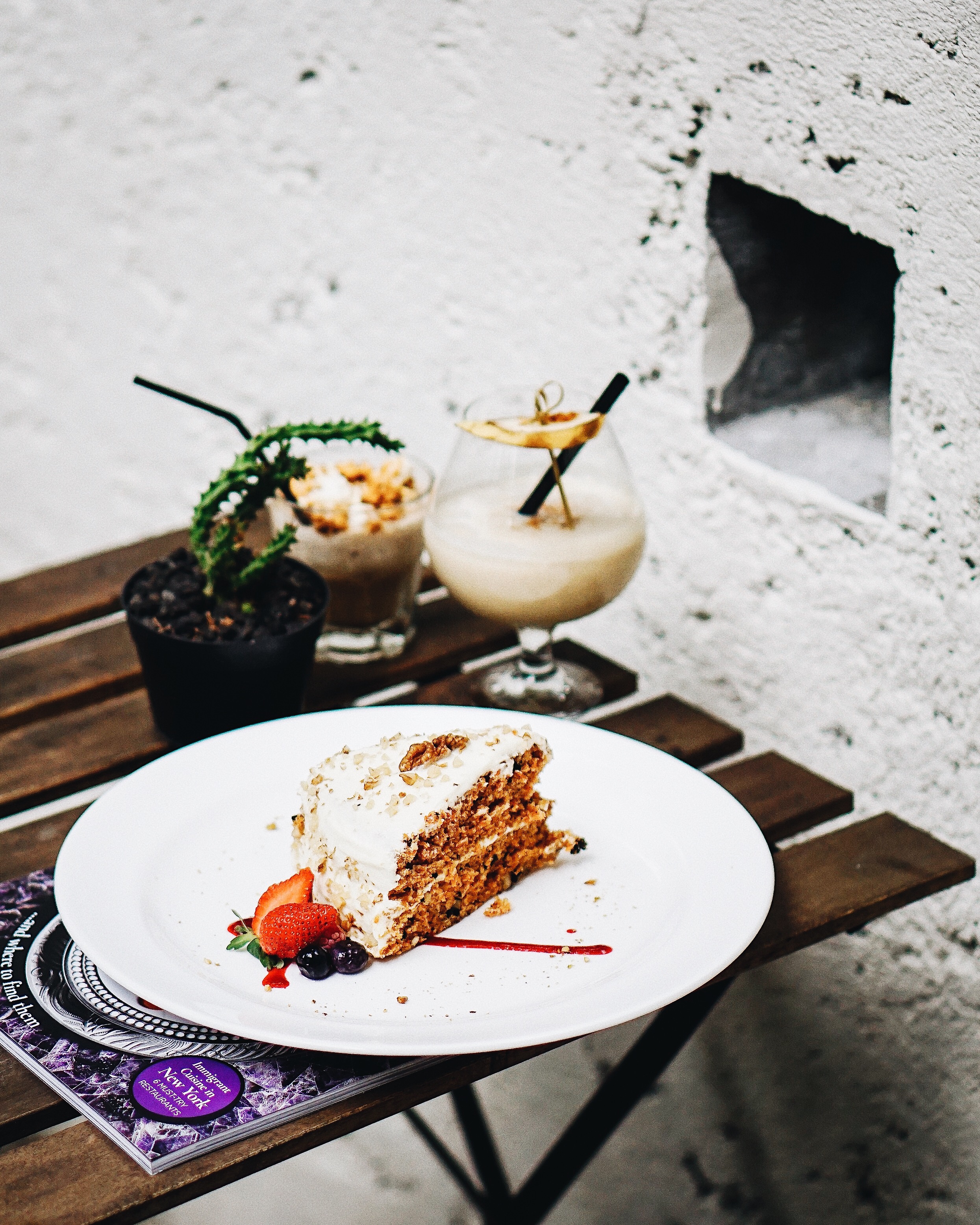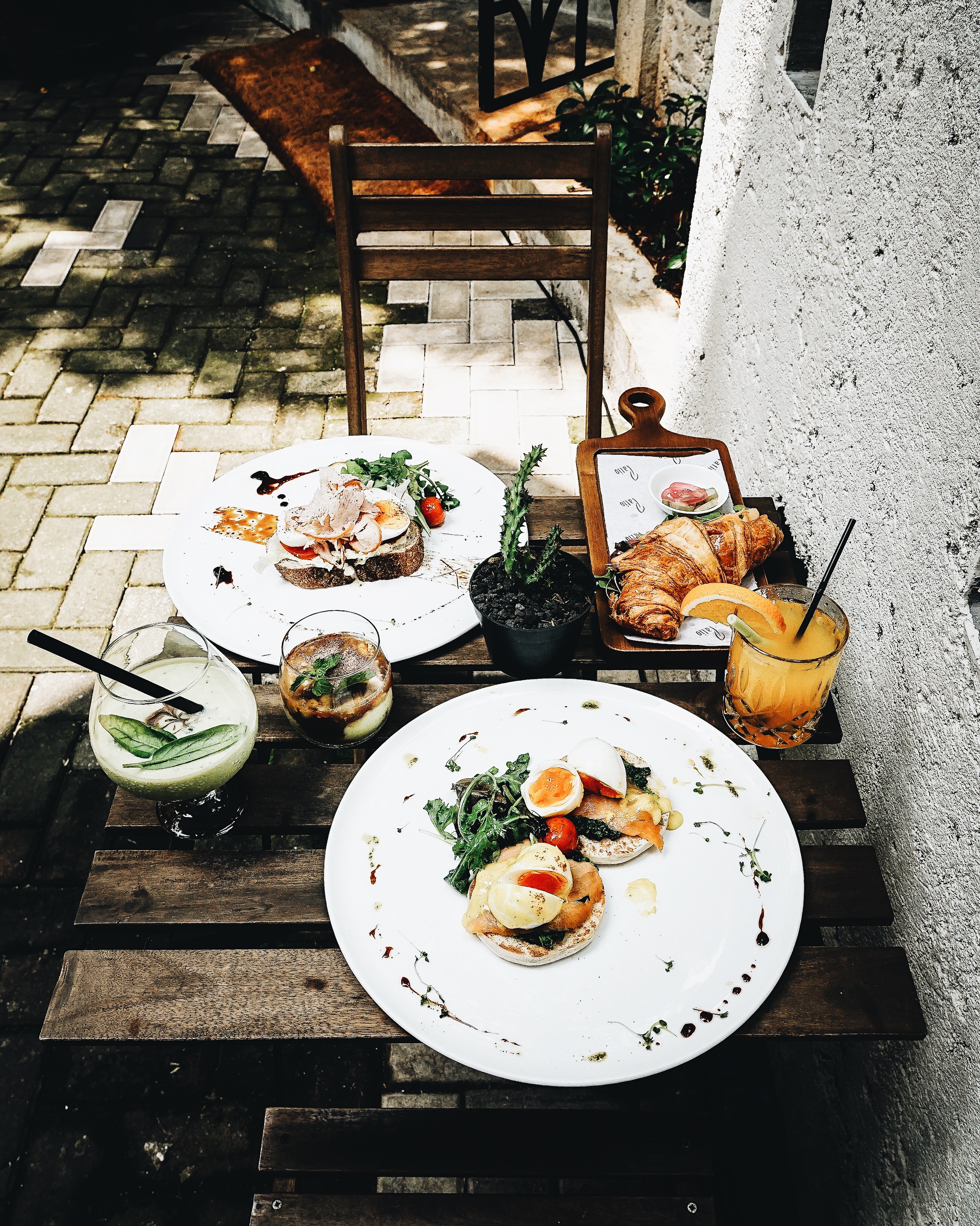 PATIO VENUE BY PLATARAN | JAKARTA
Jalan Wijaya XIII No. 45
Dharmawangsa, Jakarta Selatan 12160
Phone: +6221-7241362
Opening hours: 11 AM-10 PM
Weekend Brunch: 08 AM-03 PM
Instagram: @platarandining
Website: https://www.plataran.com/read-blog/patio-venue-jakarta