Just around a week ago, I visited a hidden gem in Kemang Village named FJ Grill.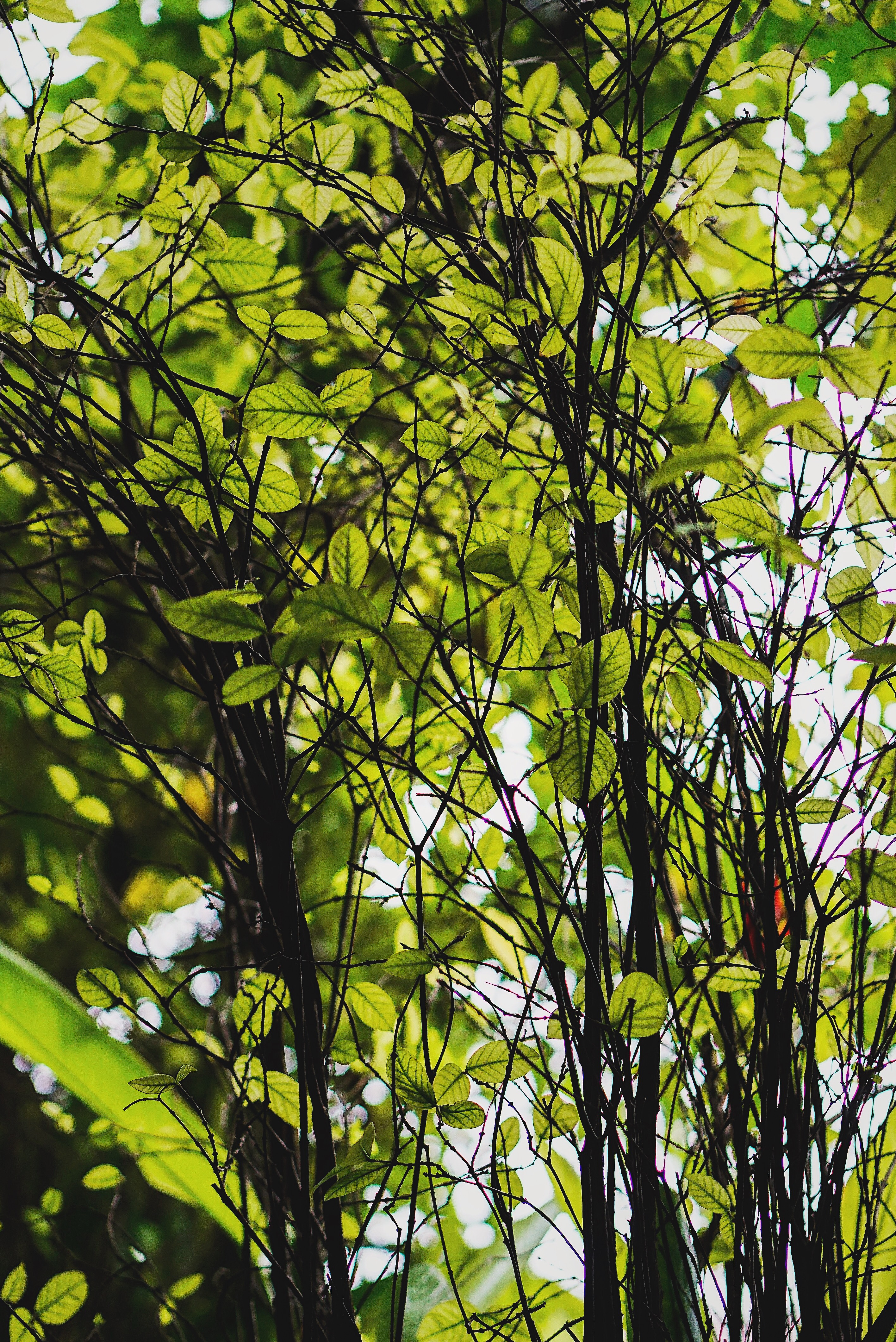 Why a hidden gem?
It's actually located not inside the building of Lippo Mall, but to be precise, it's located on the Ground Floor of the neighboring building, Empire Tower, away from the busy spot. So even tho' you're a frequent visitor of Lippo Kemang, there's a chance you haven't really known or seen this place.
To reach here, you can park your car in the usual Lippo Mall parking building, head inside and get to the ground floor. Walk out to the lobby near Matahari Department Store and head left. You will pass Cafe Lulu. Keep walking and you will find a separated building and it's Empire Tower. You will see FJ Grill easily when you get there. It's a corner that screams comfort, and the outdoor terrace is a shady beau with green and leafy hanging plants to create a sense of protection to the sunlight.
FJ Grill itself is a restaurant that specializes in bringing you an experience with their International cuisine with a hint of Mediterranean twist! When you see the menu, there's a feeling of adventure to what the foods can offer, from Spicy Crusted Brie Salmon, Cuban Roast Chicken, Brazilian Chicken Steak to Asian cuisine such as Gyu Tan Don and Oxtail Soup (Sop Buntut)! Here's a sneak peek.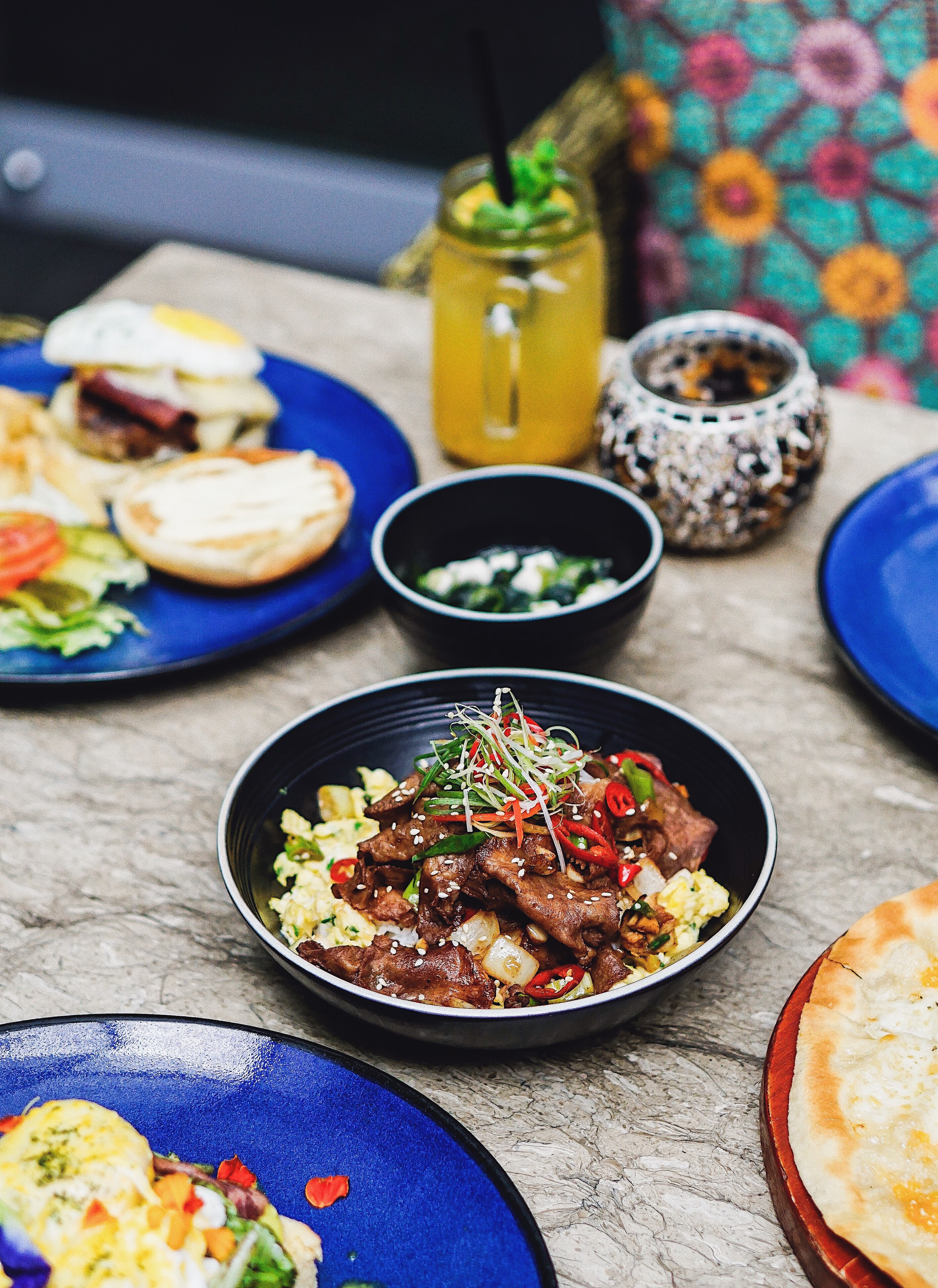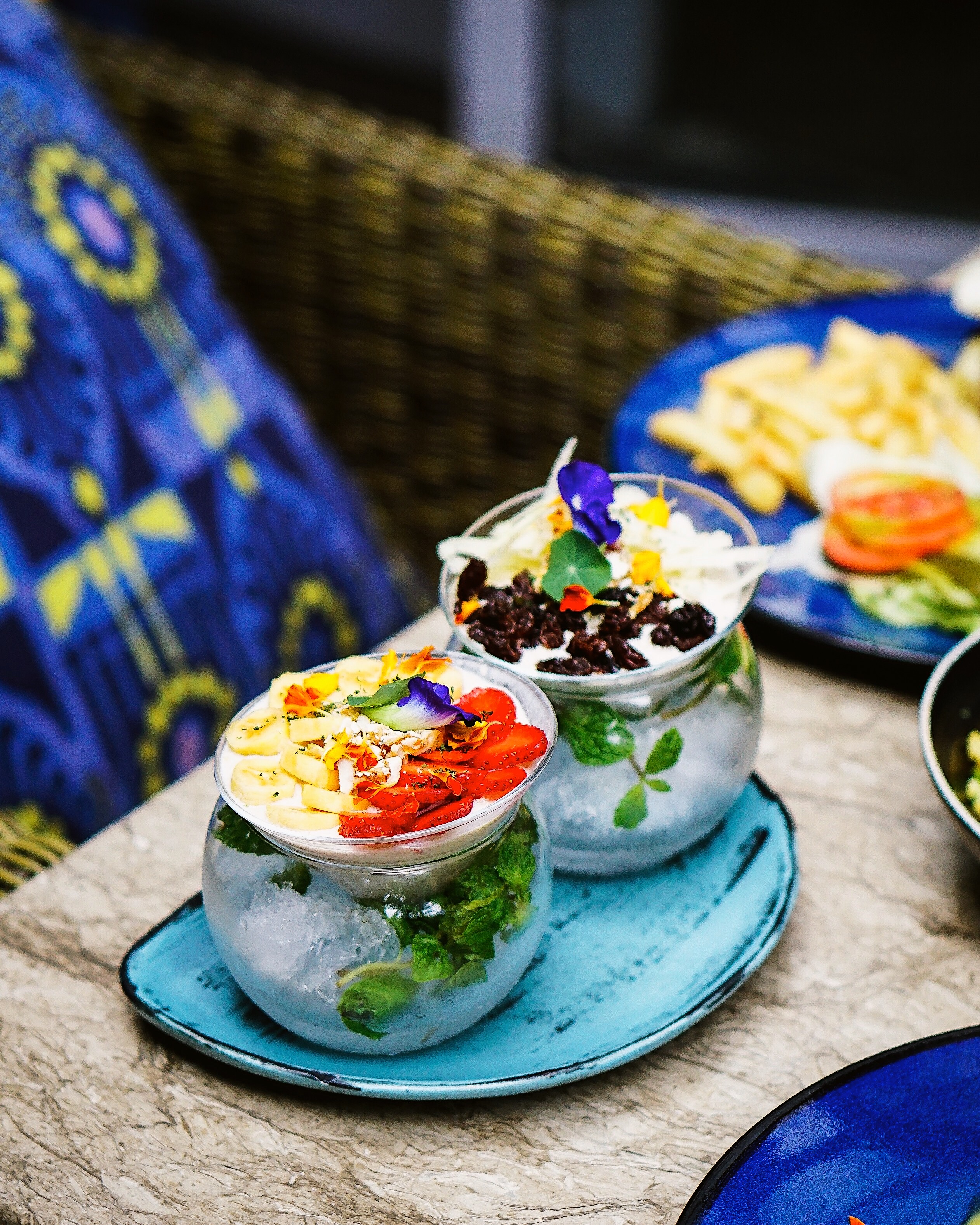 My visit is to cover their newest brunch menu. With an increasing trend of brunch in Jakarta, it's a good decision to welcome brunch to cater the needs of many patrons.
Let's check it out!
# Bircher Muesli (IDR 85k)
Beautiful yet healthy breakfast/brunch bowls with oats, banana, strawberry, raisins and nut.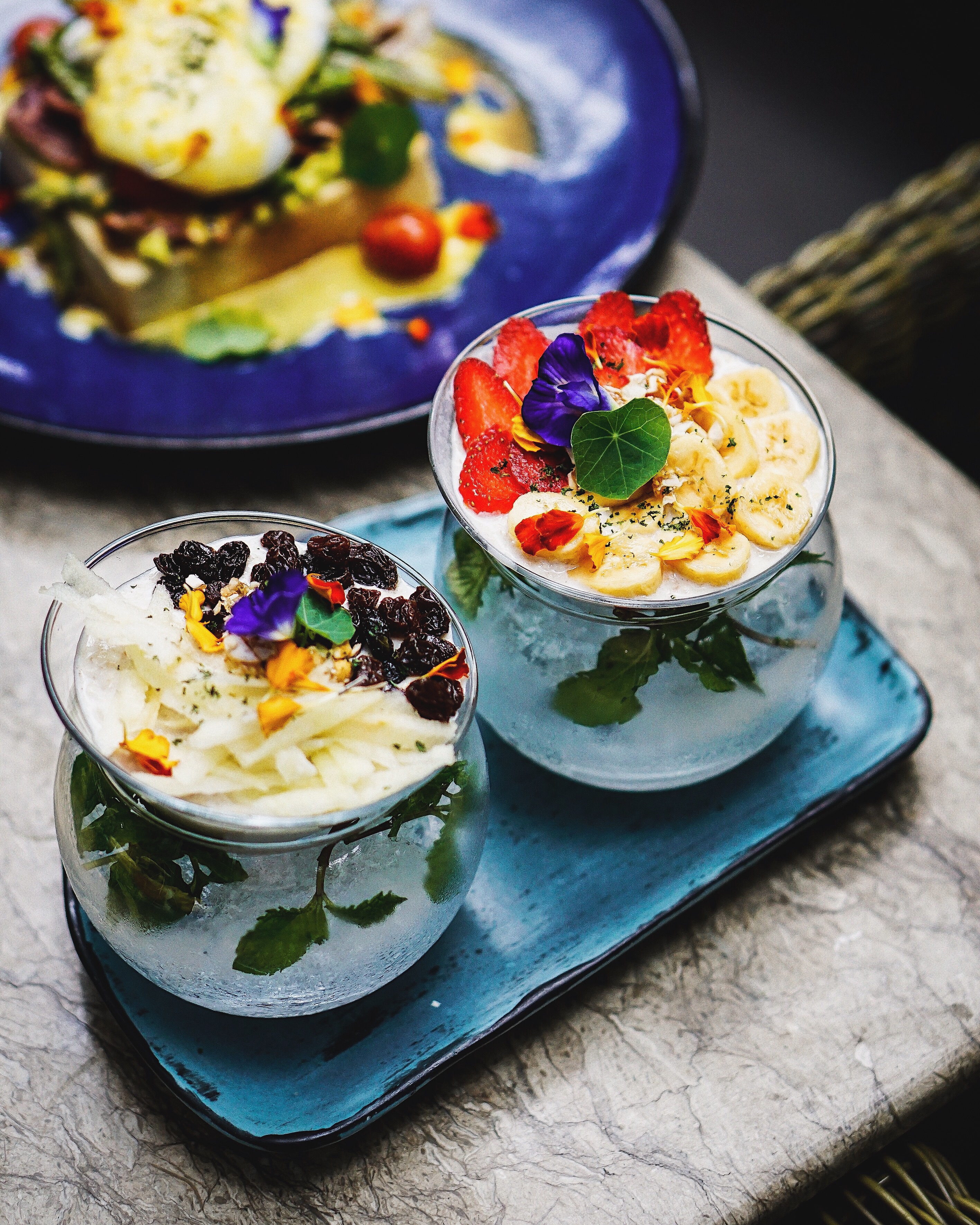 # FJ Brioche Toast (IDR 115k)
Almost like an Egg Benedict, this signature brunch is combining Brioche Bread, Smashed Avocado, Poached Egg, Red Cheddar Sauce, Green Salad, Honey Balsamic Dressing, Beef Bacon and Roasted Cherry Tomato.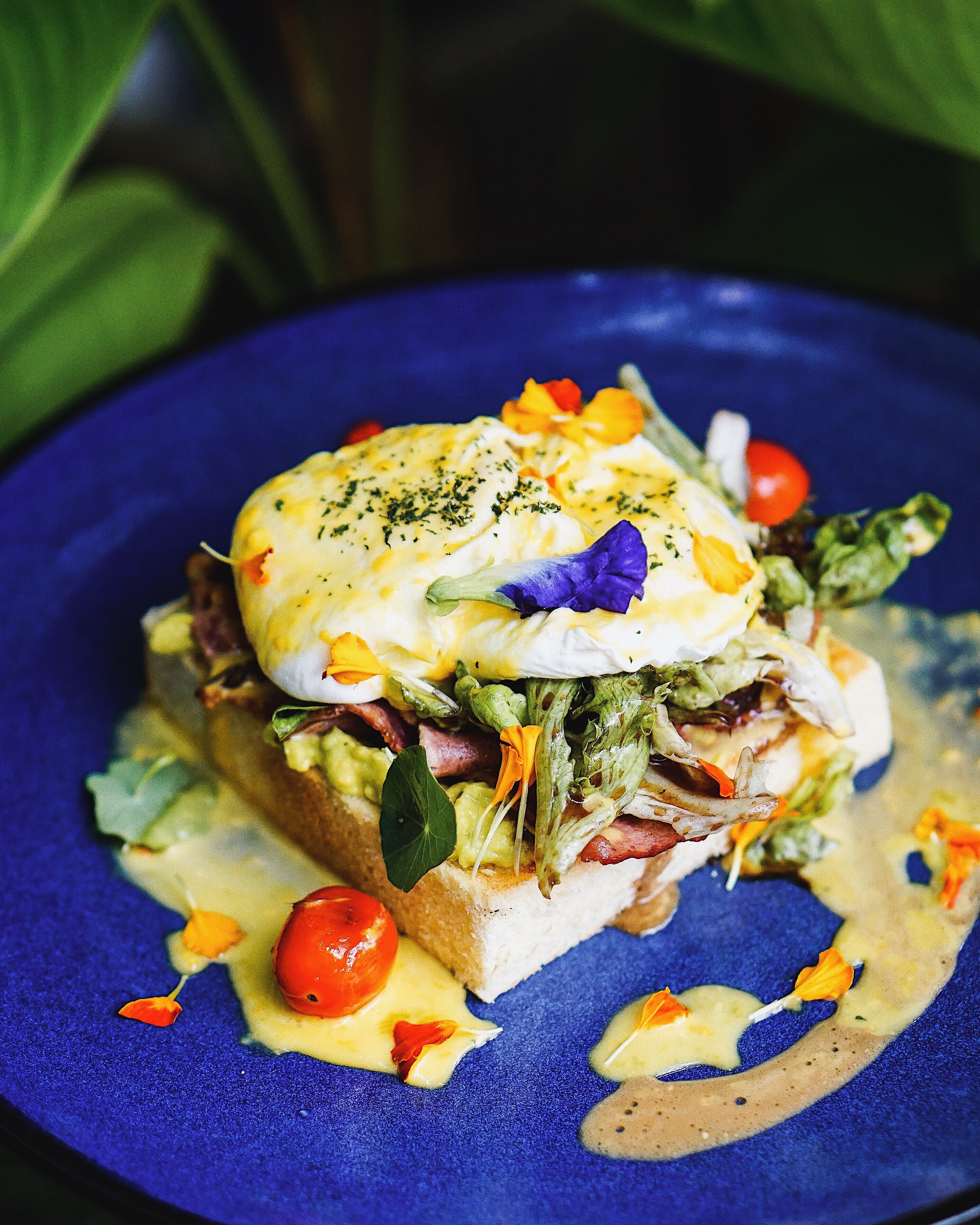 # Veal Burger (IDR 150k)
The Veal Burger is consisted of Bun, Beef Bacon, Fried Egg, Veal Patty, Mayo Mustard, Sauteed Mushroom and French Fries.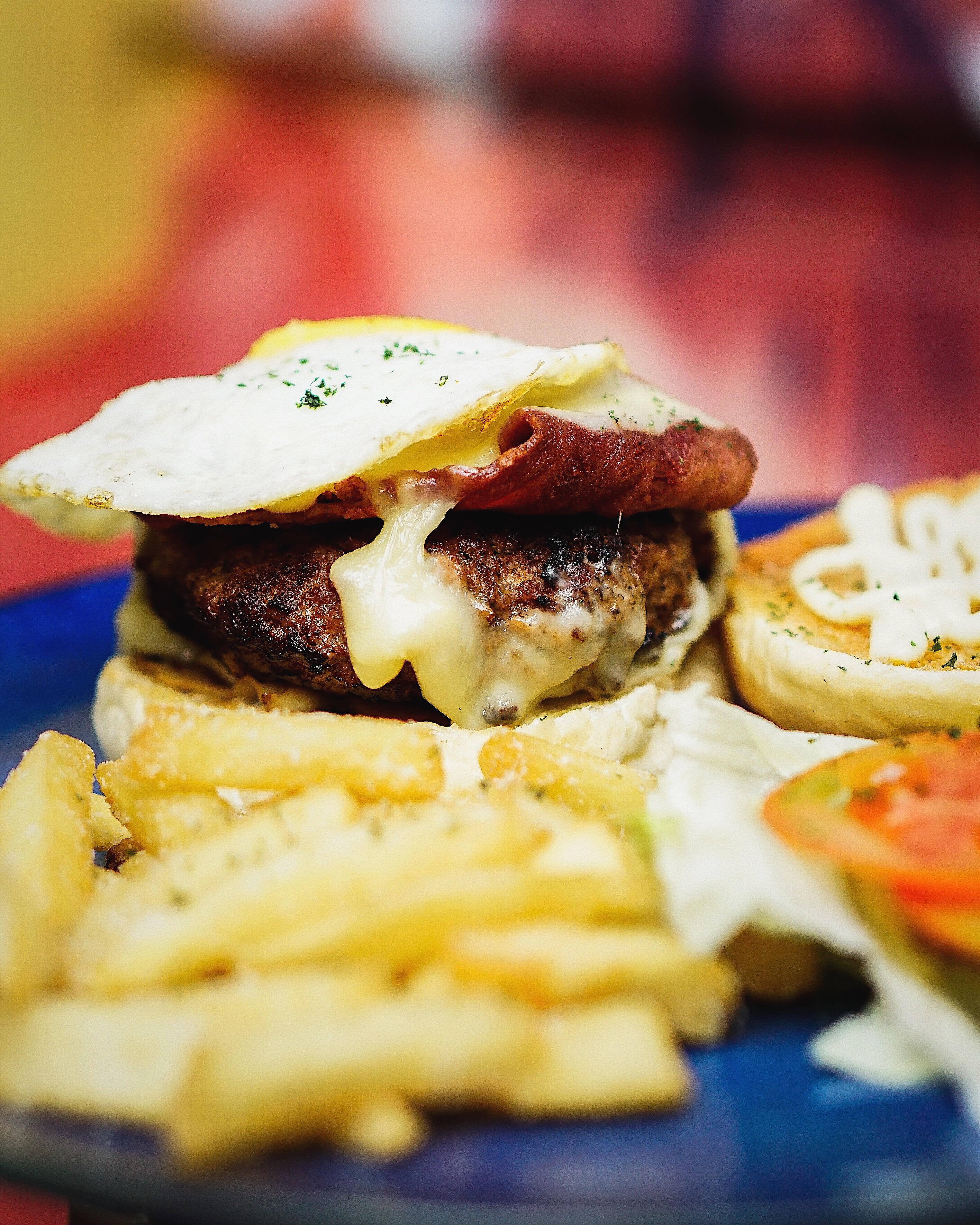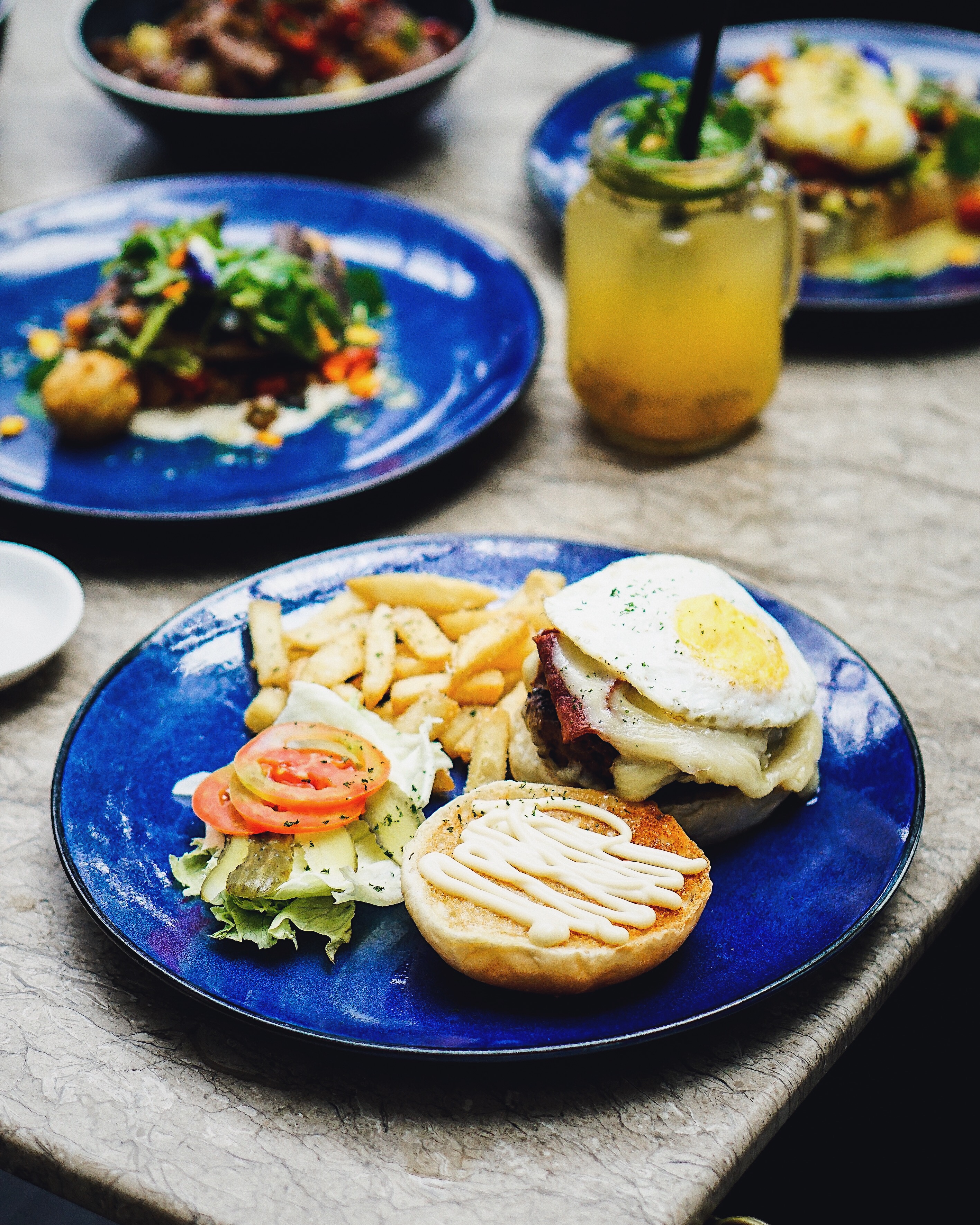 # Four Cheese Pizza (IDR 140k)
A classic Italian pizza, topped with Mozzarella, Parmesan, Feta and Gorgonzola Cheese. Perfect for cheese lovers.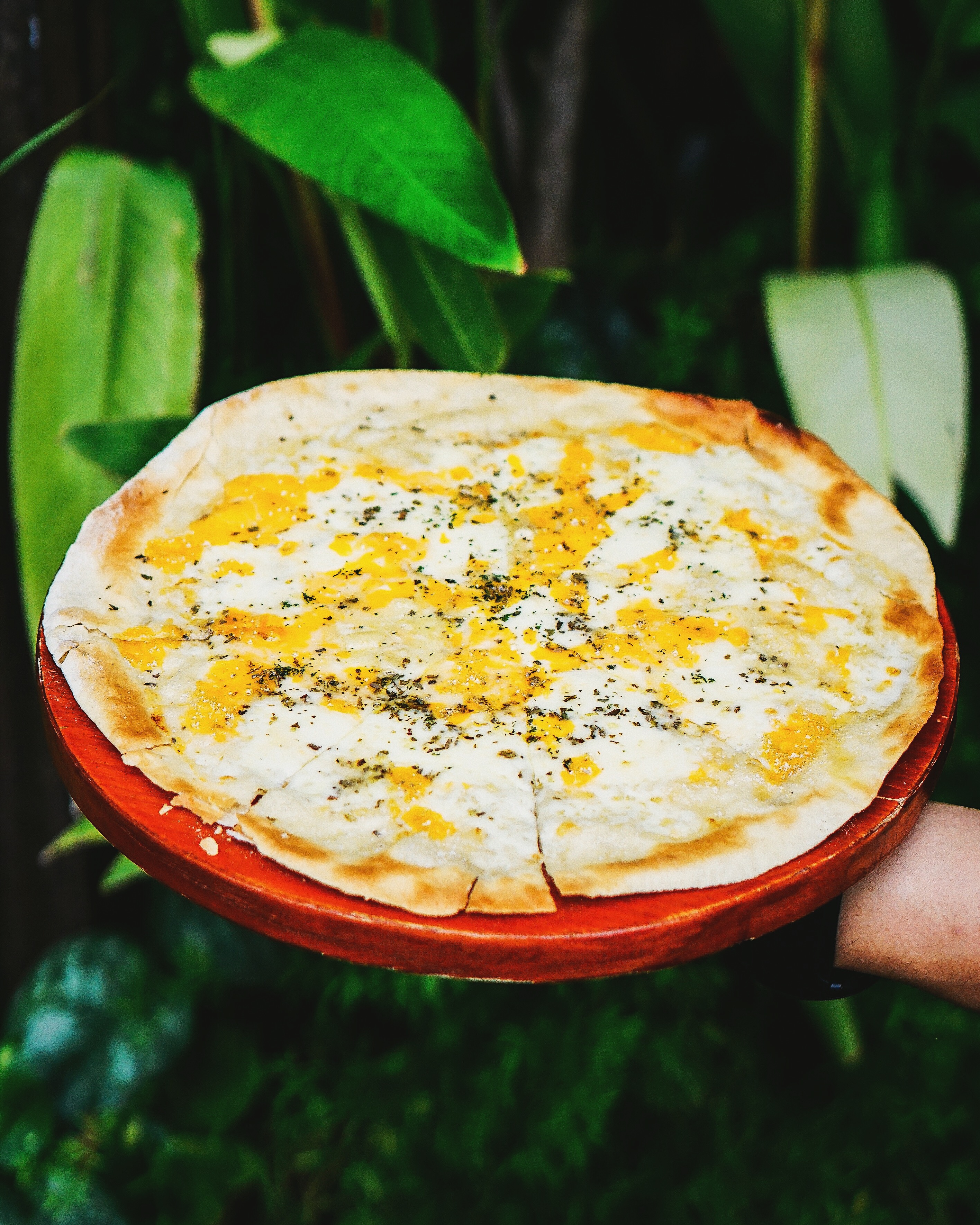 # Pan Seared Barramundi (IDR 165k)
Freshly served, a pan seared Barramundi with a bed of greens and fried mashed potatoes.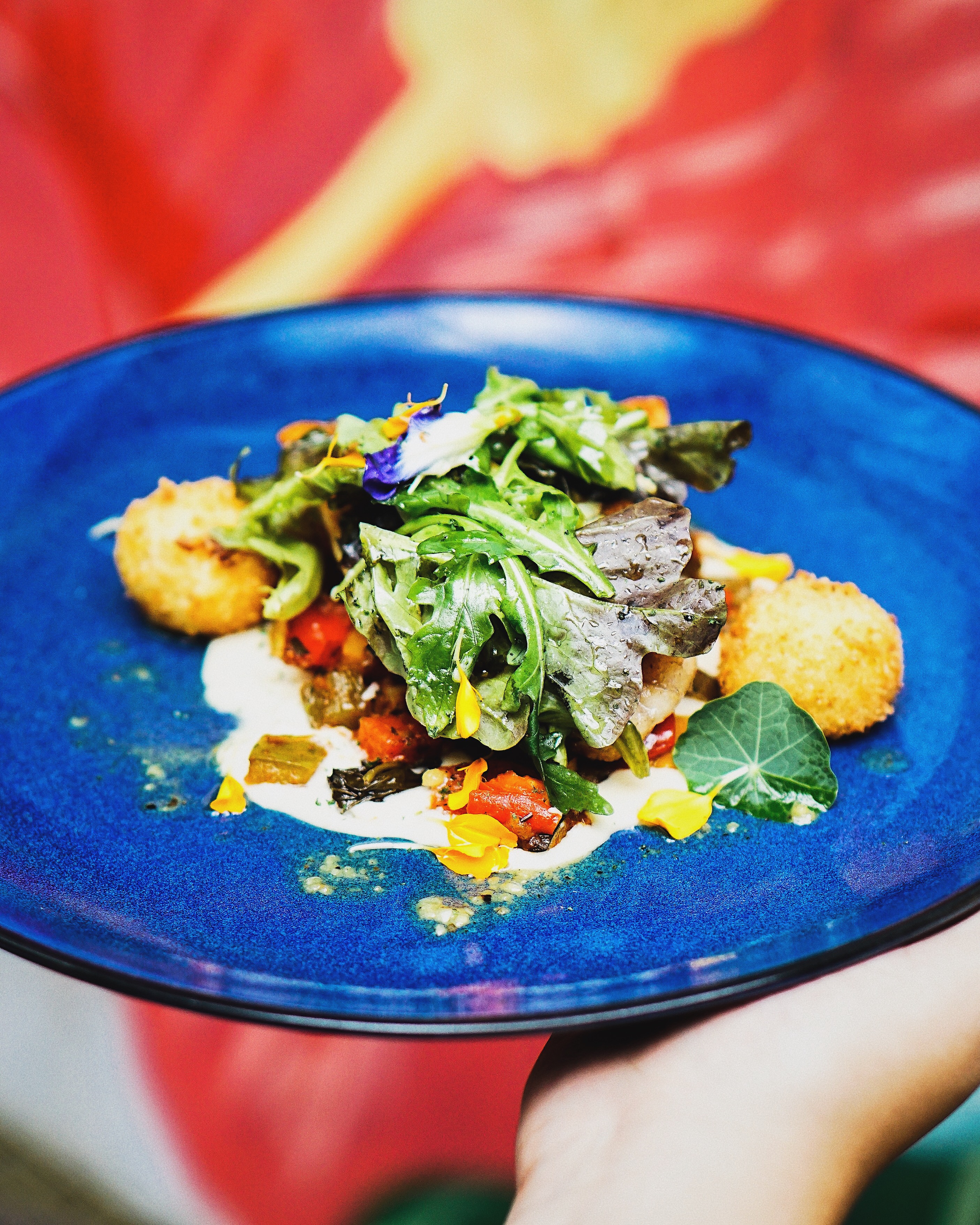 # Gyu Tan Don (IDR 125 k)
A heartwarming of Gyu Tan, Scrambled Egg and Miso Soup. It even smelled super good when it was served.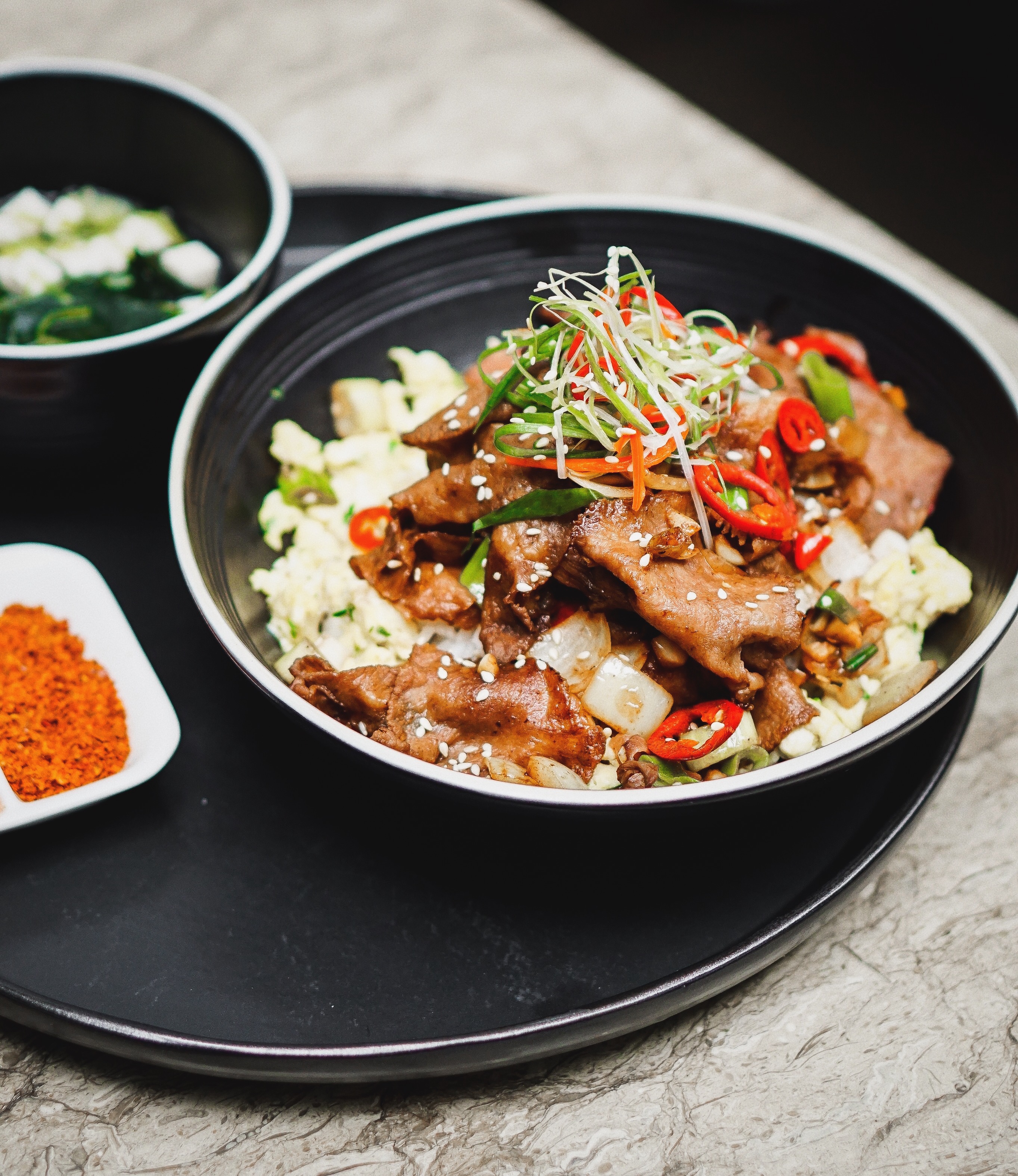 # Colenak (IDR 65k)
Beautiful and modernized colenak which is basically grilled Fermented Cassava, Vanilla Ice Cream served with Caramelized Coconut.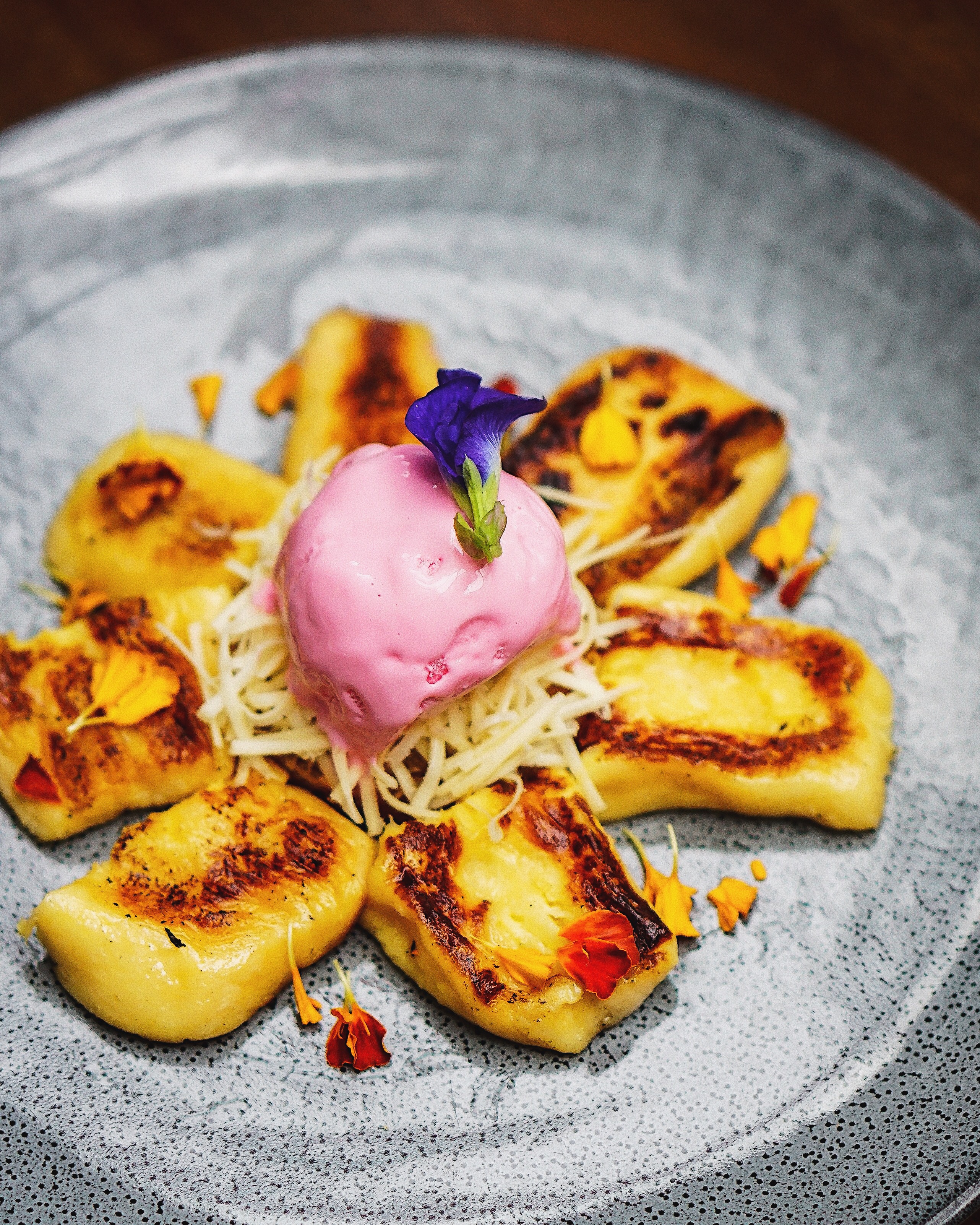 # Churros (IDR 60k)
Easily a crowd pleasure much especially with its Nutella Chocolate sauce.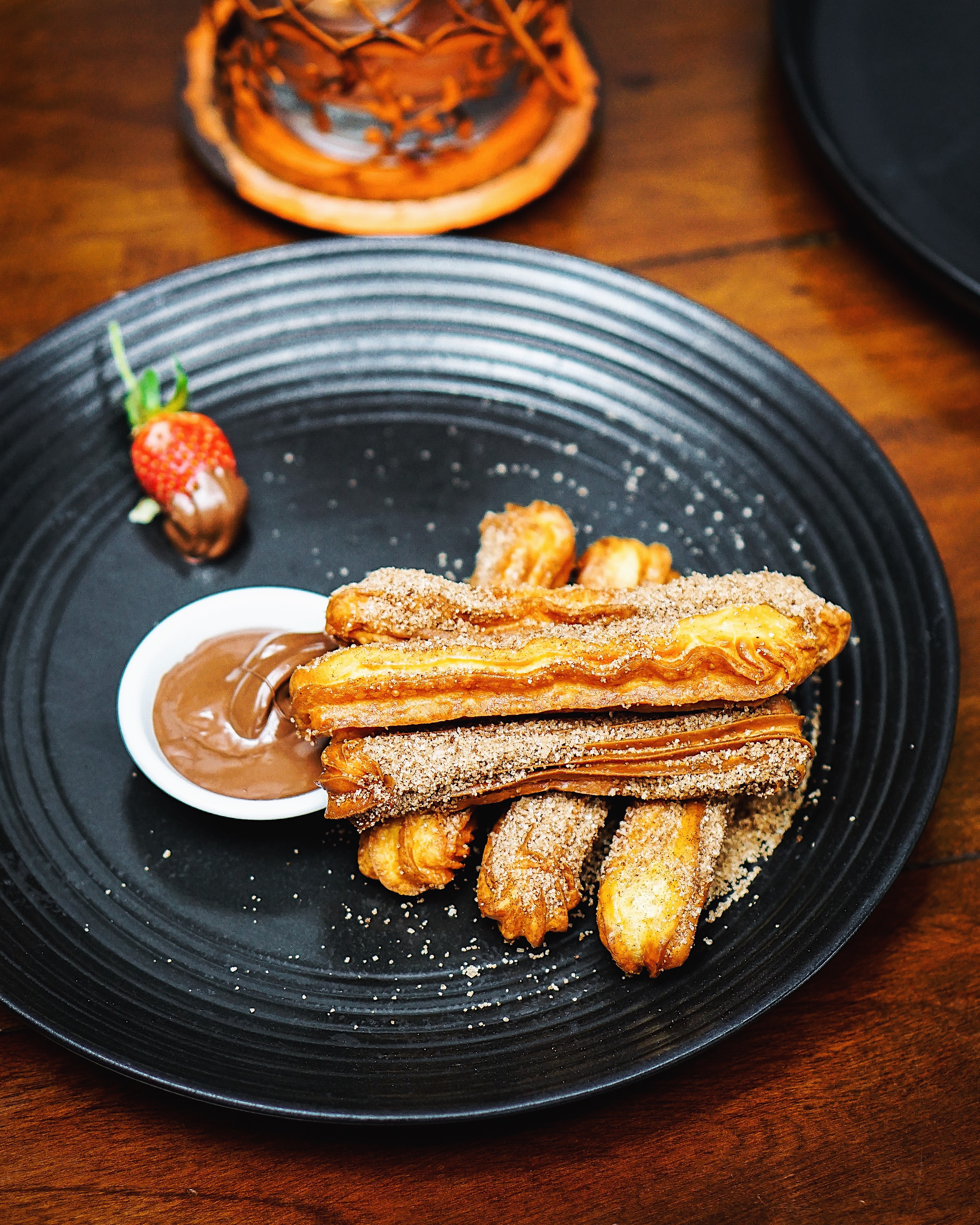 # Pisang Goreng (IDR 52k)
A signature here and I understand why, it is an old fashioned fried banana, but with butterscotch sauce and cheddar cheese!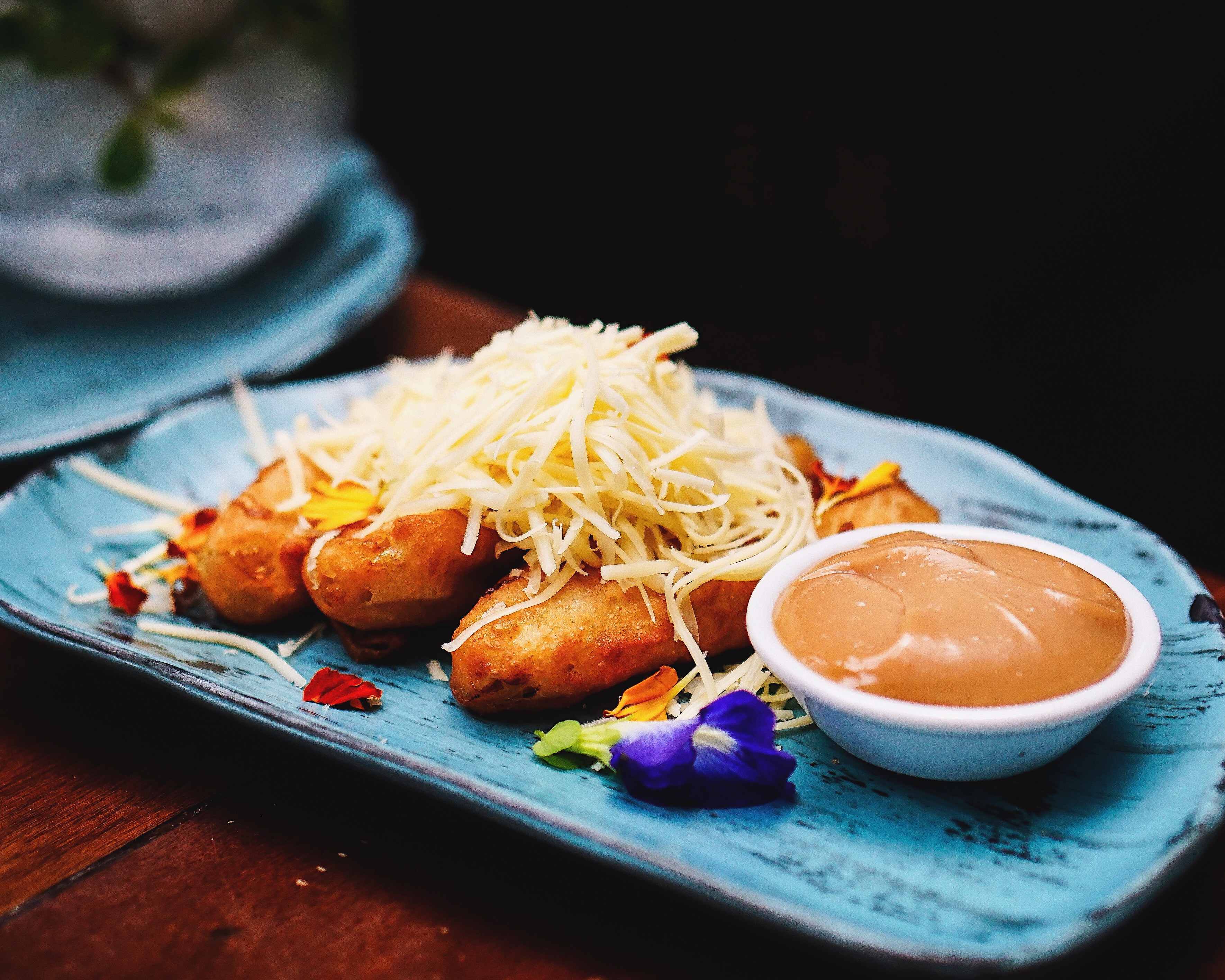 # Es Kelapa Jeruk (IDR 53k)
Thirst-quencher for the tropical weather. It's a fresh concoction with young coconut, orange juice and basil seeds.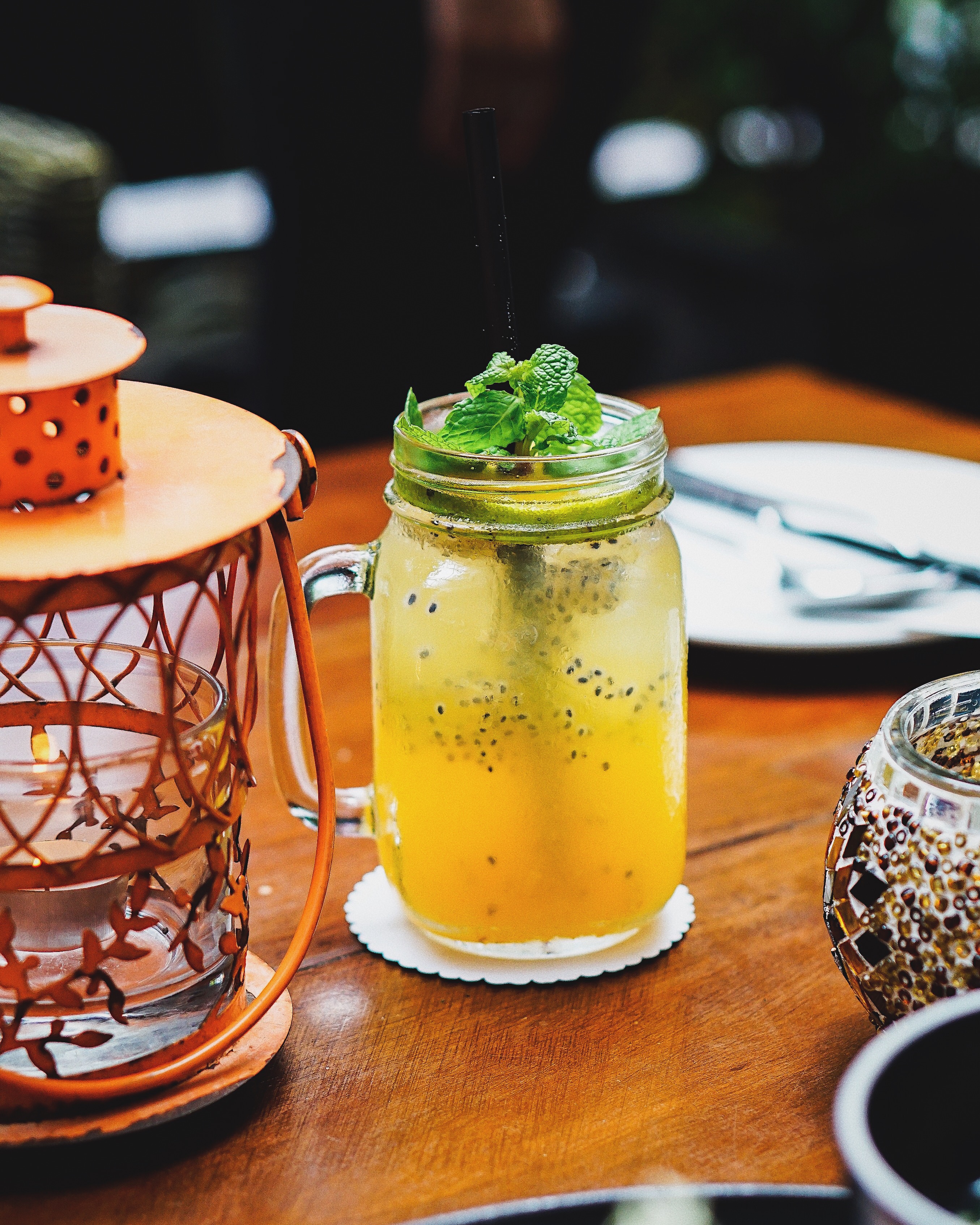 Oh, COCKTAIL.
Peach Begonia Cocktail (the prettiest trio of all!), Lychee Vodka Martini and Sangria!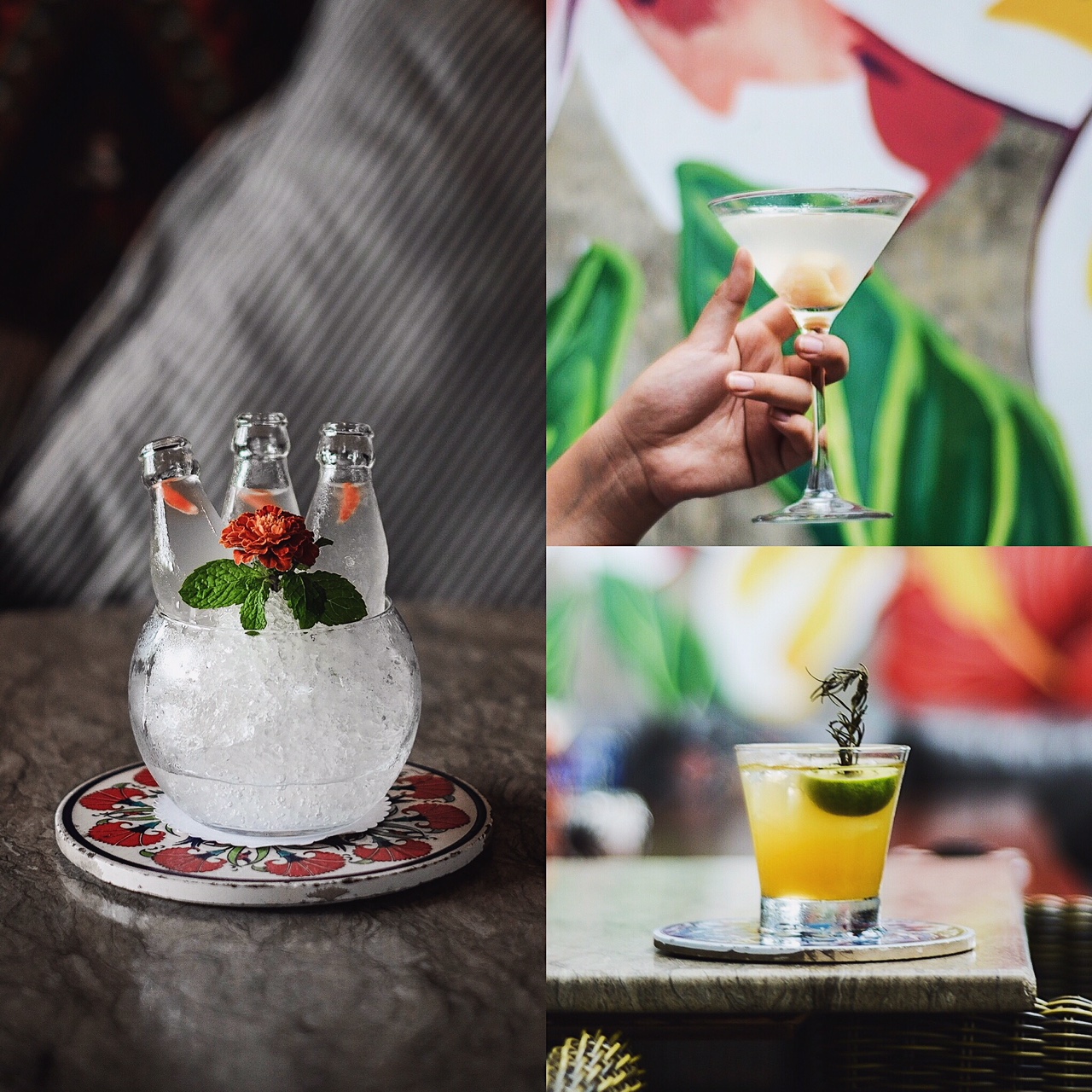 They're said to have one of the nicest cocktails and I can't tell you about it because I can't even drink alcohol. So, I will leave you the pictures and have you imagined about the taste of their beautiful cocktails.
IMPORTANT NOTES:
THEY ARE HAVING PROMOTION BUY 1 GET 1 FREE (IDR 90K FOR 2 GLASSES!). HOW WONDERFUL!
And Affogato!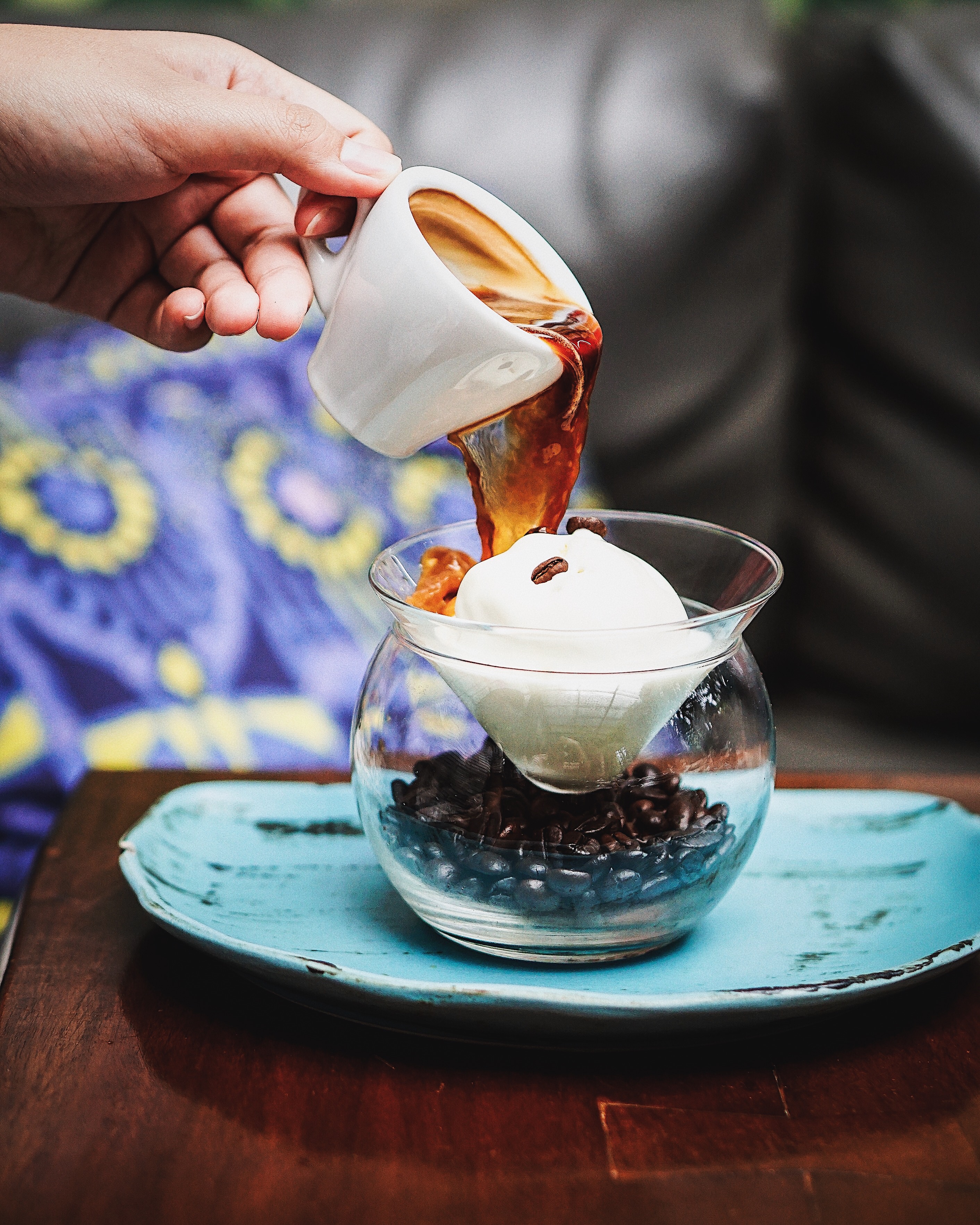 And last, this beautiful Pandan Cake.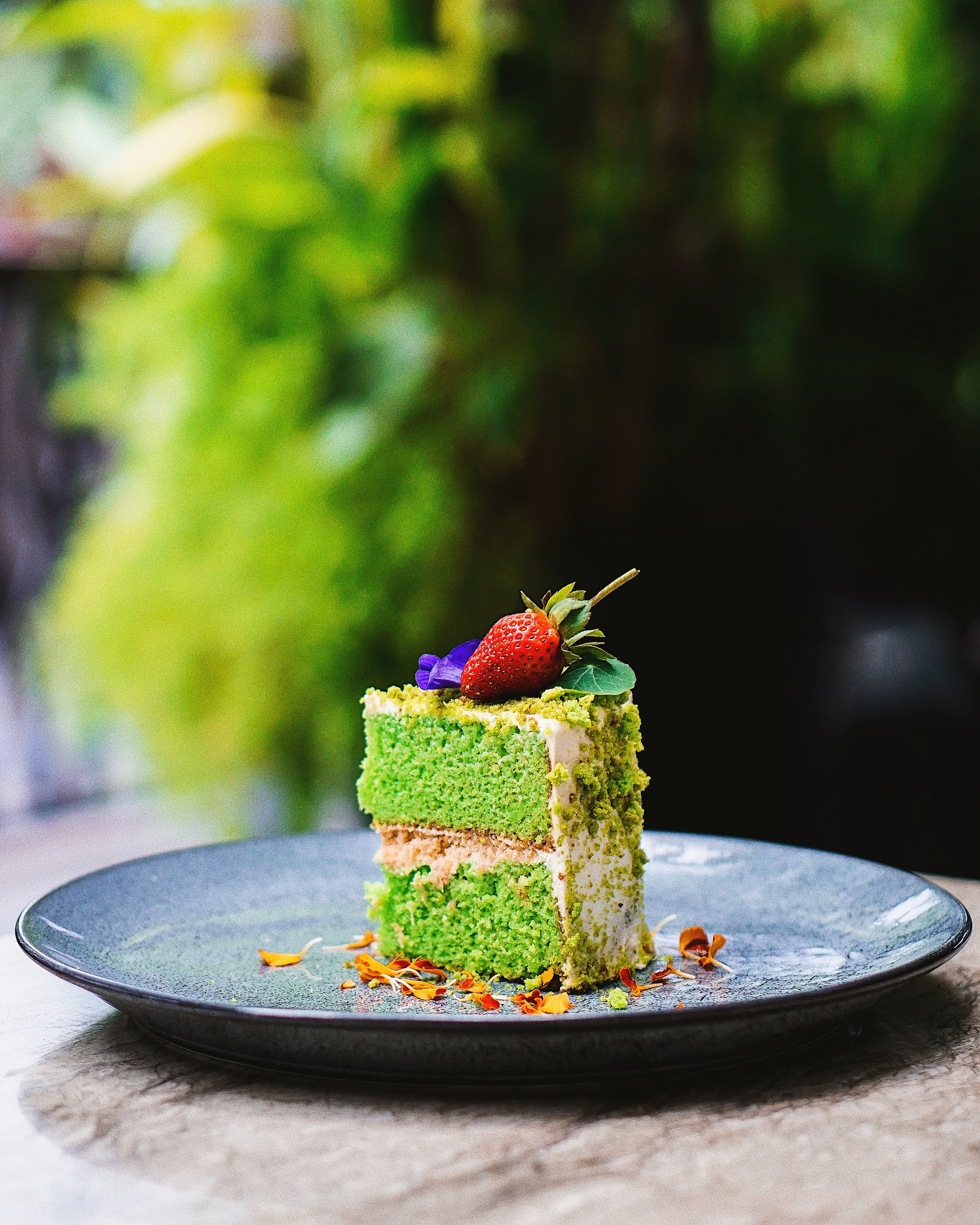 Just by the look of these all, I'm quite sure that you are curious about it already! They're great with their brunch menu and cocktails!
Soooo, be ready this weekend (or better yet, tomorrow!), visit FJ Grill with your friends or fam!
Oh, make sure you have a great OOTD with their beautiful colorful mural on the wall at the outdoor seating area.

FJ GRILL | JAKARTA
Empire Tower Ground Floor, Kemang Village
Jl. Pangeran Antasari No.36 Kemang, Jakarta 12150
Phone: +6221-29056716
Instagram: @fj.grill
Website: http://www.fjl-group.id/