Just about last week, I was having an extraordinary experience at another Plataran establishment, Plataran Menteng with its colonial vibes.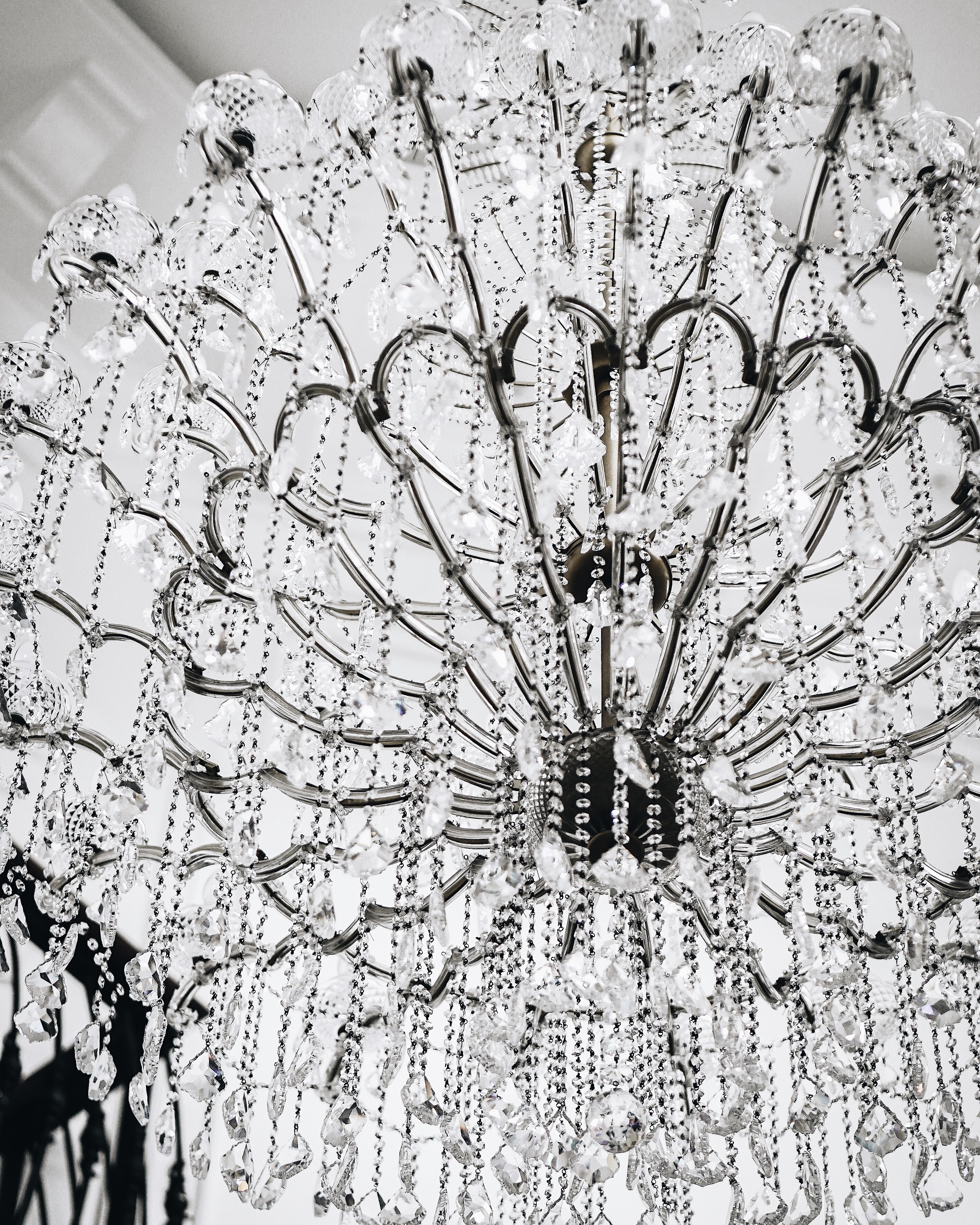 After a visit to Plataran Dharmawangsa a while ago with its mind-calming experience, this time Plataran Menteng turned the table around and offered a different feeling, mainly because of their big grand Dutch colonial house and beautiful vintage European decor. I remember that I had a mix feeling about this place, seeing how grande it.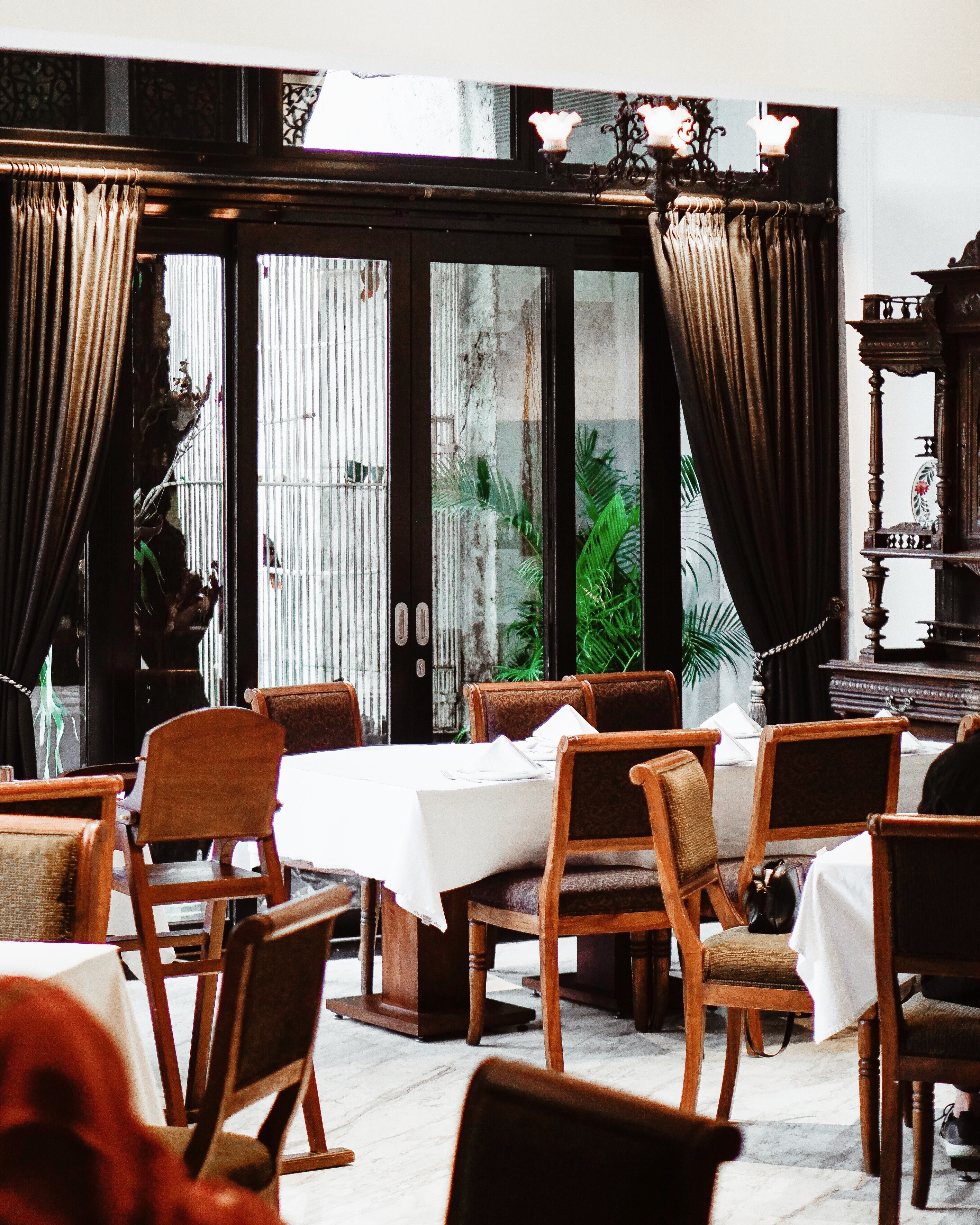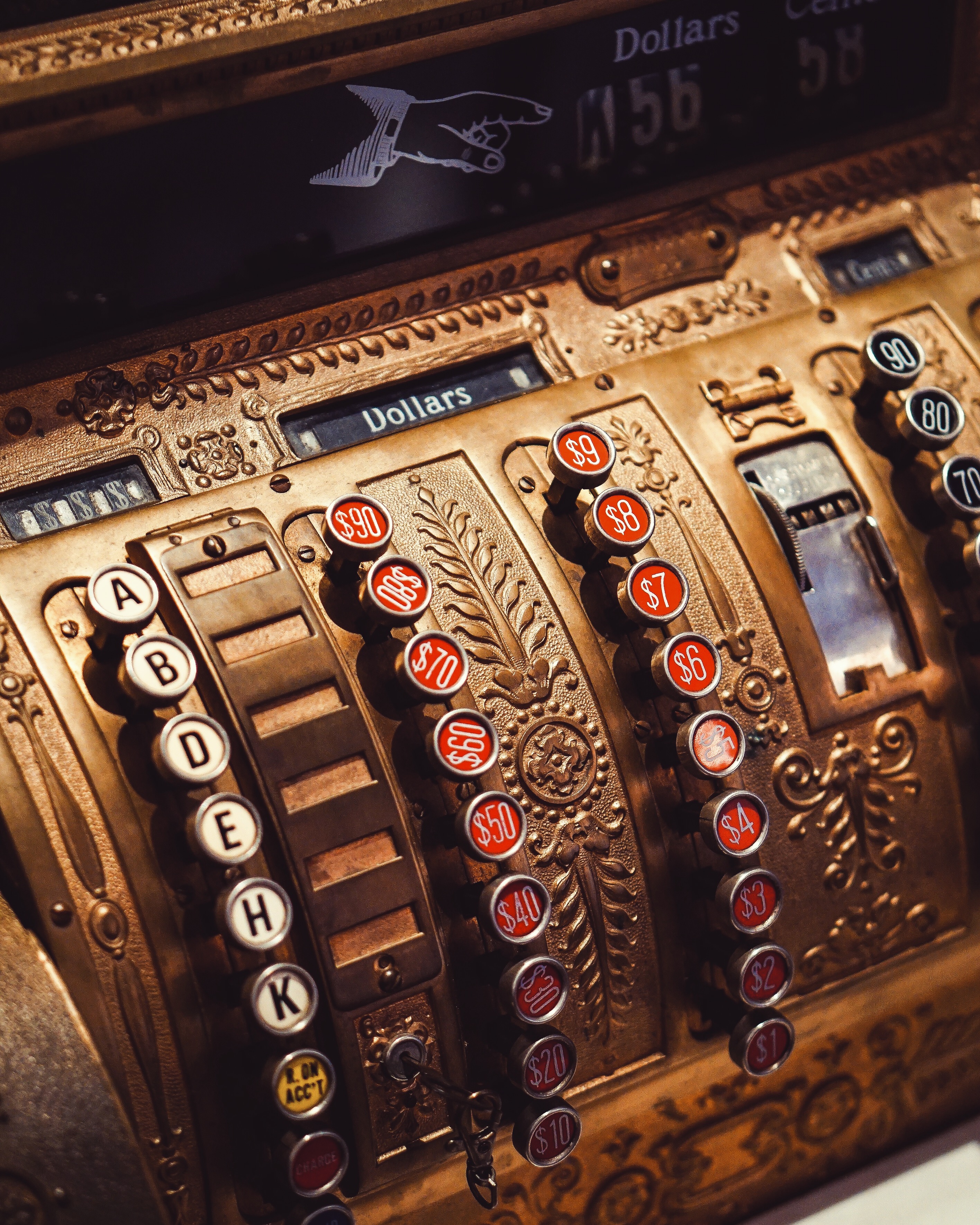 Representing colonial residence of a noble family who lived in Jakarta, this establishment is consisted of 3 beautifully-designed floors (and a rooftop bar for guests to unwind). From their lobby, Beranda (waiting lounge) with huge chandelier, dining area to exquisite private rooms, everything was carefully arranged. There is a central area with a piano and huge tree that allows day light to come in, most likely a favorite space where people would love to take a selfie or #ootd shots.
And also, every Sunday afternoon, guests can enjoy live music and also 'jajanan pasar' in the central area. There's also a candy making station and guests can see the process and enjoy the traditional candy too. It's such a nostalgic feeling seeing this station.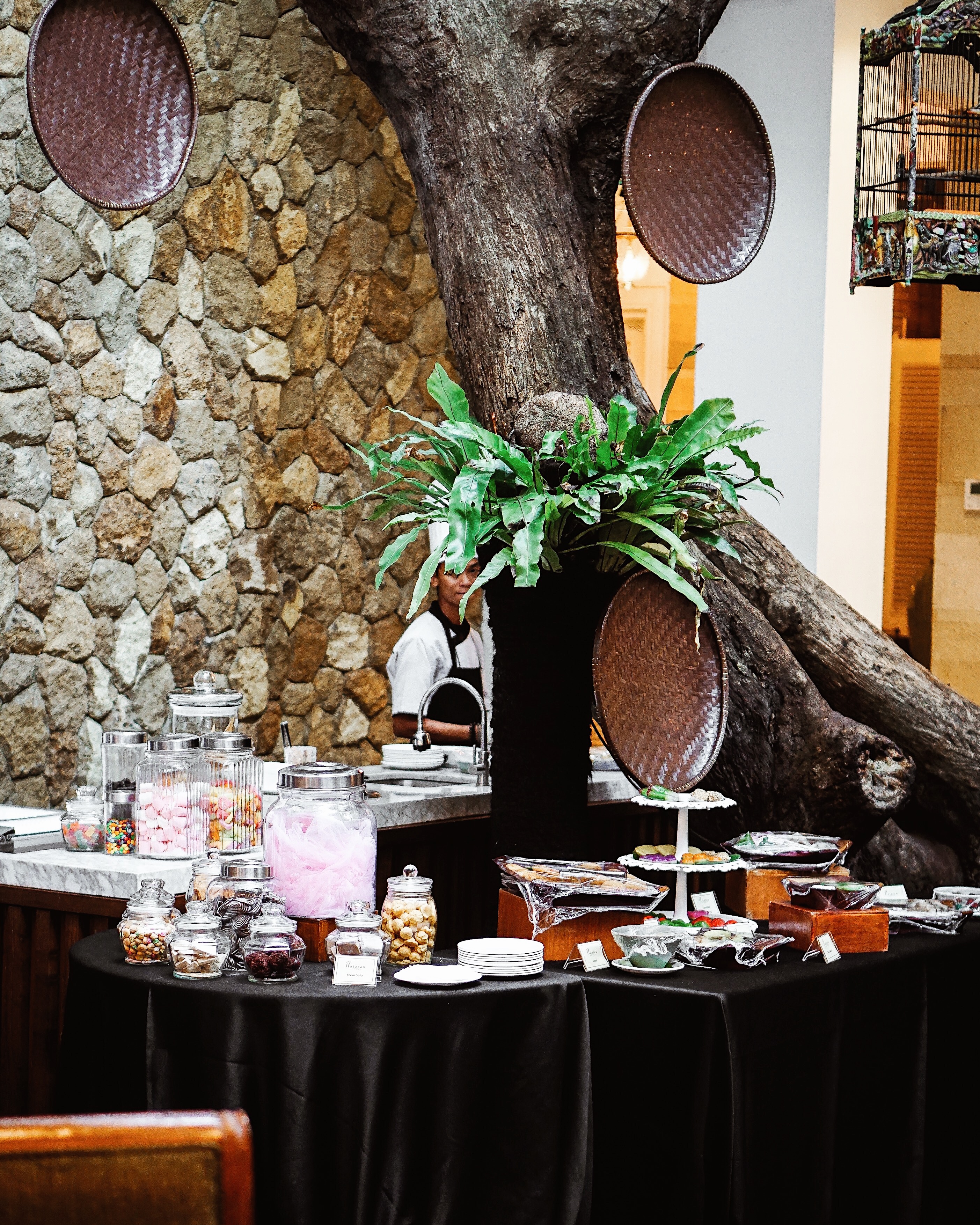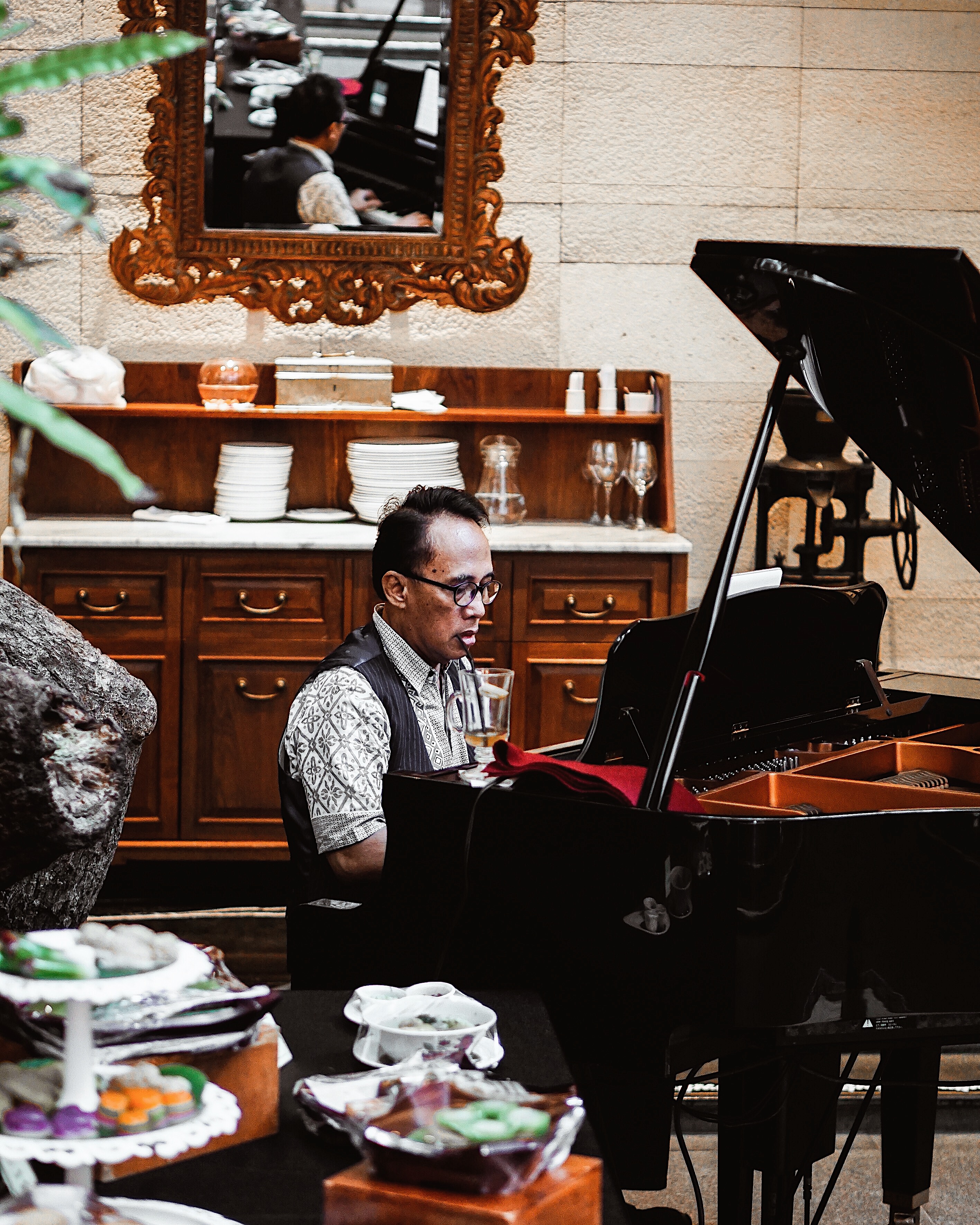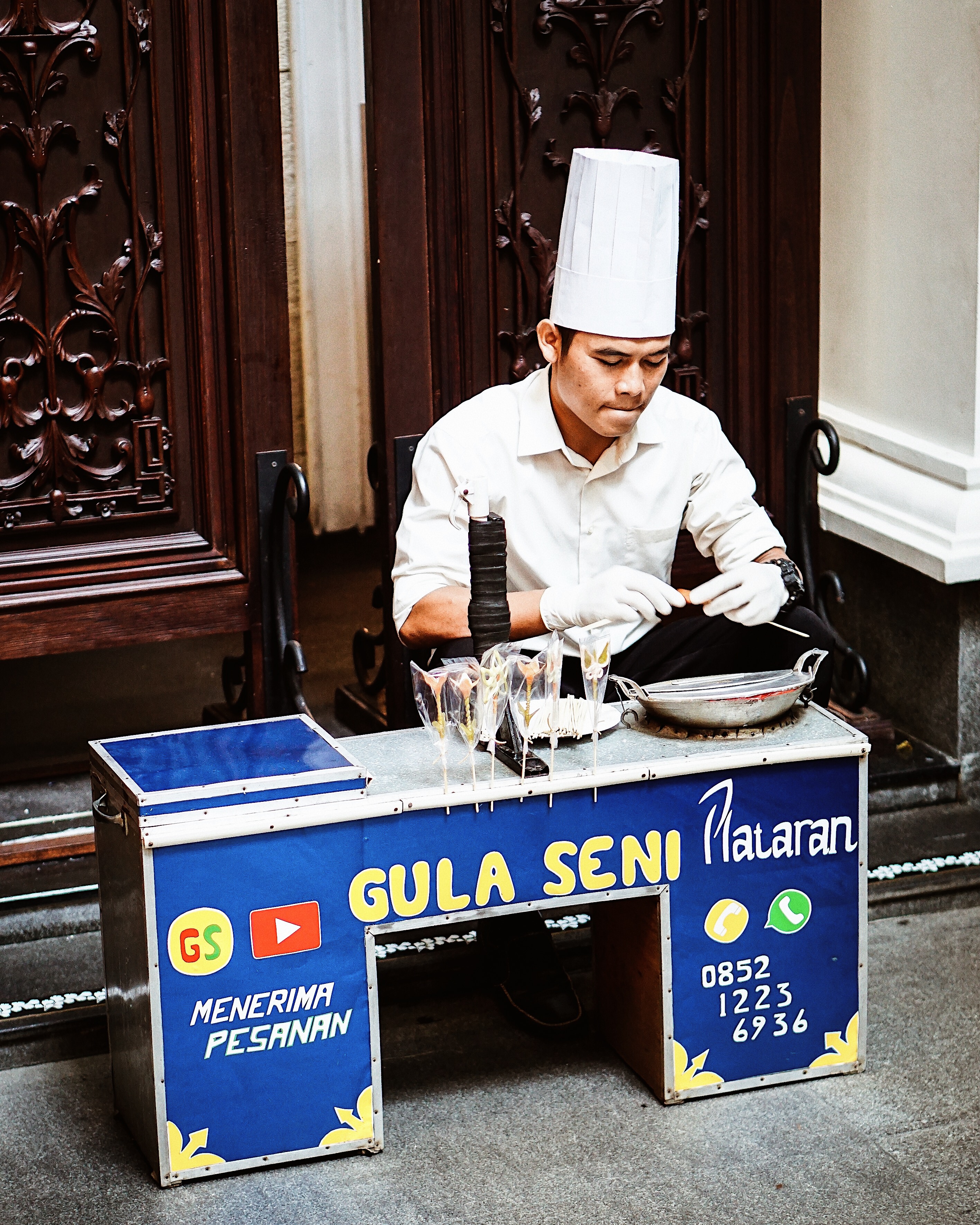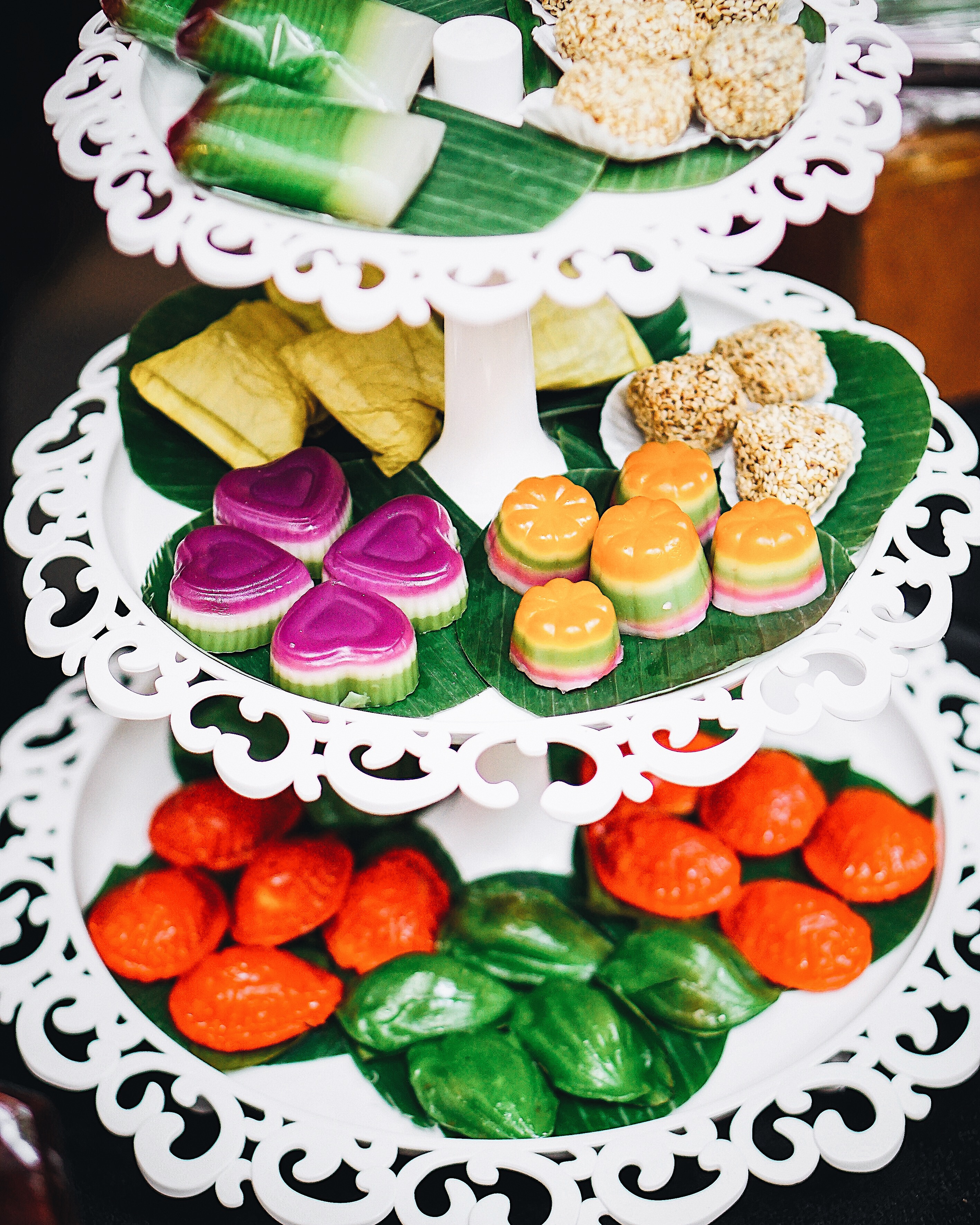 Second floor is also a surprise, with slightly different feeling. The main dining area is more about creating an atmosphere of a home, with big couch, cozy corners and more decor with very Indonesian carved wood art for the decor. In the same floor, there are also the private rooms here with an even more traditional feeling, with traditional decors showcasing kebaya on the walls. The rooms are called Kebaya 1, 2 and 3. But the best room for me is their special room, Kawung, with gorgeous ceiling-high windows overlooking the roads with green plants and beautiful flowers framing the view. What a gorgeous room! Perfect for a romantic dining experience.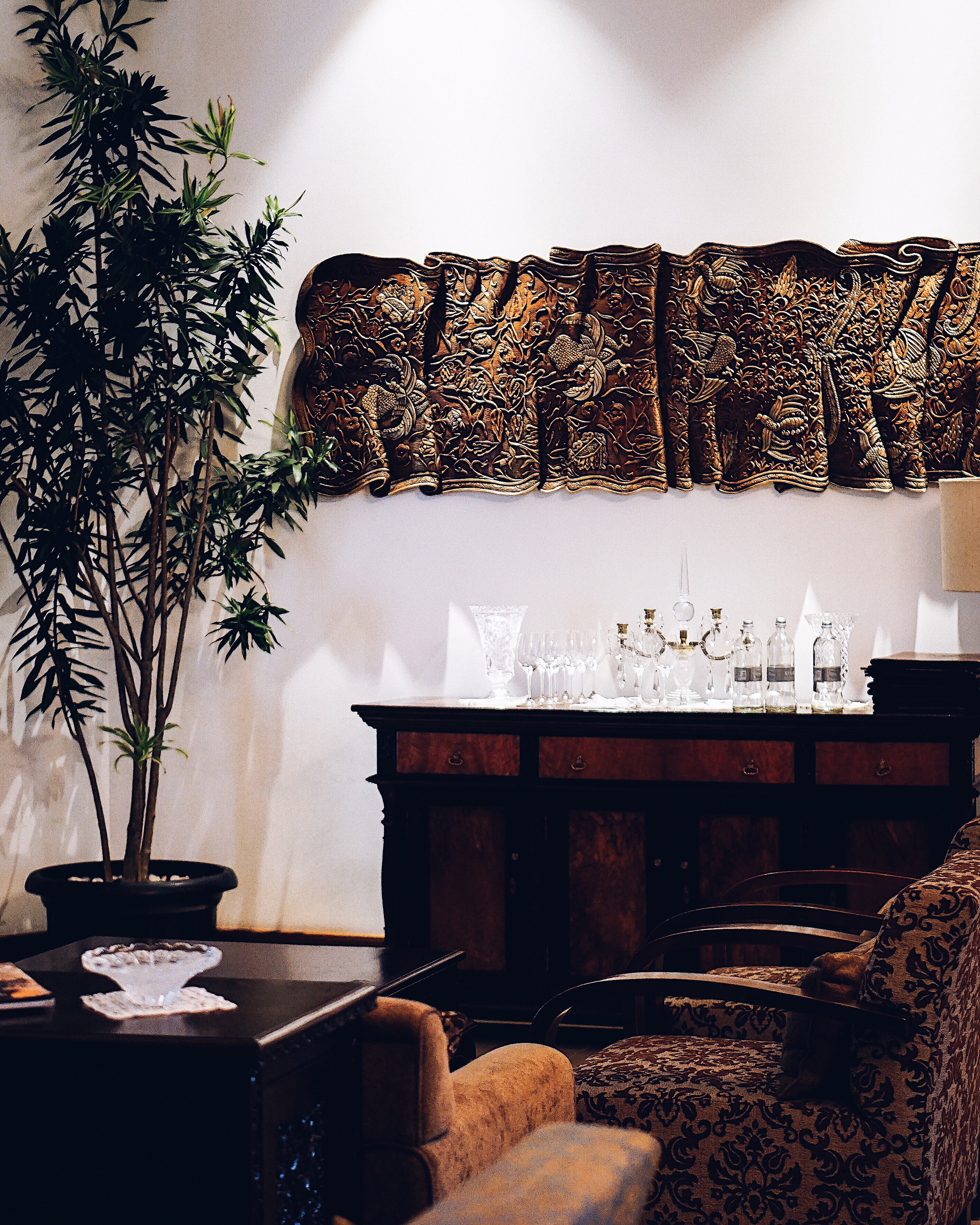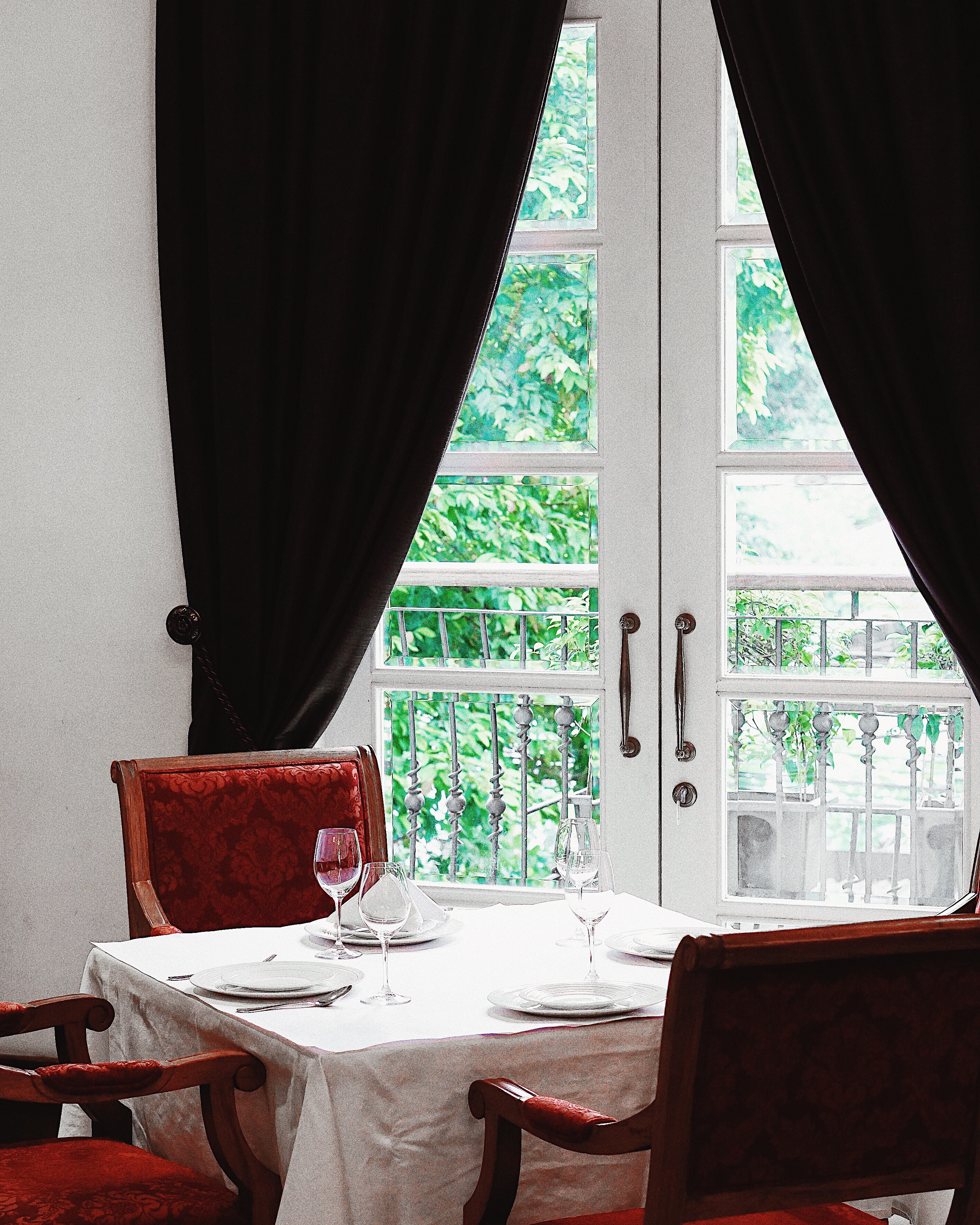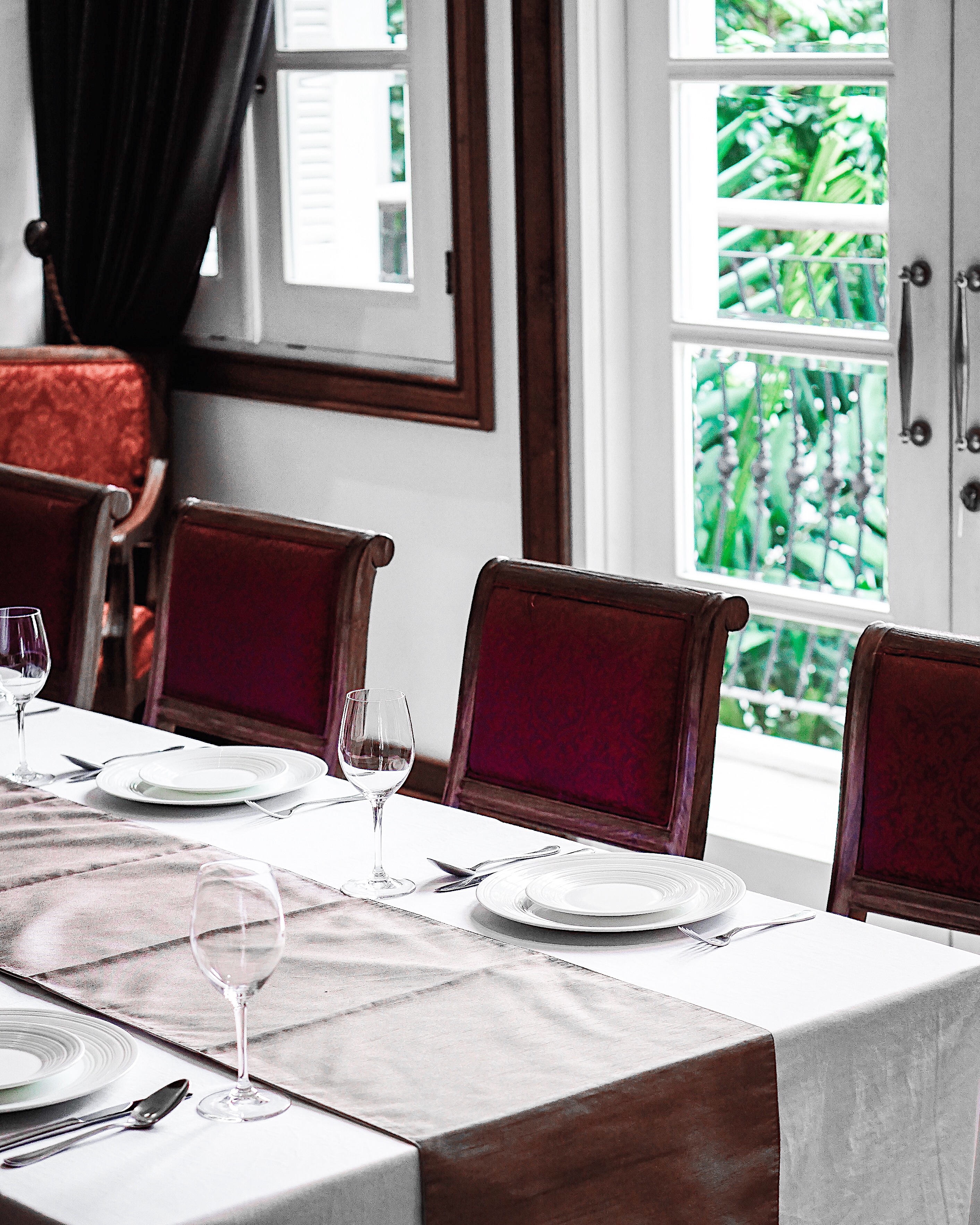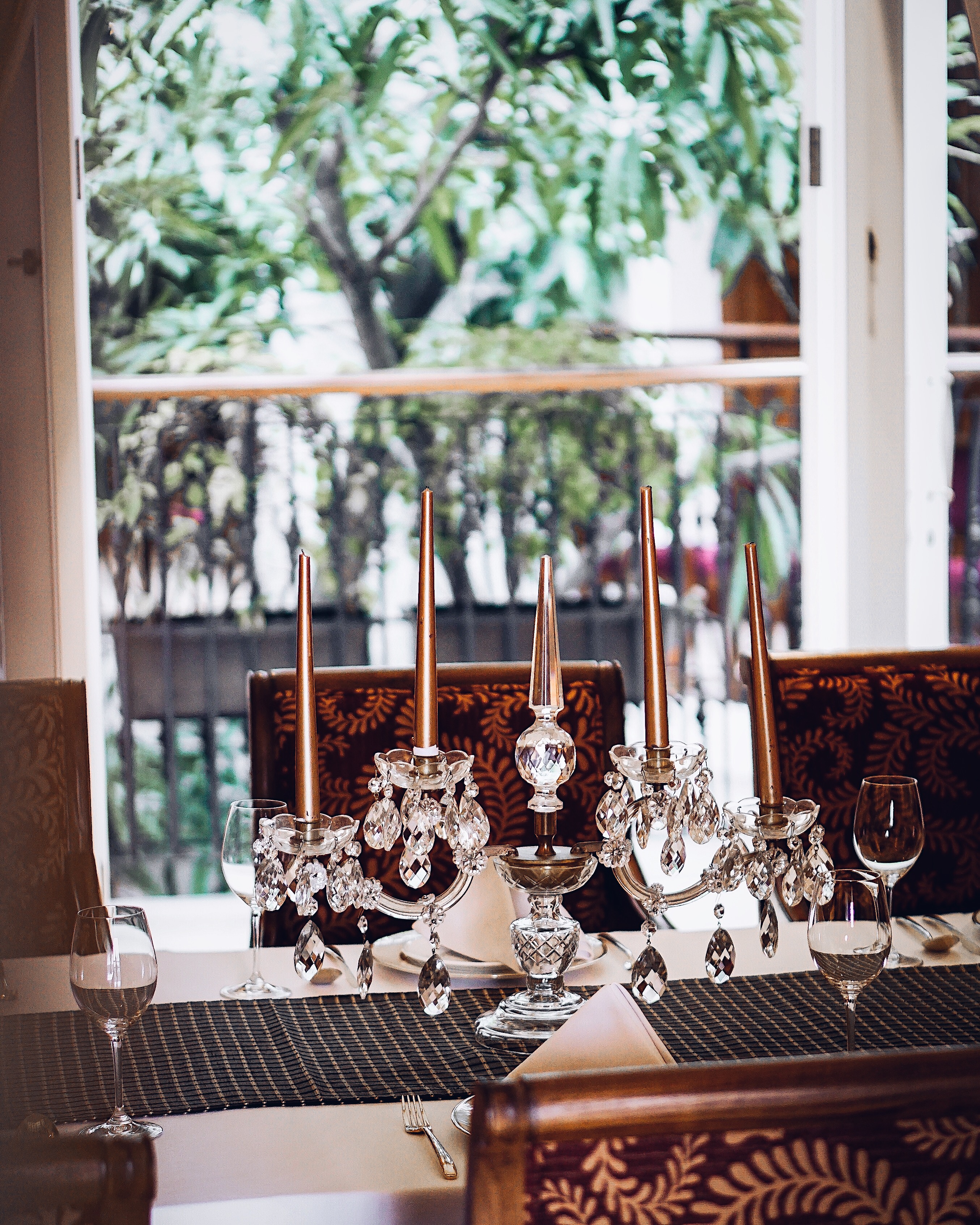 Here's Kawung Room.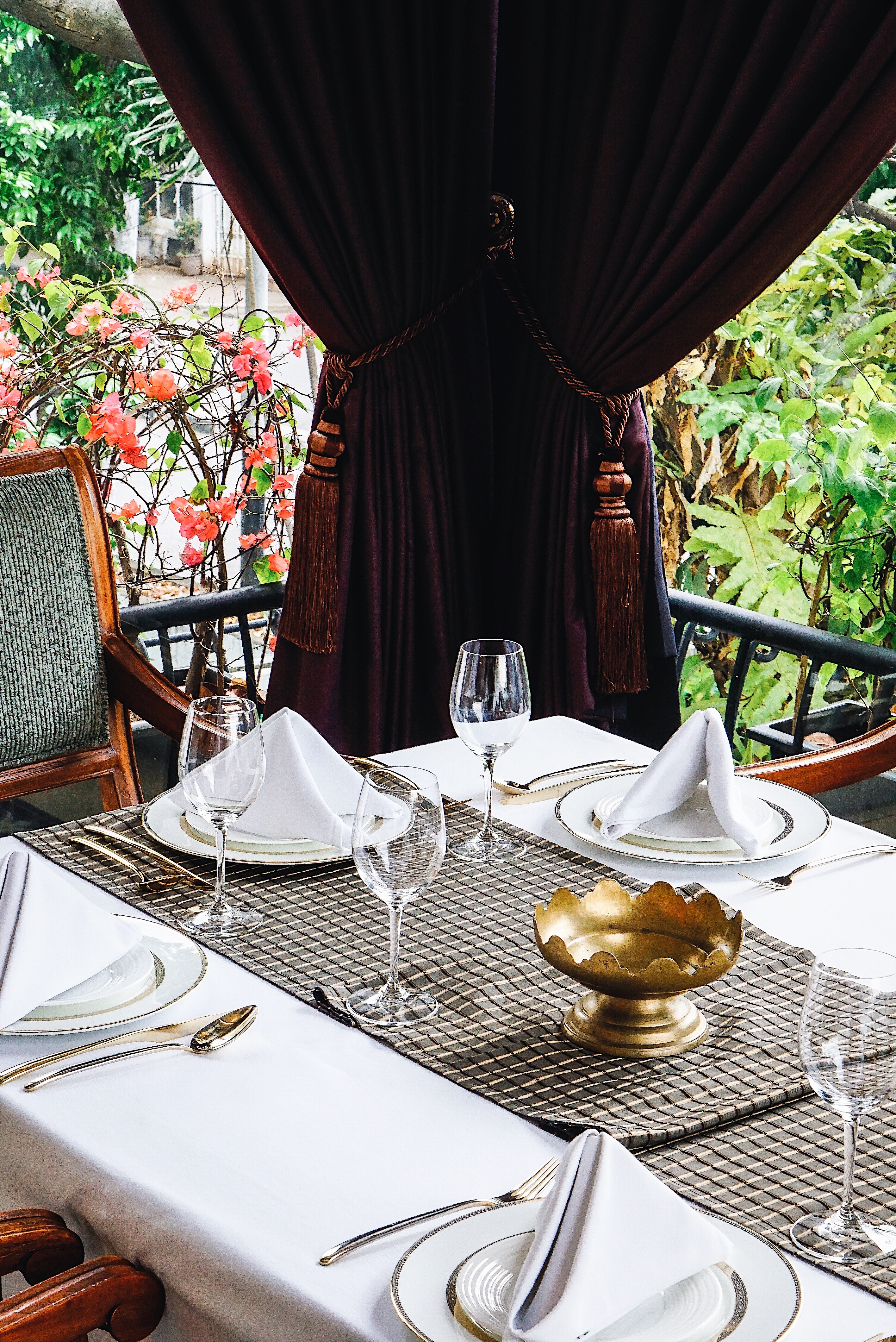 The third floor, is more casual, tho' if you know Plataran like I do, they never compromise with everything they do! The interior is still a work of art, with old-style windows, and tables and seats for about 40 guests. There is also a Kayumanis area, for guests to enjoy cigars and drinks!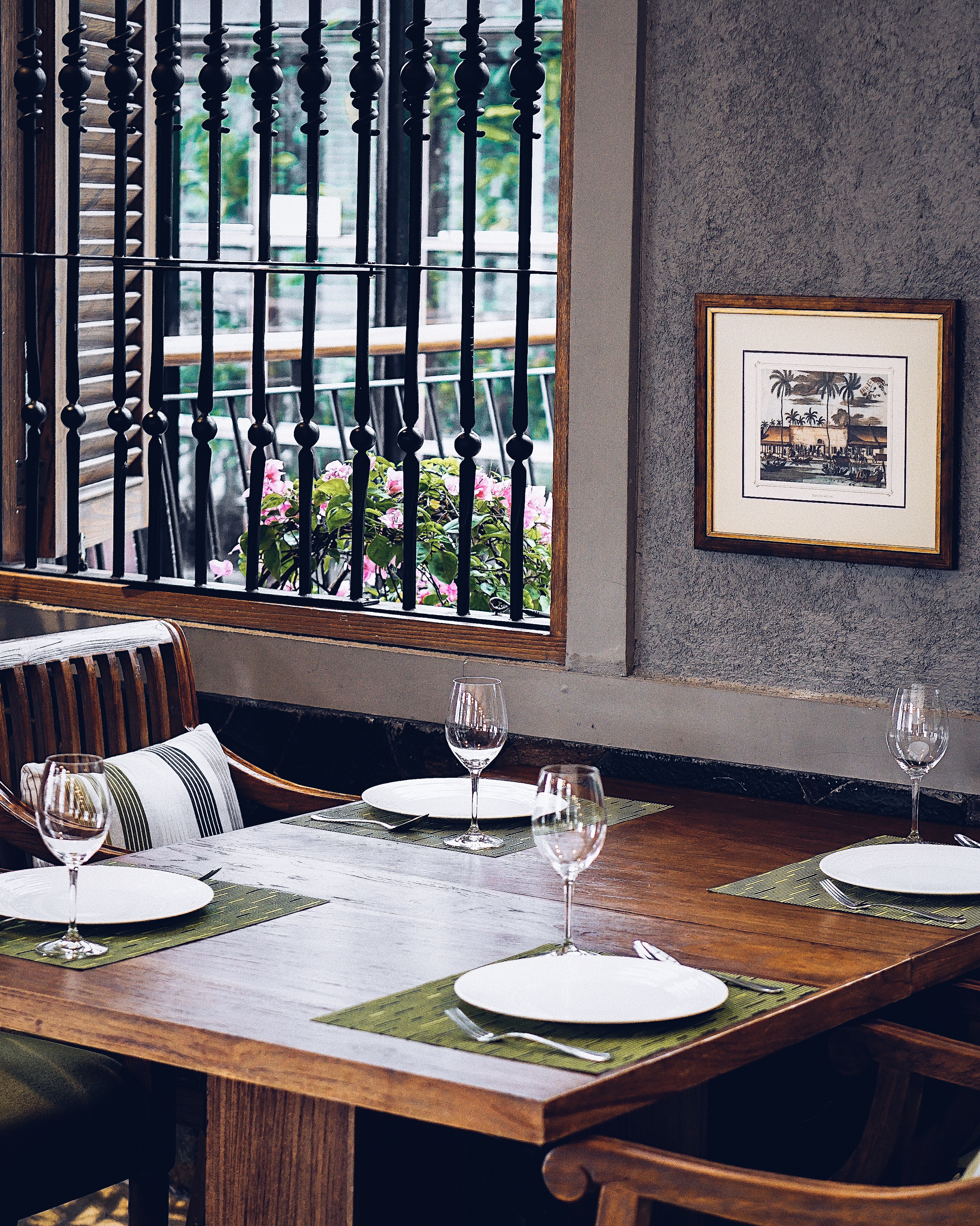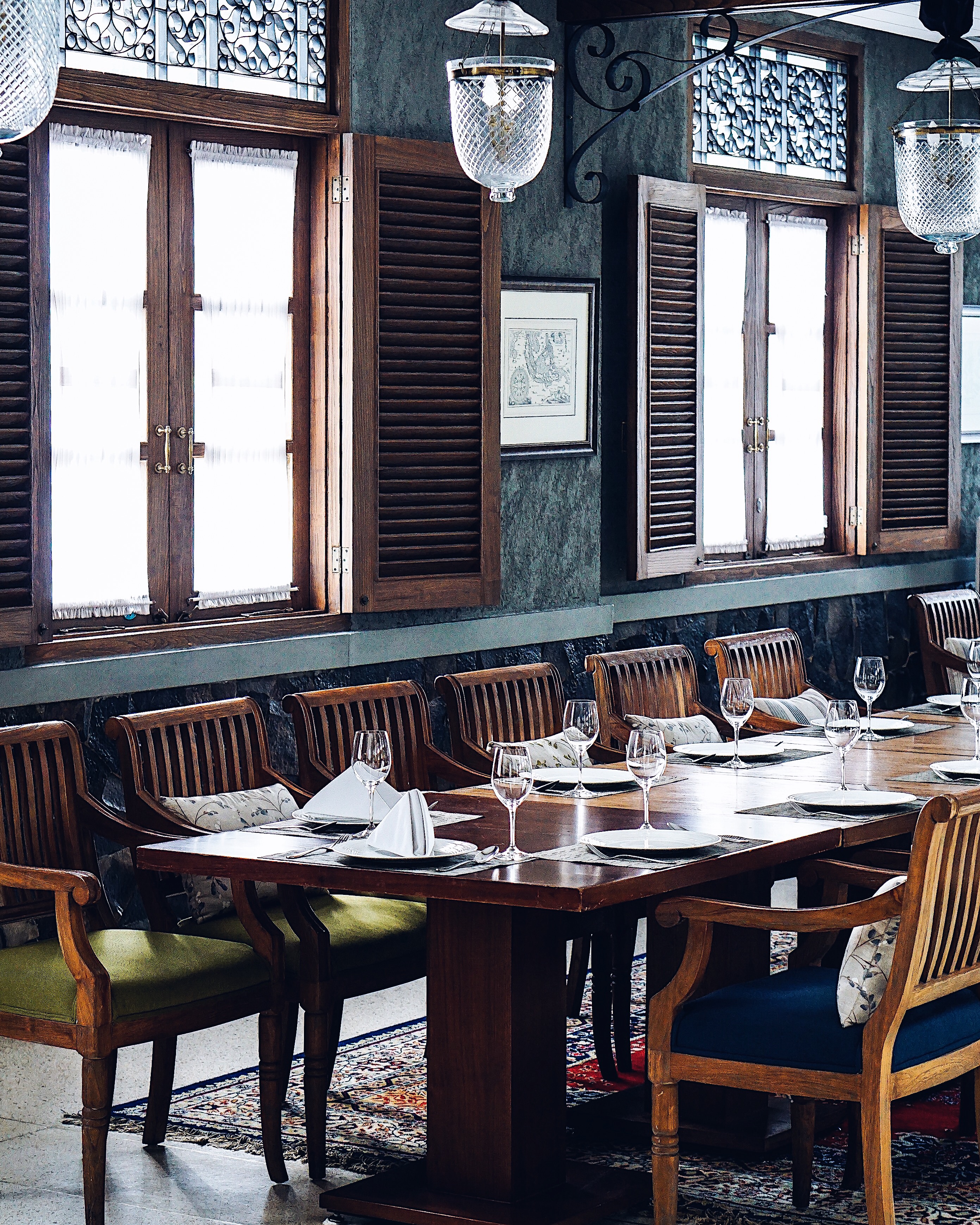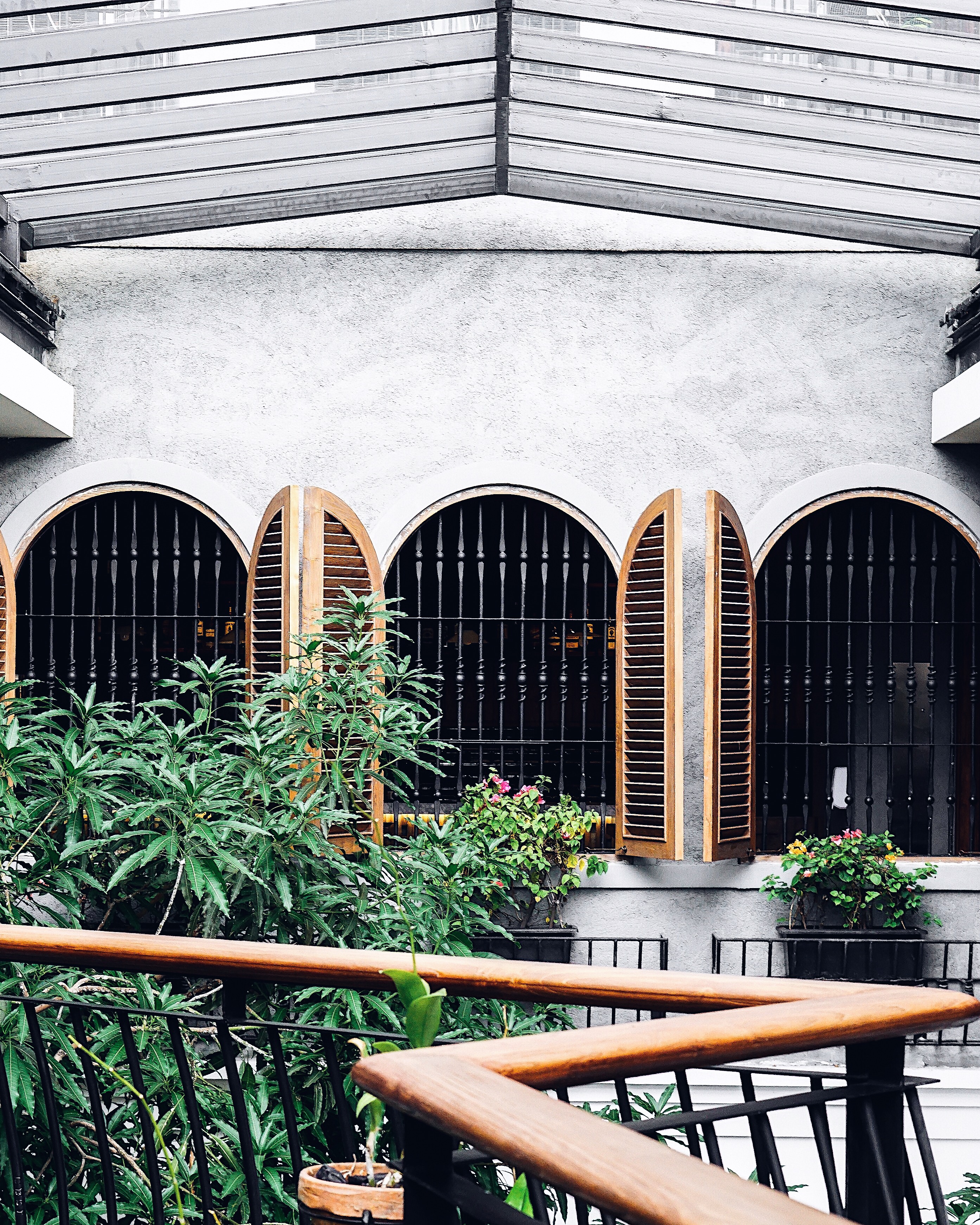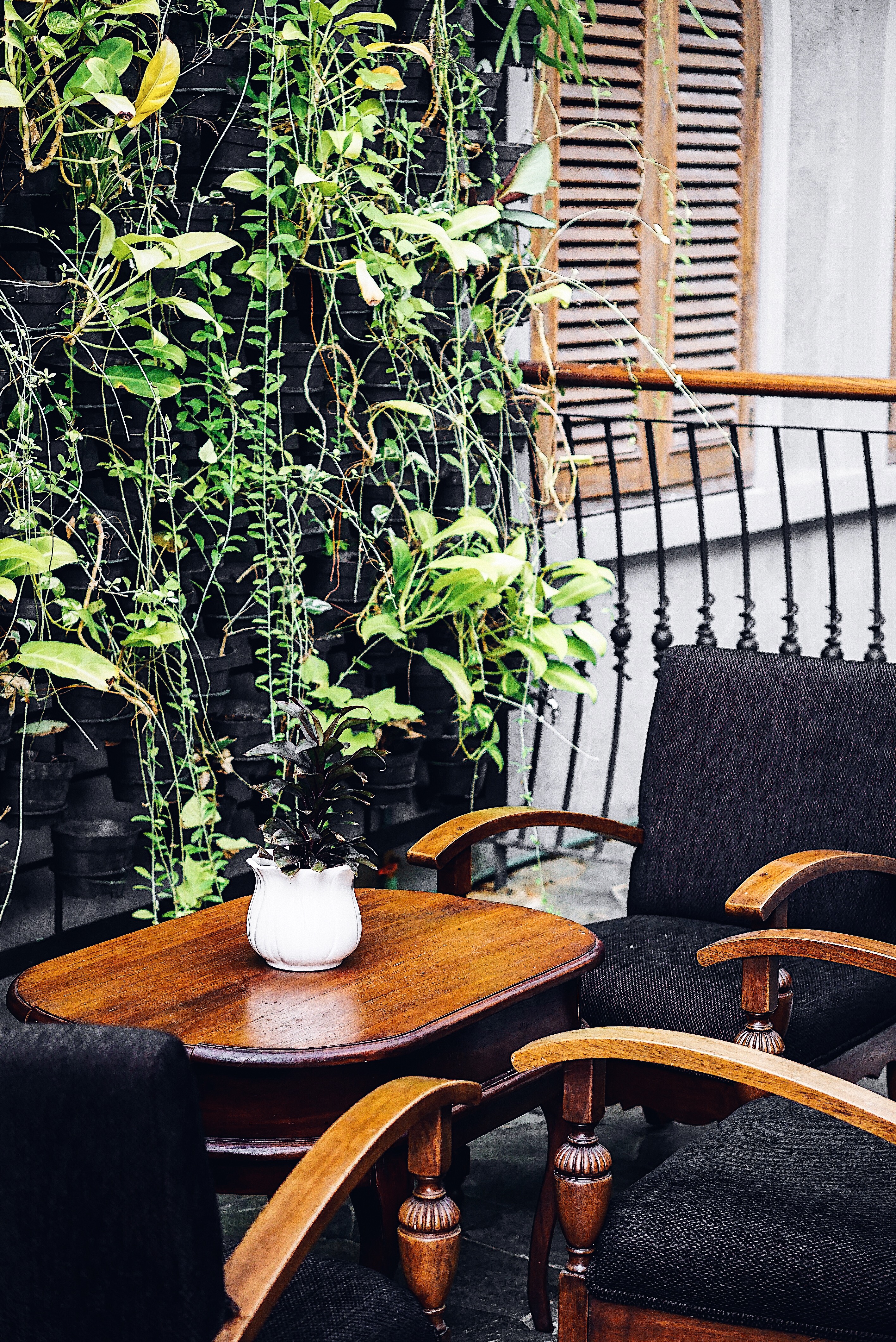 Apart from those 3, their rooftop with max capacity of 10-15 seats offers an even more casual experience. The view overlooking skyscrapers is pretty, especially during the golden hour. This rooftop opens at 4 PM.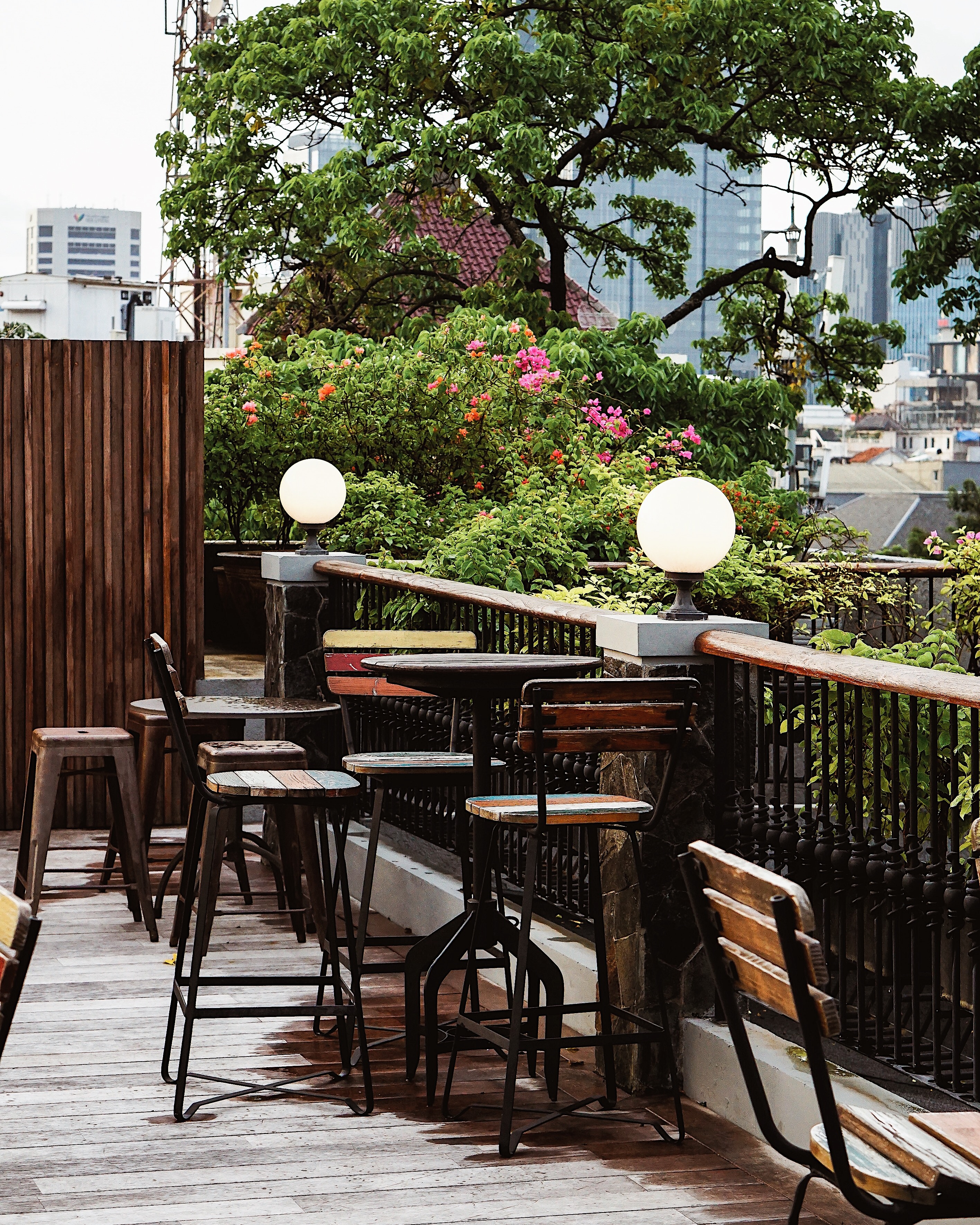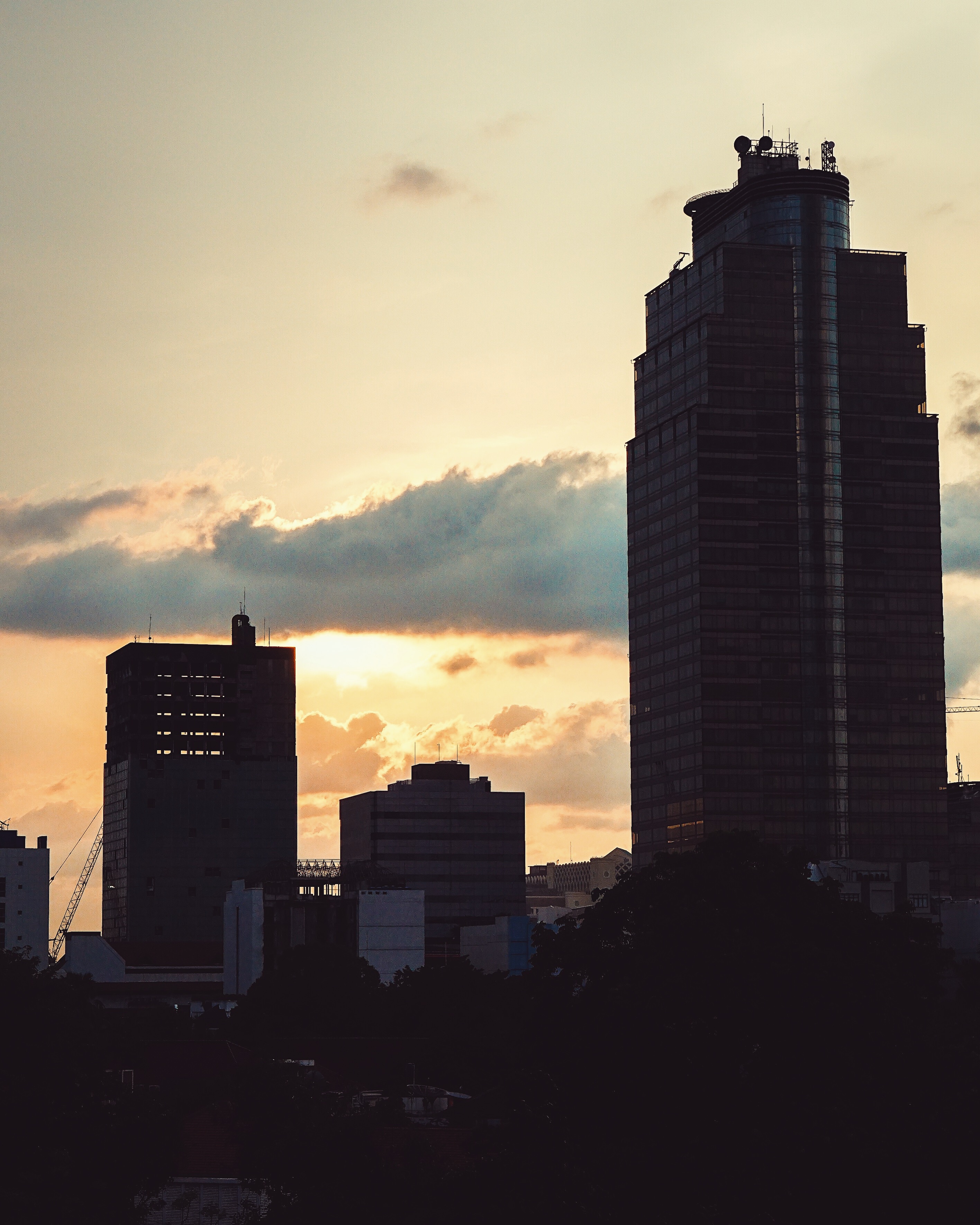 Let's jump to the dining experience!
# Salad Putri Dewi (IDR 54k)
Guava, jicama, oven dried tomatoes, sweet and spicy dressing.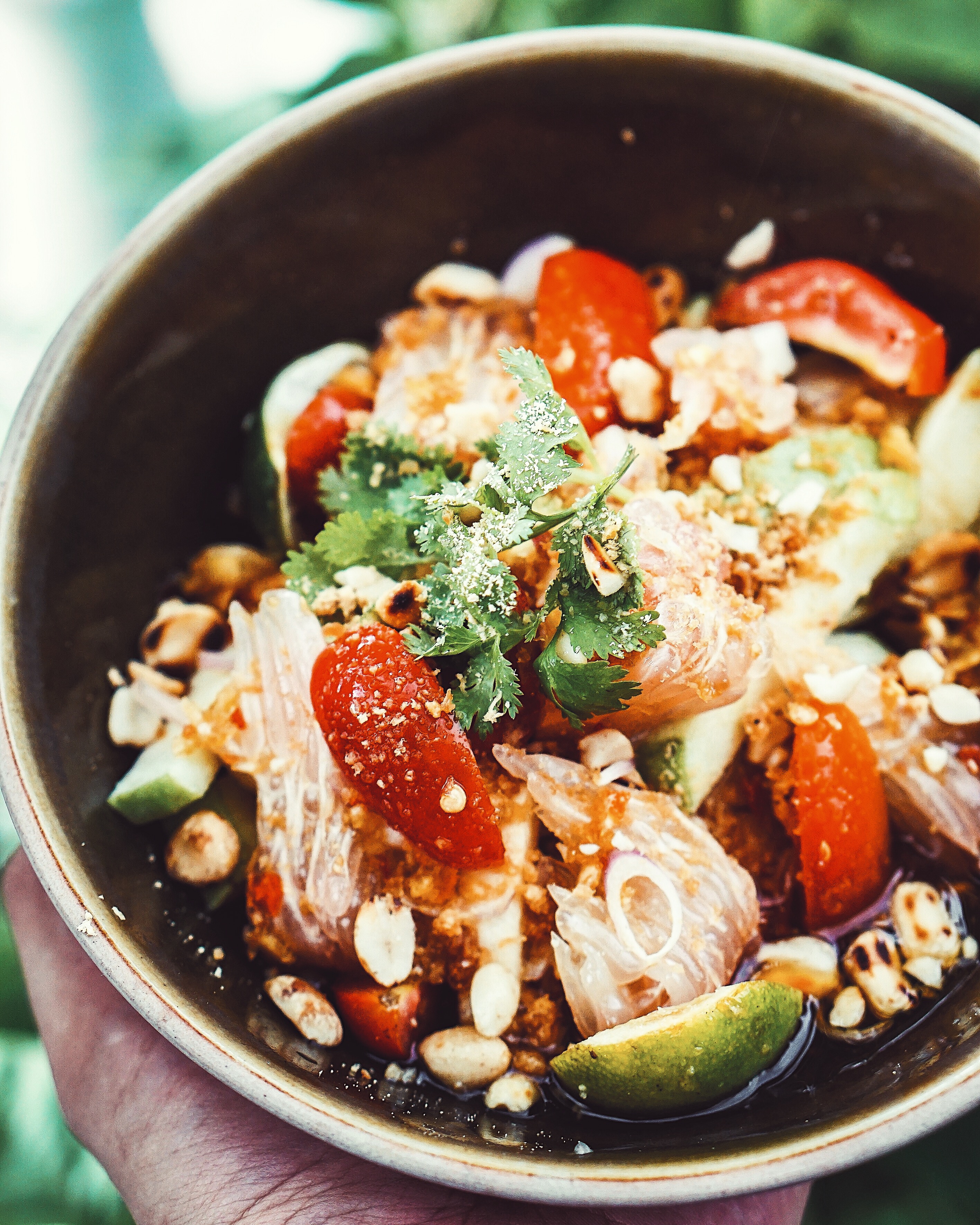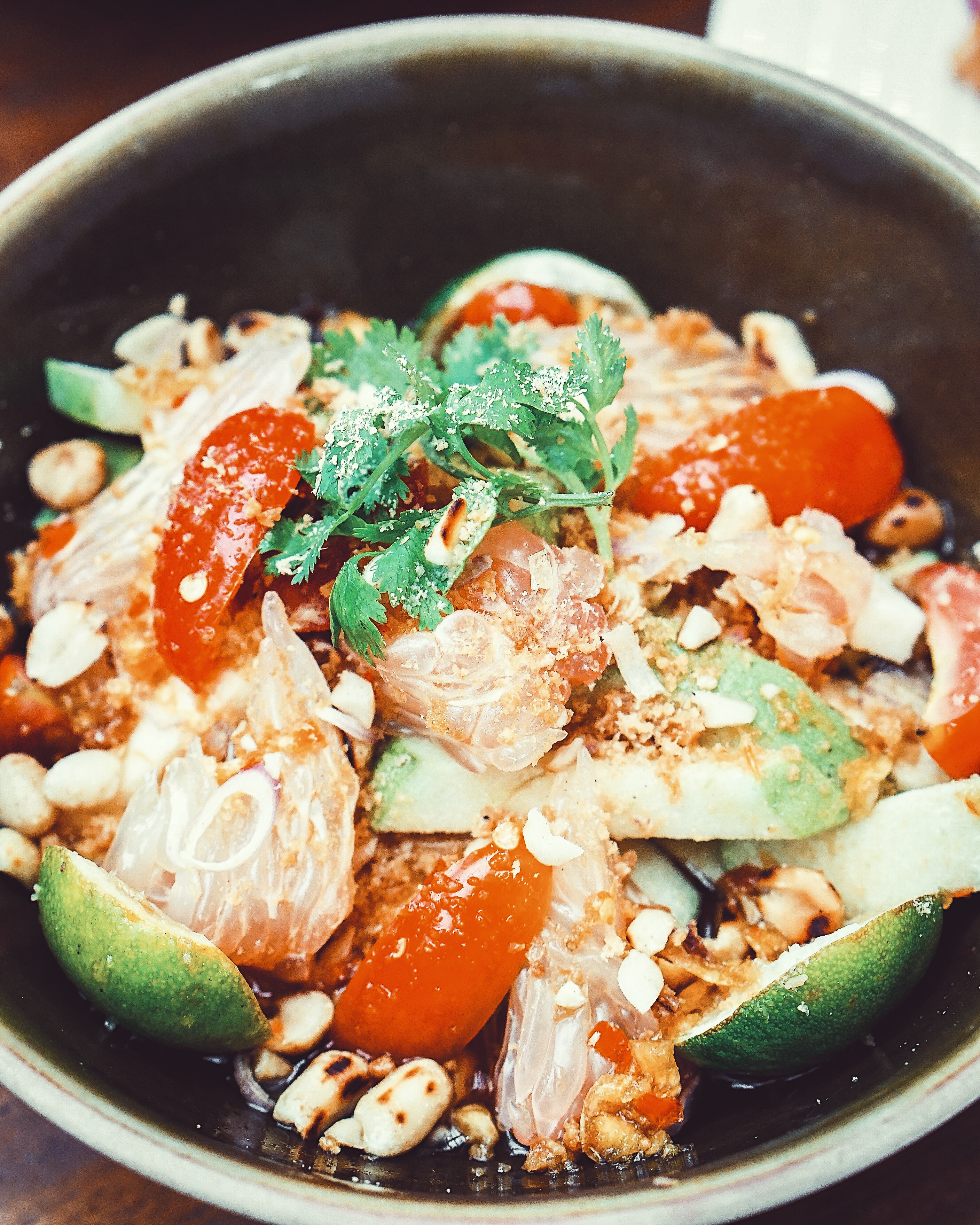 We started with a safe choice, a signature of Plataran that guarantees goodness. We had their Salad Putri Dewi at Plataran Dharmawangsa and this here was equally good. Consistency is key afterall. Just fyi, between Plataran establishments, they usually serve different menu, but some of their signature dishes stay and are available at all Plataran establishment.
# Bola Bola Cokro (IDR 69k)
Chicken squid ball, peanut sauce.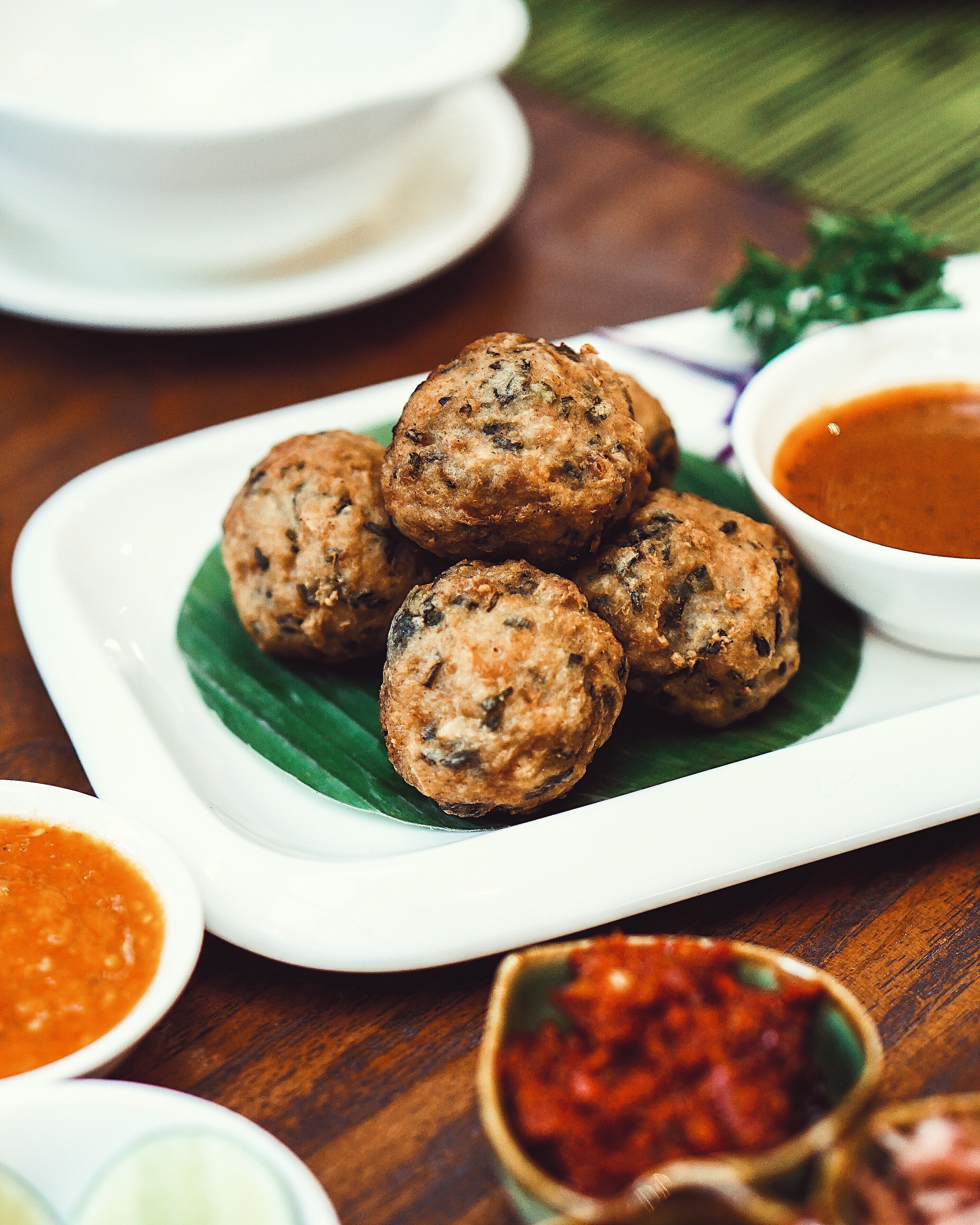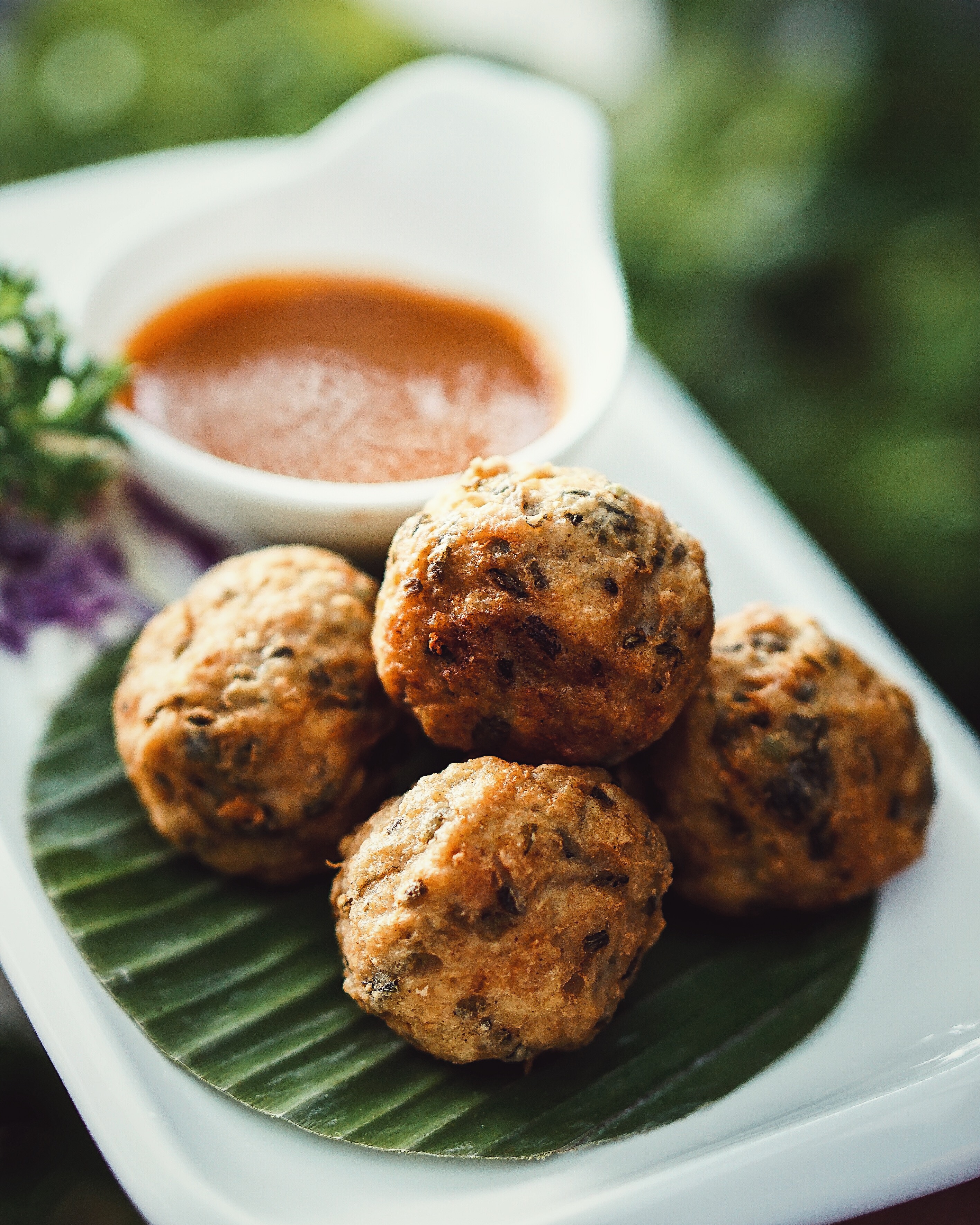 A mix of chicken, prawns and all of their secret ingredients, this appetizer was a real treat! Best enjoyed with the accompanying dipping spicy peanutty sauce, these deep fried balls surprised me with its flavorful filling. I did love the texture too, with slightly chewy touch, but never floury! This dish is HIGHLY recommended!
# Kerabu Pucuk Polong (IDR 85k)
Wing bean, chicken, peanut, coconut, chili, ginger flower, lime, soft boiled egg.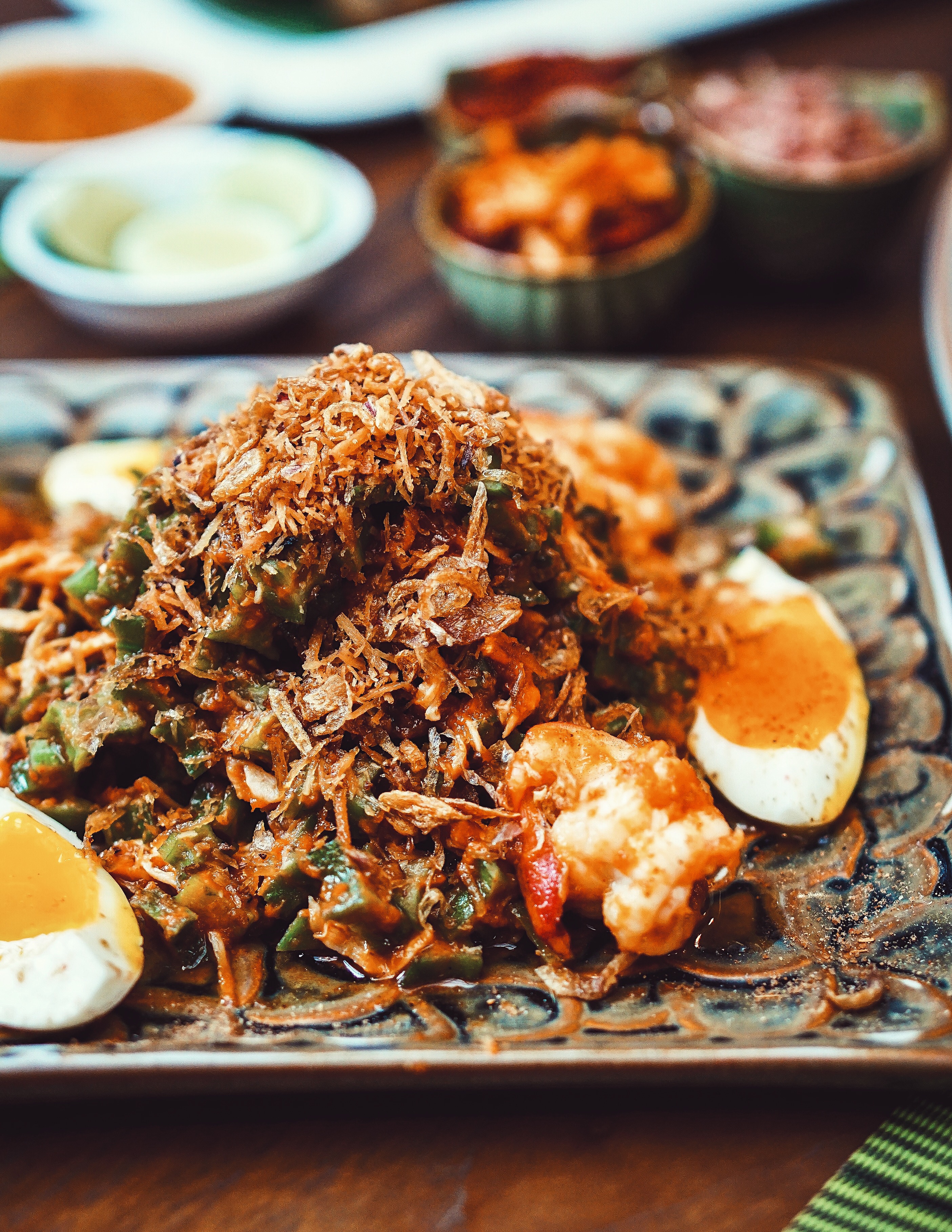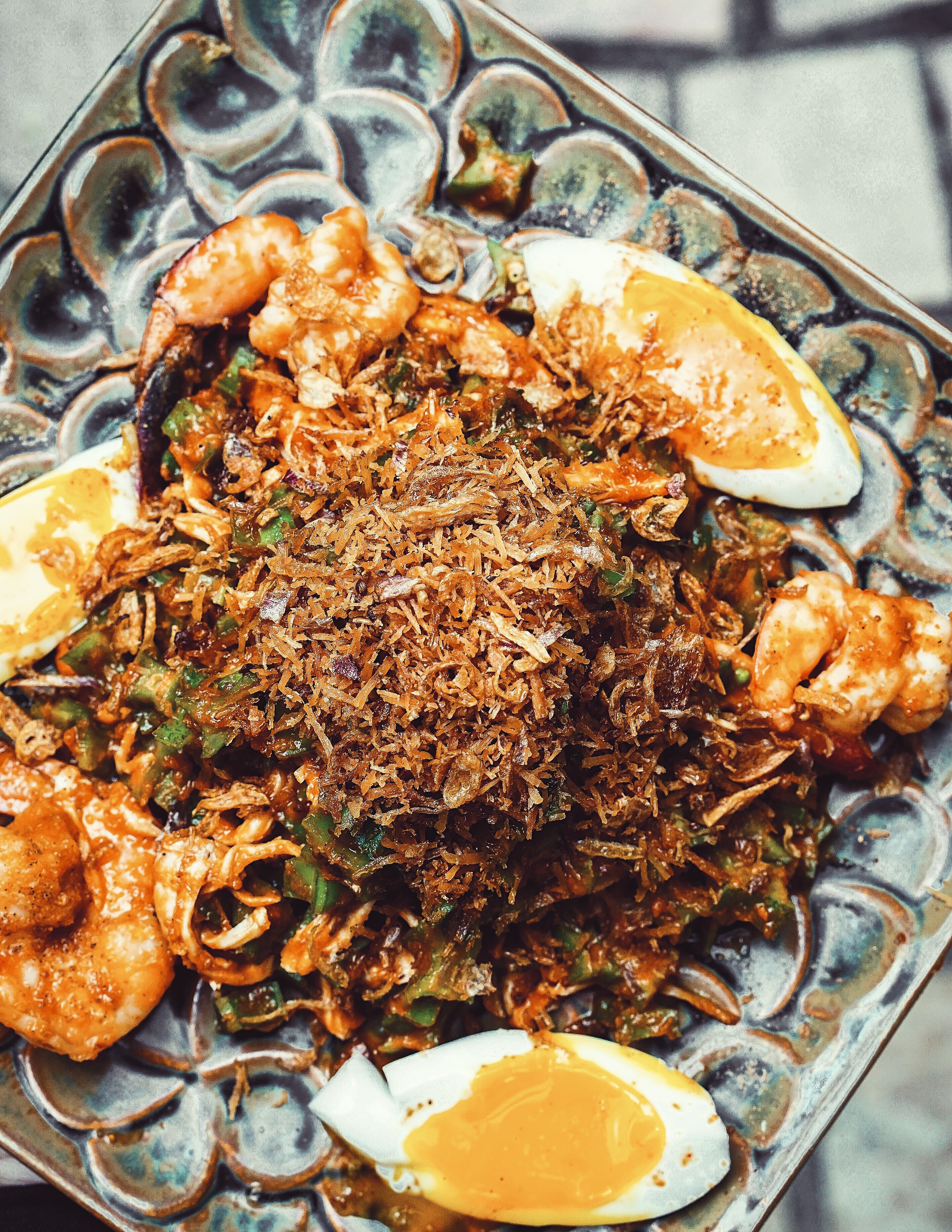 I rarely encountered this kind of beans, but heck yeah, it tasted amazing, with slightly crispy texture. Mixed together with all the shredded chicken, peanuts, coconut flakes, chili, ginger flower, the perfectly soft-boiled egg, and a dash of lime, this dish easily impressed me! Definitely another must-try when you come here!
# Kari Ayam Deli (IDR 125k)
Chicken curry, served with roti prata.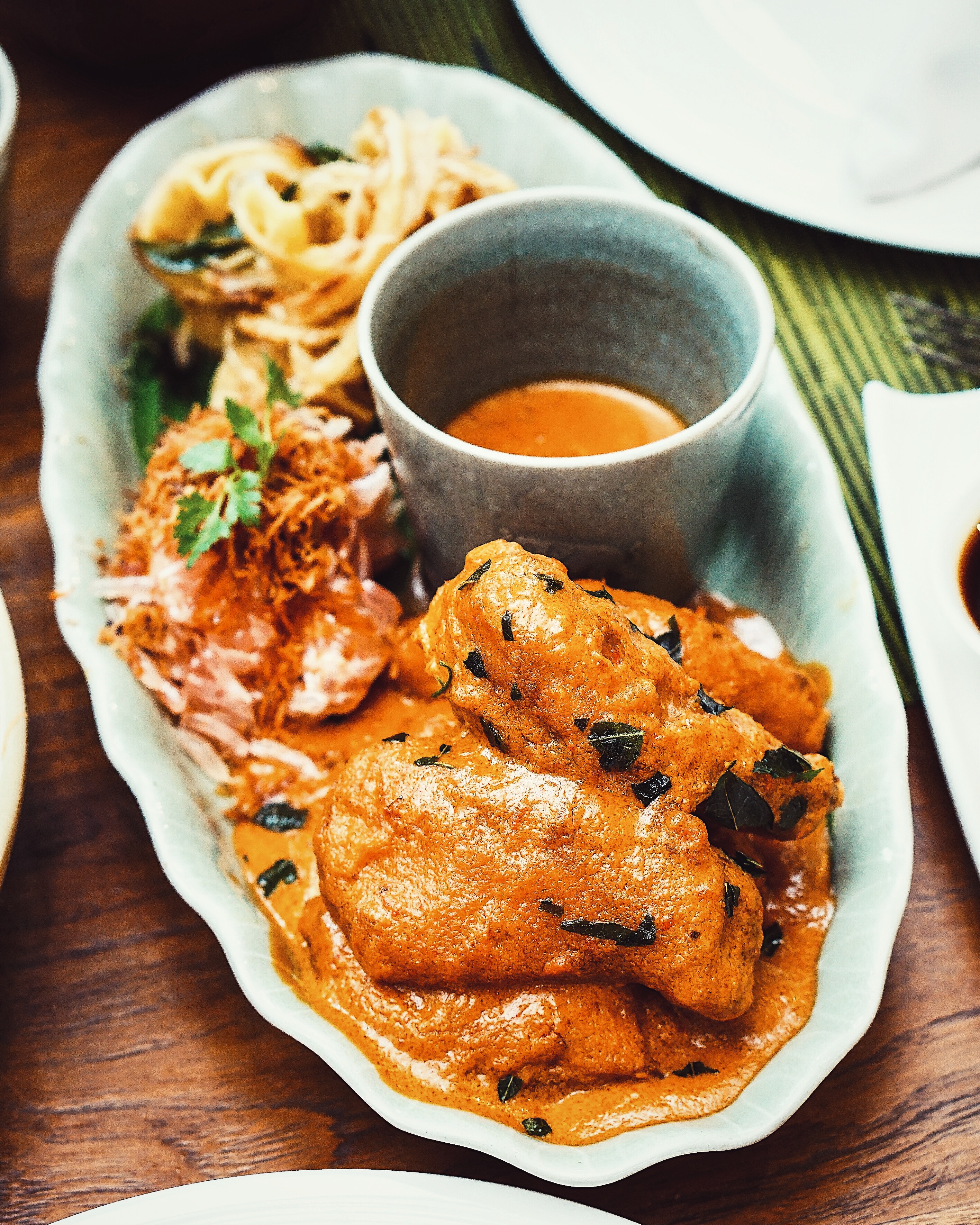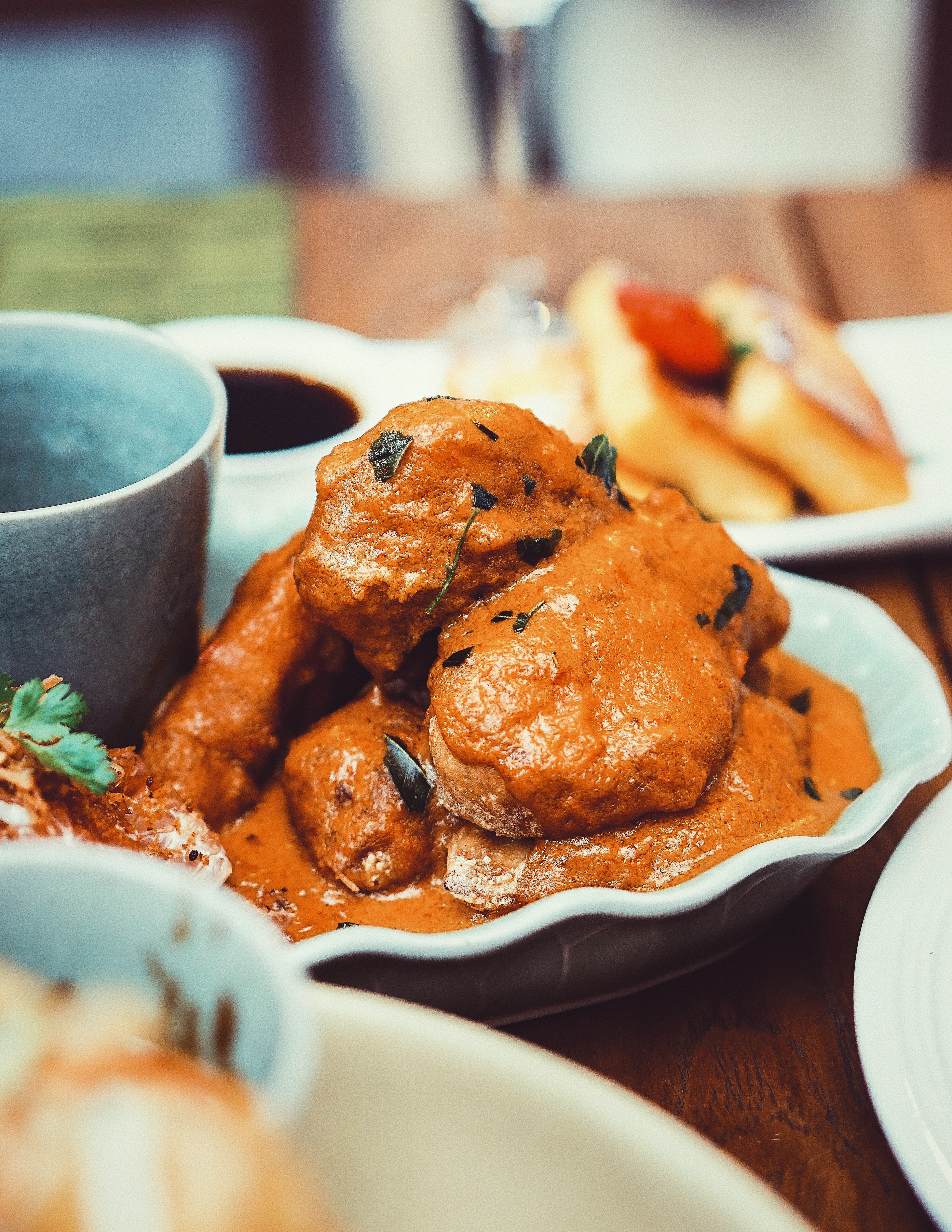 One of the best modernized Chicken Curry dishes we had. The curry was intense yet subtle, allowing our tastebuds to process the richness of the spices without being overwhelming. The soft smooth texture helped a lot too in enhancing the overall chicken texture and roti prata. As a great twist, a handful of fresh juicy pomelo was there to bring a dash of freshness.
# Tahu Telor Gedongan (IDR 90k)
Organic tofu, egg floss, petis sauce.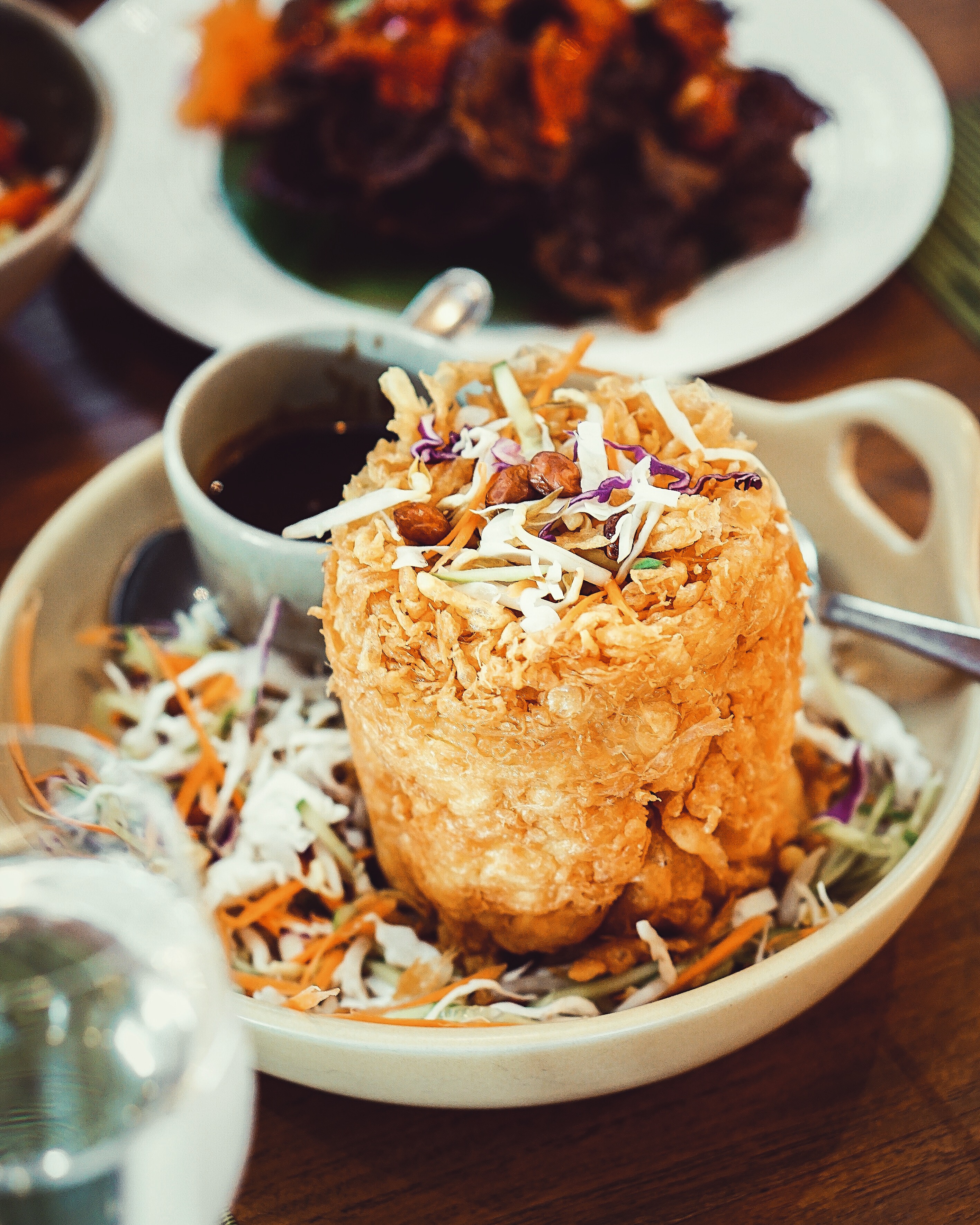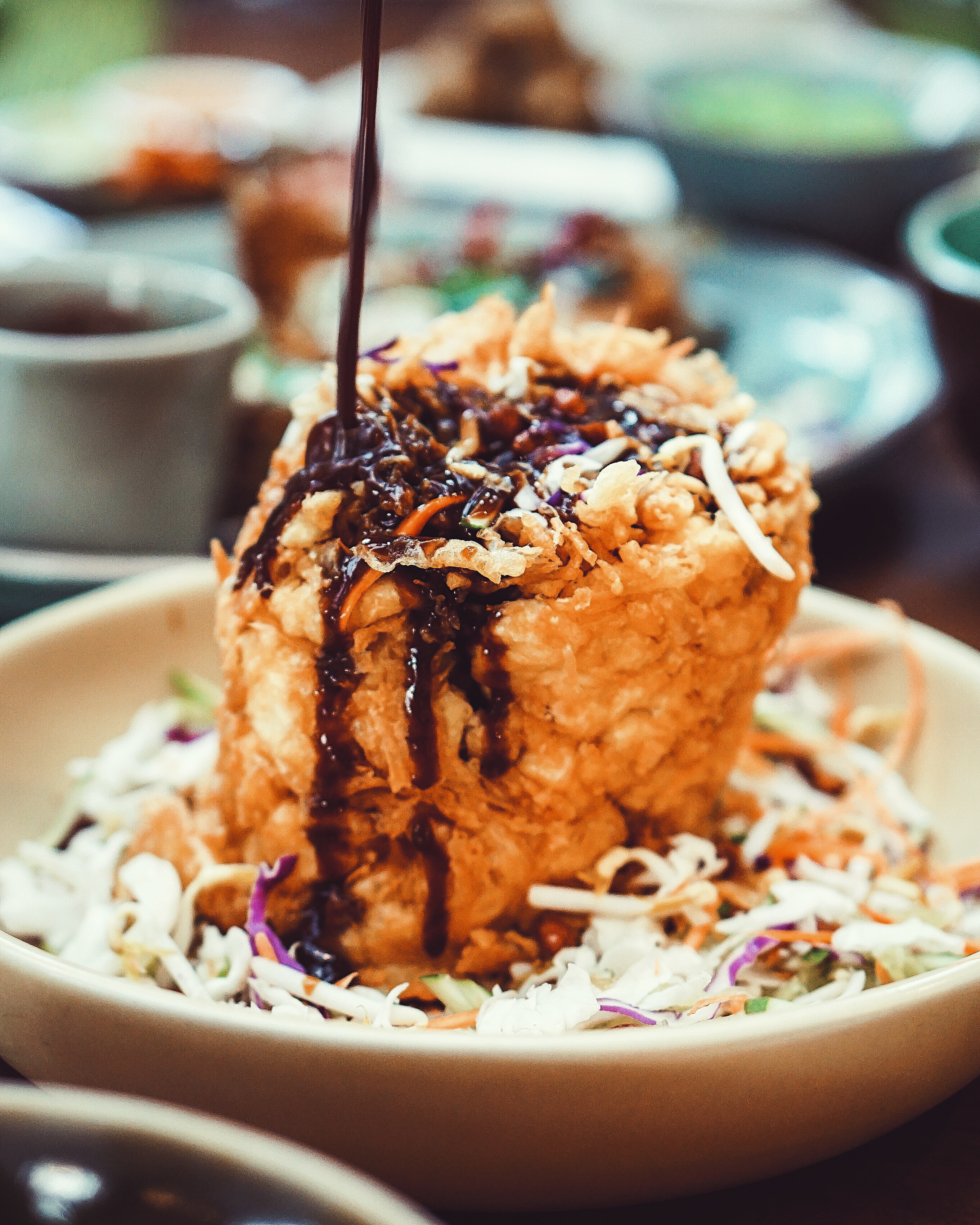 If you love the traditional Tahu Telor, you will also this dish. With a slight tweak (or upgrade I would say), the Tahu Telor was built up like a nest, making it more airy and crusty, then drenched with a bold caramelized petis sauce that brought out the ultimate umami.
# Dendeng Batokok (IDR 179k)
Air-dried beef, spiced coriander, blackpepper, chili tomato relish.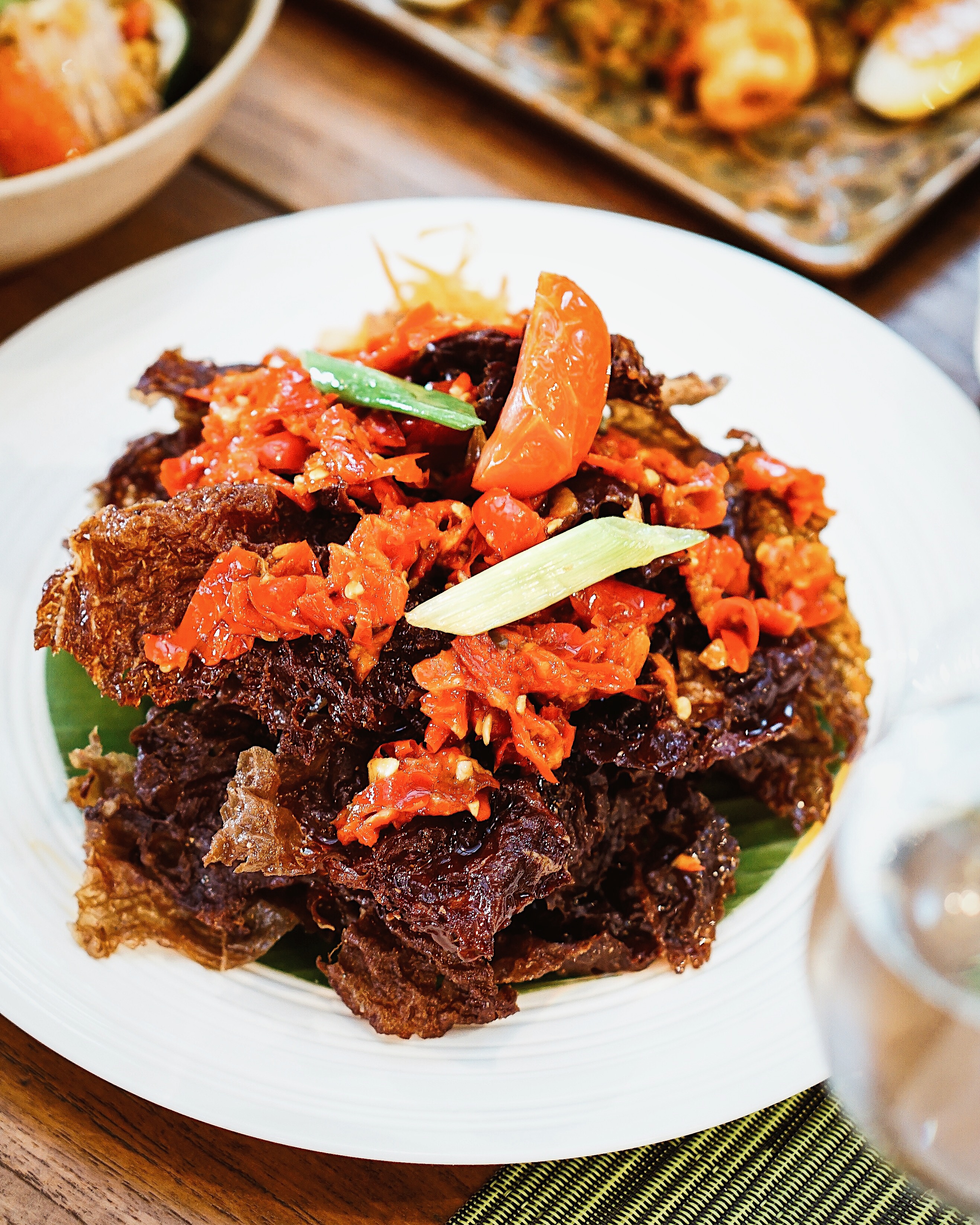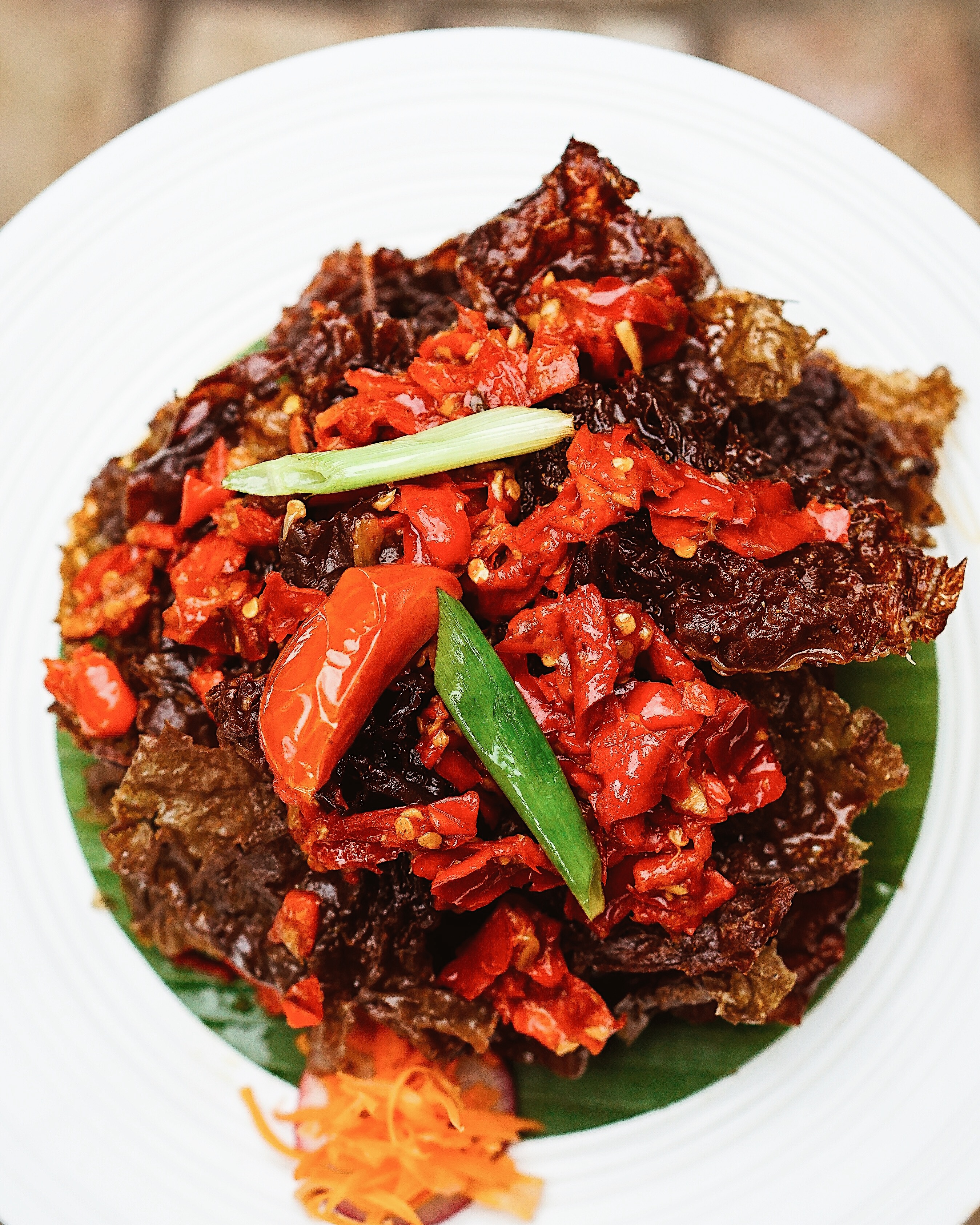 My love to their signature super thin and crispy slices of beef is real! You just have to order this, to know why!
# Iga Asam Sunti (IDR 149k)
Beef ribs, carambola, tomato, chili, coriander, lemongrass, turmeric, shallot, clear sour and spicy soup.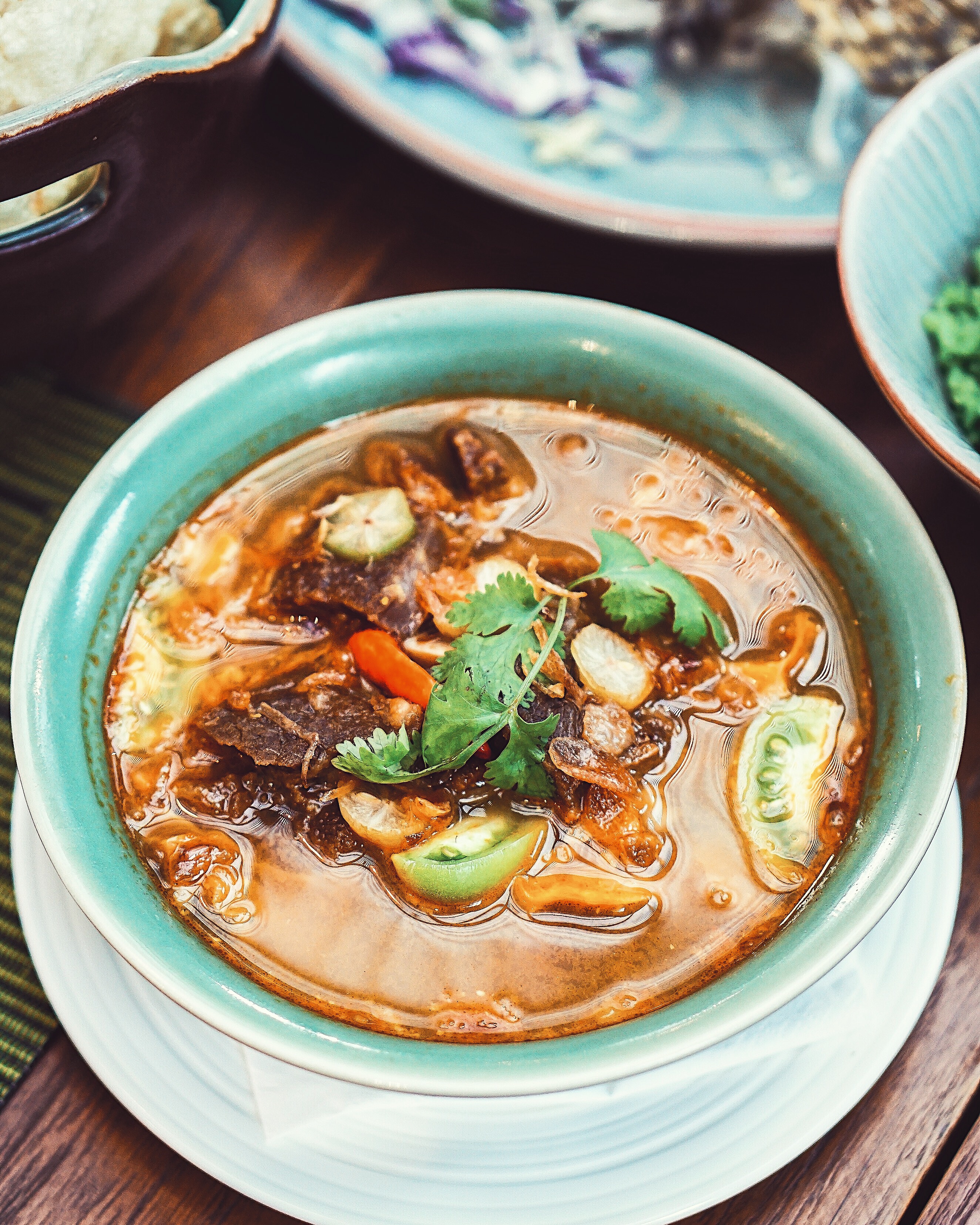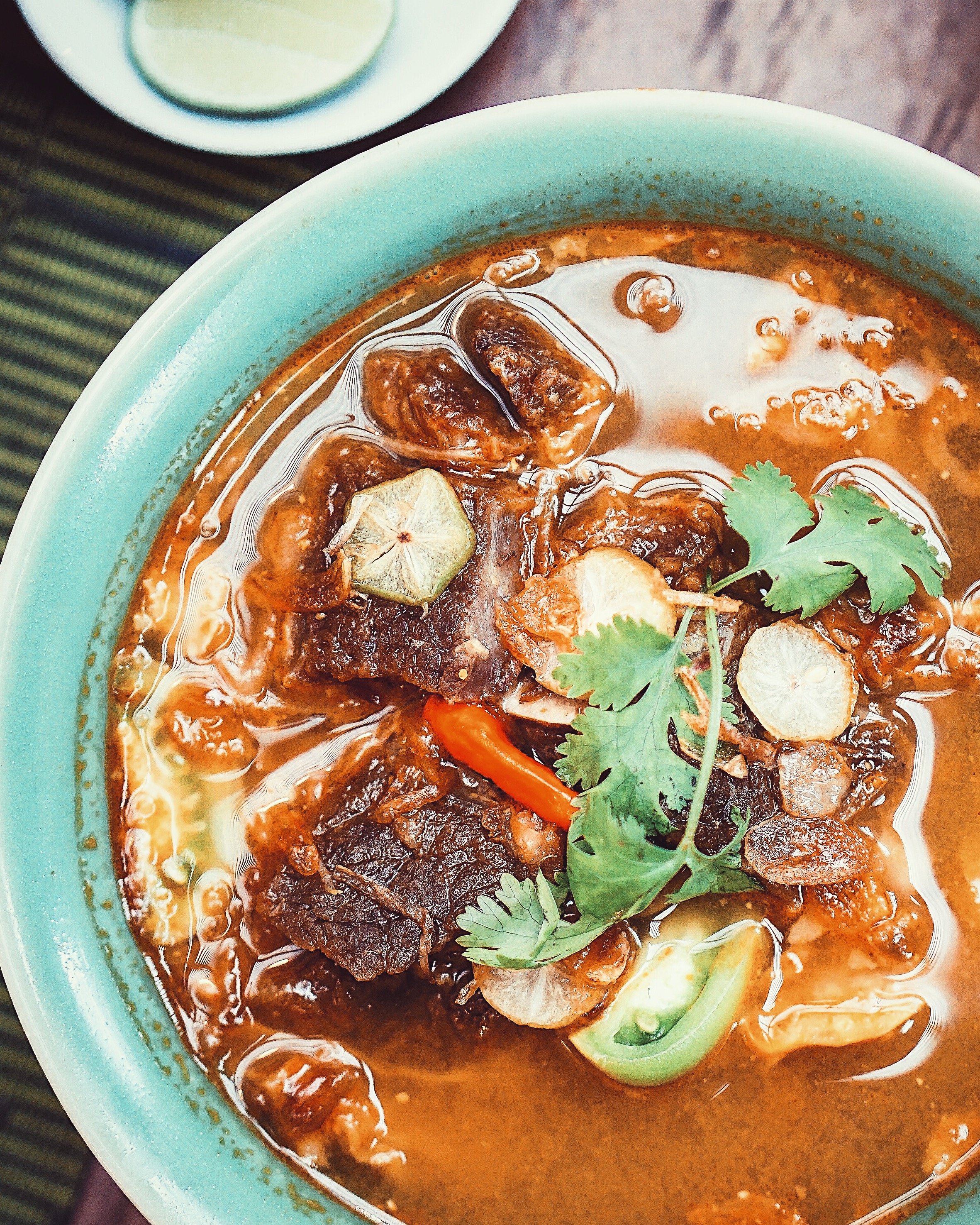 If you're into refreshing and sour soup, here it is for ya. It has generous chunky beef ribs, fragrant spices and it's definitely best-enjoyed hot!
# Kerapu Menteng (IDR 70k/ons)
Fried whole groupa, mint leaf, basil, ginger flower, shallot, red onion, lemongrass, ground toasted rice, spicy tamarind sauce.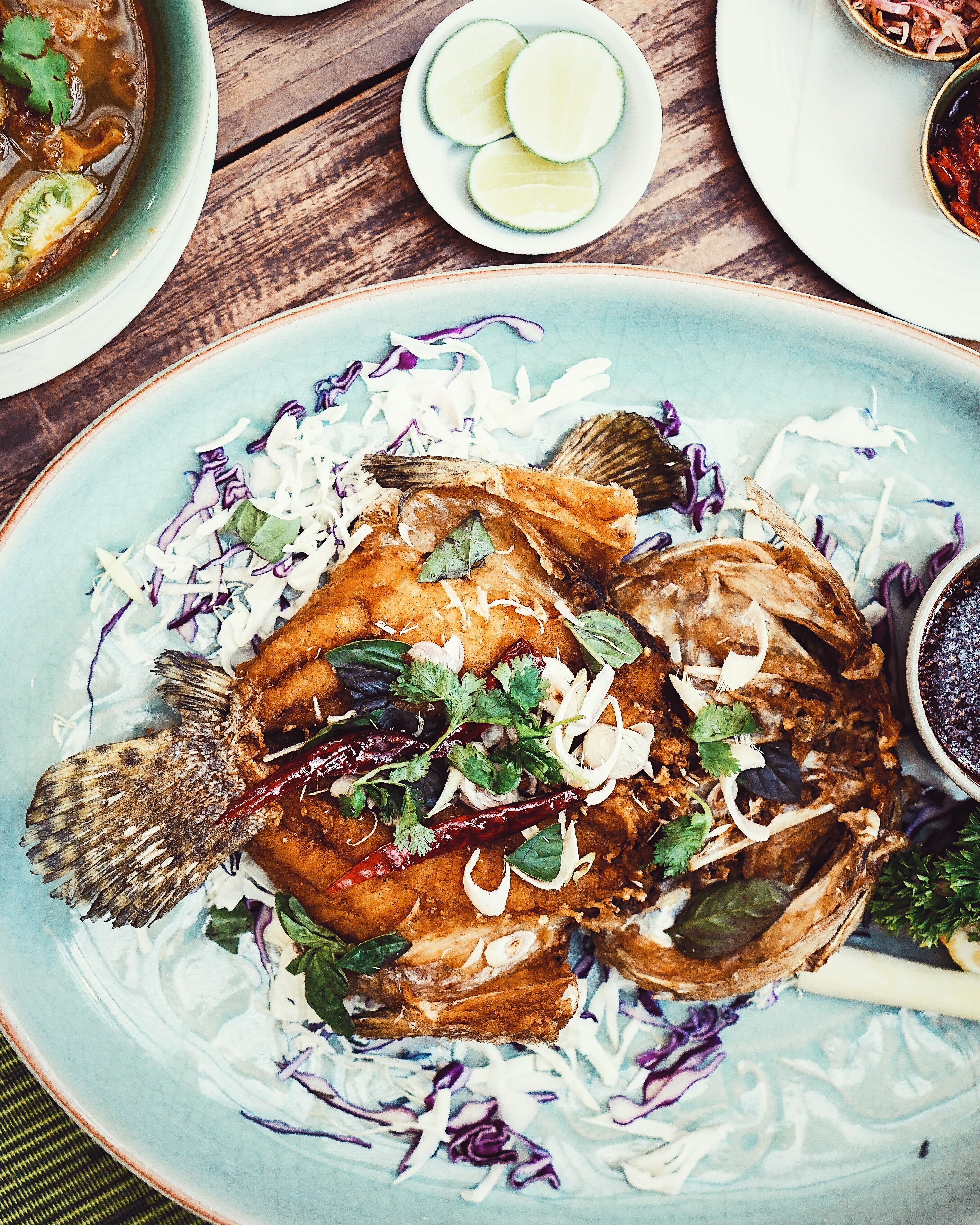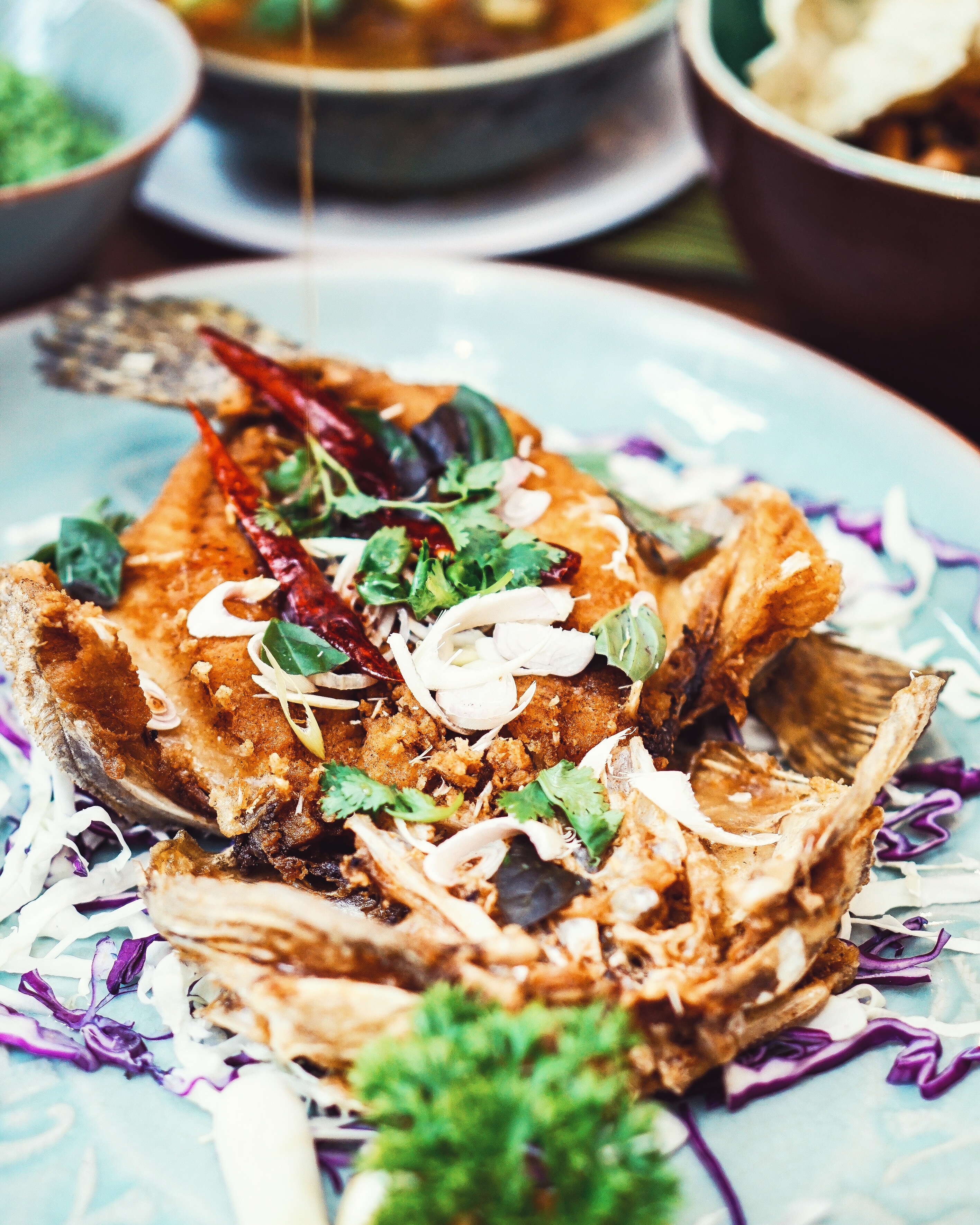 Ah, this was delicious. The deep fried whole grouper was meaty and it was topped with various herbs and spices. But the key was the spicy tamarind sauce, making the grouper fragrant and rich in taste.
# Nasi Goreng Keling (IDR 80k)
Black kalamata olive fried rice, prawn, chicken, served with crackers.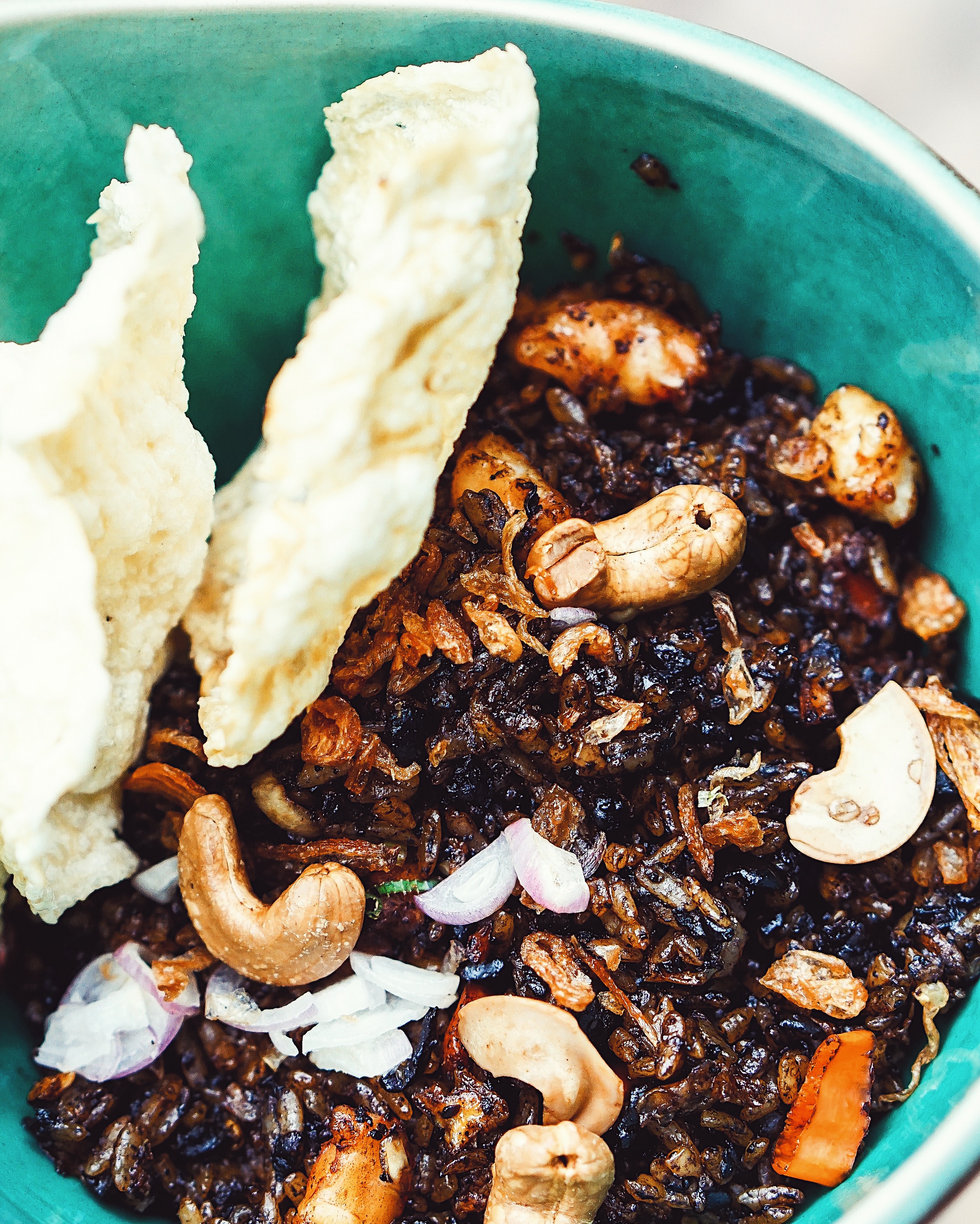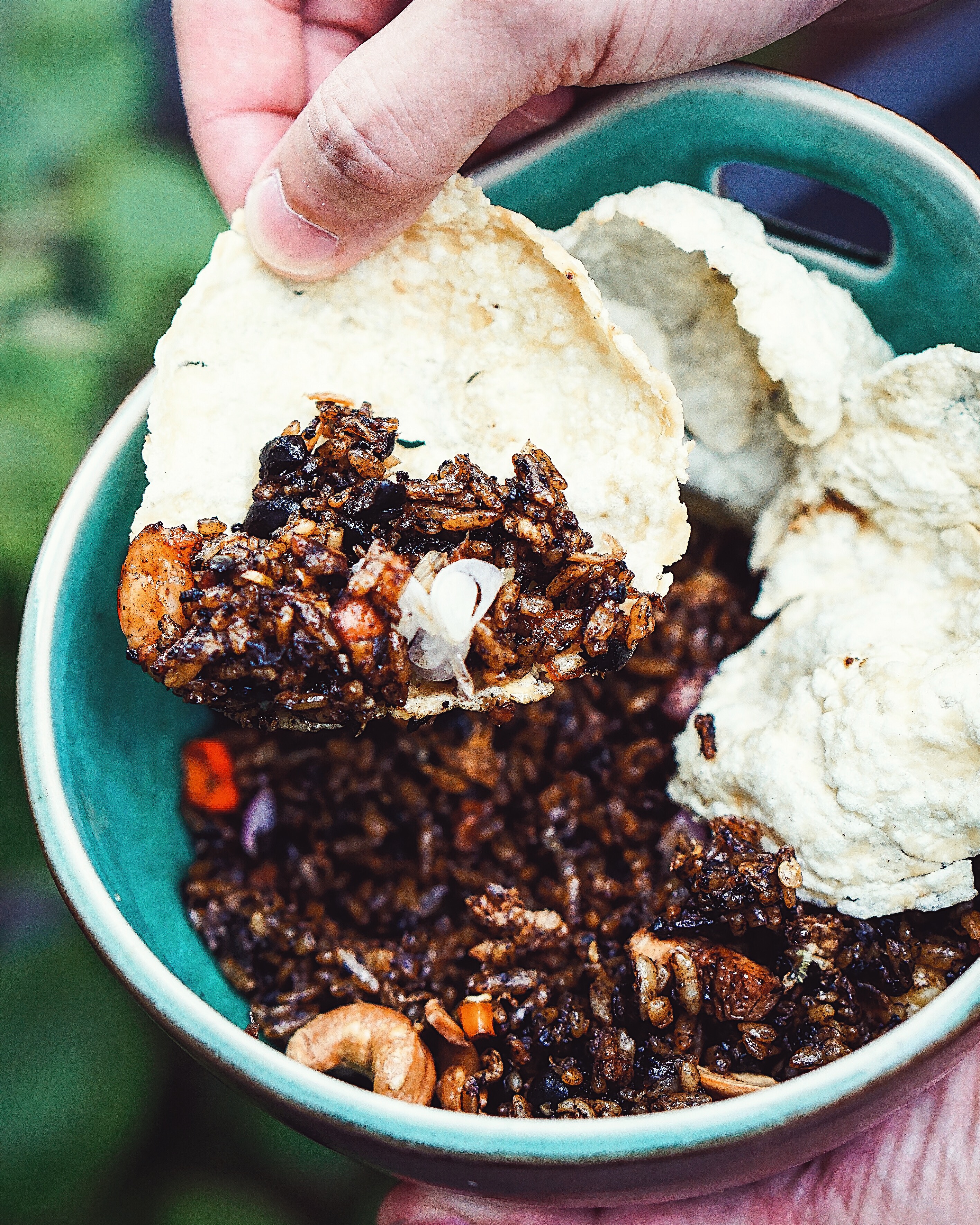 This Black Fried Rice is not from charcoal or squid ink. It actually is made from kluwek, a category of Indonesian spice that is usually used for rawon. The Nasi Goreng Keling was great, as it felt almost like eating a really bold umami flossy fried rice.
# Puding Batok Putih (IDR 95k)
House specialty coconut pudding.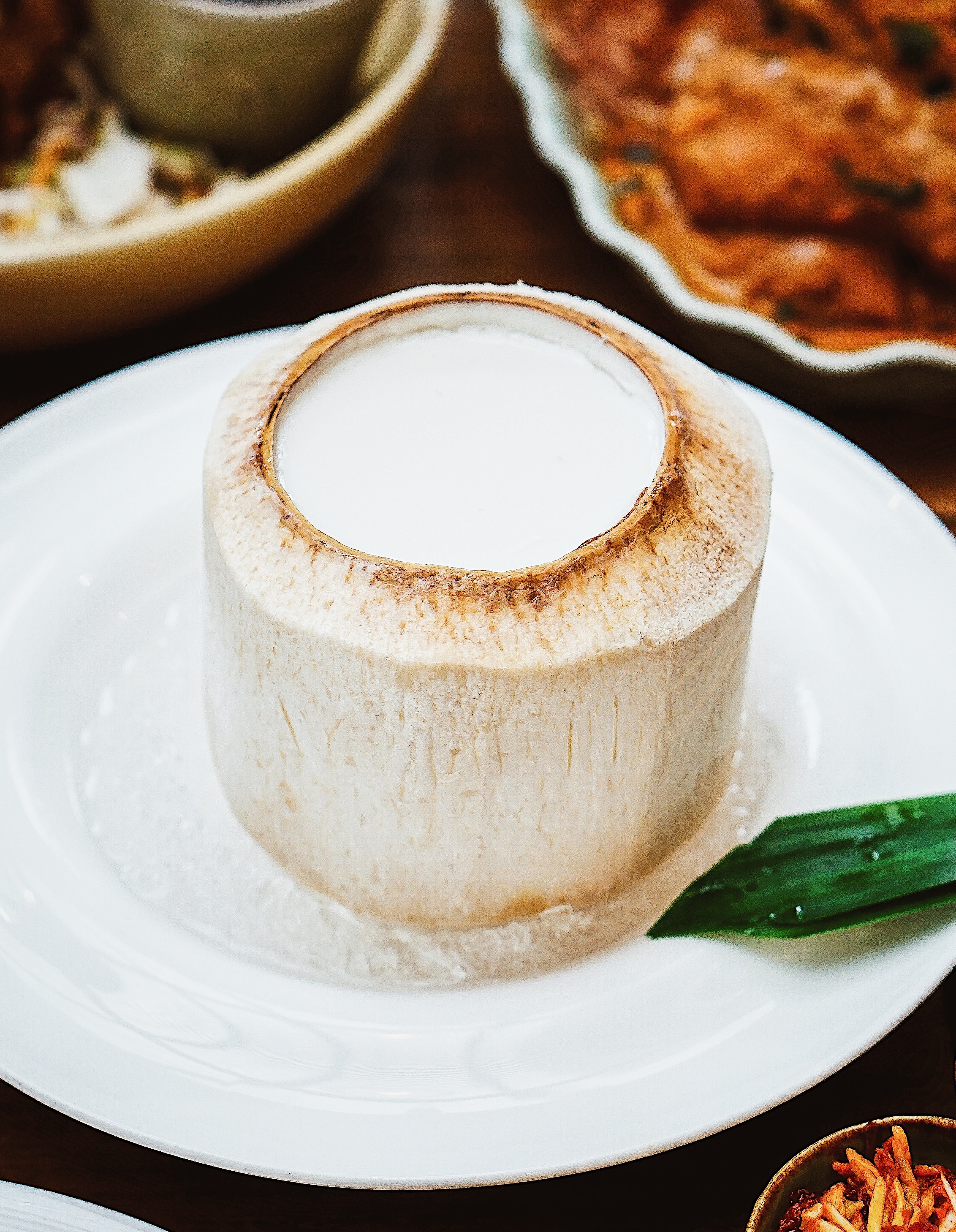 Imagine a whole coconut on a bed of ice, filled with refreshing velvety coconut pudding. That's exactly that.
Plus, you get to scrape all that coconut meat inside and enjoy it!
# Tape Bakar (IDR 39k)
Caramelized fermented cassava, gula melaka sauce.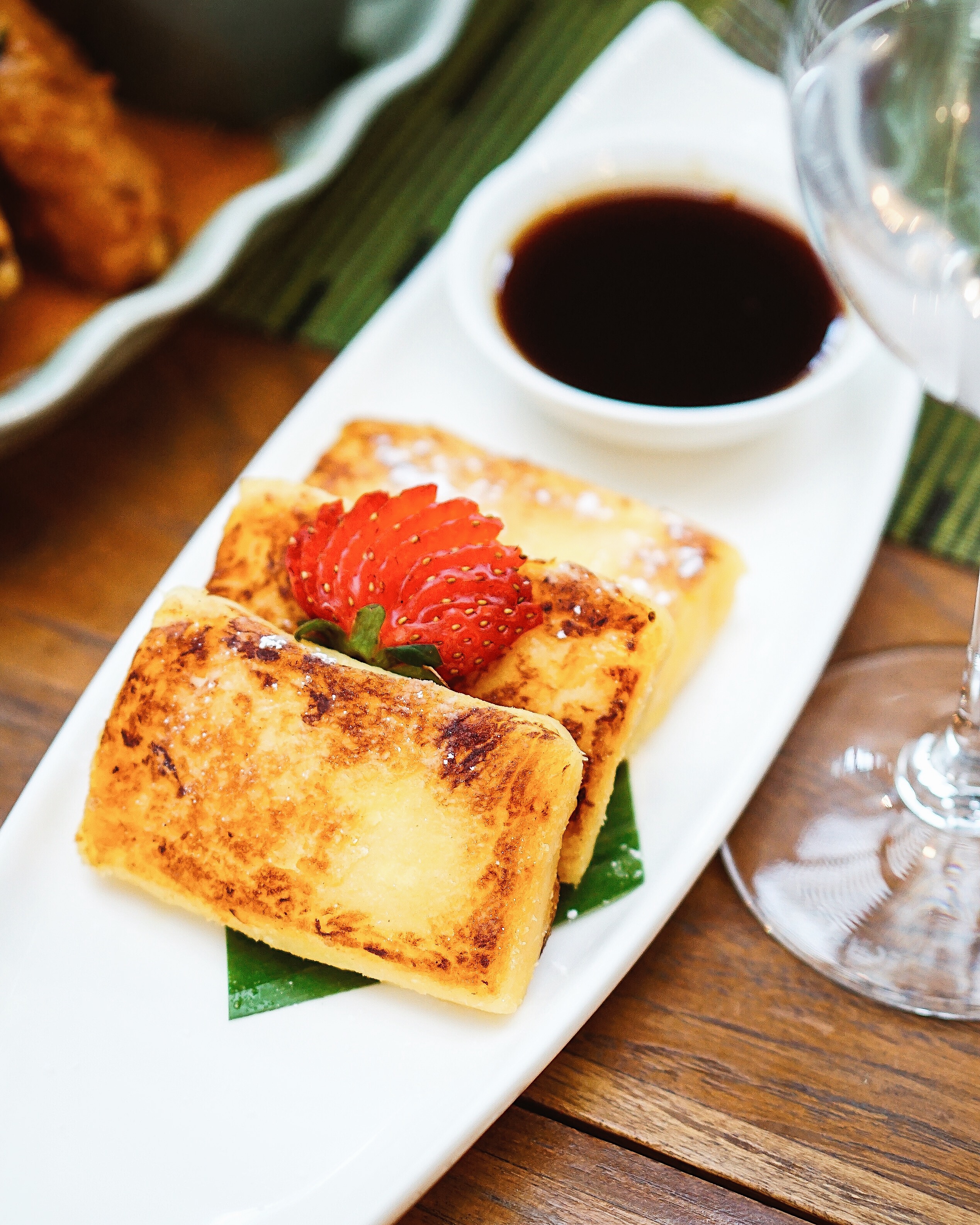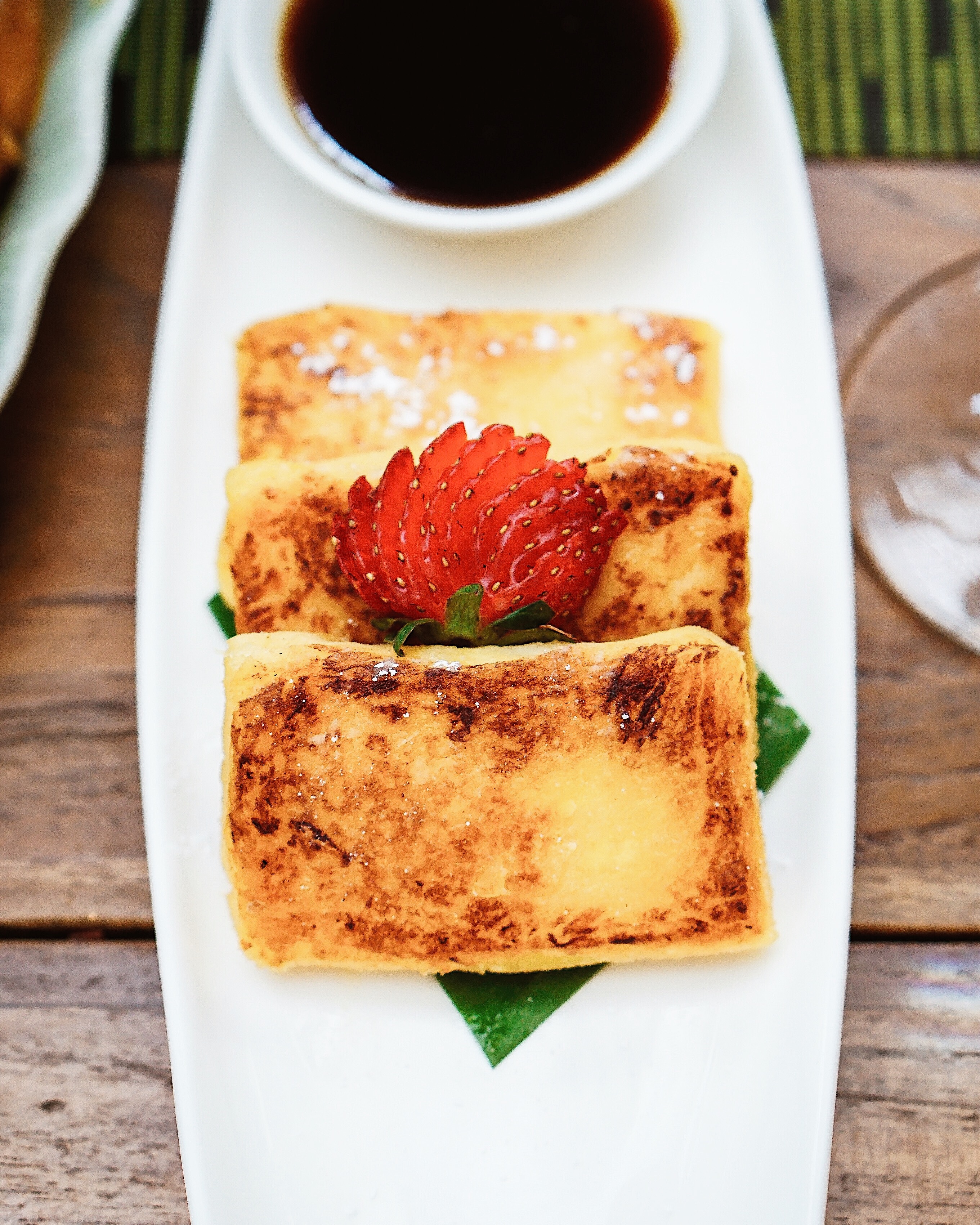 Not a big fan of tape, but well, if you're a fan, here it was!
Well, so, am I being obvious about my positivity towards this establishment?
If not, I should state here that I LOVE Plataran Menteng!
The experience here is totally different to the one in Dharmawangsa. But for ya, you just have to come and experience this place yourself. BUT, remember that reservation is highly recommended to secure your table. Plataran always wants to ensure guests in receiving the best dining experience, so reservation will definitely make sure that happens as Plataran team will have the time to prepare your tables for your own convenience.
Check out the phone number below!
Well, happy foodventuring!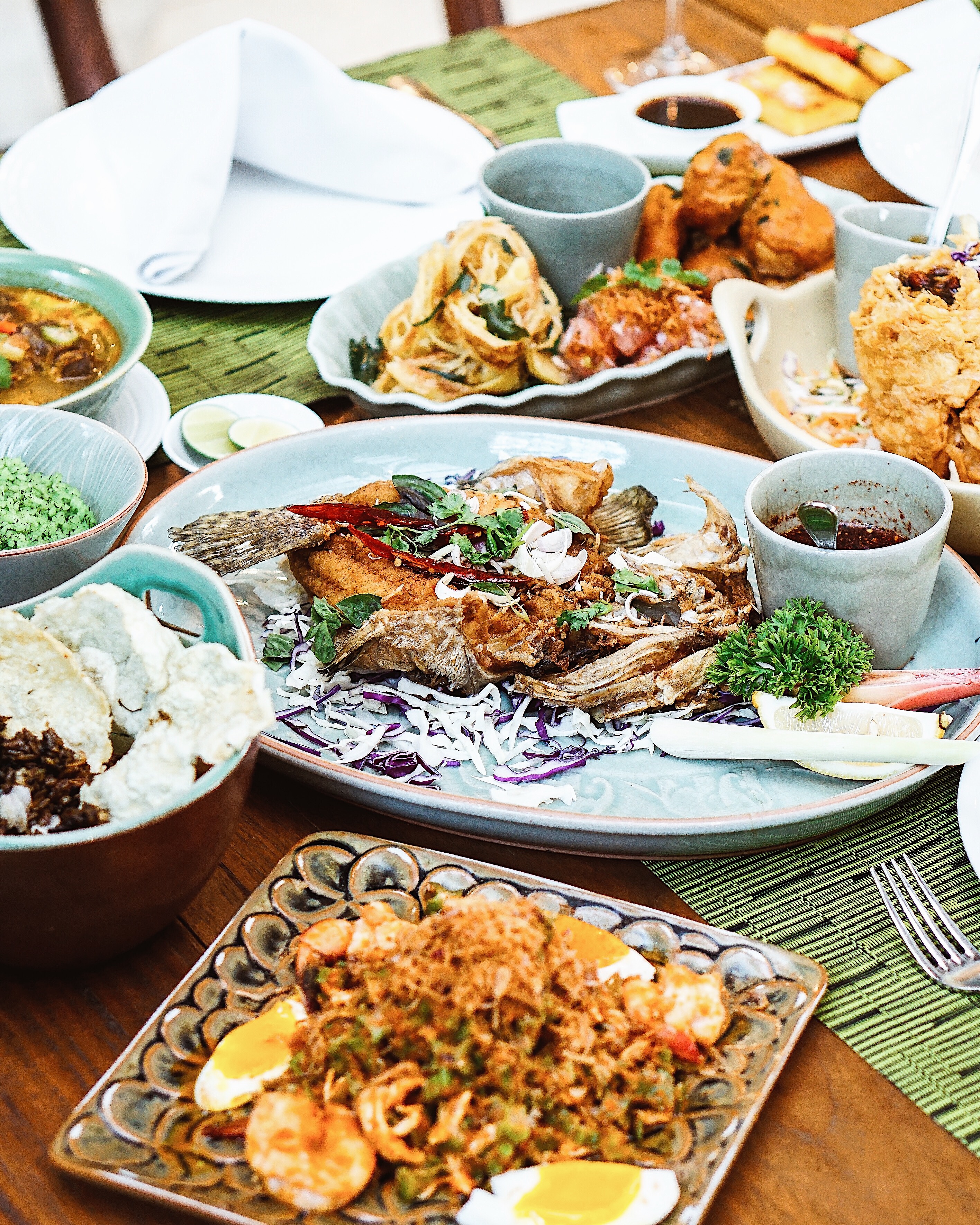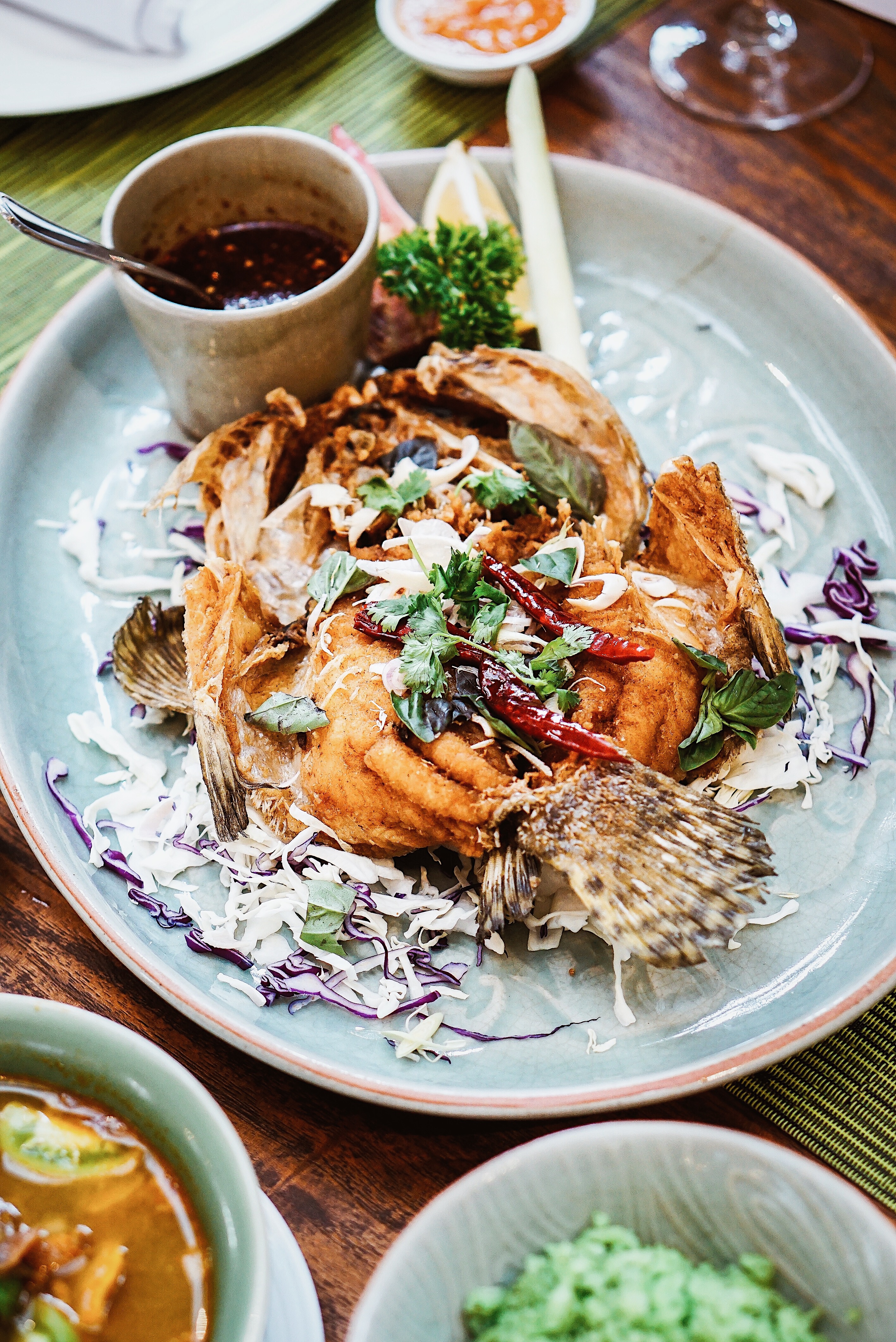 PLATARAN MENTENG | JAKARTA
Jl. H.O.S. Cokroaminoto No. 42, Menteng
Jakarta Pusat 10350
Phone: +6221-29627771 / +62813-9890-8336 / +62813-9890-8335
Opening Hours: 11 AM – 10 PM
Website: www.plataran.com/venues-dining/plataran-menteng/
Instagram: @platarandining