You know I loveee healthy food and I do think that Kelapa Gading is lack of this type of cafes.
So, when I recently stumbled into Back Office Bistro on Instagram, I decided to visit it asap.
Located in a hidden row of shophouses, it's actually not strategic at all. I personally think that it solely relies on offices around the area and the power of social media.
Well, interior-wise, it's pretty simple. A minimalist design with brick walls, and simple tables with wooden pattern. One side of the wall is covered with grey curtains. Not exactly creative, but I feel that the place was kinda homey.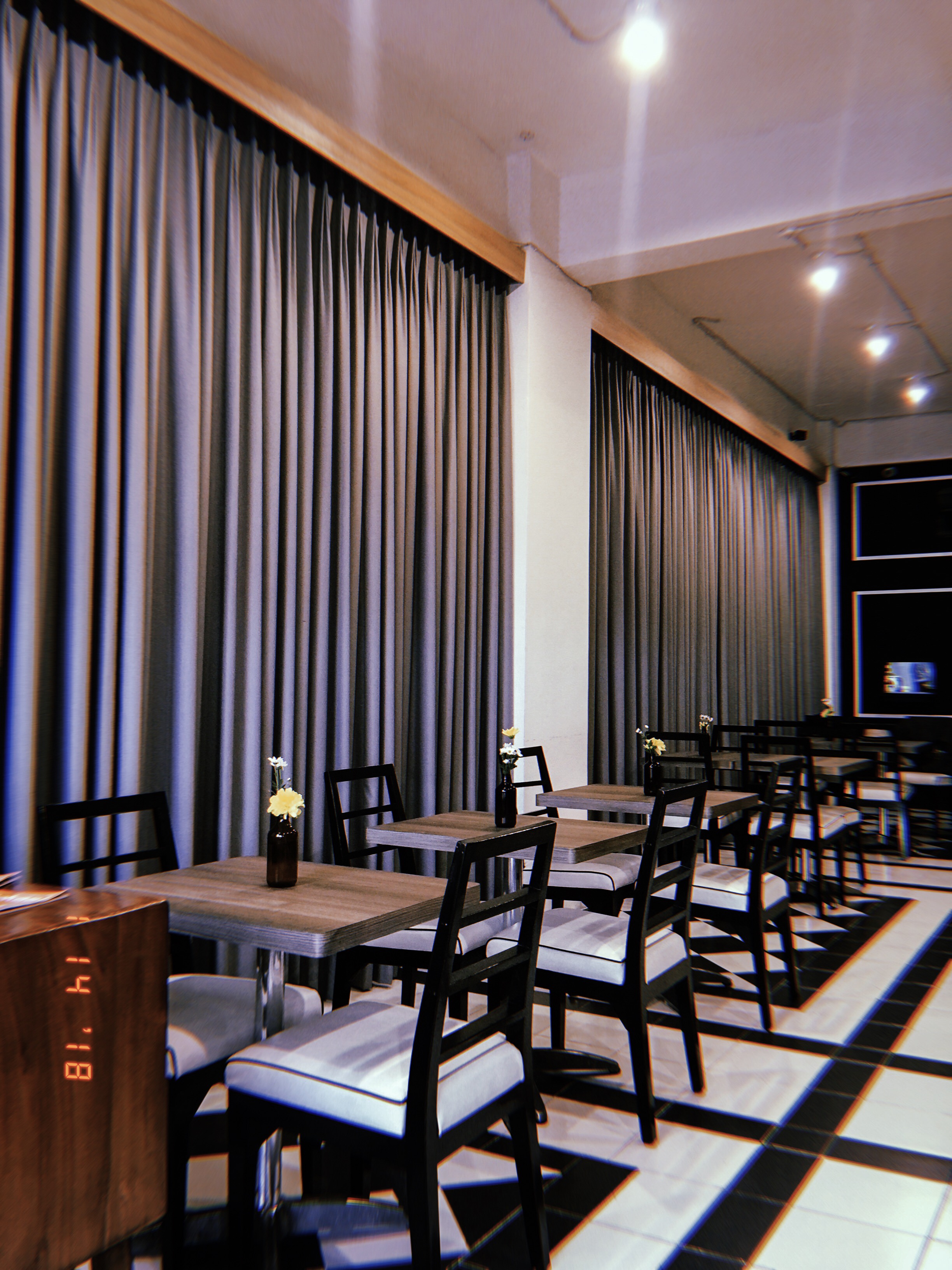 The food range is quite okay, mostly healthy food such as poke bowl, salmon tartare, smoothie bowls, and other alternatives for a healthier approach. Aside from that, they have coffee (from common grounds) and juices.
Without much consideration, we ordered Salmon Tartare, Poke Bowl, Smashed Avocado Toast with Bacon, Avocado Juice and Latte.
Ah, it was raining during our visit, and the homey vibes became stronger. It was a lazy afternoon afterall.
Our ordered food and drinks came pretty fast. Everything looked almost perfect, so without further ado, let's check it out.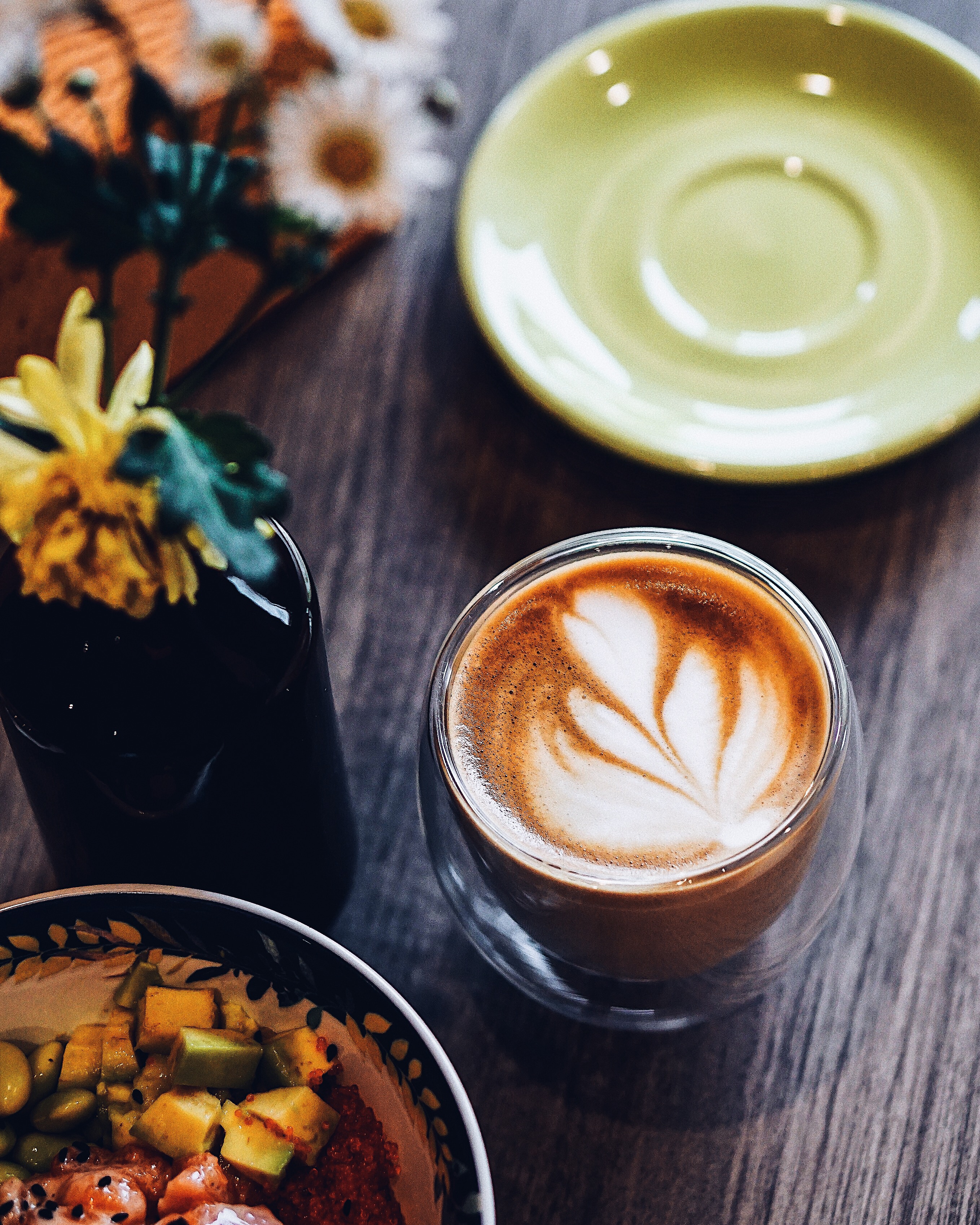 # Hot Latte (IDR 25 k)
Their latte was great for me, if not perfect. They succeeded both in texture and flavor-wise. I love that it has a clean aftertaste and balance bittersweetness.
# Avocado Juice (IDR 25 k)
I didn't even take the picture, but it's good anyway!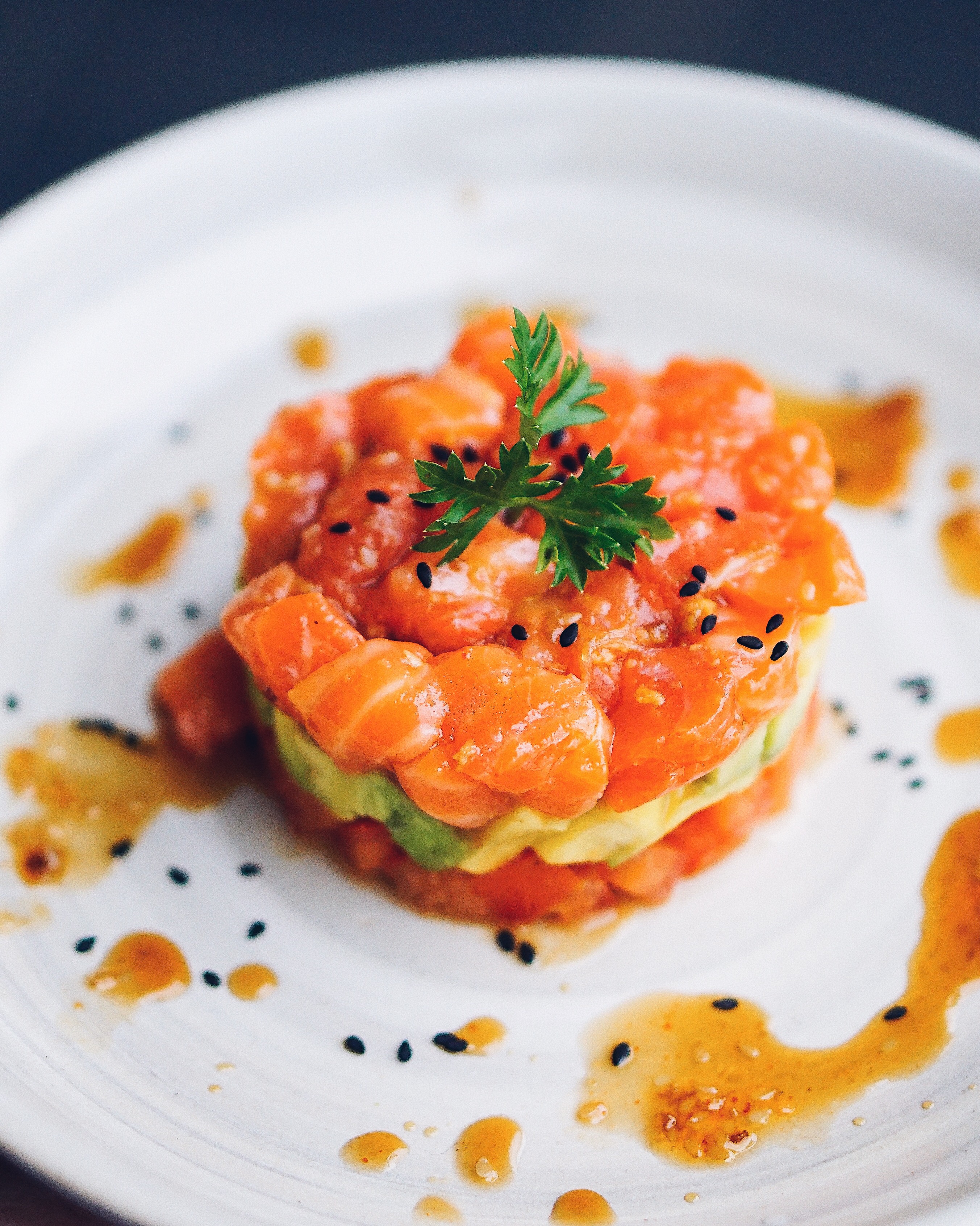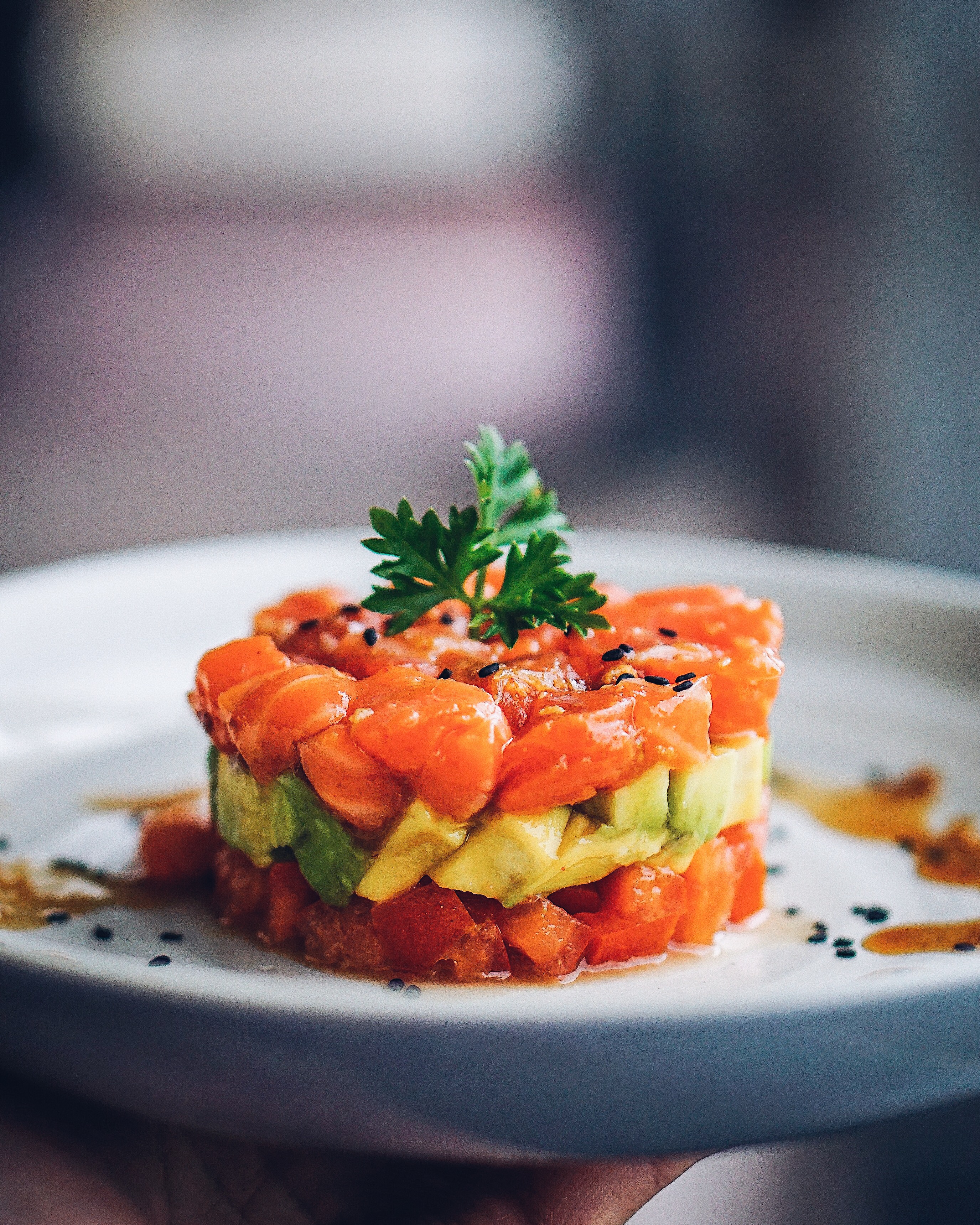 # Salmon Tartare (IDR 40 k)
A stack of 3 layers which are consisted of tomato, avocado, and salmon tartare. The key of this great dish was their ingredients' freshness. They're also sprinkled with some sweet sauce that seemed like a combination of sesame, soy sauce and mirin. Definitely recommended.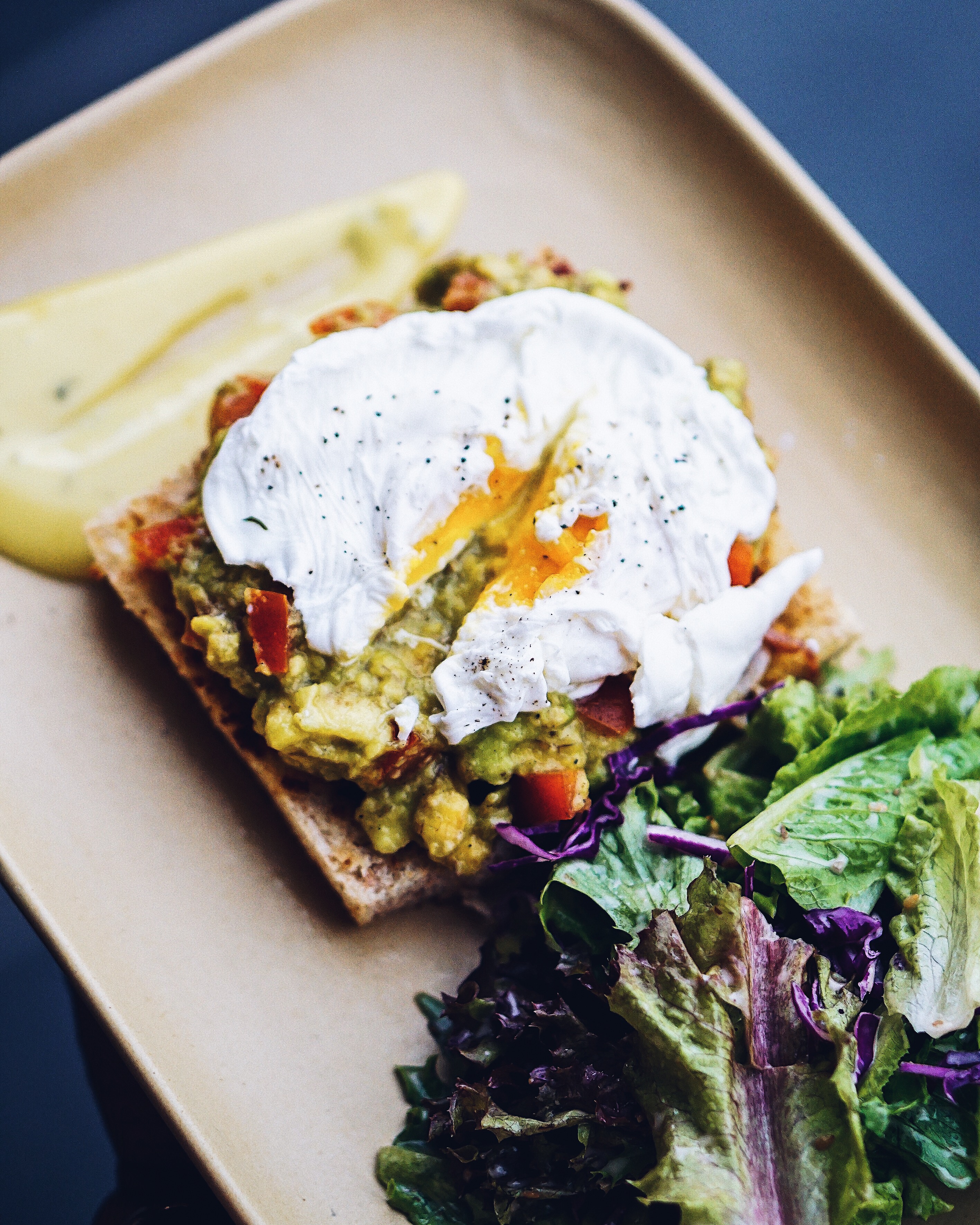 # Smashed Avocado (IDR 40 k) with Bacon (IDR 10 k)
This definitely doesn't look too good because they seemingly had some trouble in making the perfect poached egg on top. It resulted in an overcooked weird-looking egg. Nonetheless, the other parts of the ingredients were more than making up for the egg, from the toast, fresh smashed avocado with some tomato chunks, the honey mustard and the salad with fragrant sesame dressing!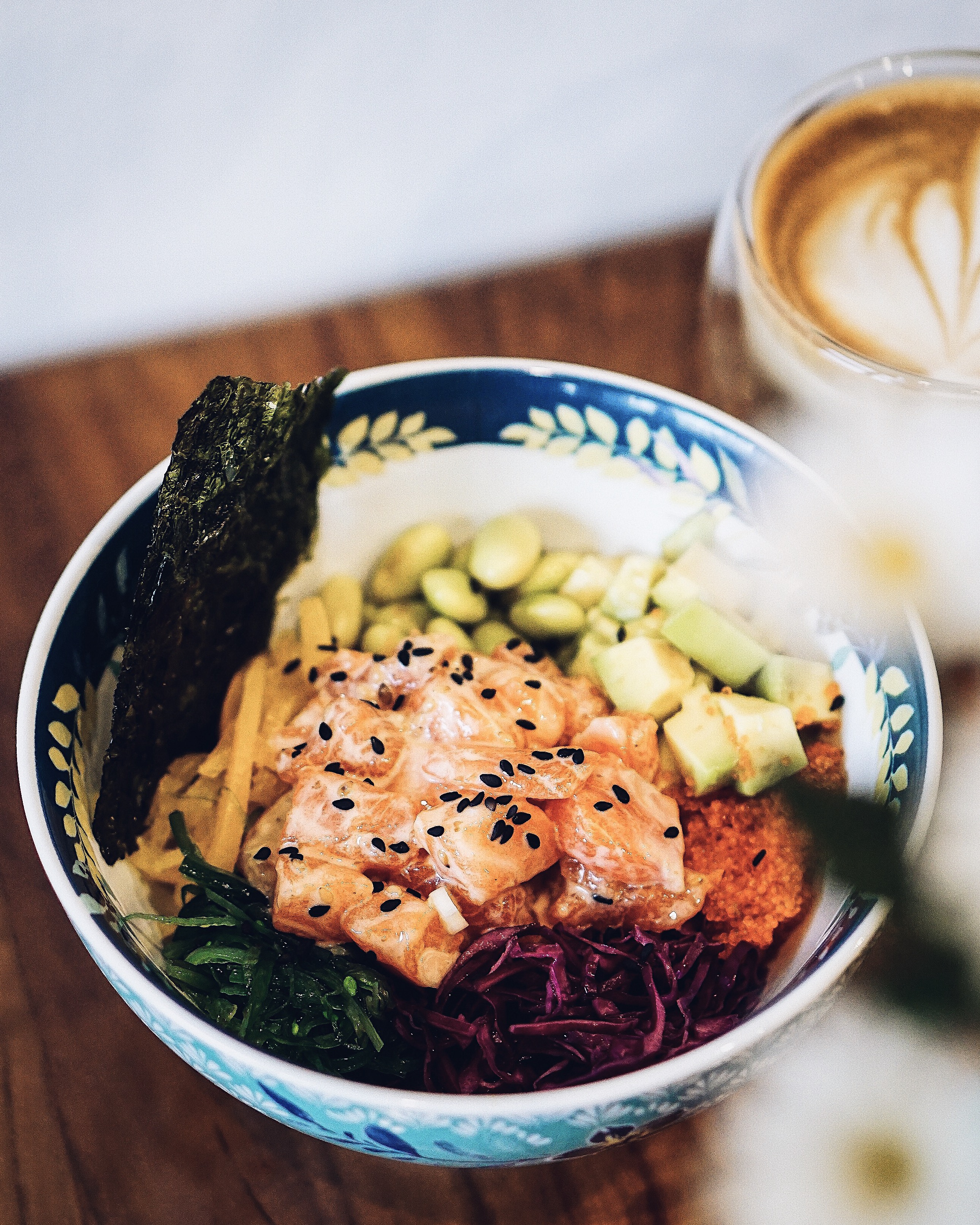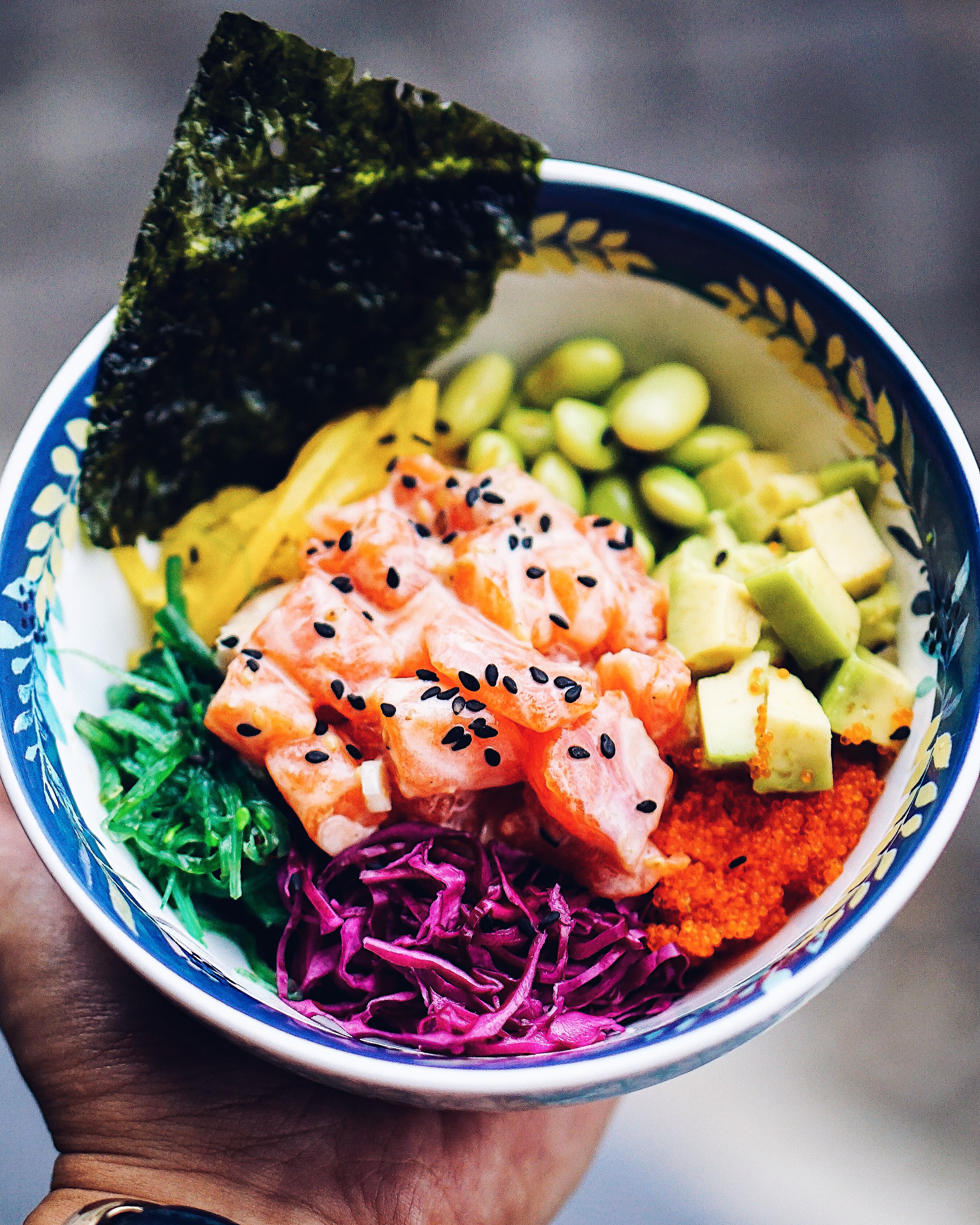 # Poke Bowl (IDR 40 k) with Quinoa (IDR 10 k)
The default of this dish is actually a bed of steamed rice, salmon poke with roasted sesame dressing, avocado, wakame, tobiko, edamame, pickled daiko, and nori. But we preferred a healthier option than rice, so we opted for the quinoa that required additional IDR 10k. The verdict was pure satisfaction. Again, the fresh ingredients were the key to a great poke bowl, so they actually excelled in this. Absolutely recommended for you who love Poke Bowl!
Other than the dishes above, they also have other options such as Salads, Appetizers, and Main Courses (that are available after 11 AM) such as Crispy Skin Salmon, Smoked Pork Chop, Baked Fish, and Mie Ayam Karet! The best part is that all of the dishes come along with reasonable prices!
They're open every day at 7AM-10PM, so breakfast is available for office workers.
To close this post up, I will say that I'm super sure that I will often visit this place for satisfying healthy options and coffee!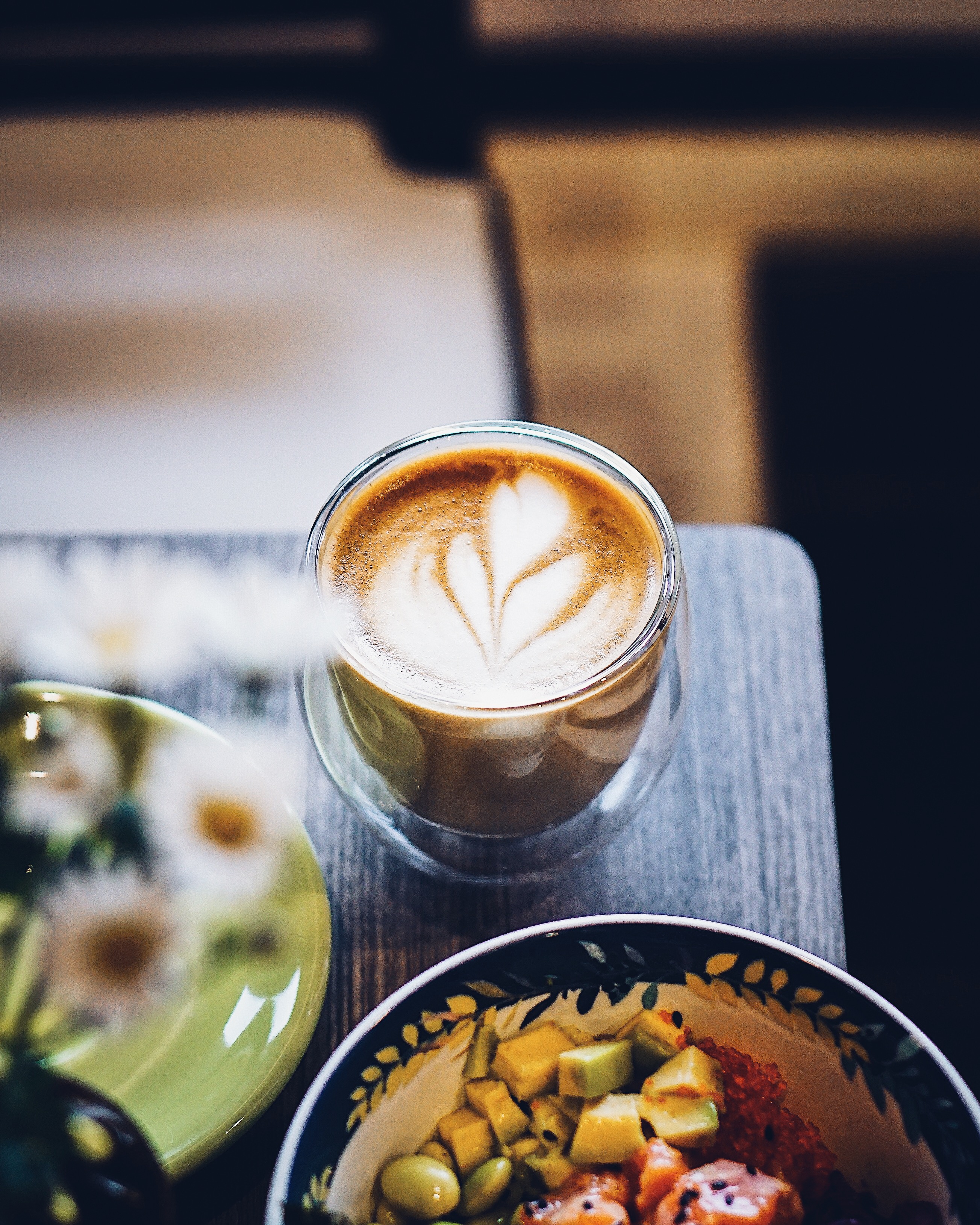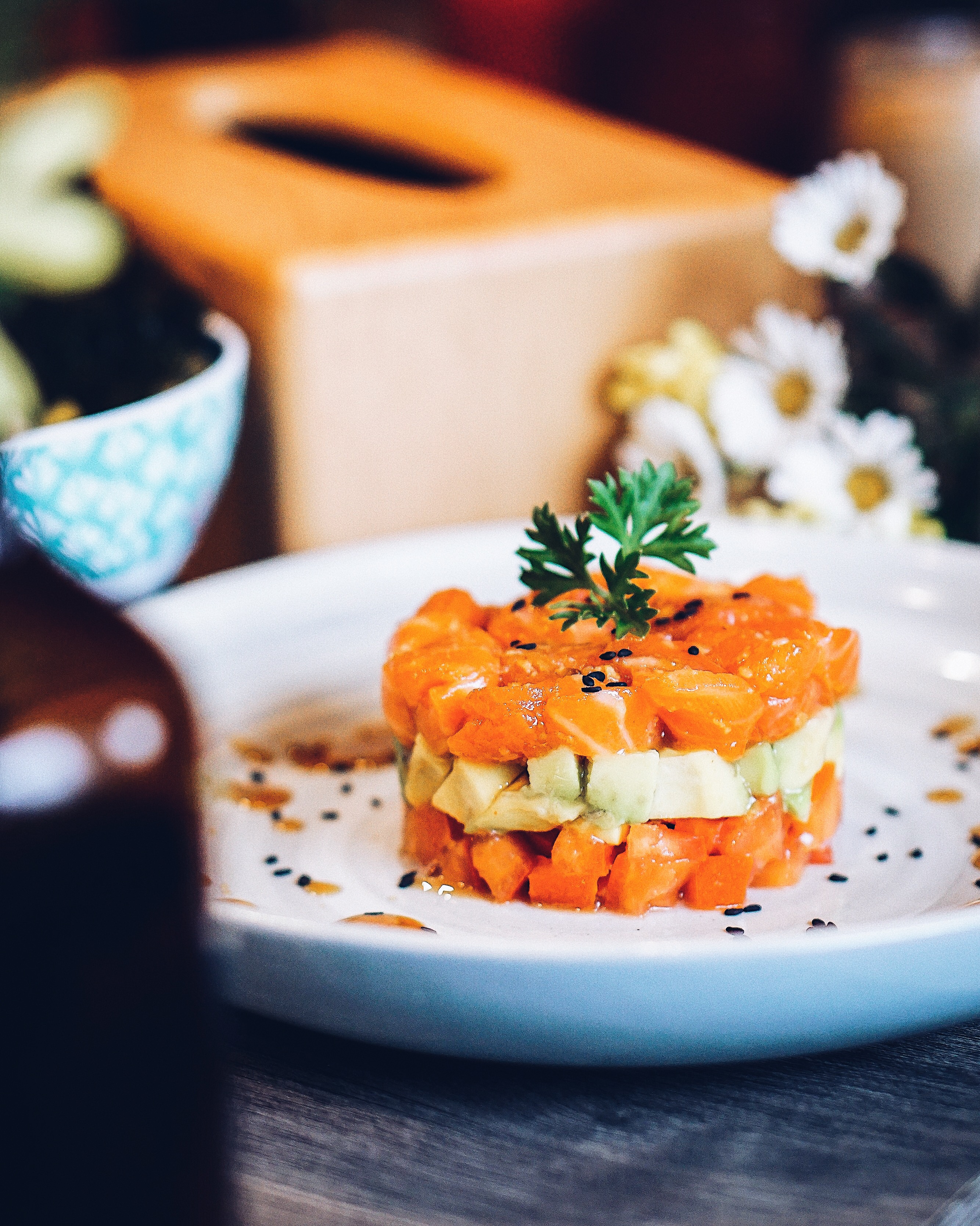 BACK OFFICE BISTRO | JAKARTA
Ruko Inkopal, Blok A No. 35
Jl. Boulevard Barat, Kelapa Gading, Jakarta
(Ps. Just look for Hyundai Showroom as your guide. Back Office Bistro is behind it.)
Phone: +6221-29759253
Instagram: @backofficebistro