Ruci's Joint is probably not a new name to you, but did you know that they're reopening last December with a new concept, changing its collaborative cafe concept to a centralized kitchen? If not, I would be glad to share this post and at the same time, introduce you The Breakfast Crew!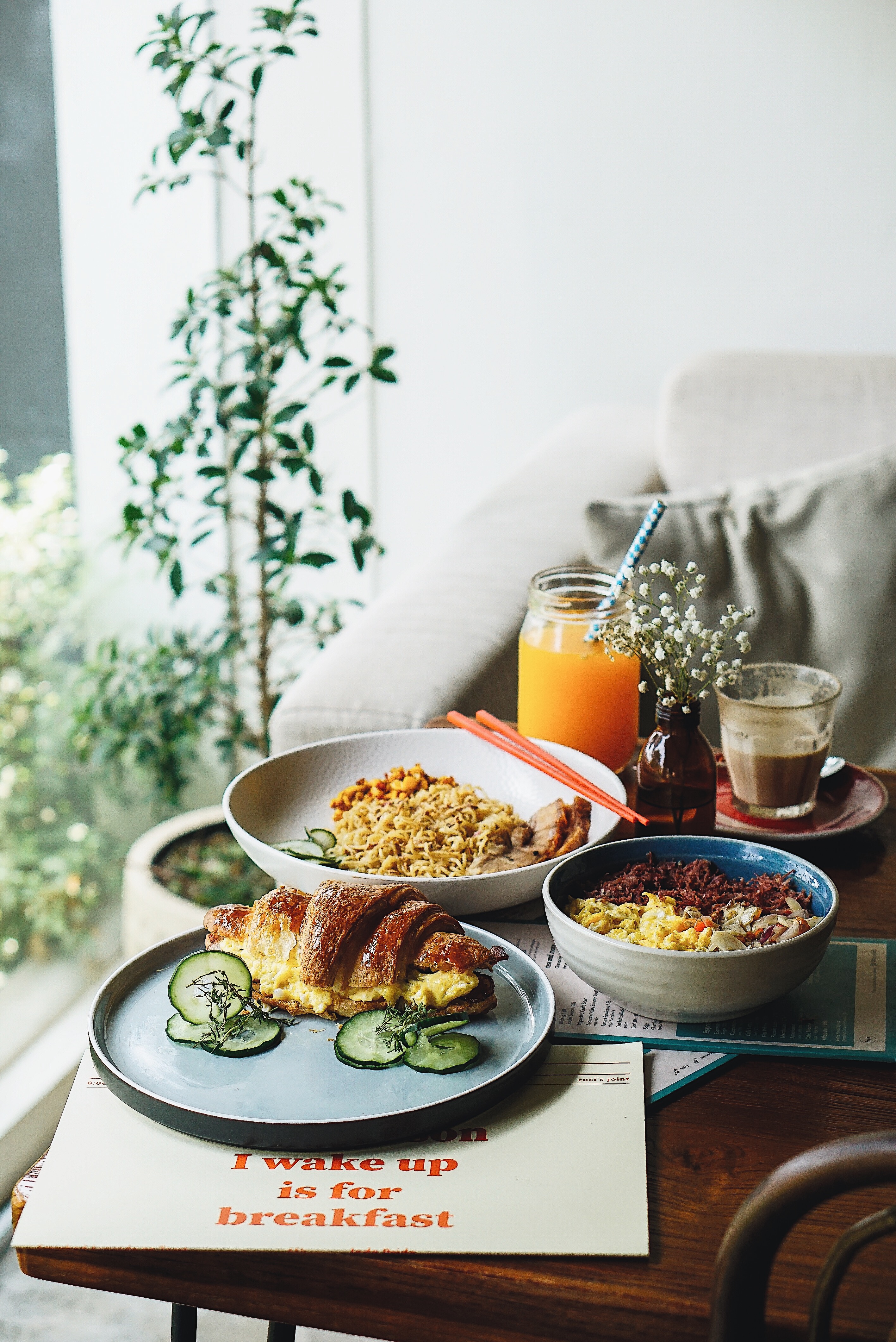 Ruci's Joint just recently launched their breakfast menu named 'The Breakfast Crew' in hope to be a cure for your morning hunger. Since they're open early at 8, I sure think it's a great idea and I was quite curious to what they could offer.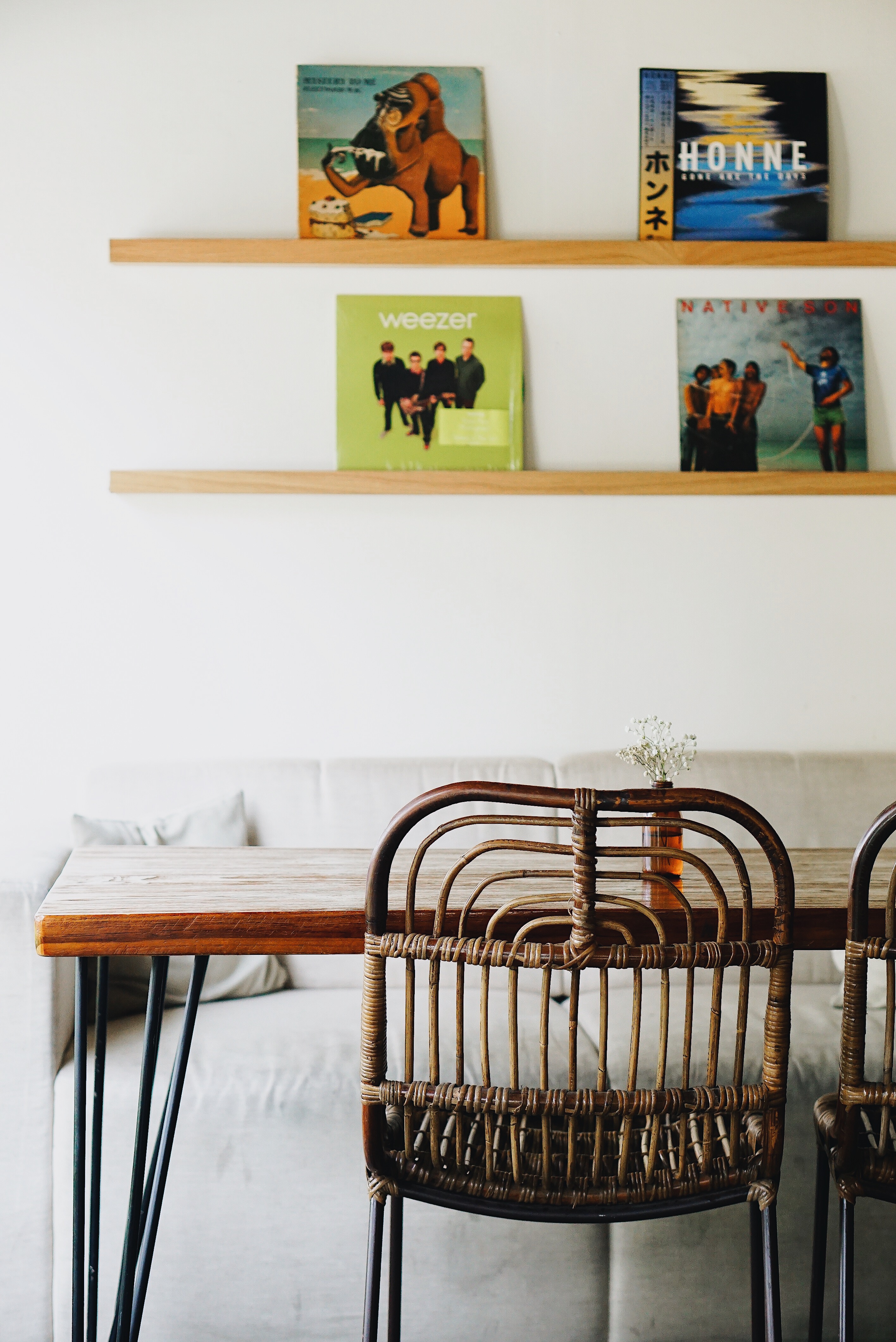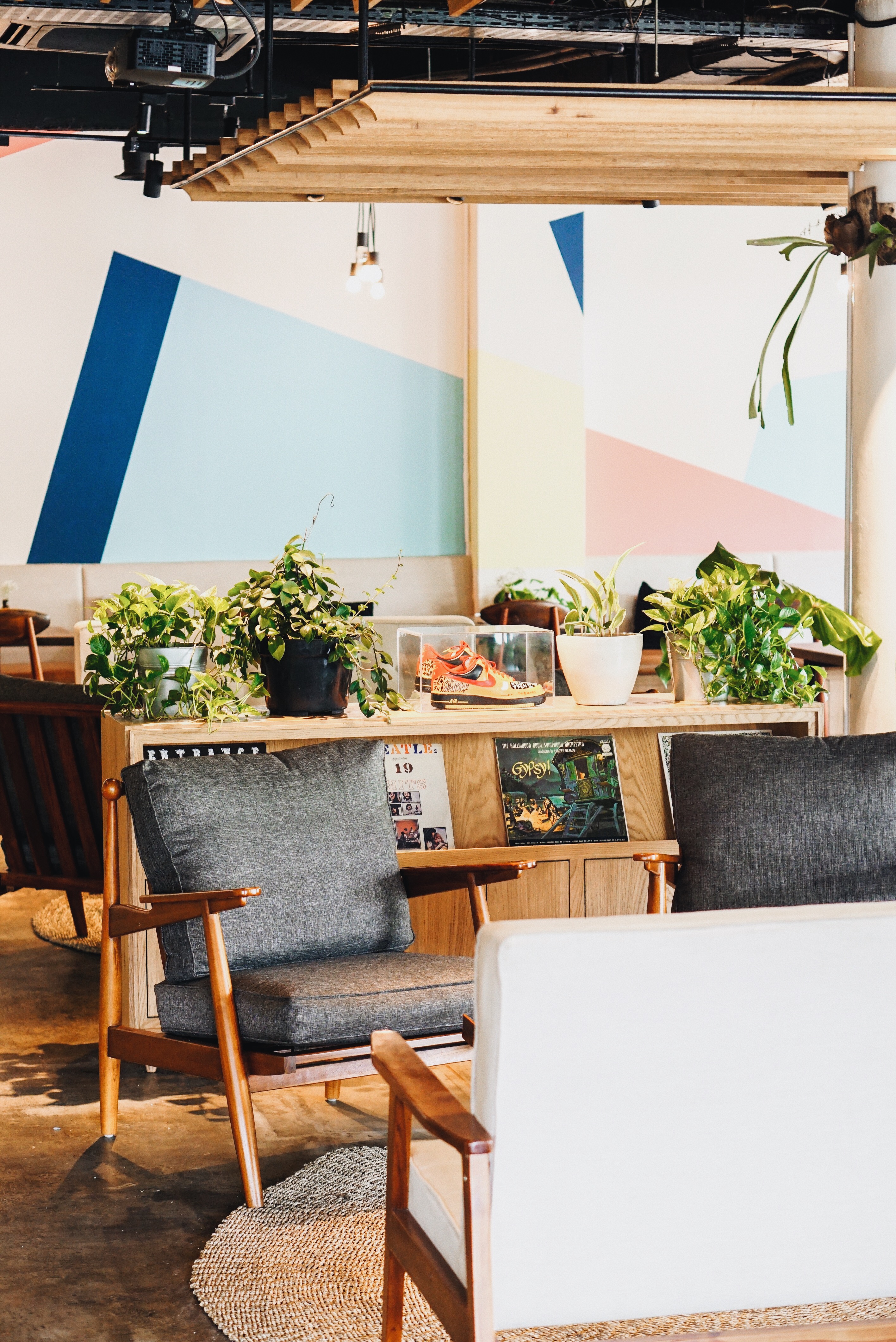 As a cafe by day and a neighbourhood bar by night, Ruci's Joint seems to be a good place to sit back and relax early in the morning. Especially with their clean and artsy interior, completed with abundant sunlight, Ruci's Joint sparked a positive vibe to us. The newly-revamped environment seemed to work divine!
Let's check what we had for the happy morning and see the mouth-watering pictures!
# The Big Breakfast Mie Goreng (IDR 55k)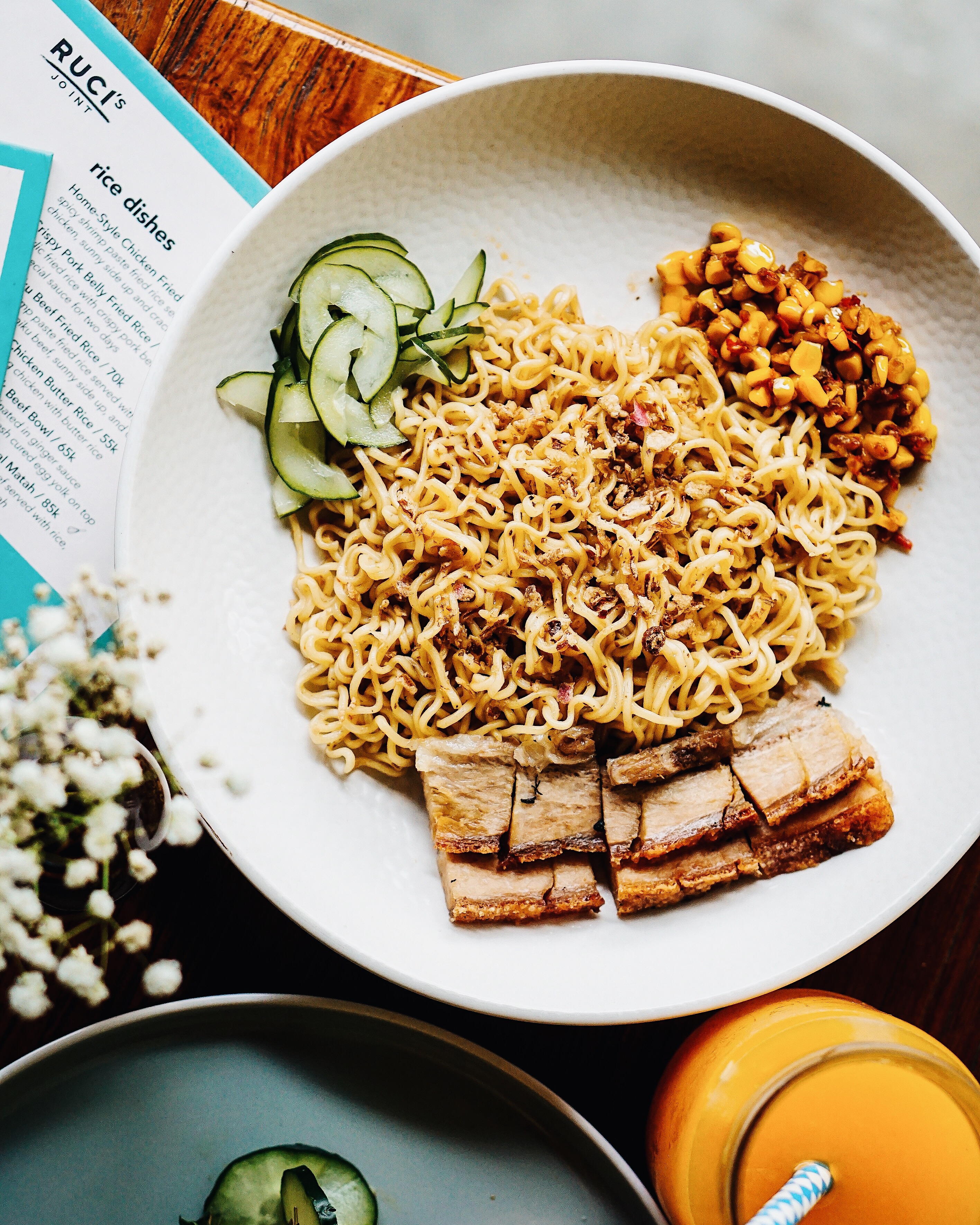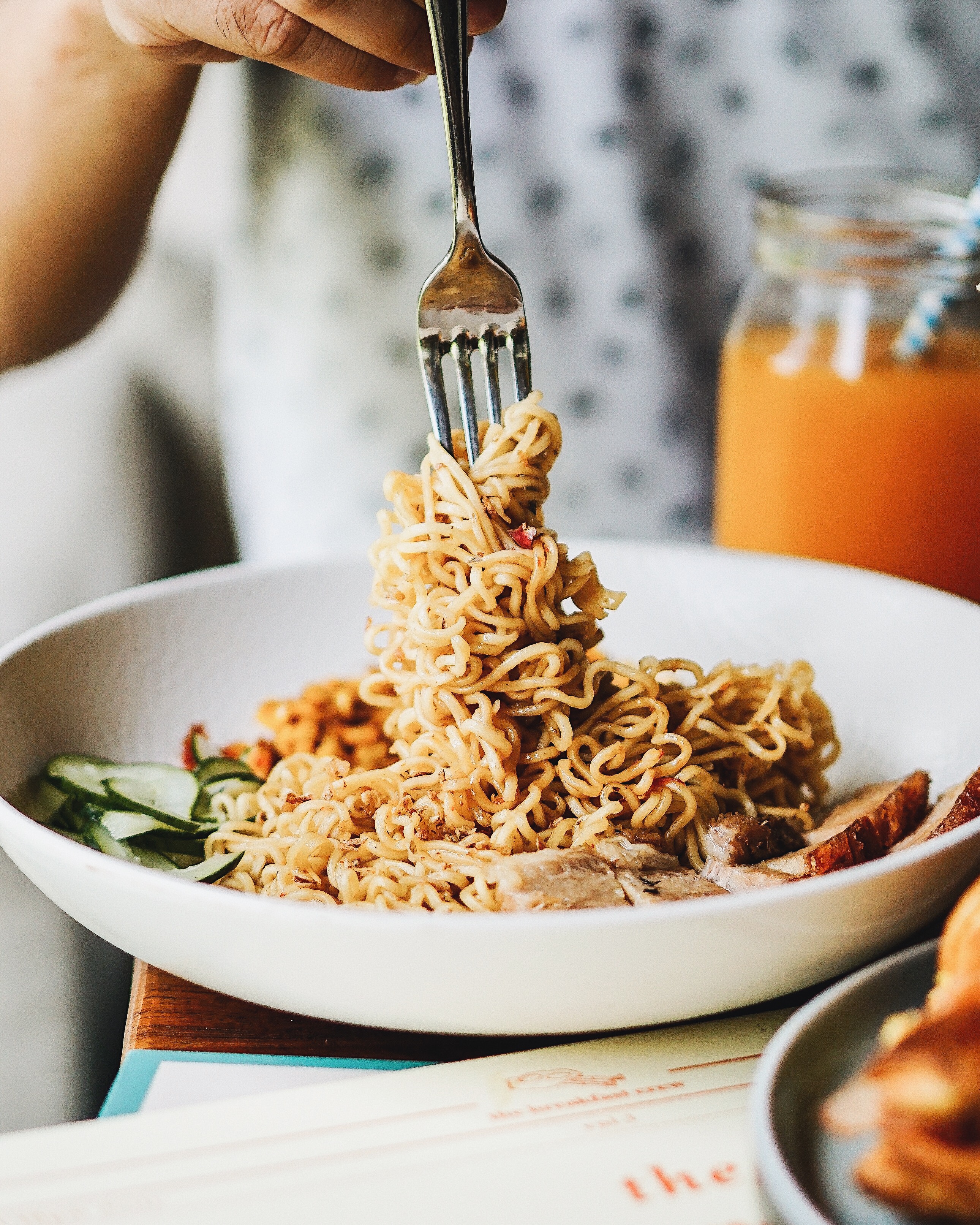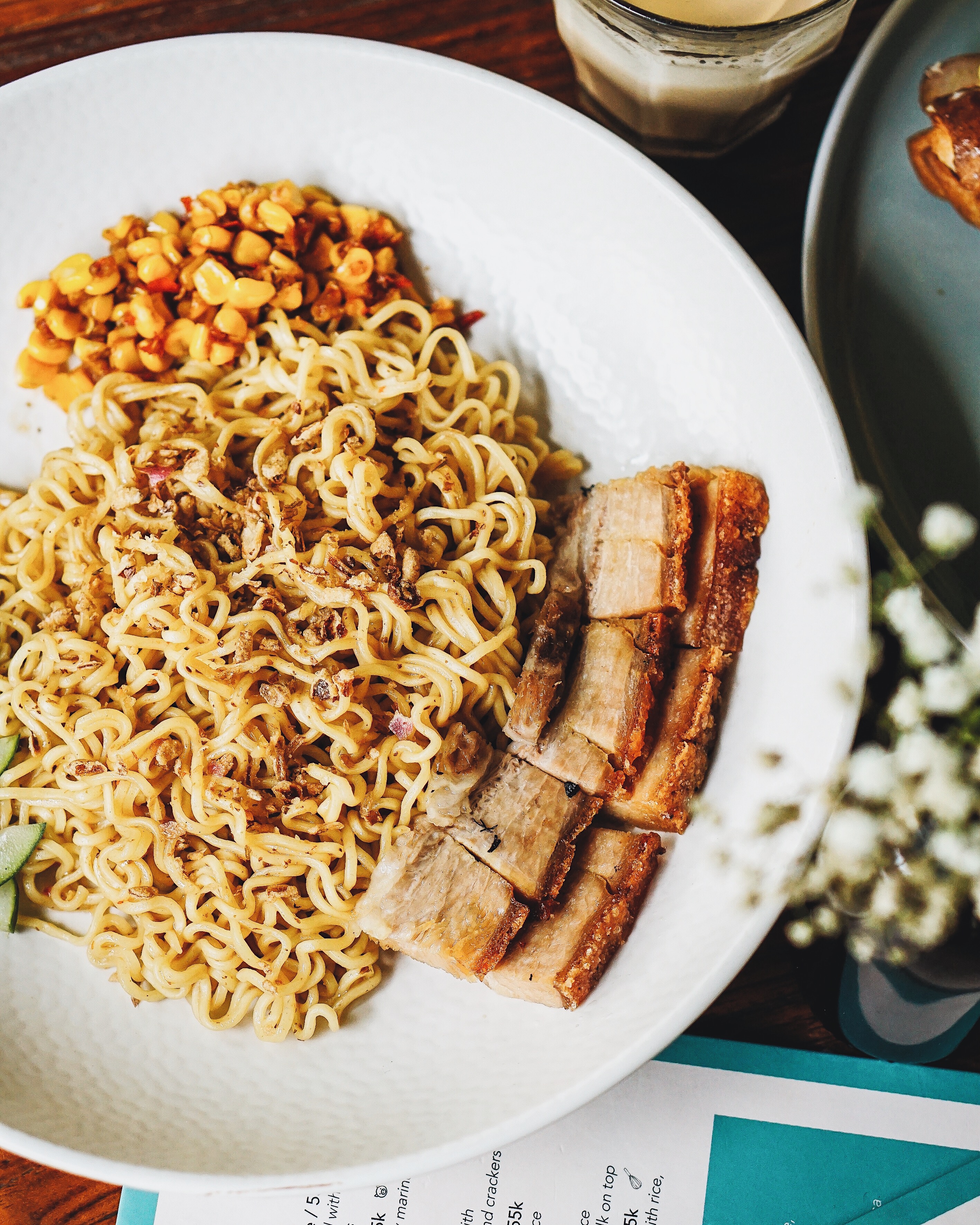 It's a surprise for me that Ruci's Joint decided to bring this type of food to the breakfast list. But to think about it, I actually had Mie Goreng daily as breakfast back when I was a kid! To add more, the Mie Goreng is not the ordinary type, but instead, it's an upgraded version with 2-day-marinated crispy pork belly and sweet corn with XO sauce. It's said to be inspired by ACME's chef from Sydney, Australia. Loving this!
# Bacon and Egg Croissant (IDR 55k)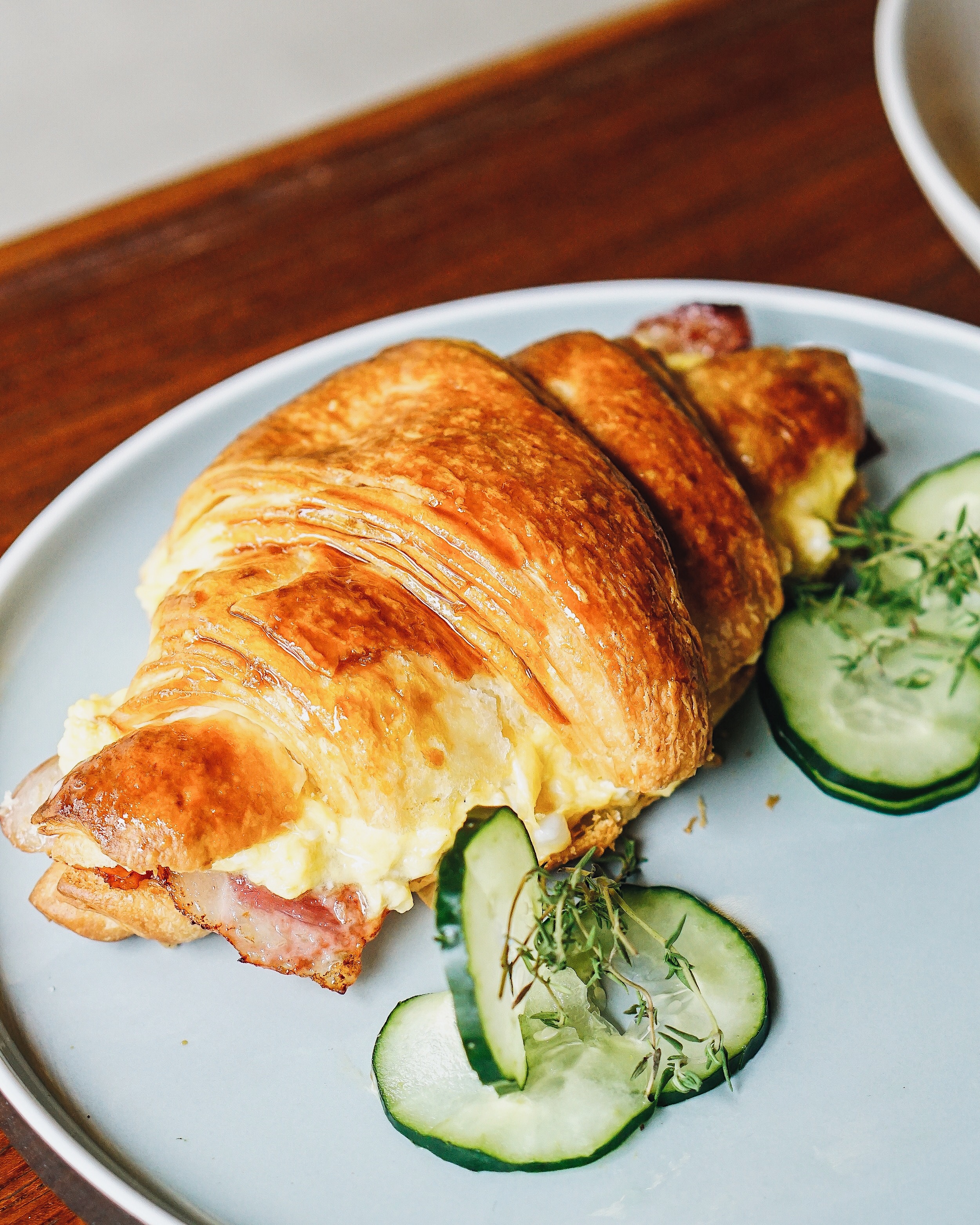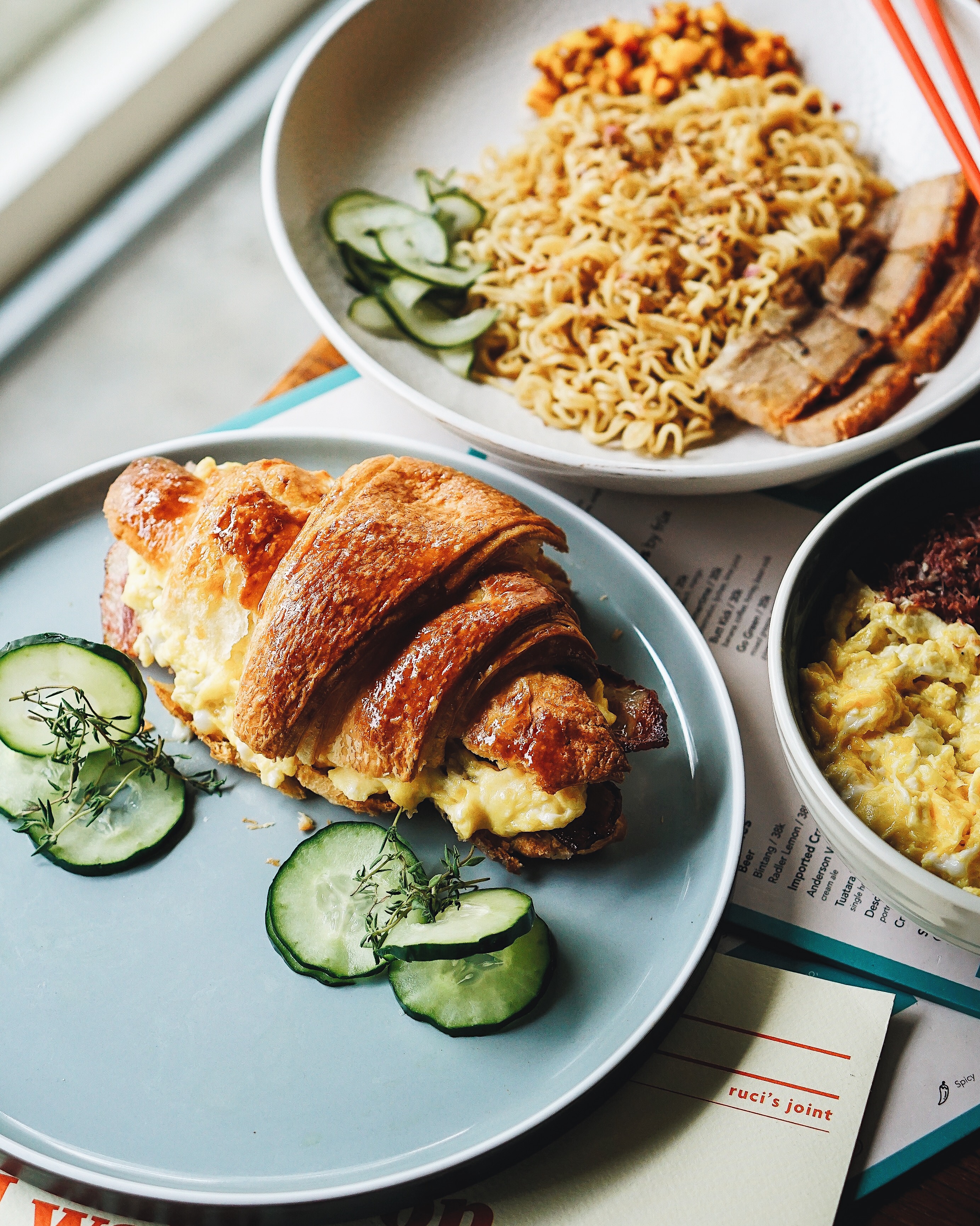 Coming next, this Bacon and Egg Croissant didn't exactly impress me (especially after something as special as The Big Breakfast Mie Goreng). But for people who love the usual brunch dishes, this would be a safe choice.
# Did OJ Do It (IDR 35k)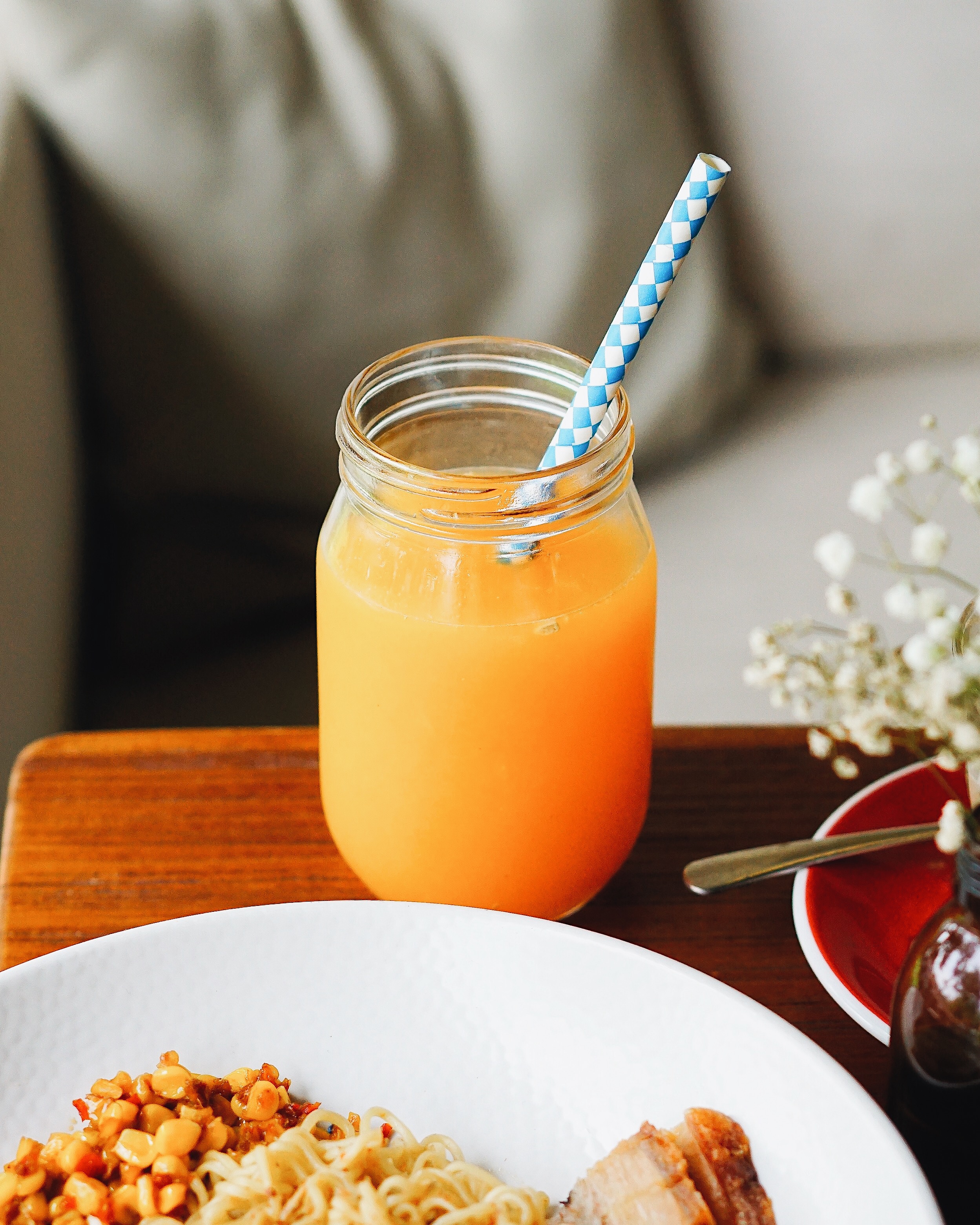 To accompany the breakfast, this freshly-squeezed orange juice was divine!
# Corned Beef Rice Sambal Matah (IDR 85k)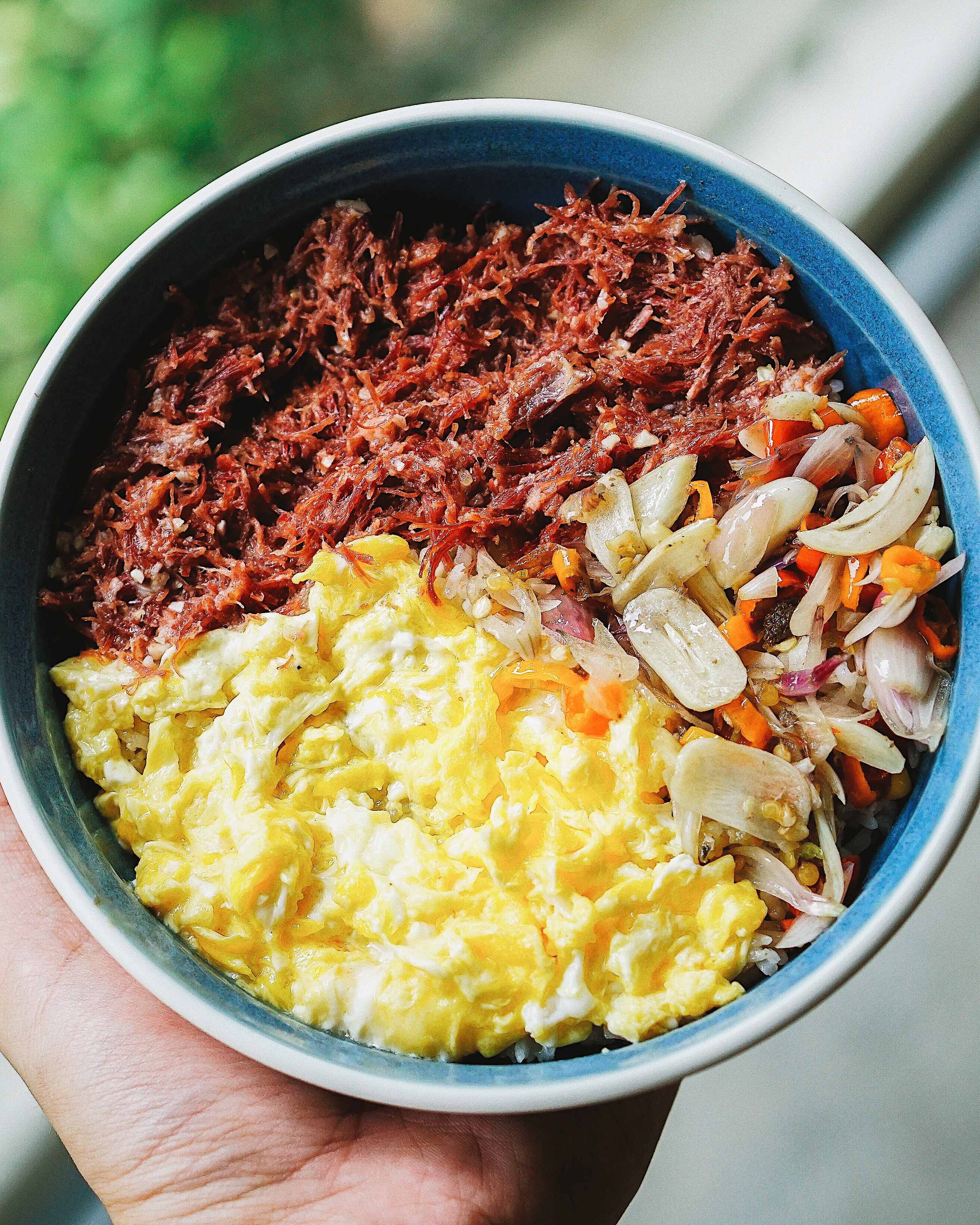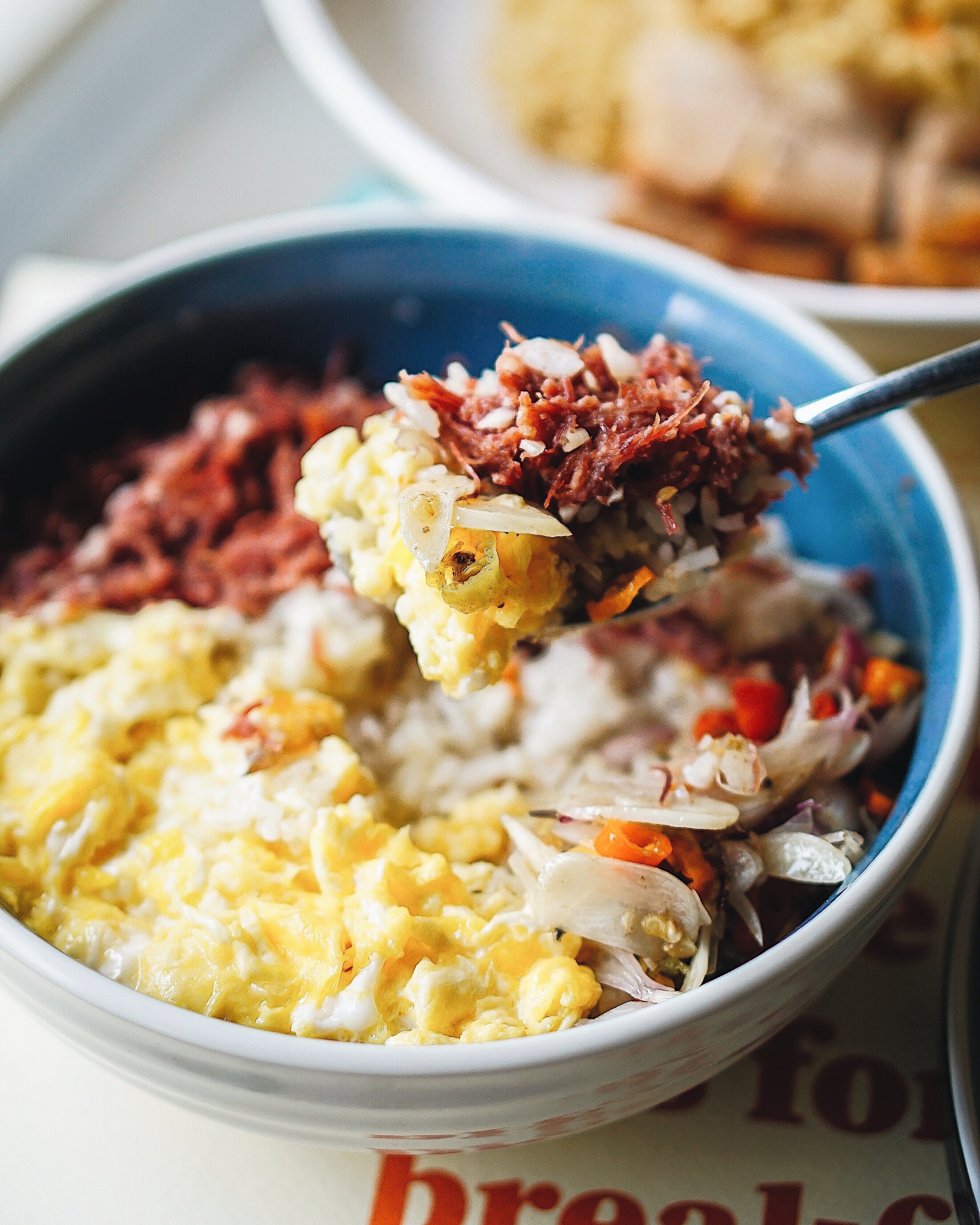 From the regular menu, we had this Corned Beef Rice with Sambal Matah. I cringed at first, but quickly took it back after a spoonful of this strange combination. The first impression was strangely good! The corned beef turned out to be uber good with a mix of sambal matah and smooth scrambled egg! The rice itself was not plain, but rather savoury, probably all drenched in the fragrant sambal matah oil! After tasting and finishing up all the dishes, I could easily declare this as the best dish we had from Ruci's Joint!
# Dori Rose Spaghetti (IDR 75k)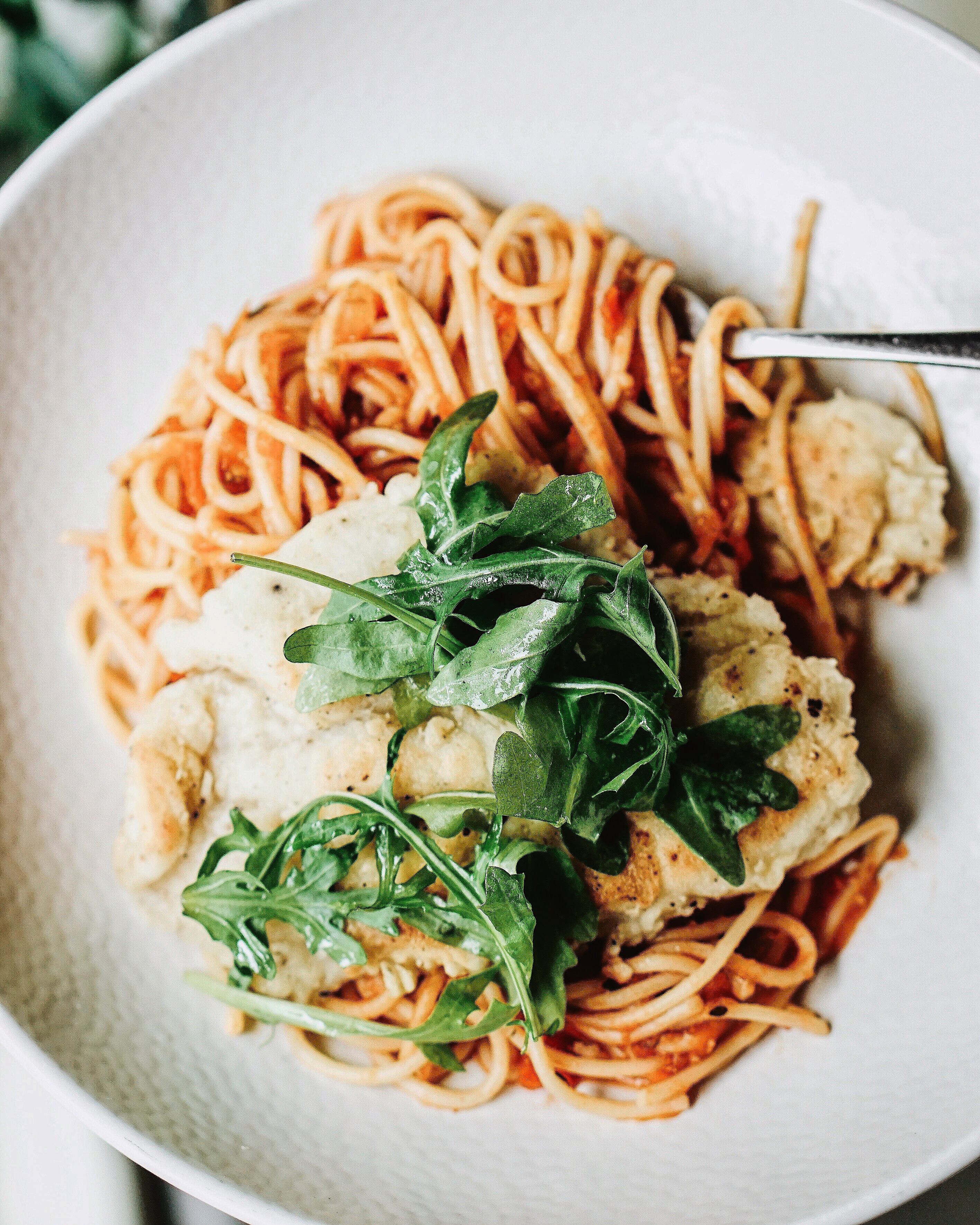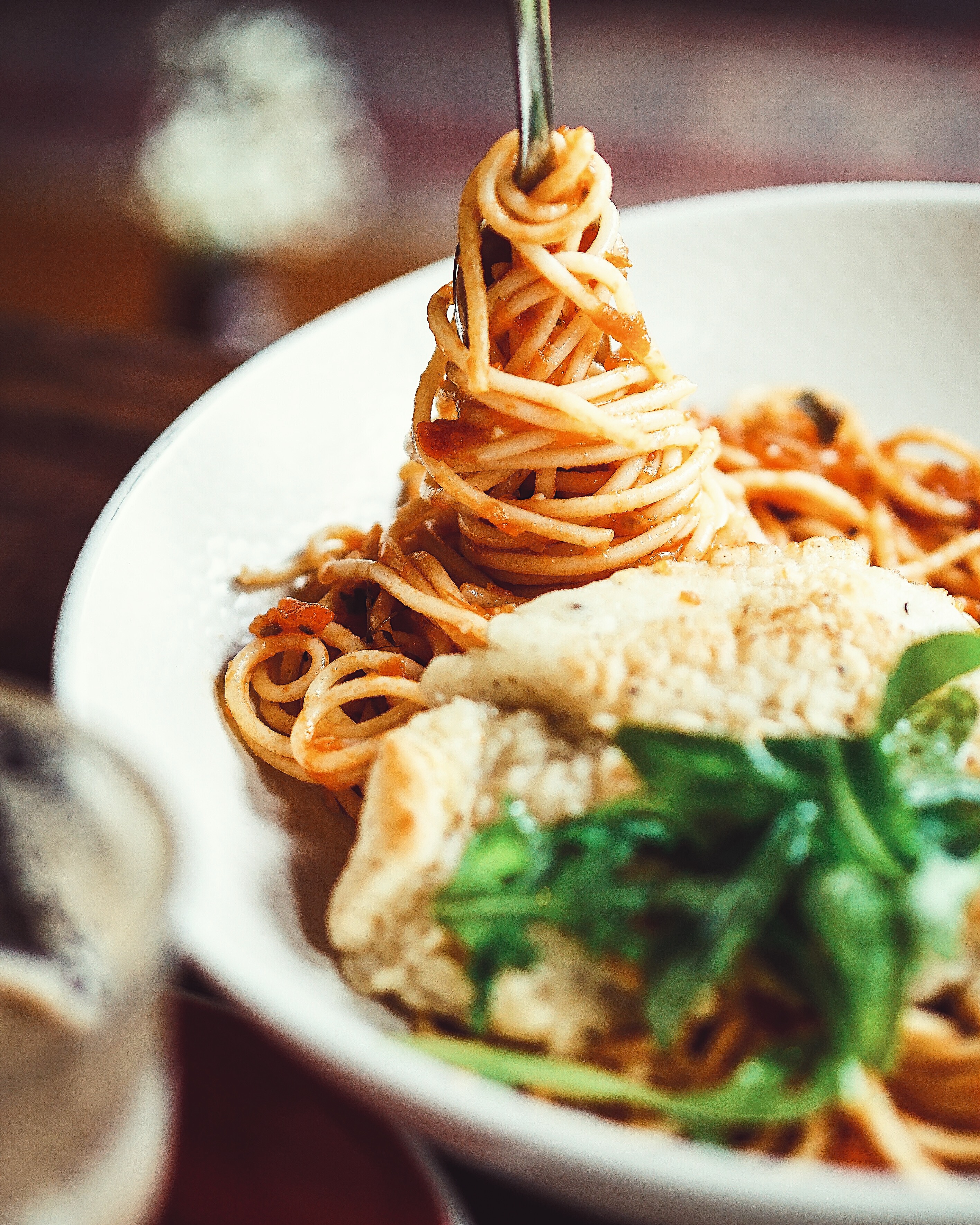 If you love tomato-based pasta, then this is IT for you. The highlight here is their seared dori. The dori was great and it went well with the creamy tomato sauce!
# Cafe Latte (IDR 31k)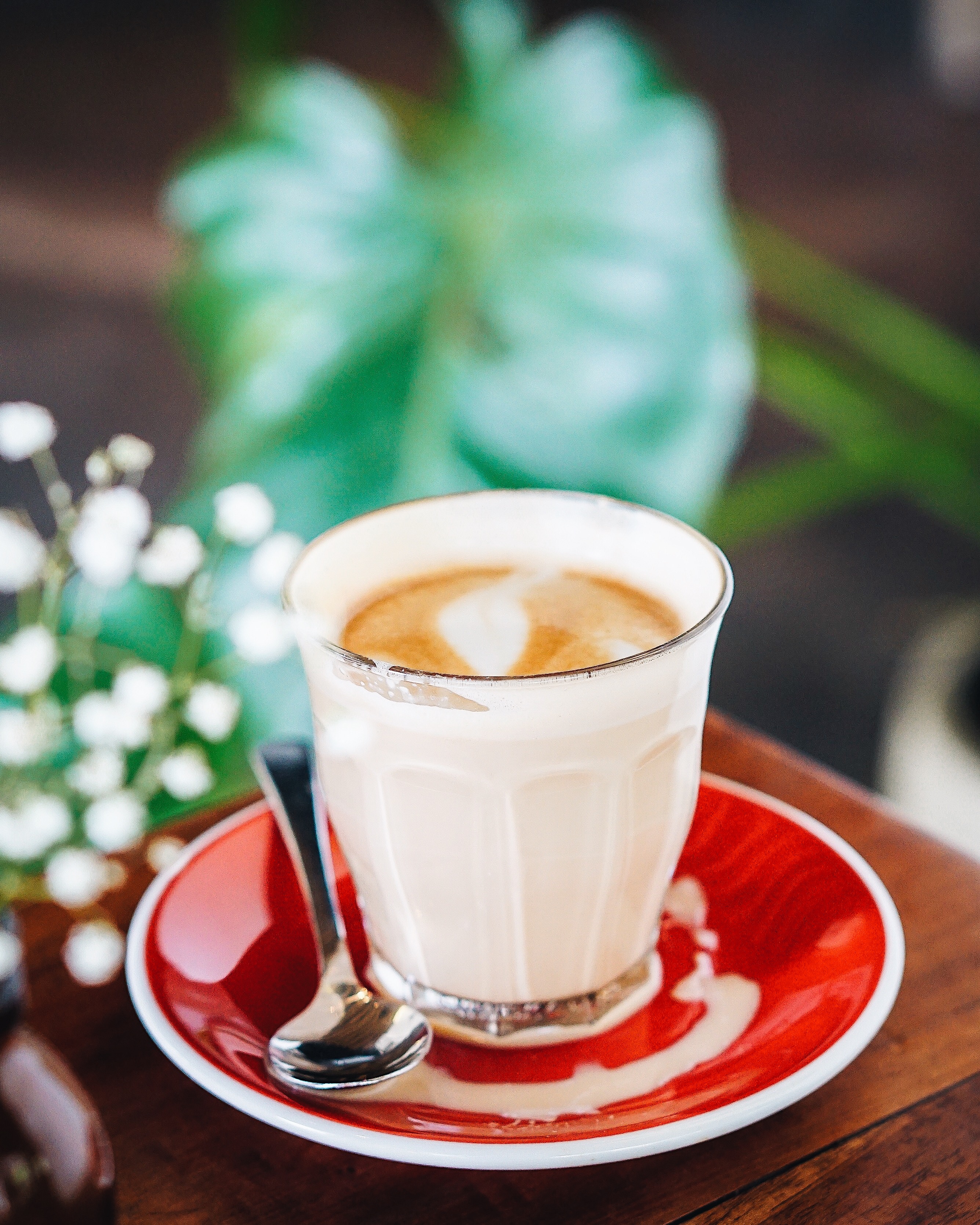 Oh and during our breakfast, we had company! Two cats by the window!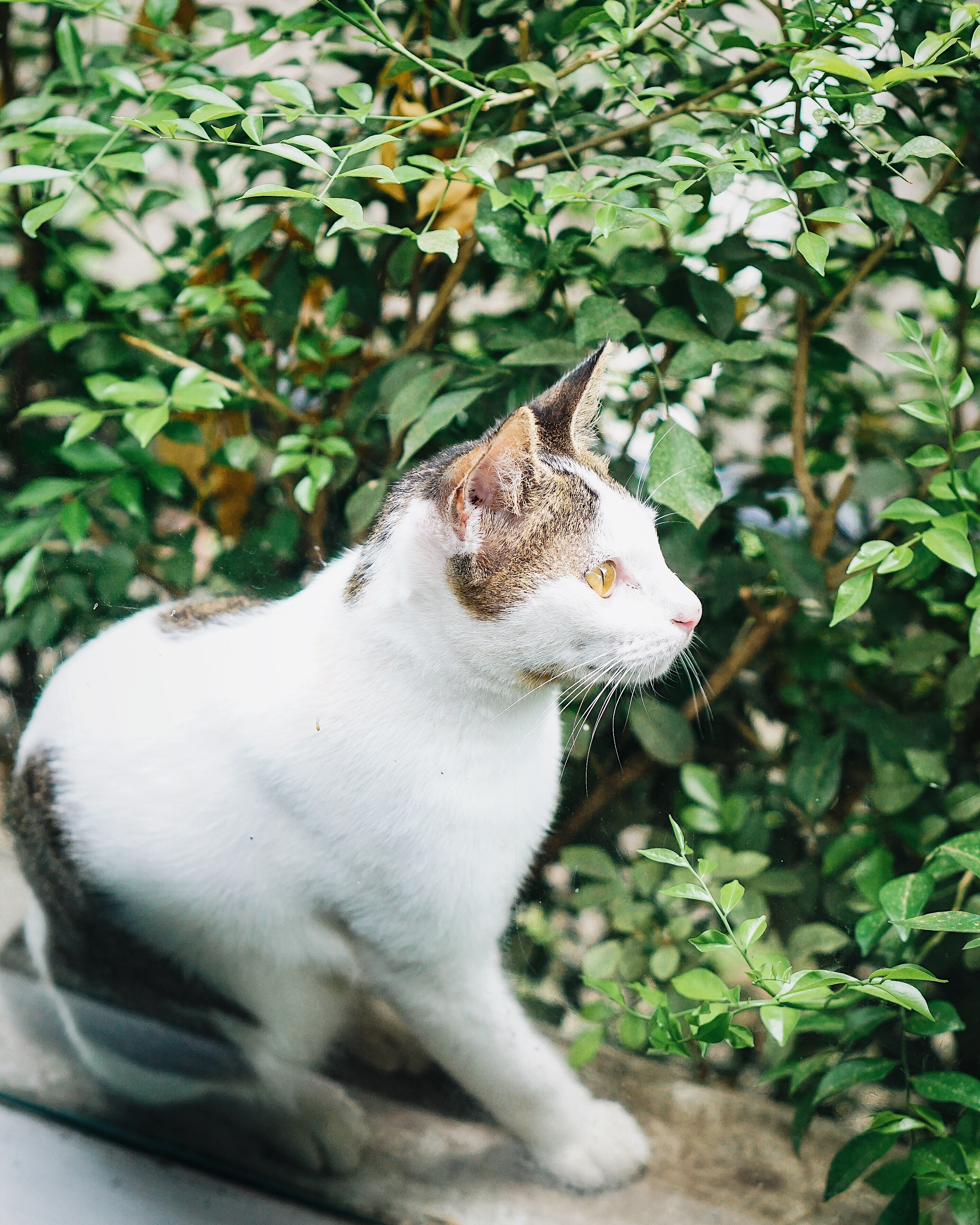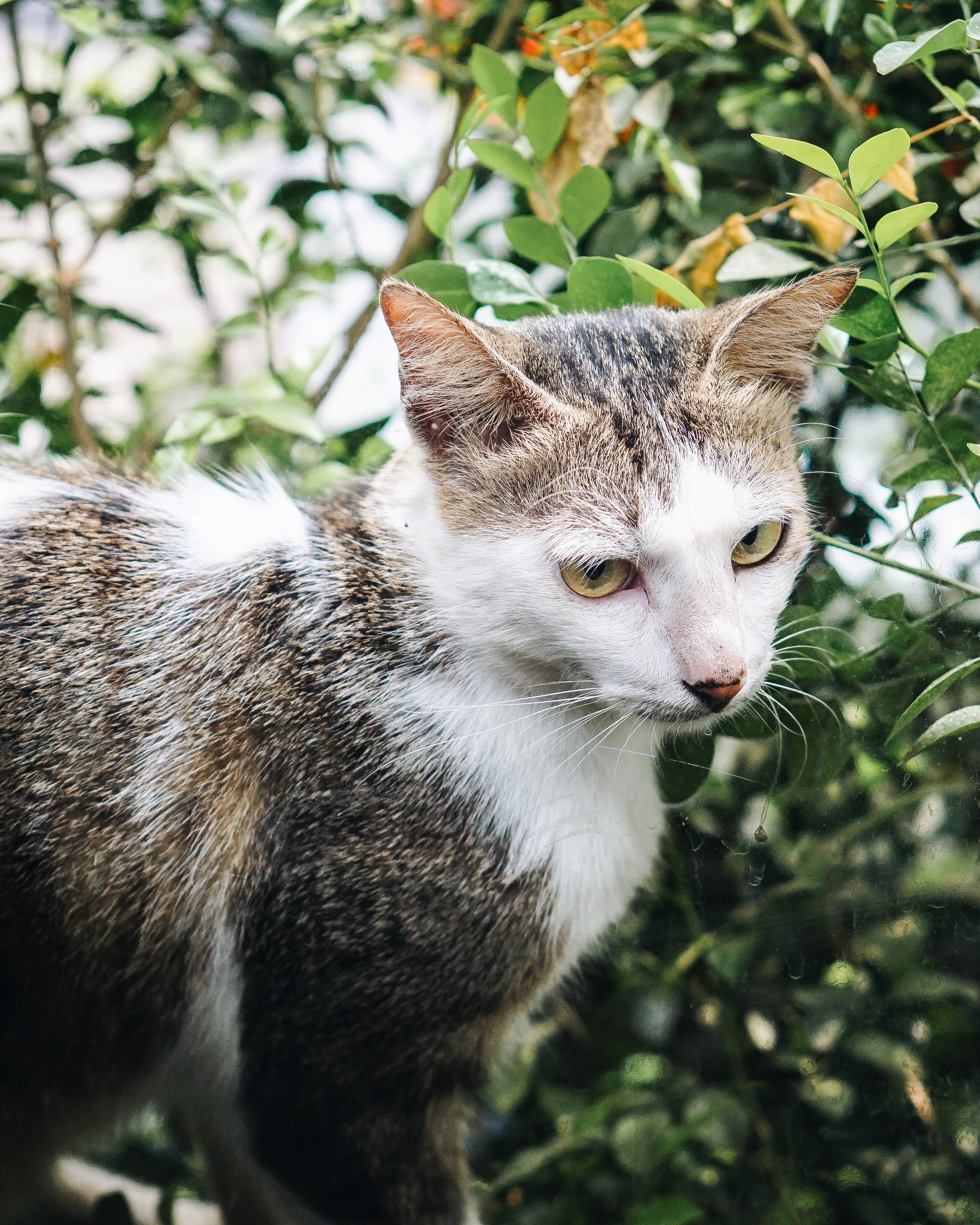 Well, you should try and come to Ruci's Joint. If you haven't visited Ruci's Joint this year then, that is the more reason to pay them a visit to see how nice they are doing, and perhaps take some #ootd shot! They have great corners that you should check out!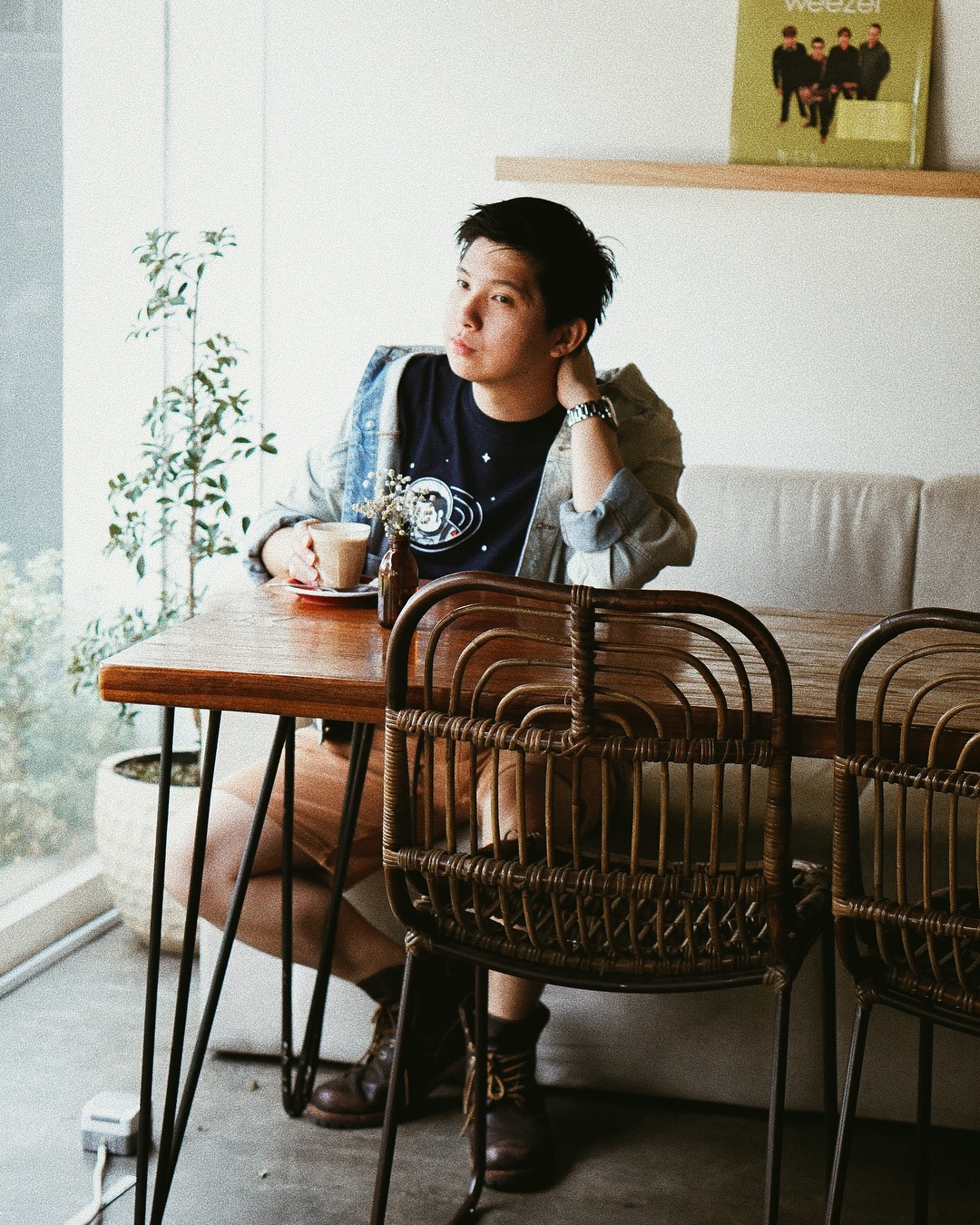 My recommendation is simple, order their The Big Breakfast Mie Goreng and The OJ from The Breakfast Crew OR have the Corned Beef Rice with Sambal Matah from the regular menu!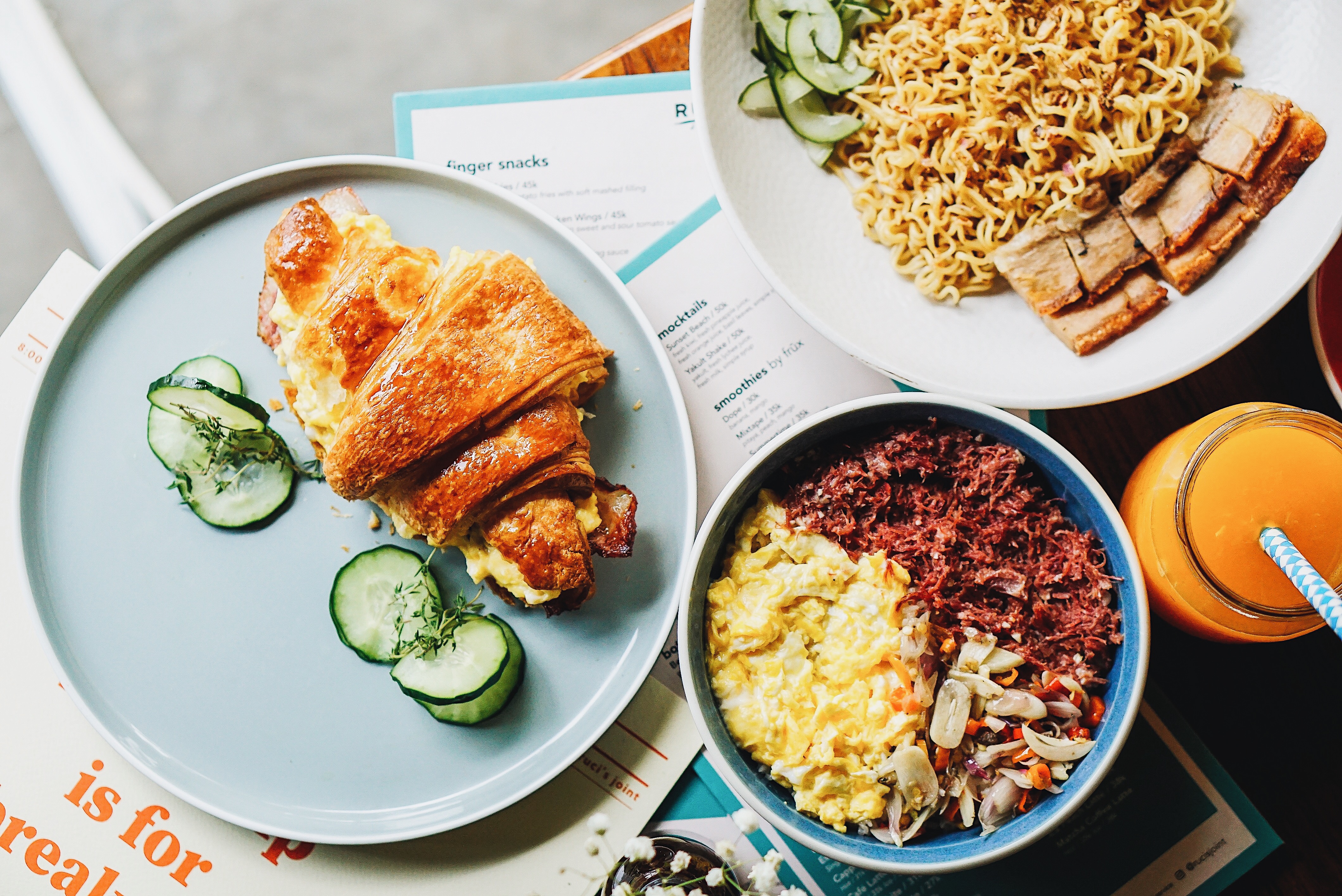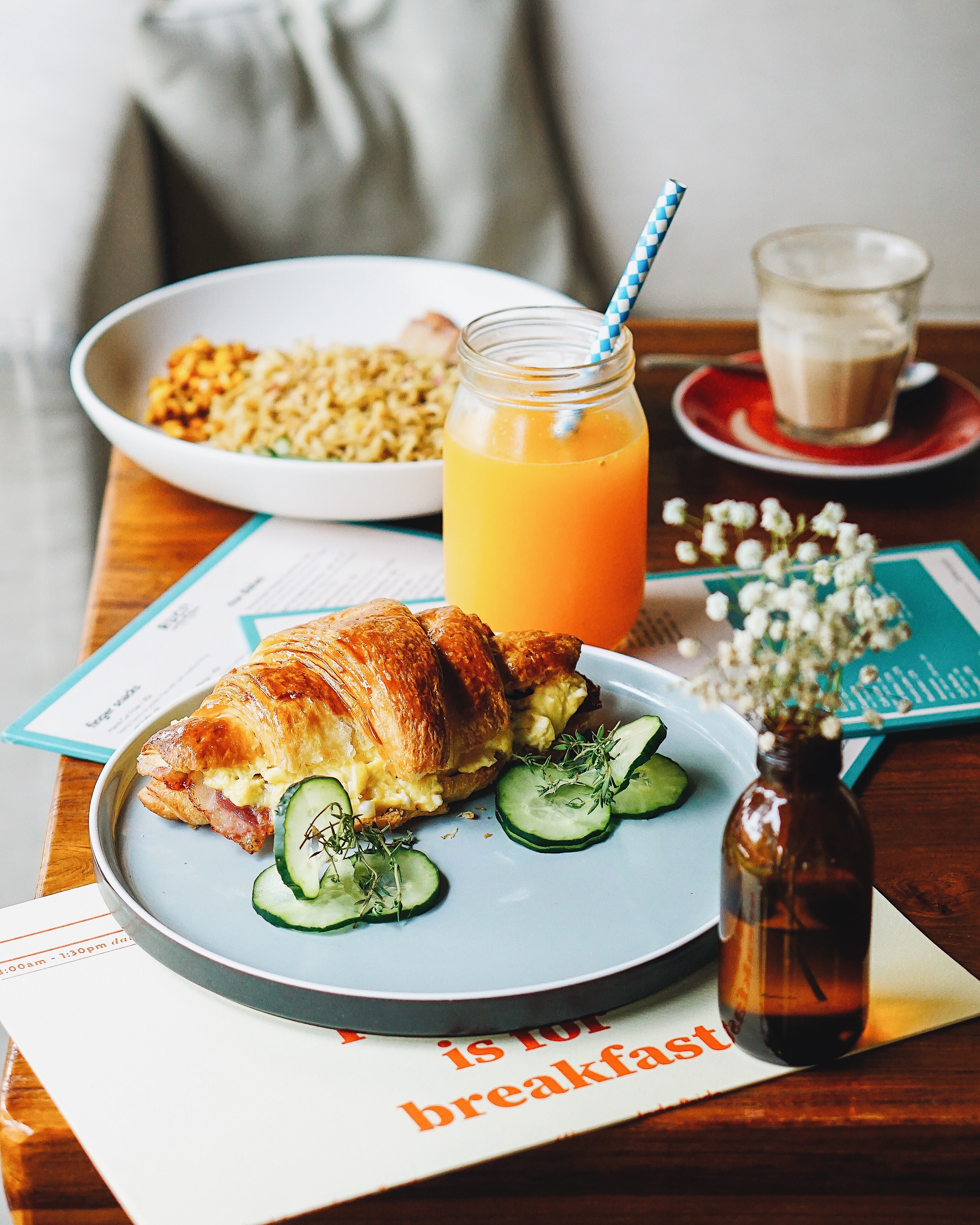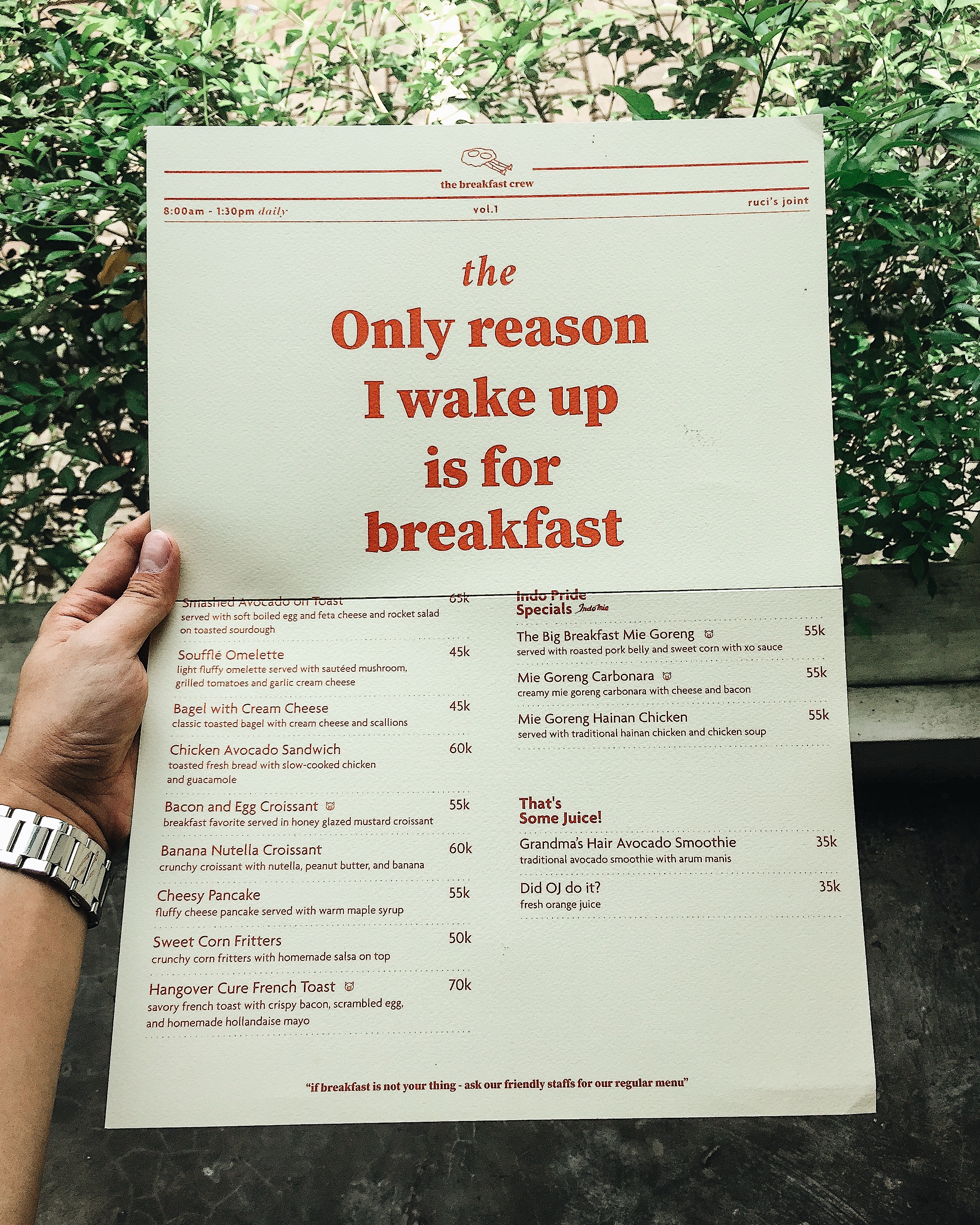 RUCI'S JOINT | JAKARTA
Jalan Suryo Blok S No. 49, Rawa BaraT
Kebayoran Baru, South Jakarta, 12180
Phone: +6221-72799769
Instagram: @rucisjoint