Last Saturday I had a lot of fun at D'Bollywood, Plaza Festival. D' Bollywood is an Indian Restaurant & Lounge, a rare kind in Jakarta. Truth to be told, I had not heard about this place till that week. Oh, I'm sure you'll judge by the name, because I did! But gosh, how wrong I was for judging, as the experience of dining in there was a rare delight!
I met the owner of D' Bollywood, Mr. Firdos. We sat and talked, awkwardly at first. But after a few minutes and a sip of Indian Rum, Old Monk Rum (WHICH IS RARE), the ice was melted right away! I'm never good at drinking and this rum was BURNING my throat! But I'm glad I tried it as the sip of this rum made me realize how fragrant it was.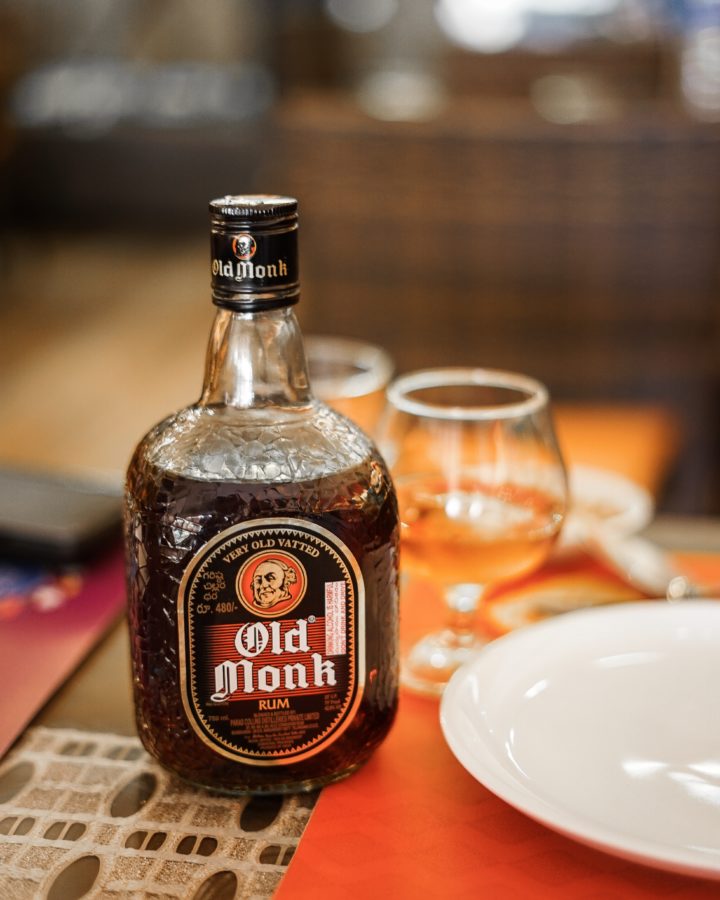 I also took some pics of the ambiance. Check them out!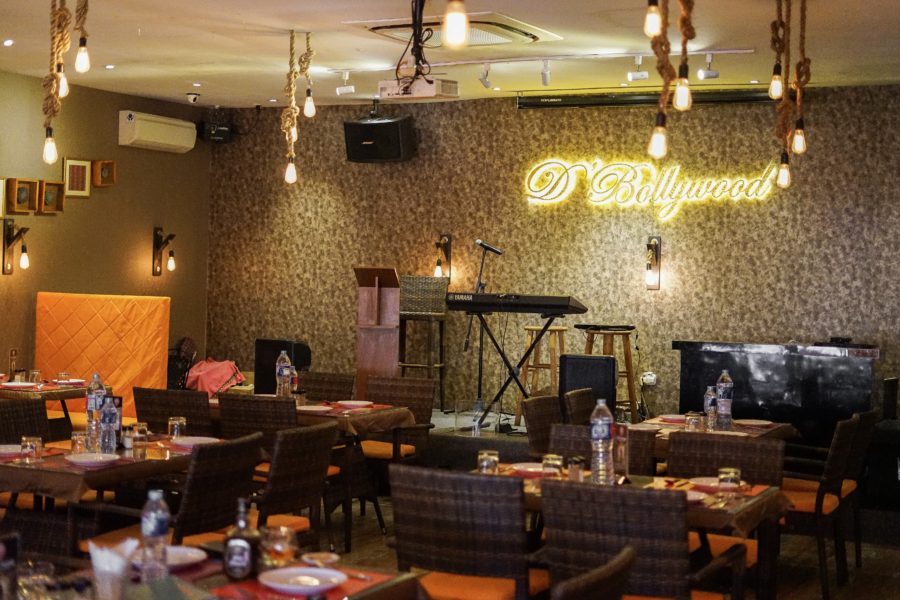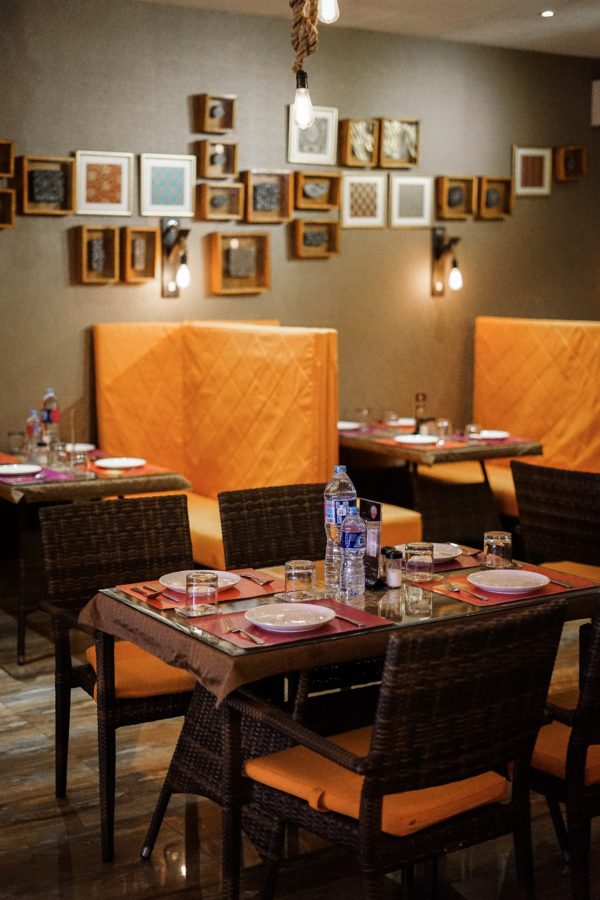 Anyway, we started with appetizers!
# Chicken Malai Tikka (IDR 69 k)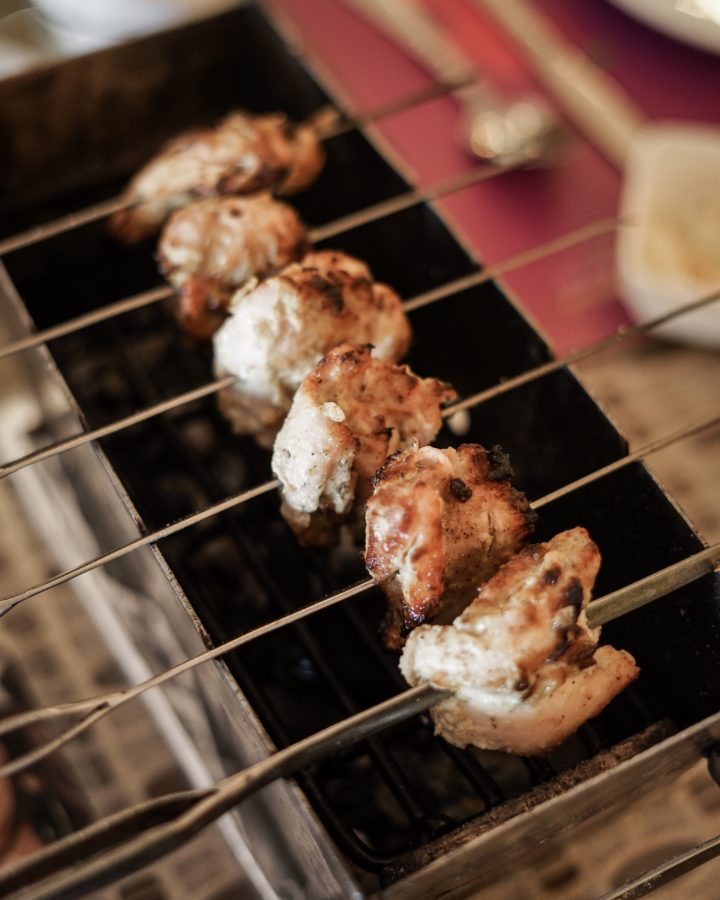 Malai actually means Cream, so Chicken Malai Tikka is sort of a cream marinated chunks of chicken. It was explained that the chicken was marinated with yogurt, so the yogurt also tenderized the whole chicken! As the result, the chicken was really tender. The creamy texture was spot on and it had that nice smoky hints. There were 2 condiments that were served together with this Chicken Malai Tikka and they are mint yogurt and veggie salad. Oh, the mint yogurt was perfectly matched with the chicken! This dish should actually be on your must-try list!
# Mutton Seekh Kebab (IDR 129 k)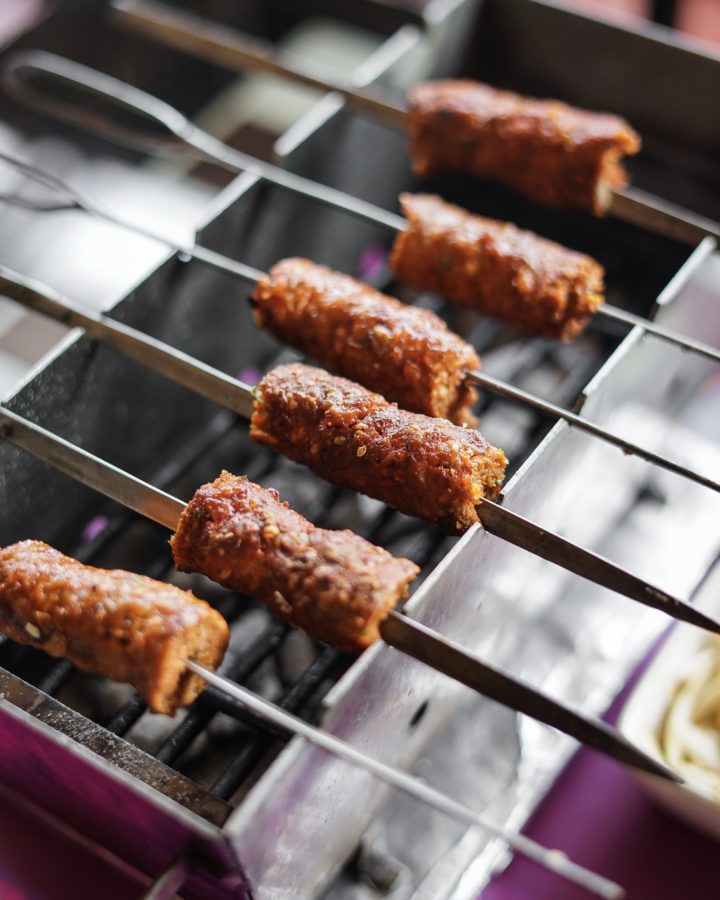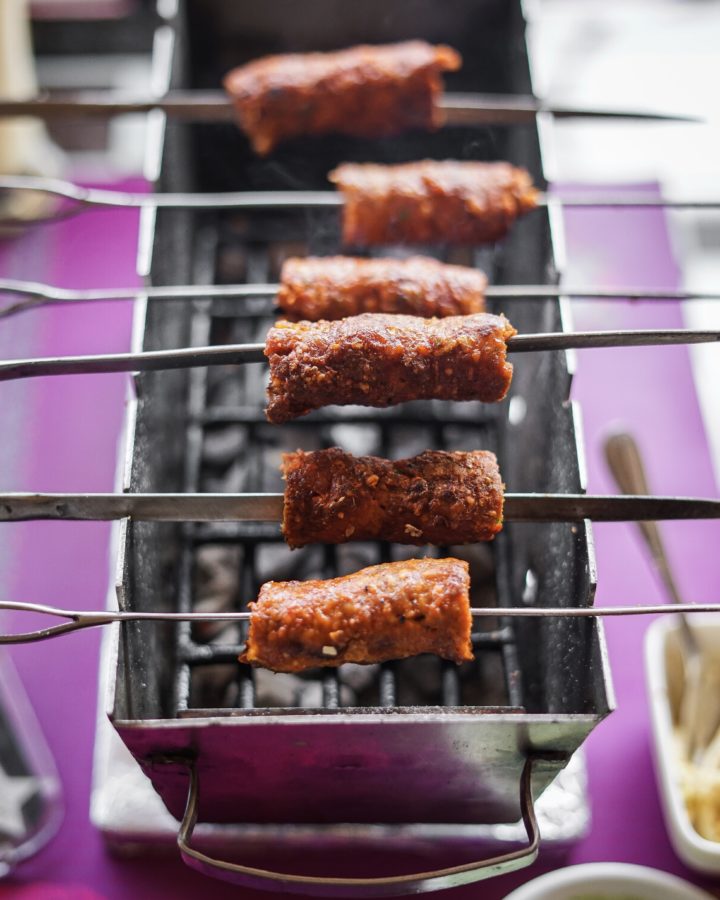 The next appetizer is Mutton Seekh Kebab and Seekh is minced meat, so it is a minced mutton in kebab/skewer style. The mutton was really spicy tho, and I really liked it! It somehow reminded me of Taiwanese snacks with spicy seasoning. There were also 2 condiments to accompany this, mint yogurt and spiced sliced onions! Another awesome appetizer! Oh, this and Chicken Malai Tikka are always served over burnt charcoal to make sure the meat stay hot!
OH anyway, D' Bollywood is now a partner of Chope! So it means you can reserve your seat via CHOPE, either for lunch or dinner. AND you can actually enjoy a Happy Hour Deal that will grant you a 50% off Discount of the Food Bill from Monday-Thursday (11 AM – 03.30 OM) and every Sunday (11 AM – 03.30 PM)! Chope-Dollars can be redeemed here too! <3
Back to the topic, here comes the main course!
# Butter Chicken (IDR 109 k)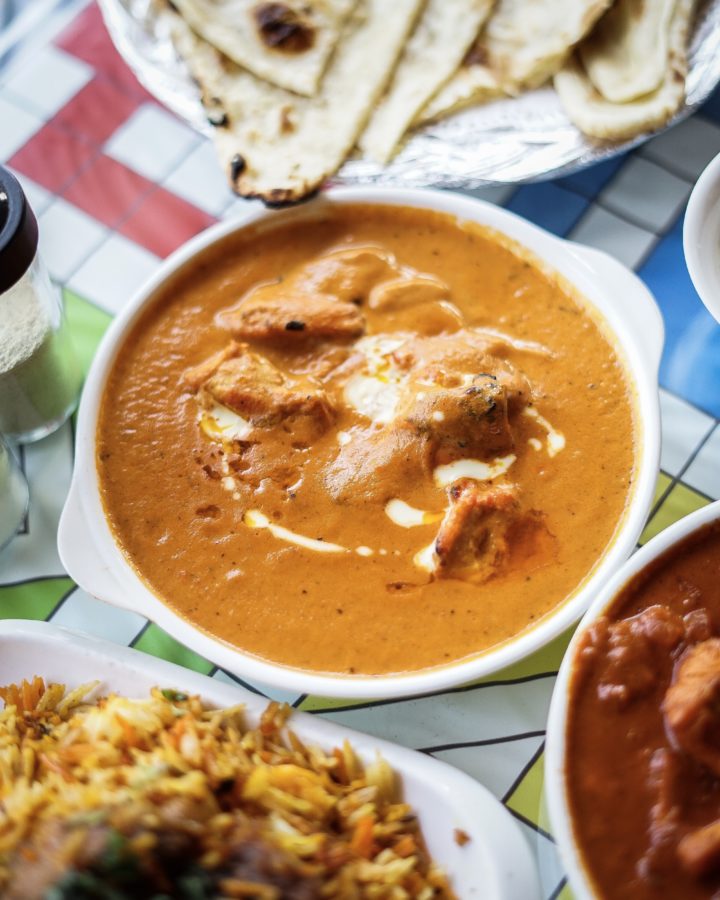 This is one delicious Butter Chicken! To enjoy this Butter Chicken, Indian eats this with Naan/Garlic Naan. The key of enjoying it is to use your hand, just like eating Nasi Padang! Start by scoping a chicken and its curry sauce, and put it on your plate. Then tear some of the naan and use the naan to squeeze the chicken chunk. Then, you can envelope it with the naan and as much as you can, grab the chicken and the sauce altogether and put it in your mouth. Yes, I know it doesn't sound easy, but once you try this, you will experience a bursting flavor of the butter chicken and naan at once. Yum!
# Fish Curry (IDR 76 k)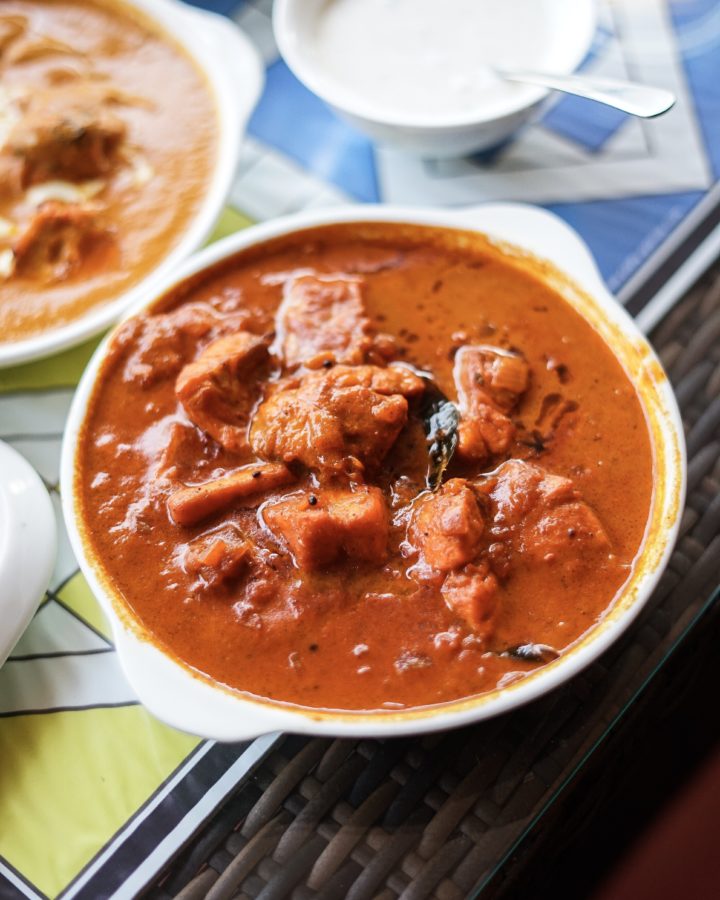 The next one is Fish Curry! Slightly different than the Butter Chicken, it's thinner in texture, and has this red vibrant color. After trying it, the flavor was lighter than butter naan, so was the texture. The fish was great tho', and even so, I still prefer the richness of butter chicken!
# Butter Naan (IDR 20 k) & Garlic Naan (IDR 22 k)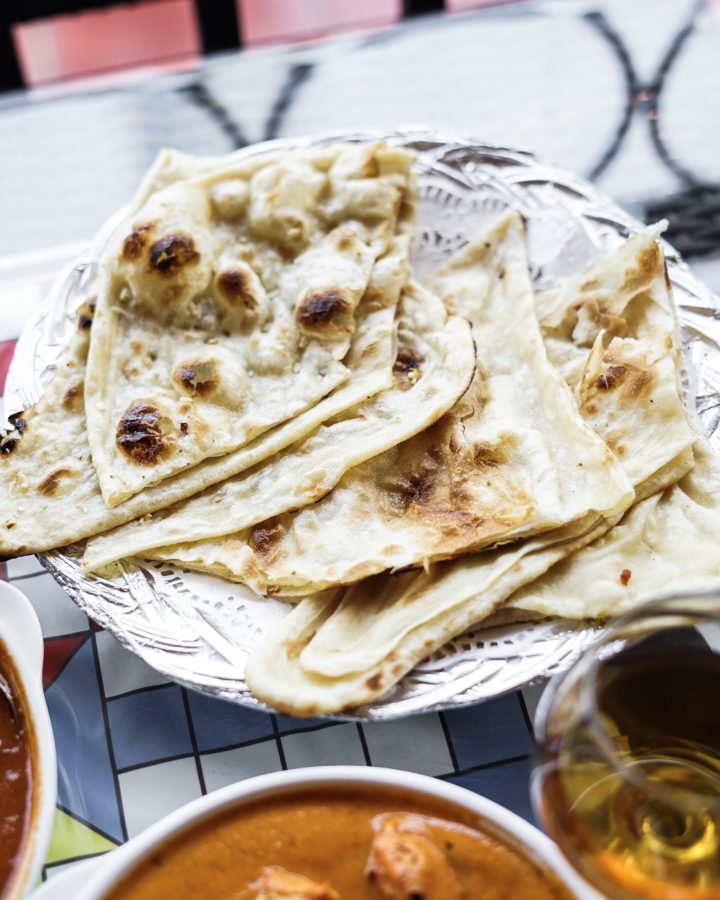 Aside from the original Butter Naan, there is an option for the Garlic Naan, which I like better just because I love garlic!
# Mutton Briyani (IDR 144 k)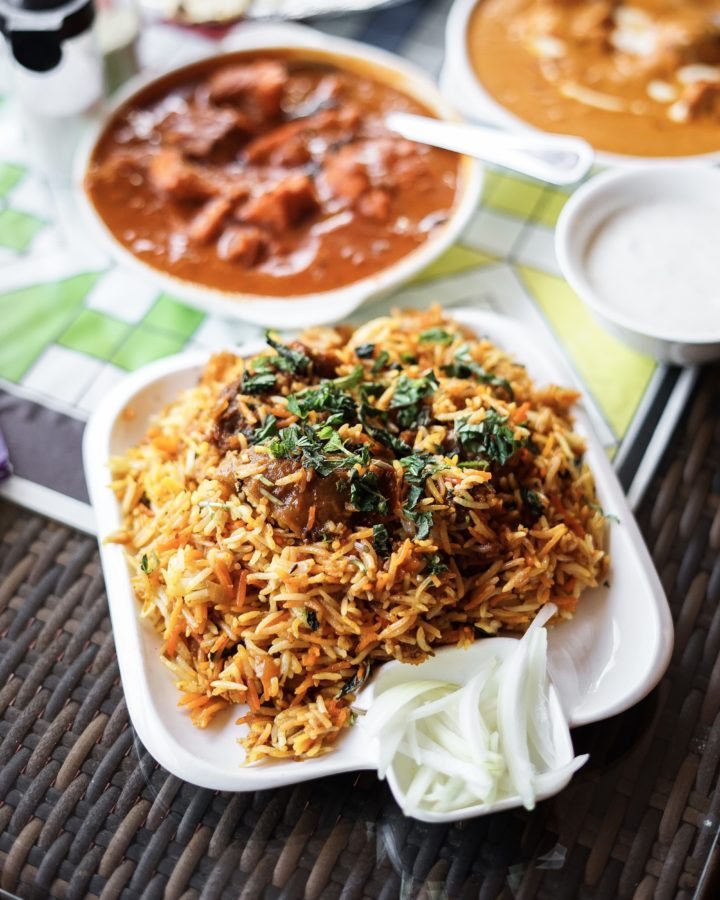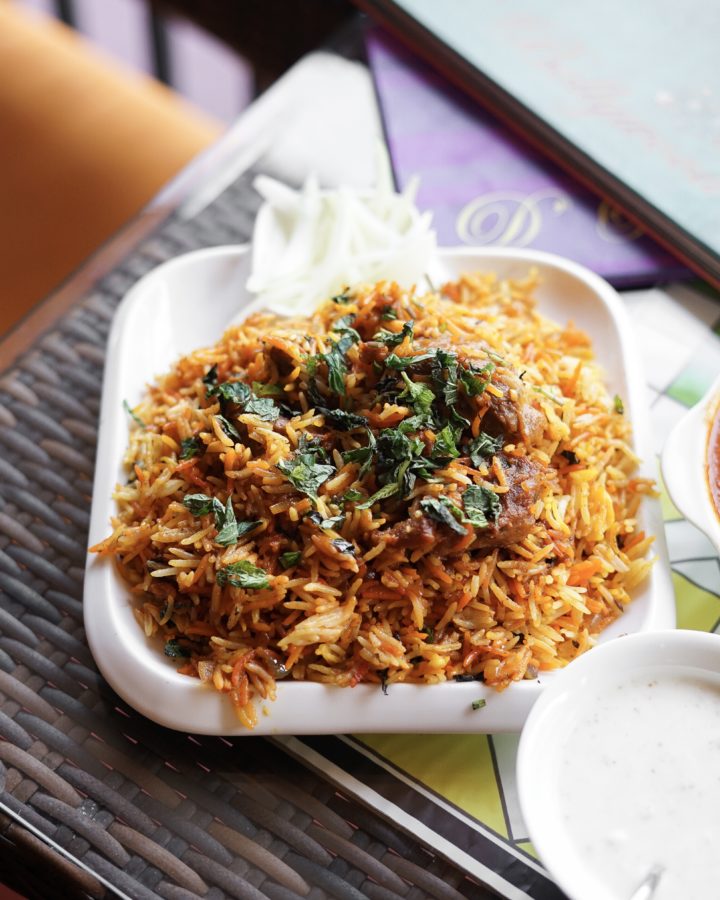 When this was served, I could smell the aroma from a mile! It was fragrant, pretty dry but full on spice. It was served with yogurt condiment that brought out the creamy texture and refreshing sour note. The best part was the mutton! It was sweet-ish and savoury! Most of the fatty part had been taken out, and what we had was mutton meat. So for health conscious people, they don't have to worry about having to eat the fatty part. I won't mind tho!

# Gulab Jamun with Ice Cream (IDR 42 k)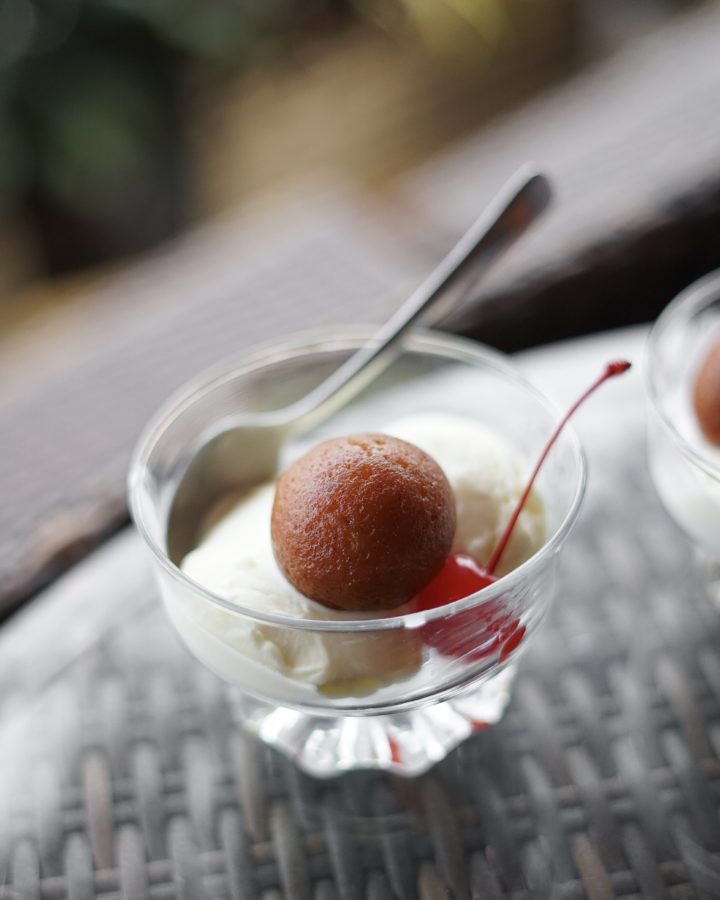 As a sweet closure, we had Gulab Jamun! From the photo, the brown ball is Gulab Jamun! It's an Indian milk-solid-based dessert. As explained, if I heard correctly, it can be made from 10 liters of milk, and reduced to 1 liter to a consistency of a soft dough. Here, the Gulab Jamun was sweer and had a great flavor, which was said to come from the Indian Kapulaga. Oh, you should really try this unique dessert as it tasted nothing like I'd tasted before! The chewy texture was a great sport for the mouth too! Best eaten with Ice Cream!
# Mango Lassi (IDR 50 k)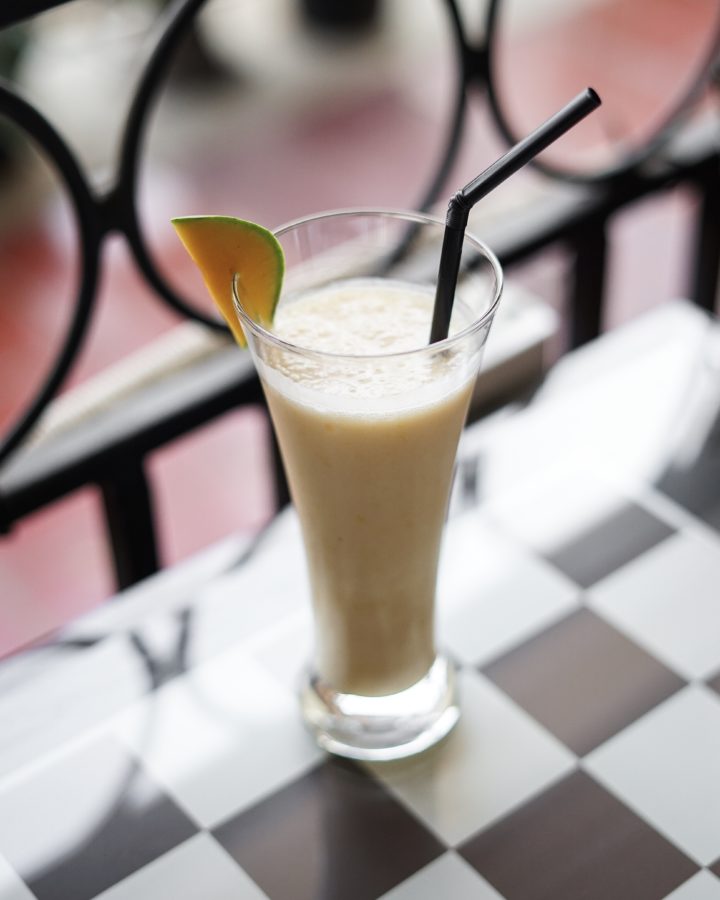 The Mango Lassi here is always made with fresh mango! And for me, their Mango Lassi was great and refreshing.
After this 4-course-meal and conversation, I had an excellent time dining in here. The vibe was great and the food was totally not as I expected when I saw this place! I know some people have certain expectation towards Indian Food, mostly about the overwhelming spices. But, that's totally not the case here! The Chicken Malai Tikka, the Mutton Seekh Kebab and the Butter Chicken were amongst the best things I'd ever tasted. Price-wise, they're not too cheap (not too pricey either) but it's understandable because most of the spices have to be imported to retain the authenticity!
If you're a fan of booze, cocktail, single malt, or any other kind of liquor, D' Bollywood will be ready to serve you all day till 2 AM (or later!). There are also live music every single day, starting at 8 PM, and the performers are from India! They can sing Indian song or even English pop songs, so worry not, the fun is guaranteed!
Well, I think you should really give this place a try really. If you have a certain stereotype towards Indian Food, throw that away, and come to D' Bollywood! I'm really sure that you will also change your mind after your first visit.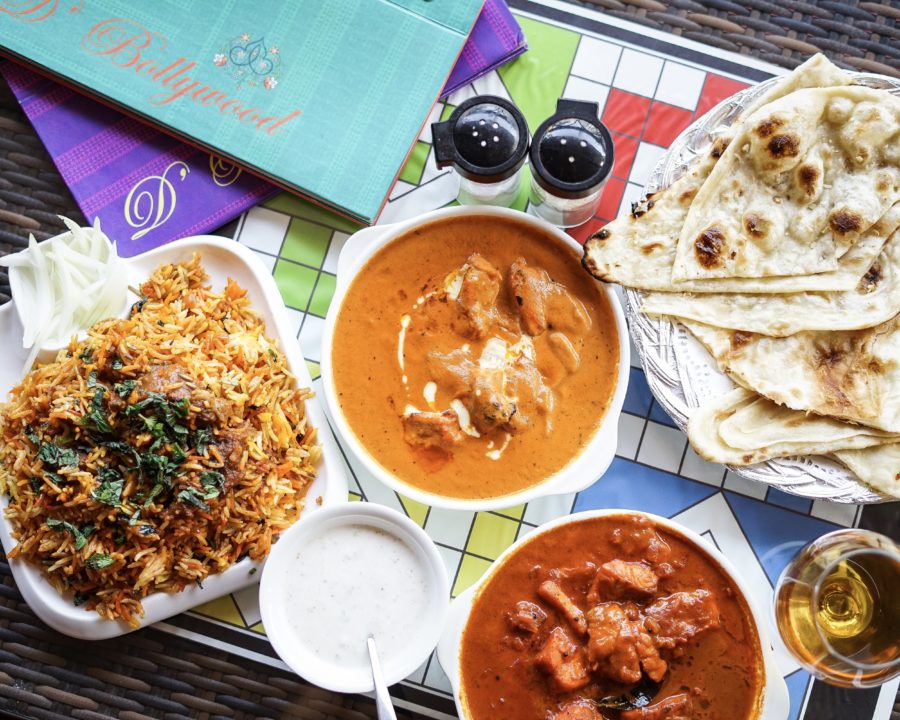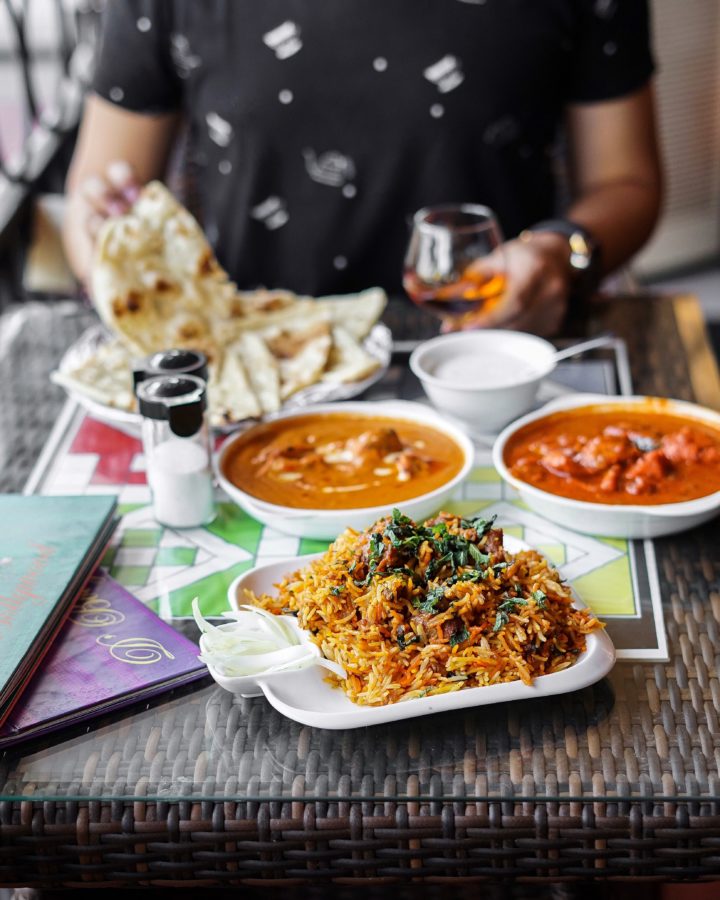 P.S. If you are new to Chope and want to sign up, you can use my referral link here below and instantly get IDR 100k value Chope-Dollars! Have fun!

>> https://cho.pe/hkX5o
D' BOLLYWOOD | JAKARTA
Plaza Festival
Jl. H. R. Rasuna Said, Karet Kuningan
Jakarta, 12920
Phone: +6221-70918702
Instagram: @dbollywoodjkt
Chope: https://www.chope.co/