I am a big fan of staycation. A short getaway is really important to release all the stress that I gather during the busy working days. For a short staycation, getting out of town is really not an option. Bali? I wish. Jogja? Still too far. Bandung? No thank you, it's way too crowded at the weekend. Here is a solution, Royal Tulip Gunung Geulis Resort & Golf!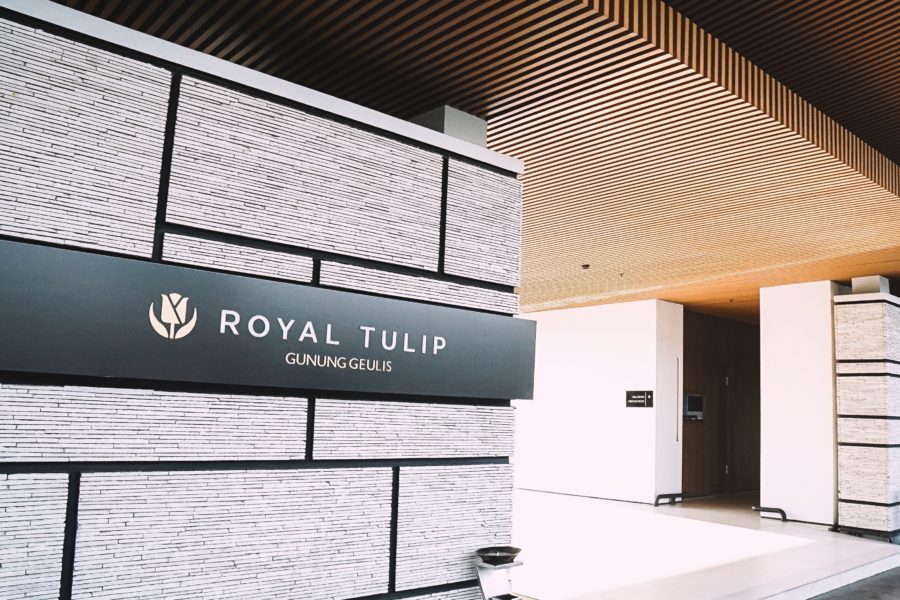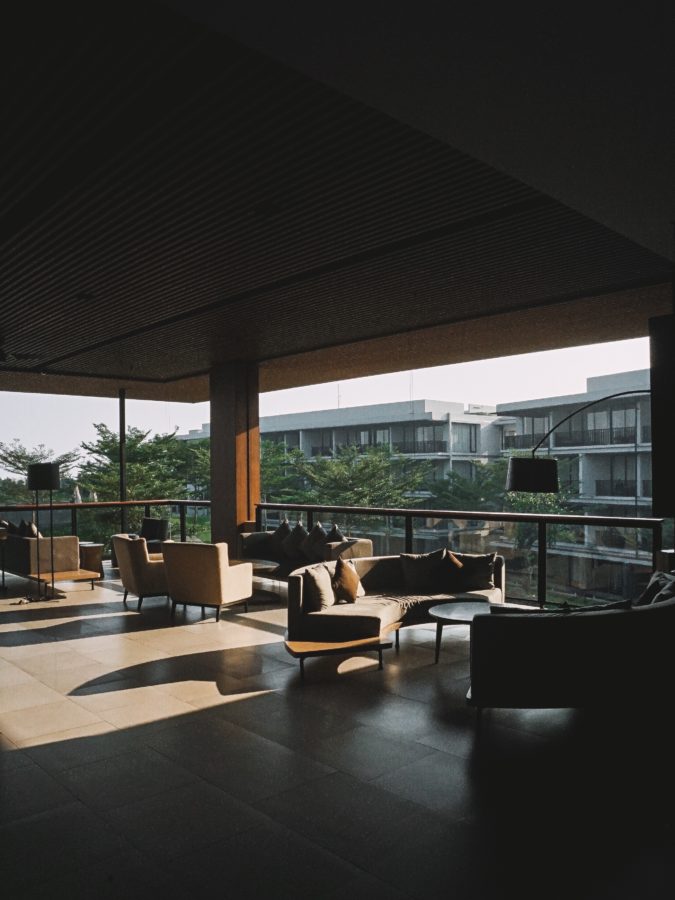 Located more or less 90 minute away from the city of Jakarta, Royal Tulip Gunung Geulis Resort & Golf is absolutely a wonderful destination for a perfect escape. It's not too far from Jakarta, but far enough to escape all the hustle bustle city vibes and it guarantees to strip you away from the polluted mind. Royal Tulip Gunung Geulis is not only a 5-star resort, but also a place where you can enjoy the absolute royal experience while blending in with nature.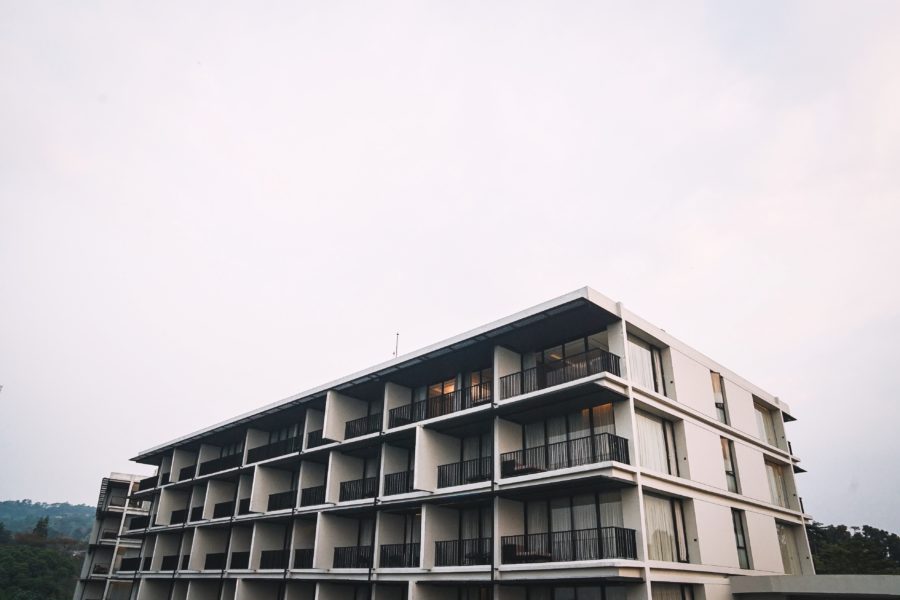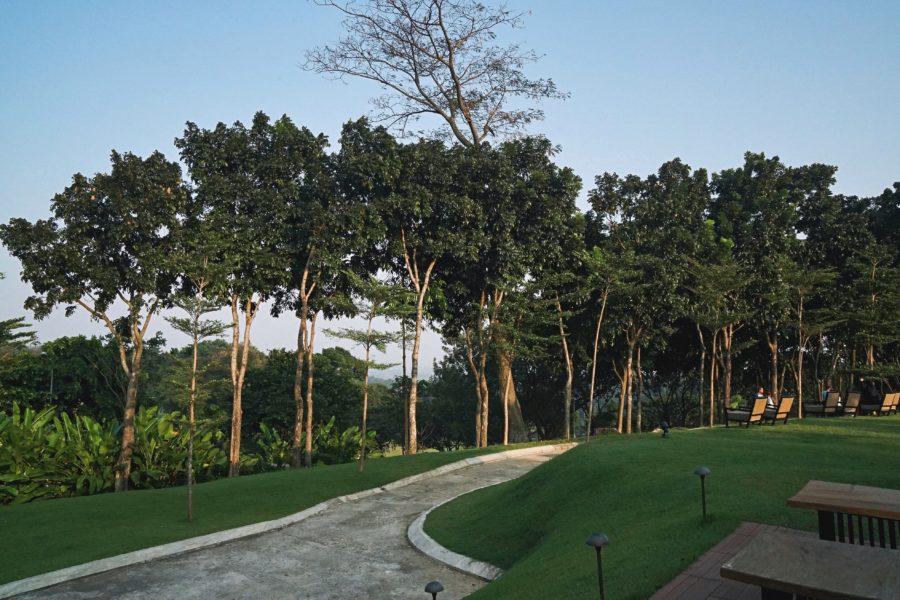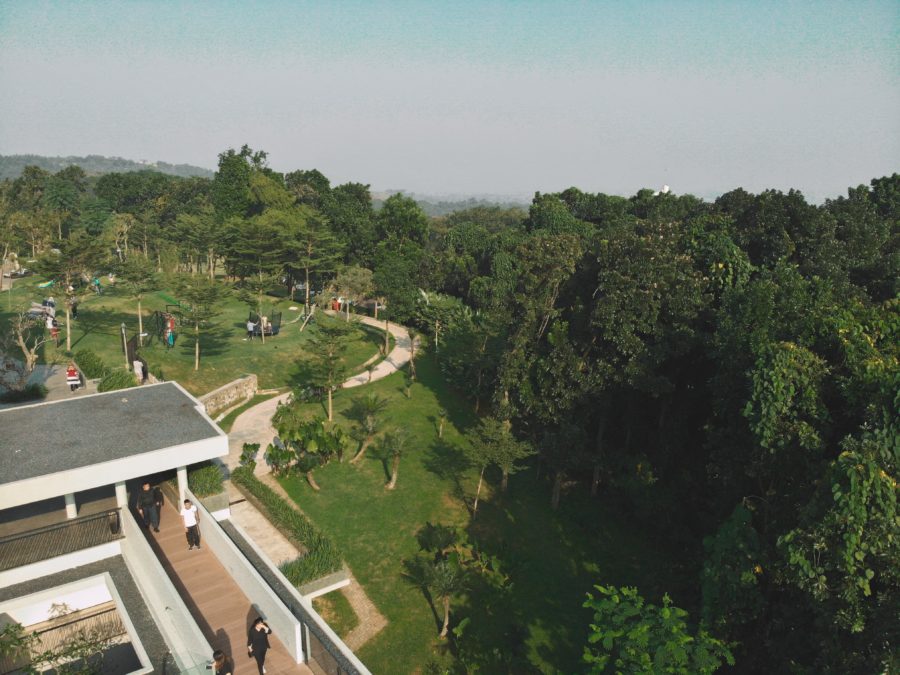 Royal Tulip Gunung Geulis has a total of 173 rooms from Deluxe Room to Royal Suite, 3 amazing pools (one specially for kids), kids playground, 2 golf courses (west course and east course) Gunung Geulis Country Club and a serene and beautiful Zen deck where you can join the Yoga session every single day while experiencing one of the most beautiful sunrises I've ever seen. I'd had the chance to experience all this back then and I was absolutely in love with the whole resort.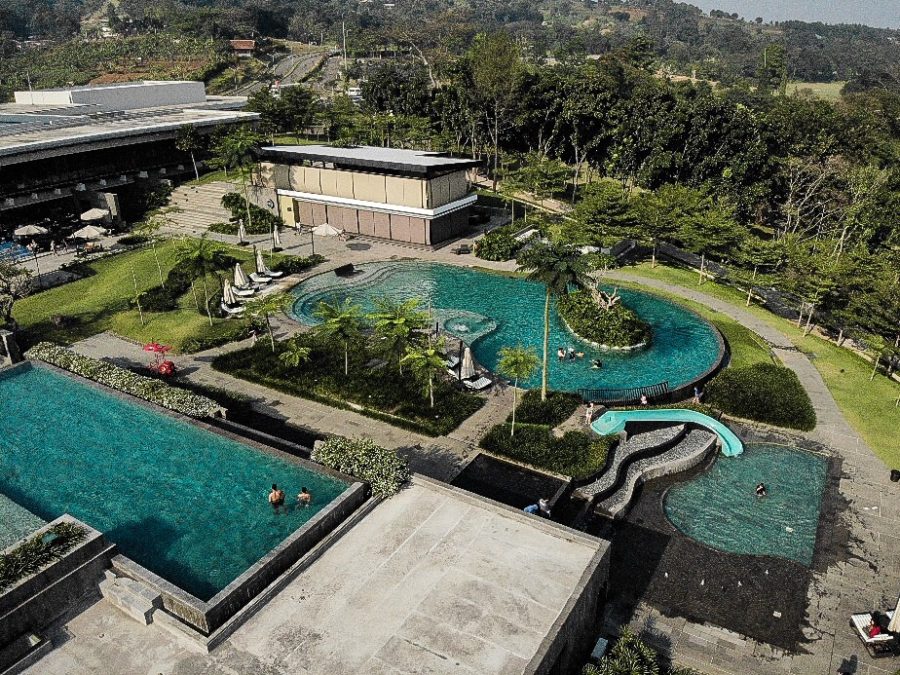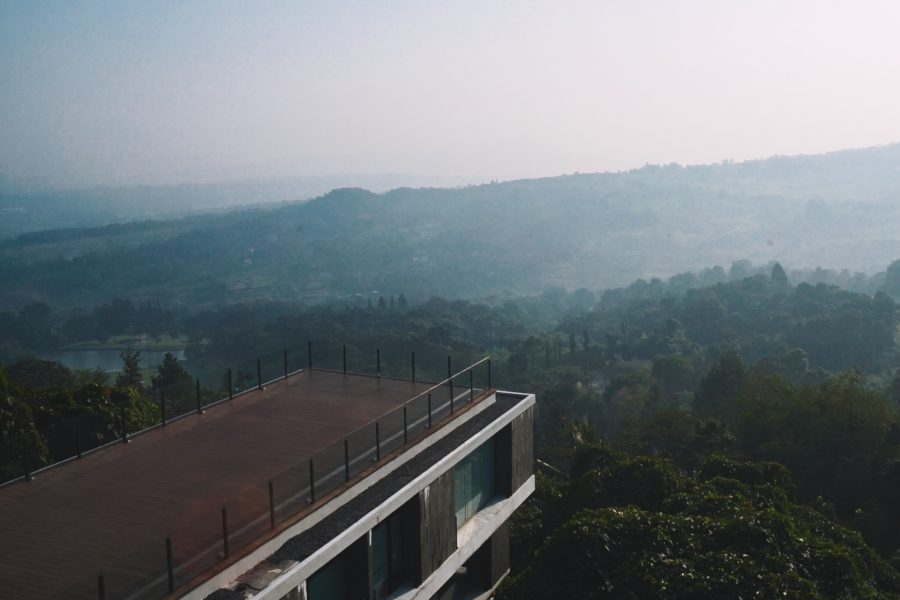 If you enjoy a royal body treatment, Royal Tulip Gunung Geulis has Dedari Spa, a royal spa that offers traditional body treatments that will make you leave the place feeling rejuvenated. Thanks to the amazing location of Royal Tulip Gunung Geulis, Dedari Spa has amazing forest view (as seen on the picture below) and a blissful ambiance.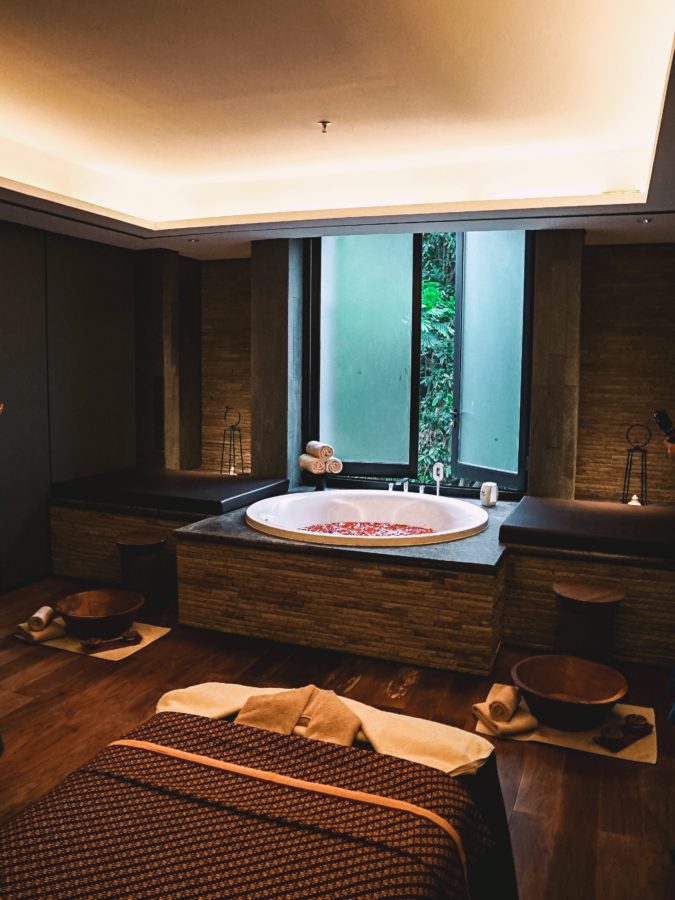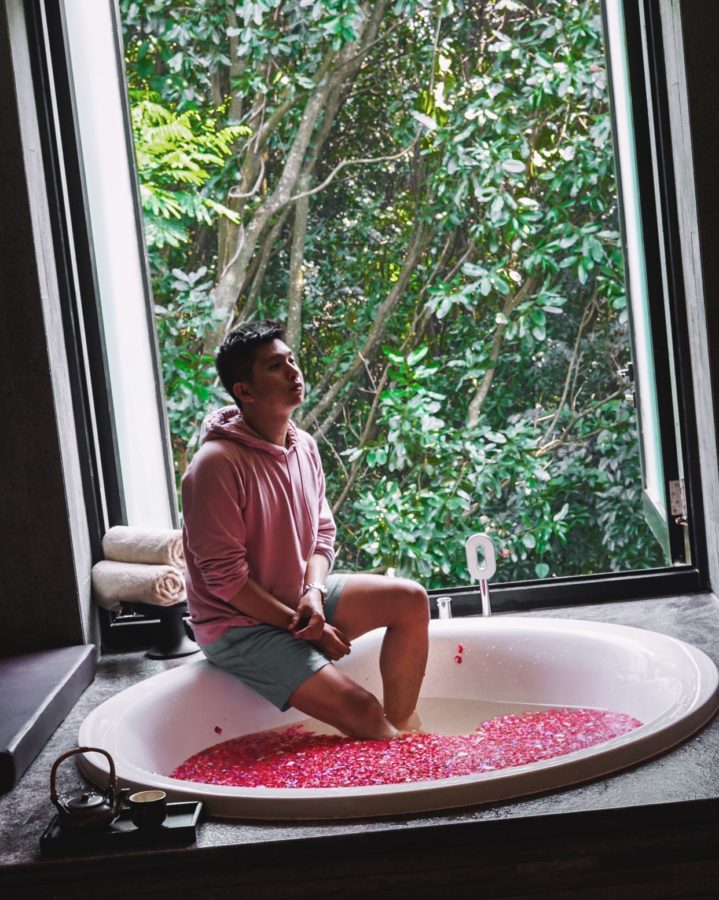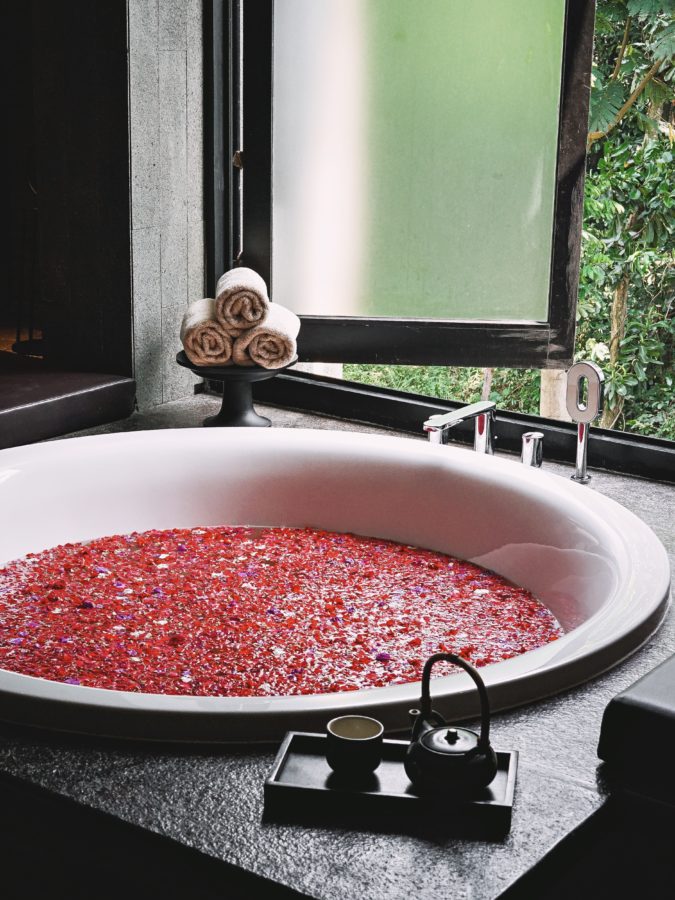 If you're worried about tummy issues (read: hunger), there are 2 restaurants (LL One Restaurant and FIRE Grill & Bar) and 2 lounges (Breeze Lounge and Executive Lounge) where you can satisfy your hunger, unwind and enjoy some fine wine. I'll separate the post specifically for the dinner experience at FIRE Grill and Bar because to be honest, the experience deserves a dedicated separated blogpost. Here's a glimpse of the food anyway.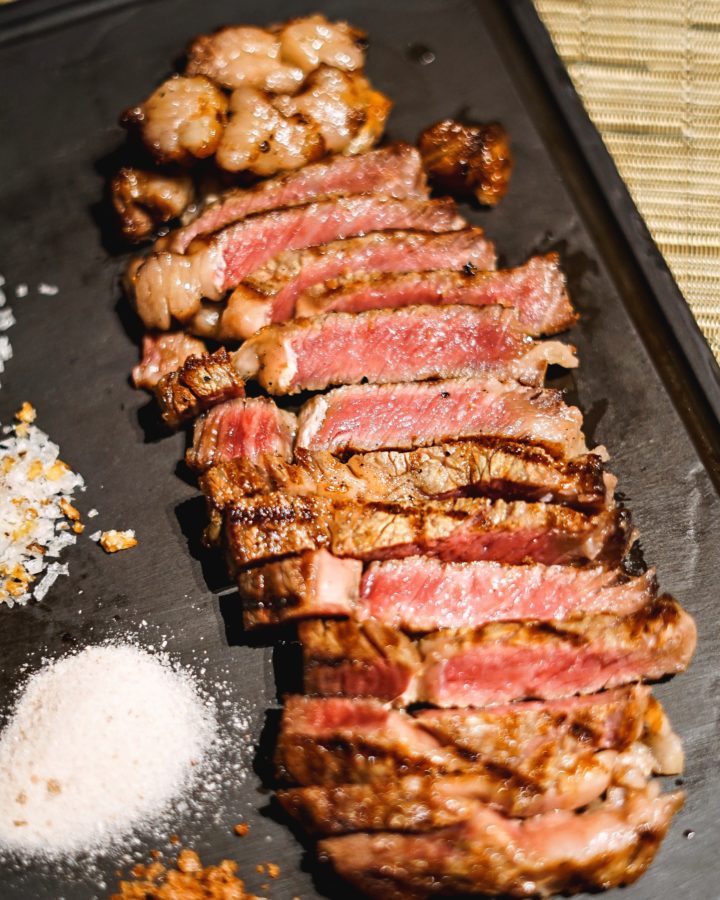 Since it was an invite, we were welcomed at Dedari Spa for smooth-sailing checking in process. We also received a welcome shoulder and head massage, with a VIEW!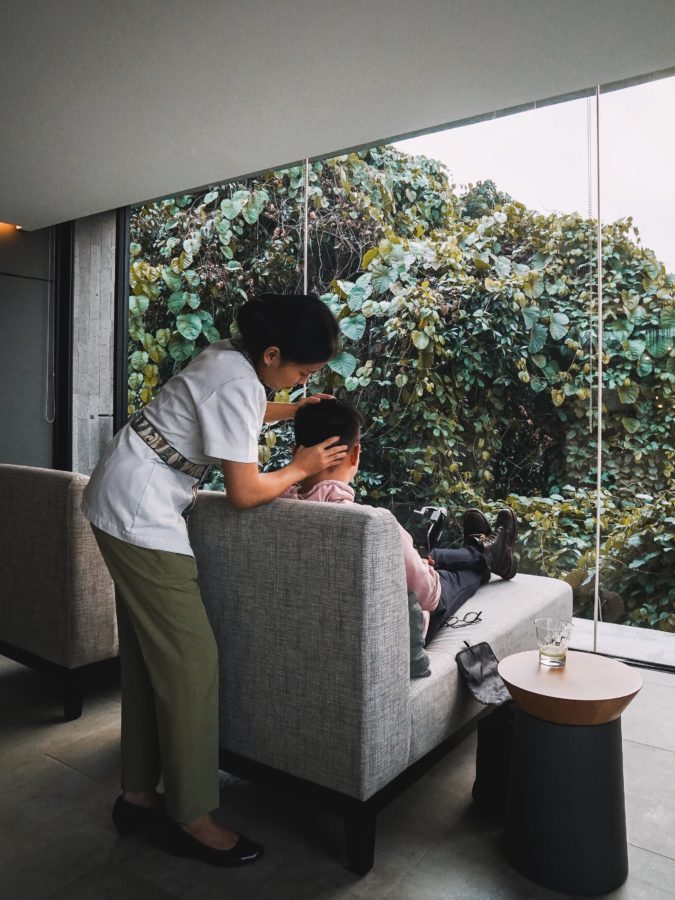 Not only that, there were plenty of desserts too that we could enjoy! Look at those inviting lil cakes.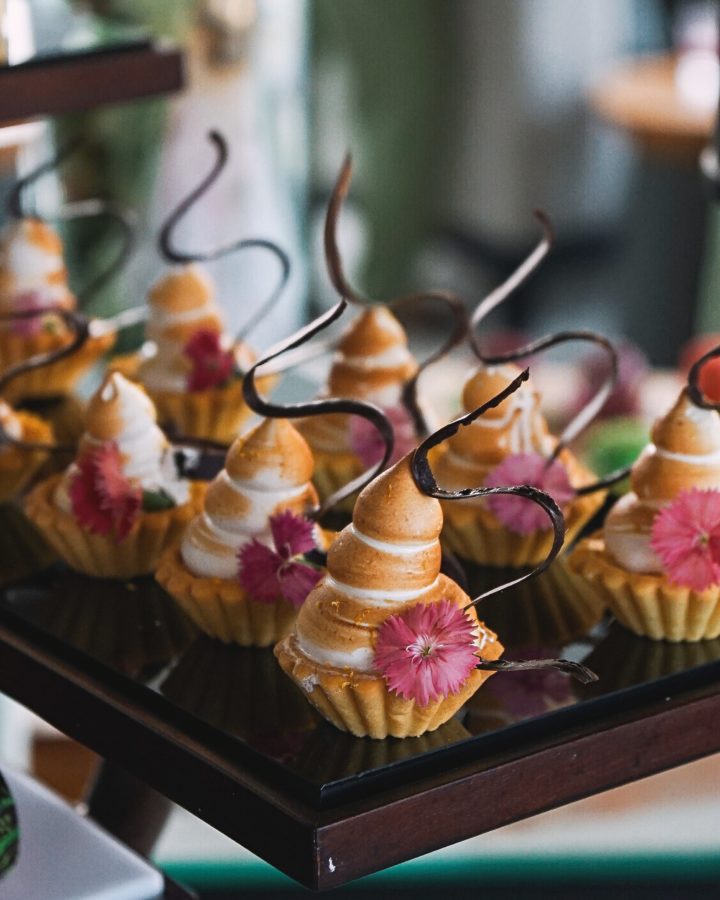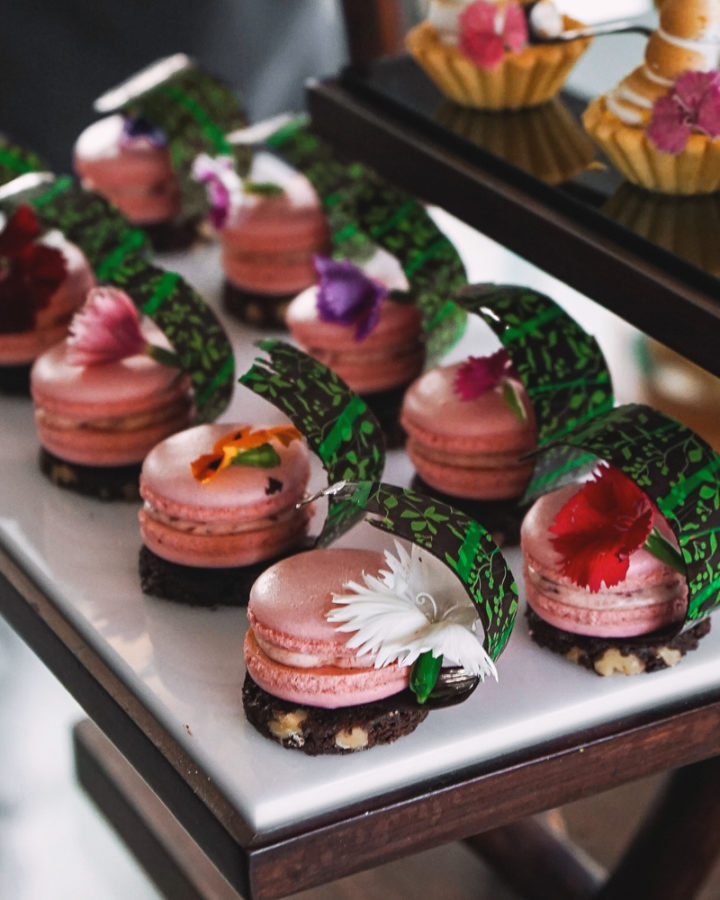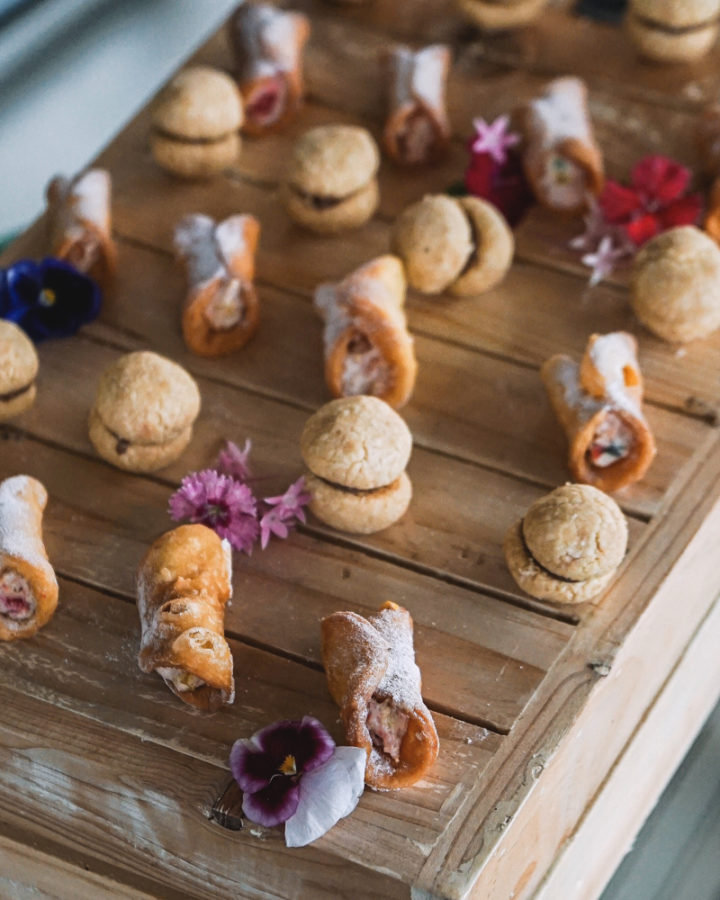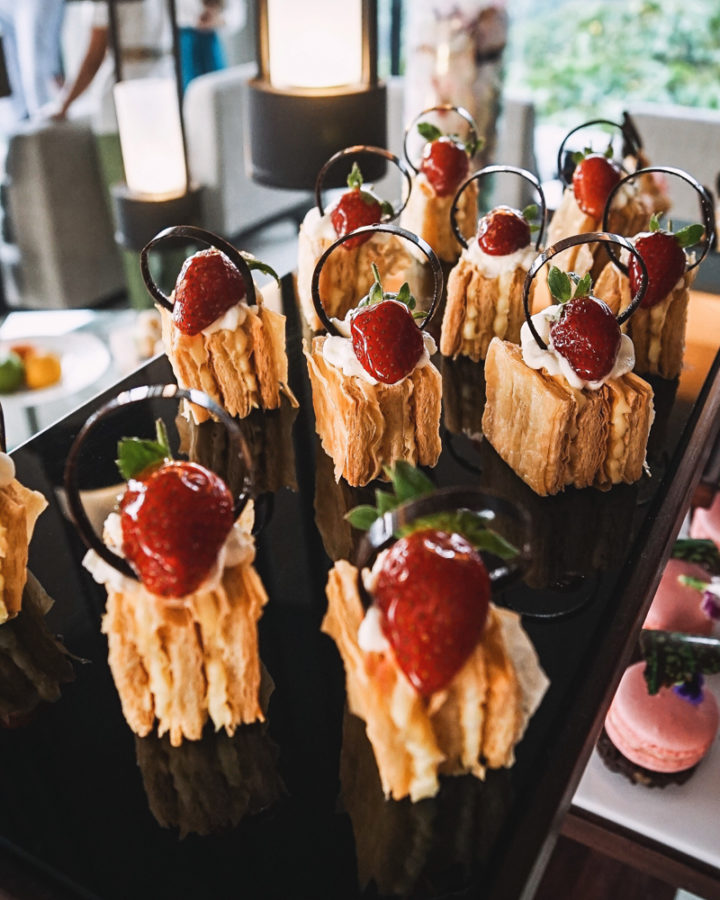 The room that I stayed at is Executive Deluxe Room with modern design and equipped with complete amenities. The room is about 38 sqm in size, has a balcony with amazing view (and sunrise) and also a bathroom with glass partition. Don't worry about the glass partition tho. If you're worried about it, there is a rolling curtain that will close the whole glass for complete privacy.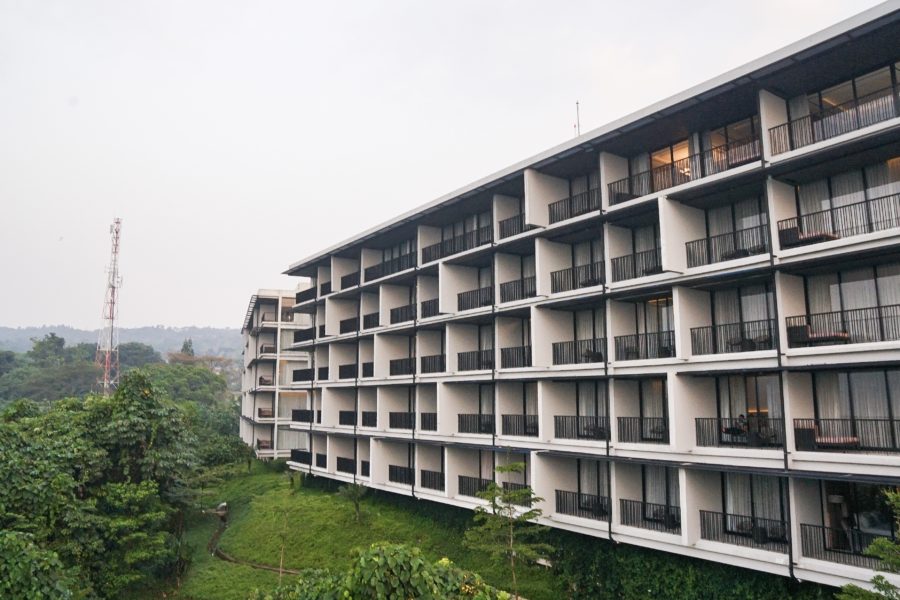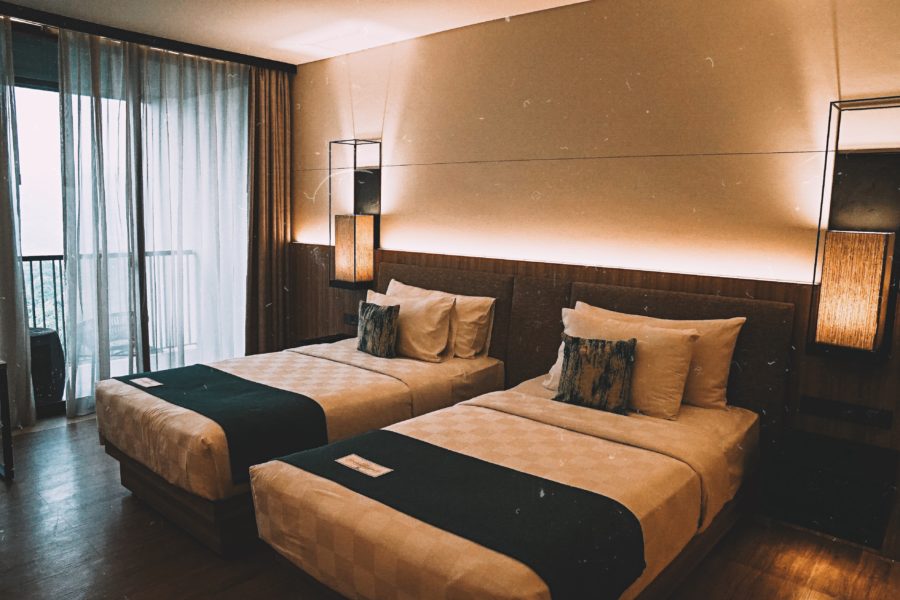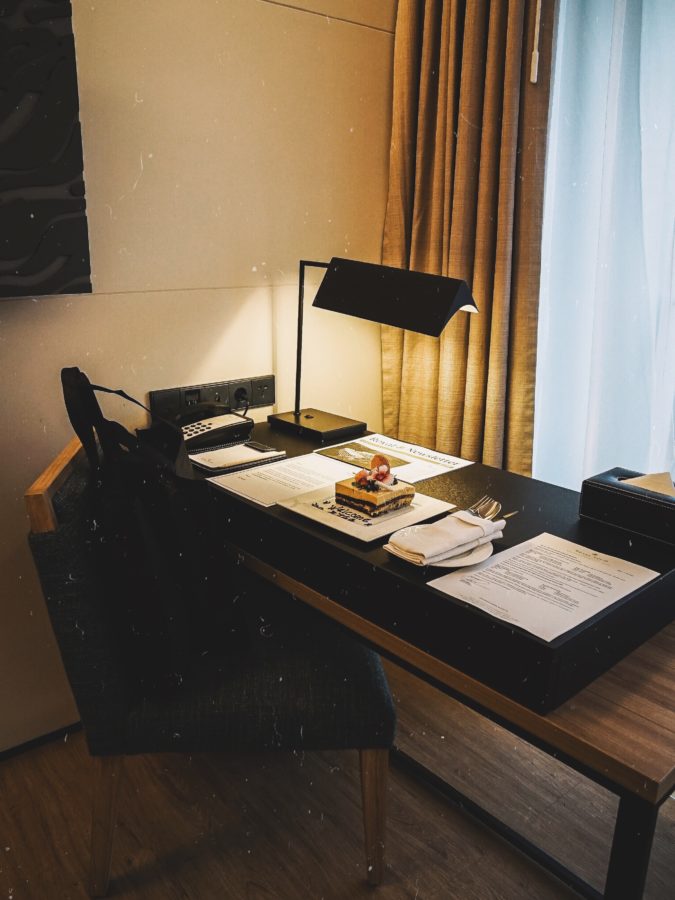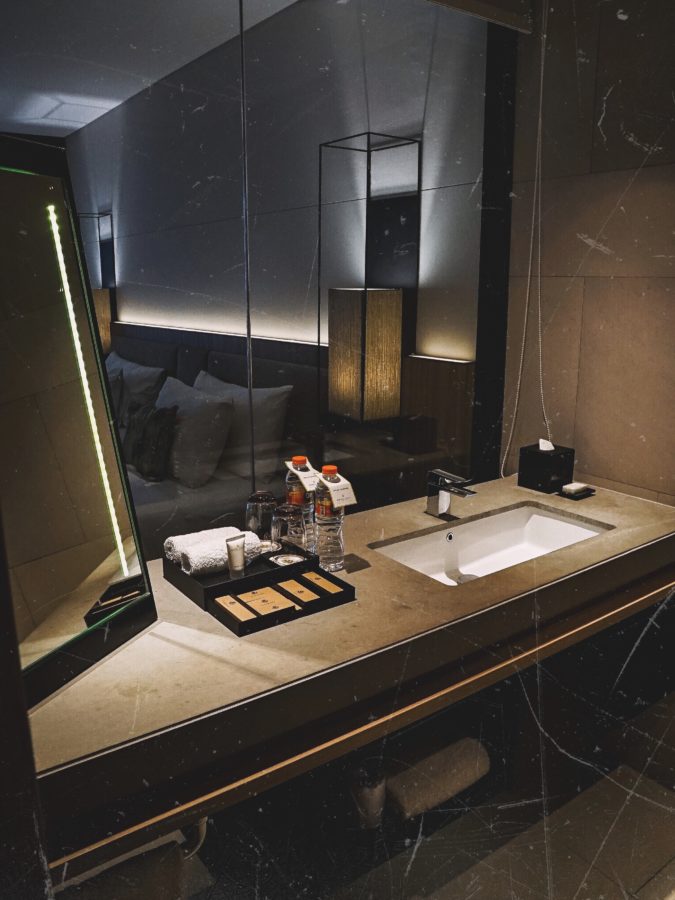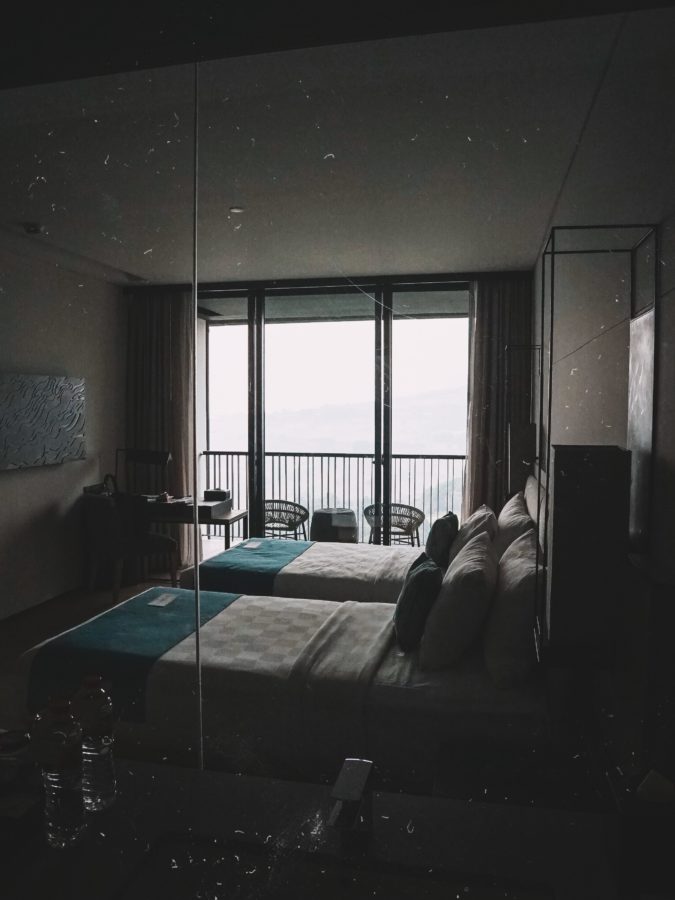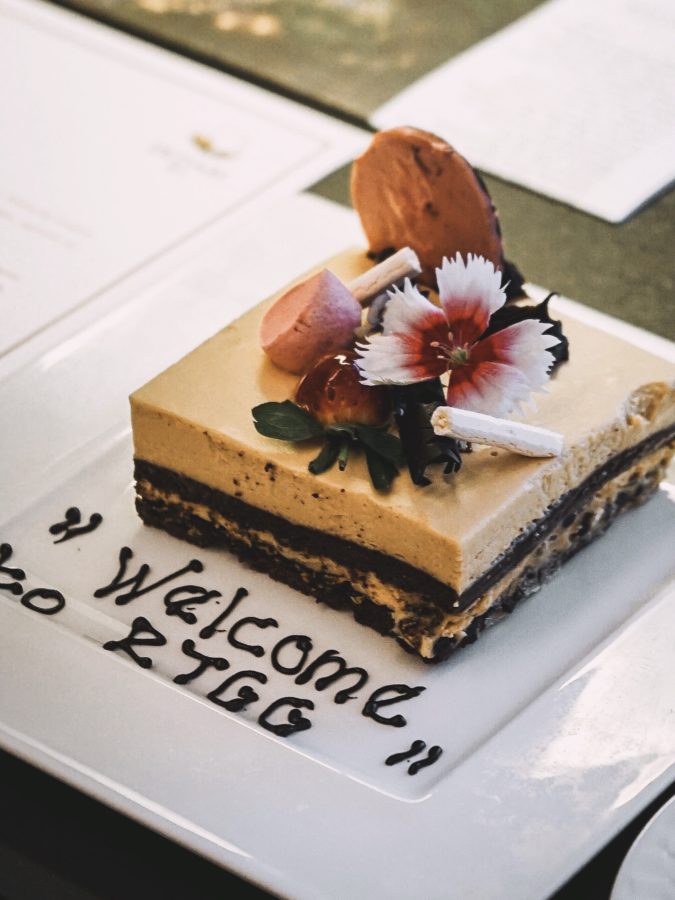 Breakfast for all guests can be enjoyed at the LL One Restaurant, which wide range of local and international selections all in buffet style. Check out our table below.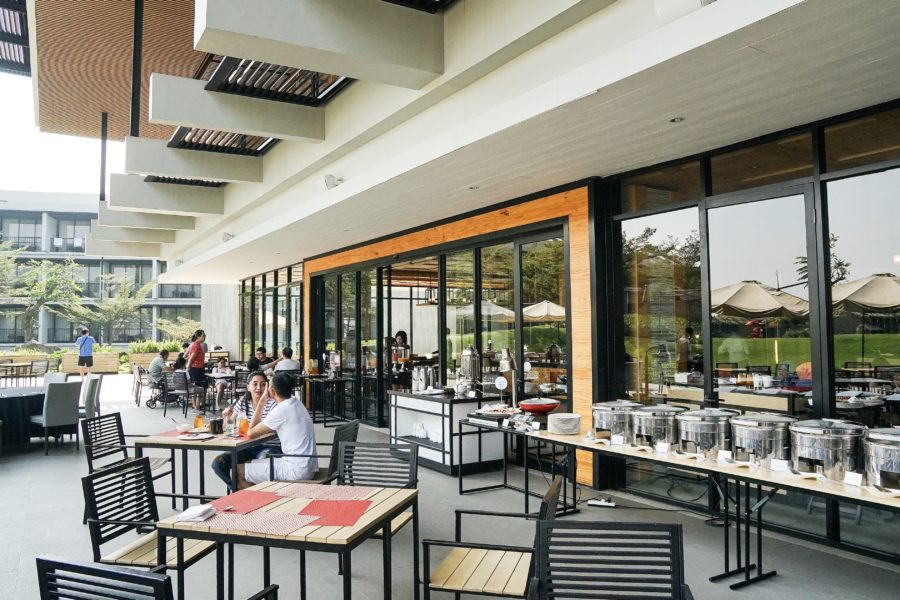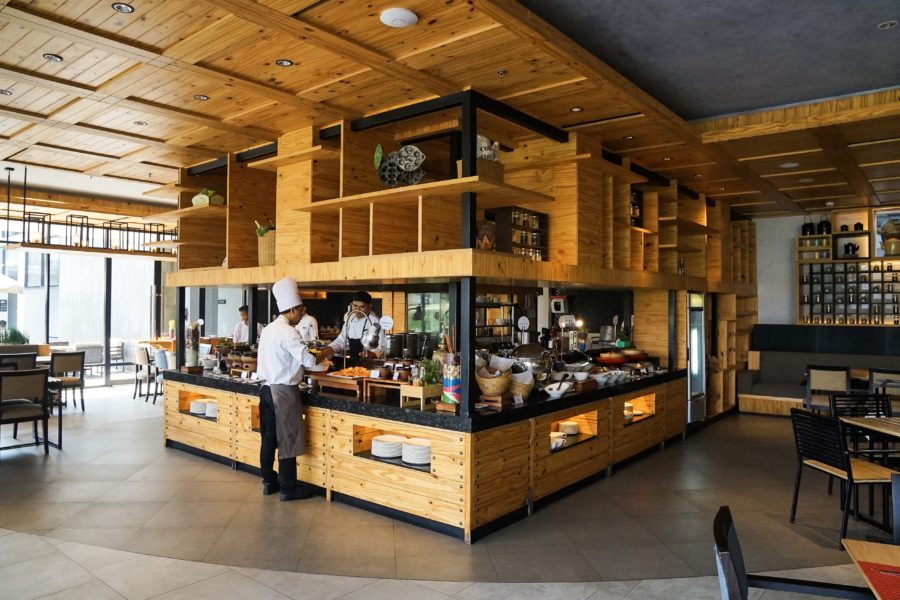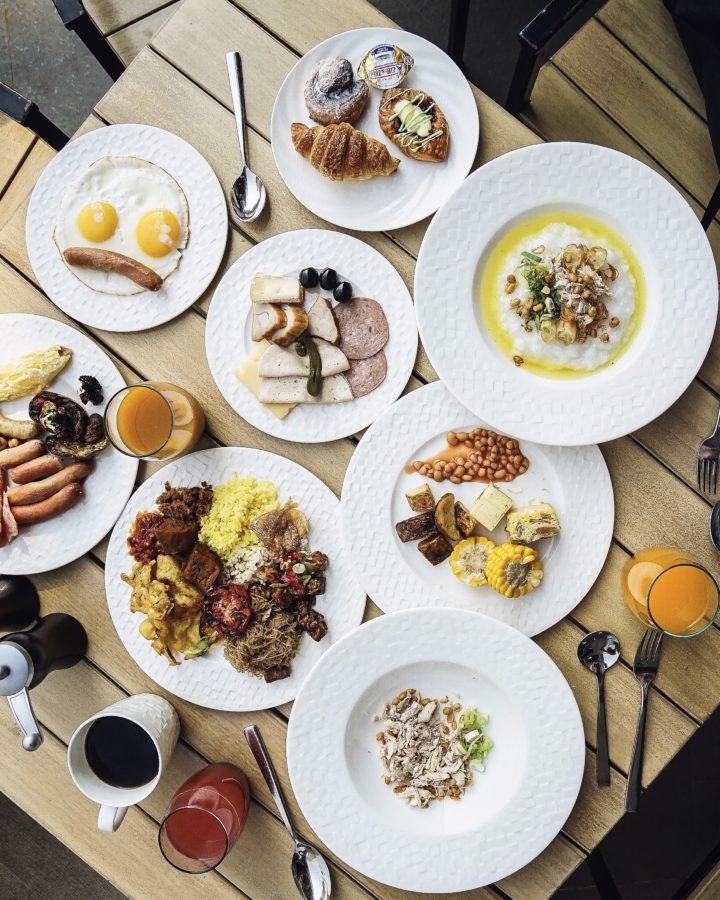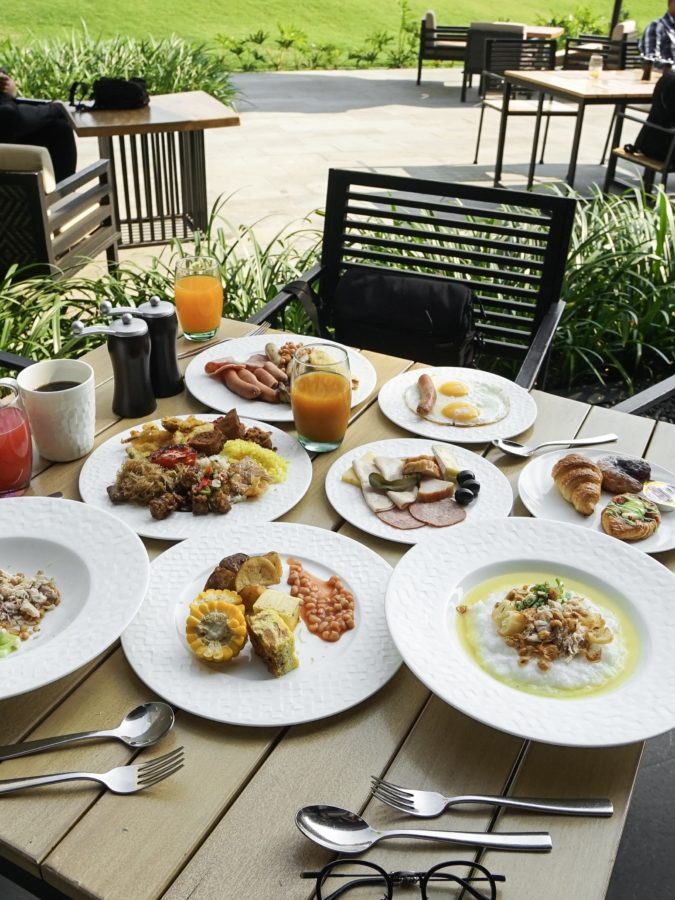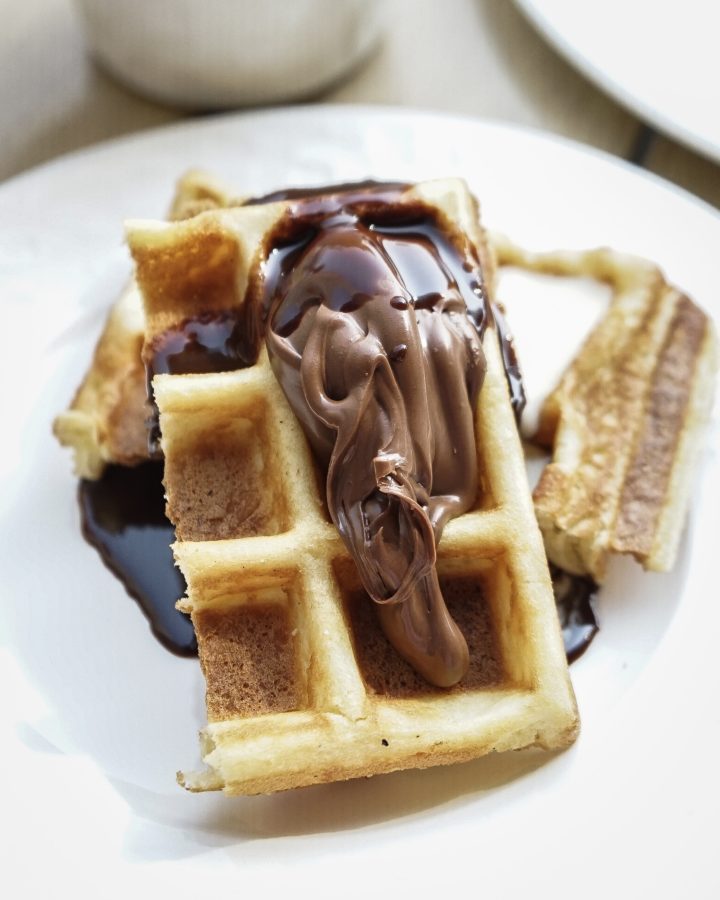 While for guests that stay at the Studio Room, Executive Studio or above, can opt to dine in at The Executive Lounge, located one floor above LL One Restaurant and enjoy scrumptious ala carte menu.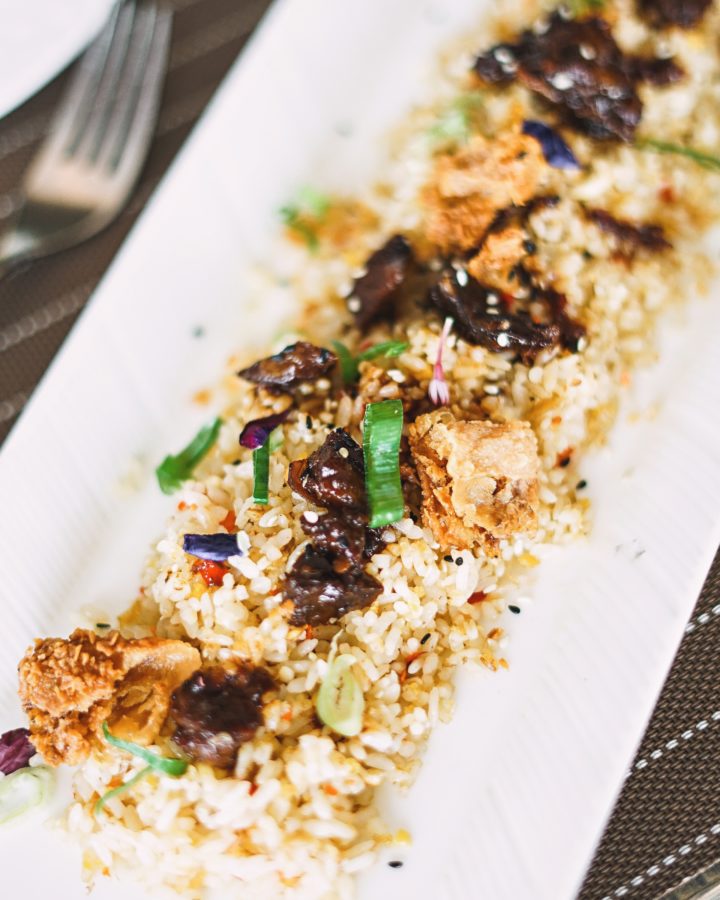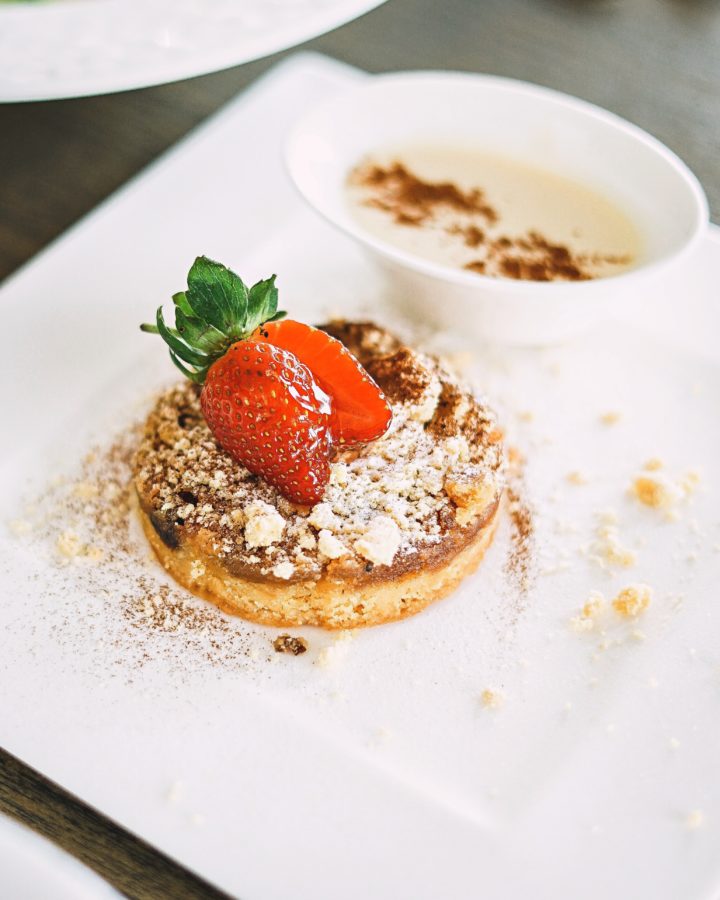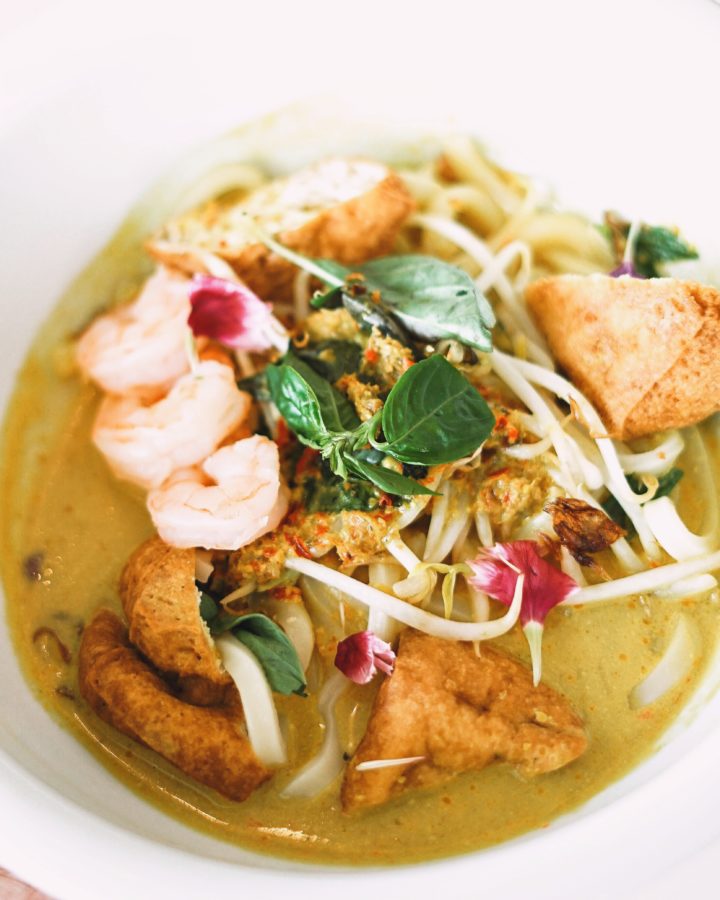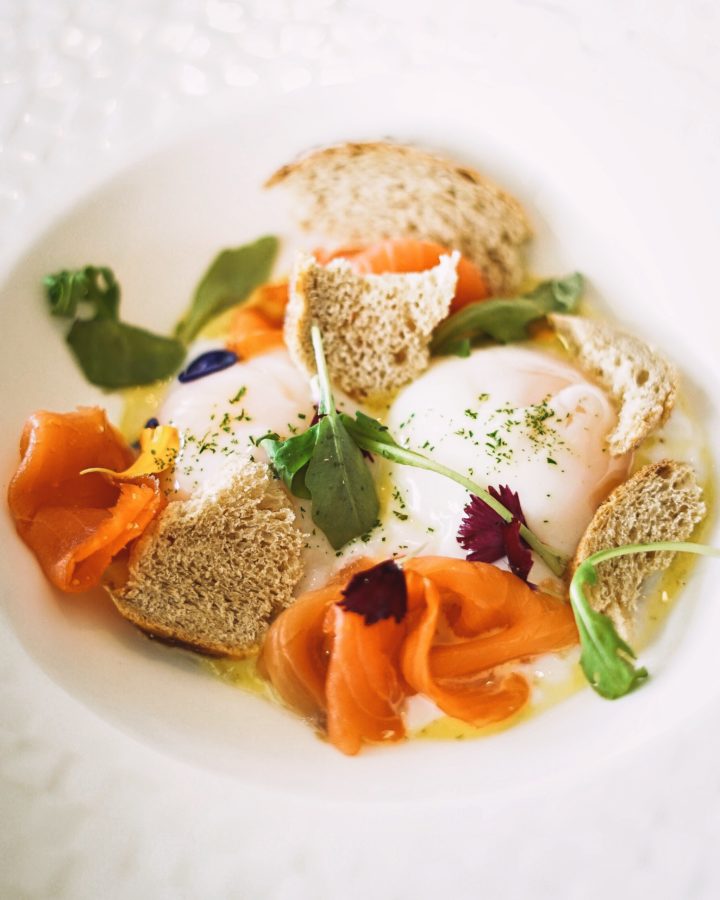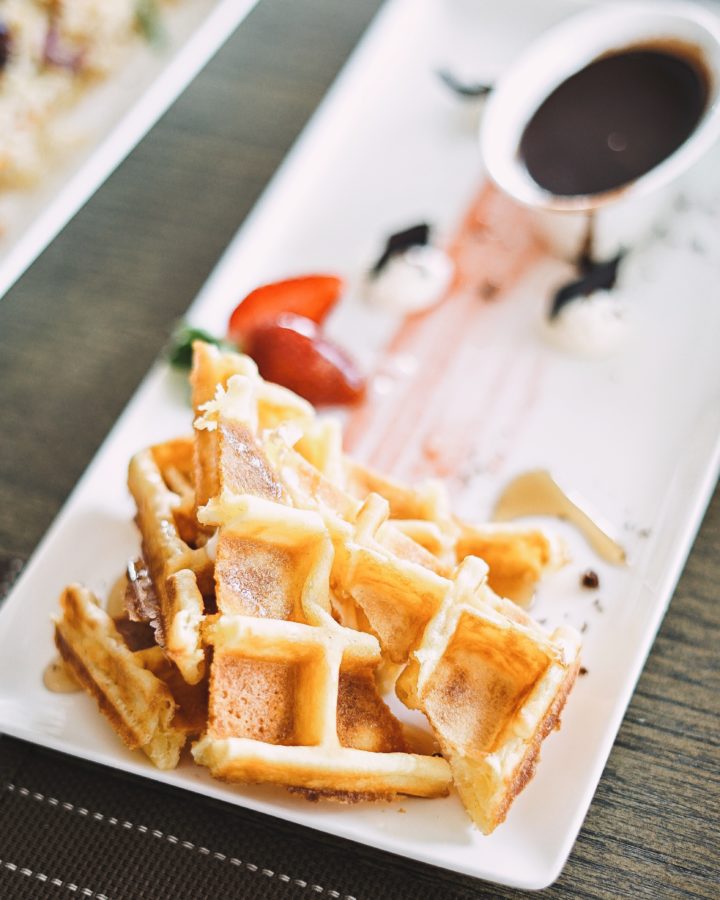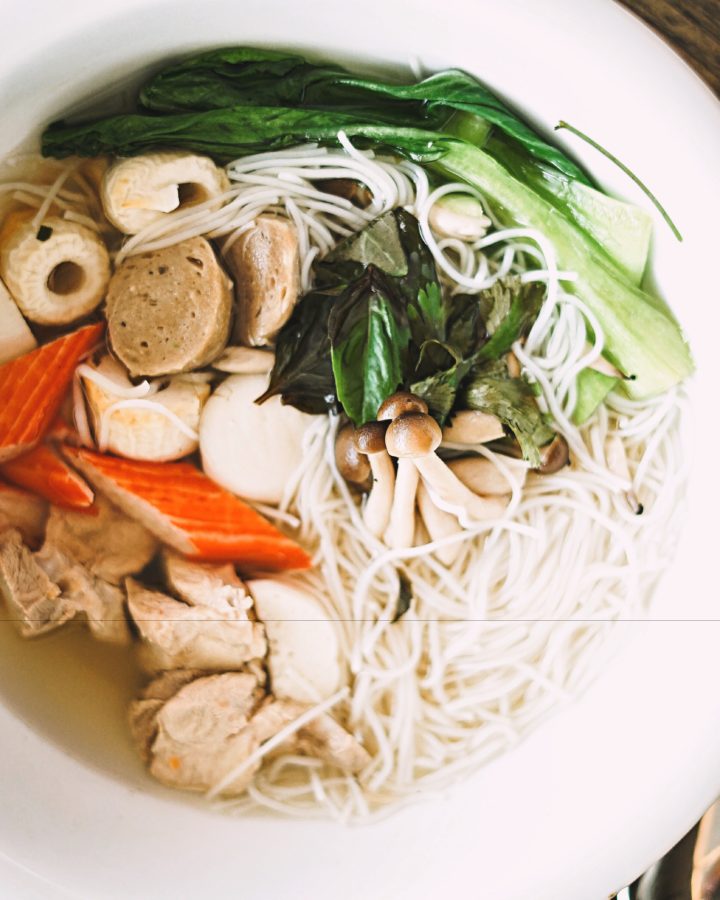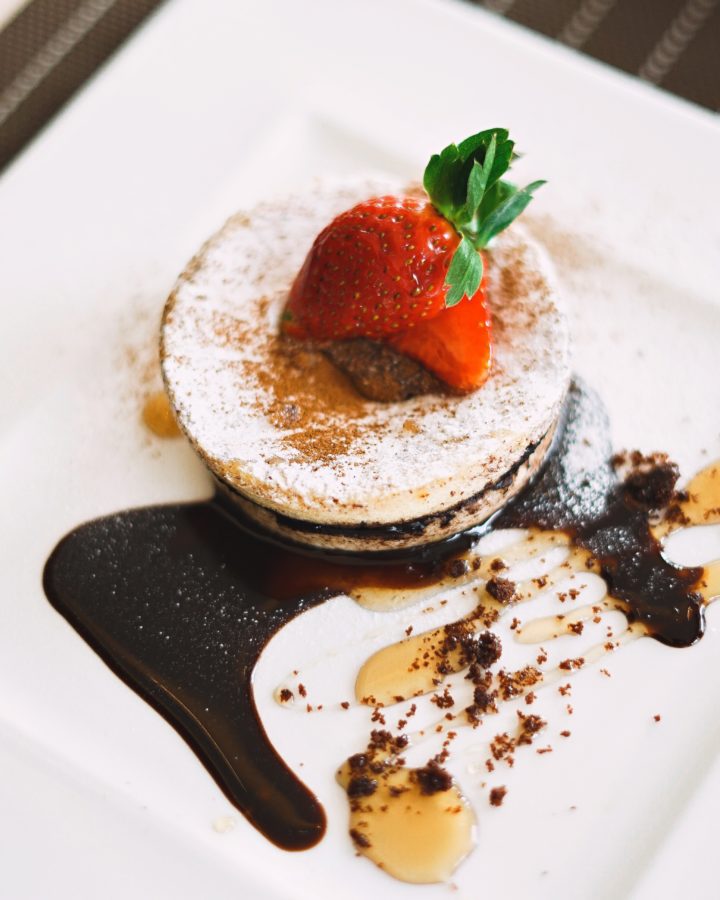 Here is a glimpse of The Executive Lounge.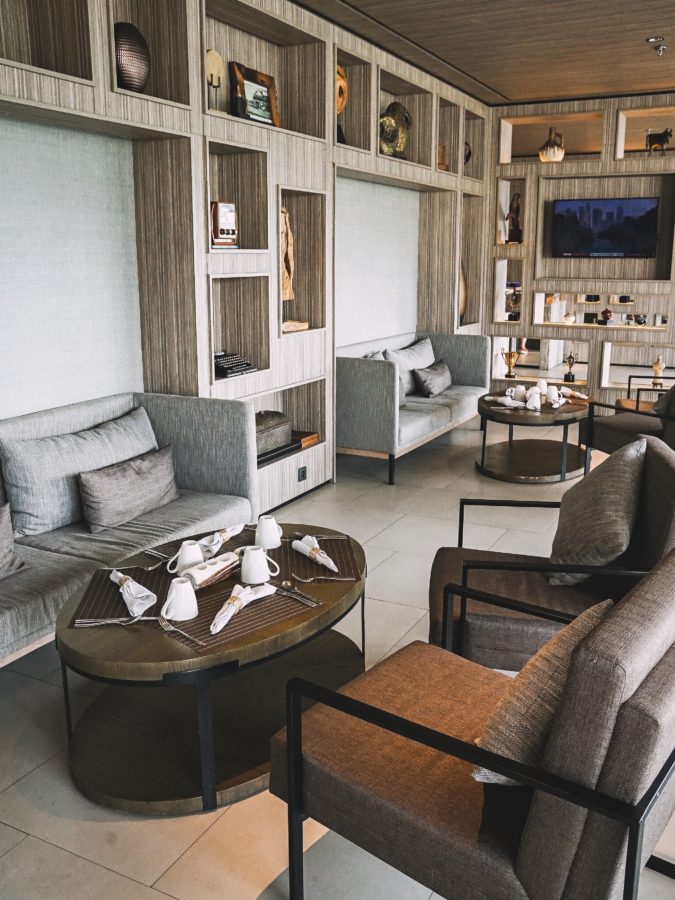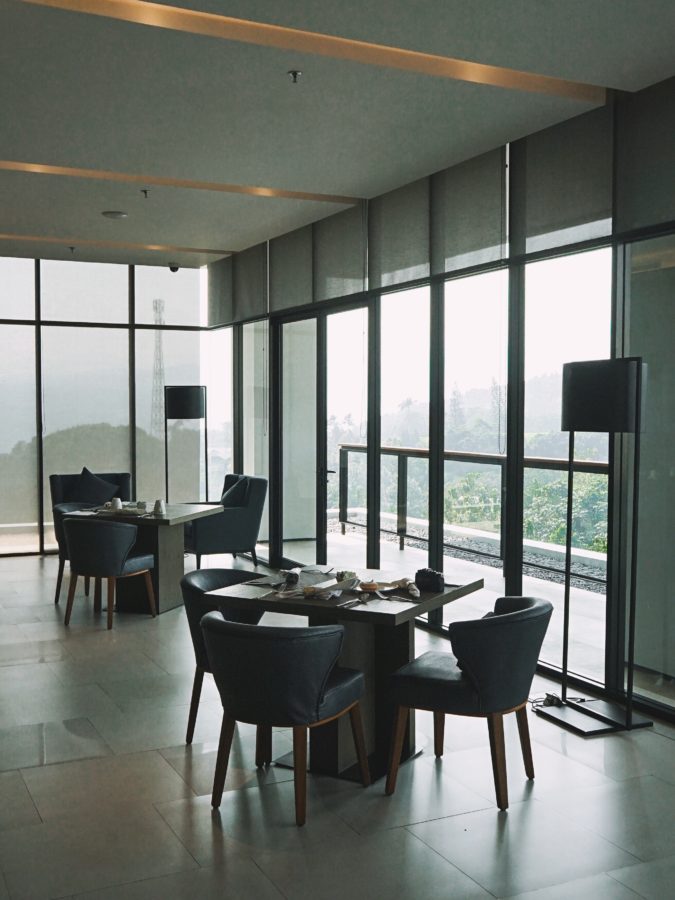 The Yoga session I participated on the Zen Deck was simply amazing. It's open for beginner like me and it was taught by a yoga master thoroughly and patiently. Watching the sunrise while stretching the whole body was making me in total awe. The windy and serene atmosphere helped make this experience an unforgettable one.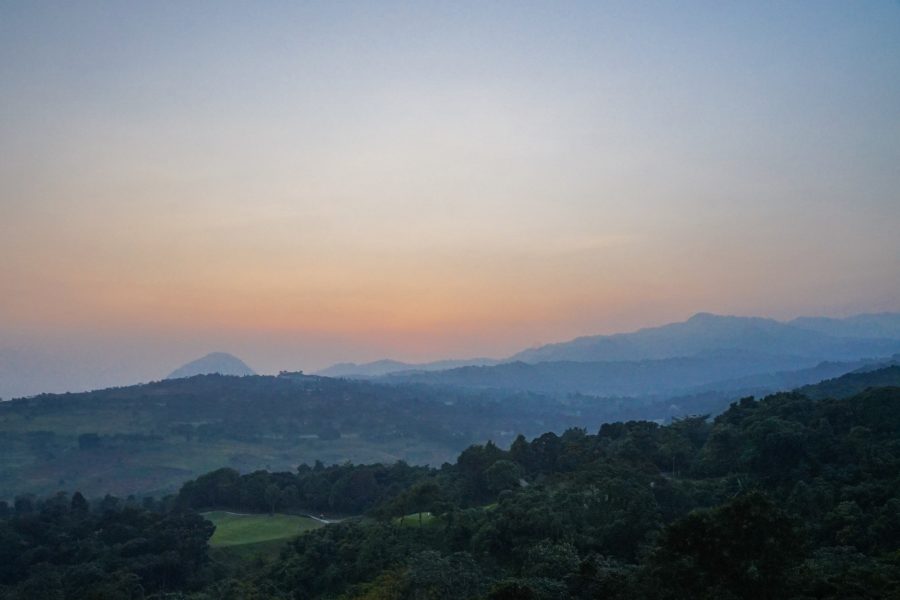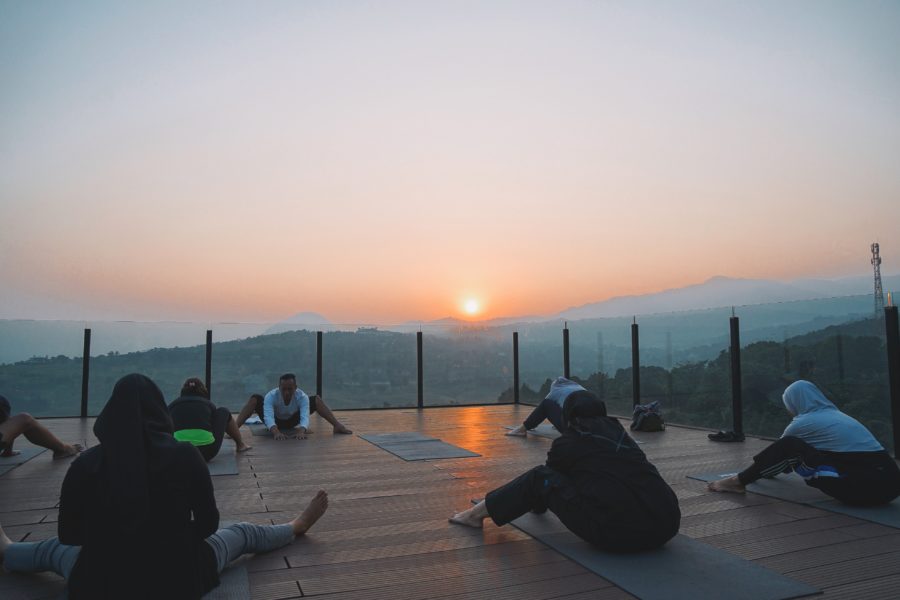 When it's time to leave, I felt sad and one night is certainly too short. The whole resort needs to be enjoyed at least for 2 nights, or a whole week (wishful thinking). So, if you are fond of staycation or a short getaway, Royal Tulip Gunung Geulis is IT. Book a night or two to experience the royal beauty of Gunung Geulis.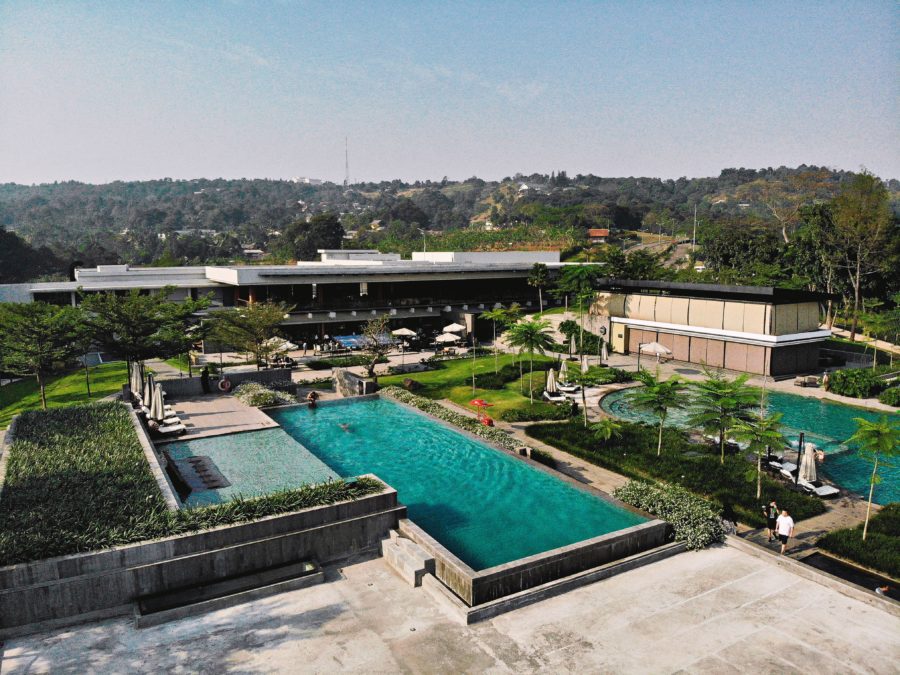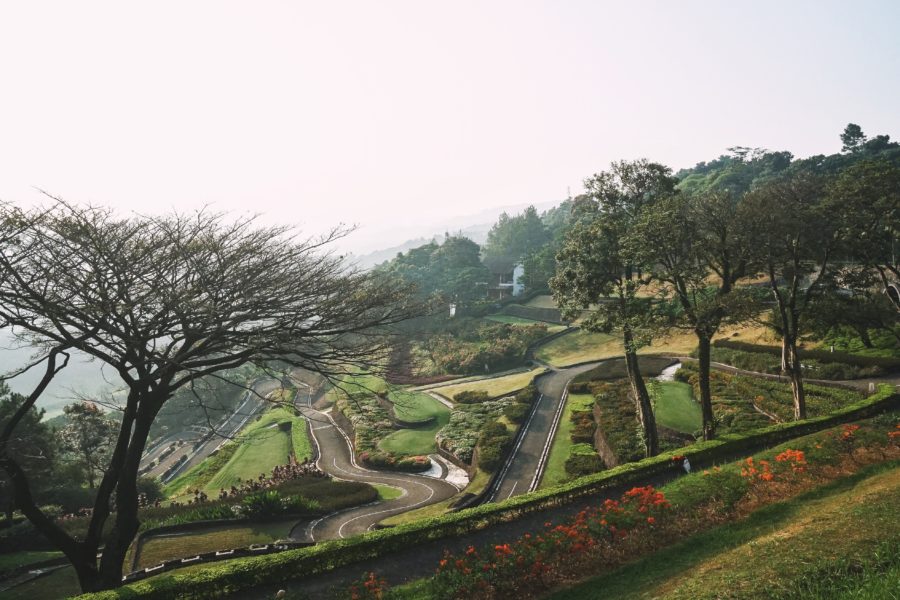 And here are some shots with autumn vibes.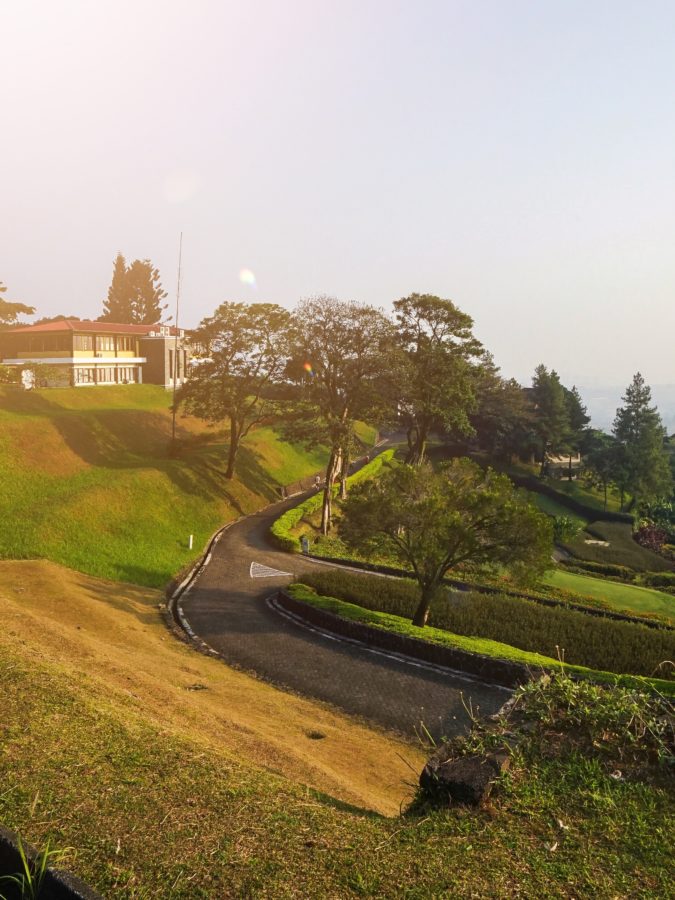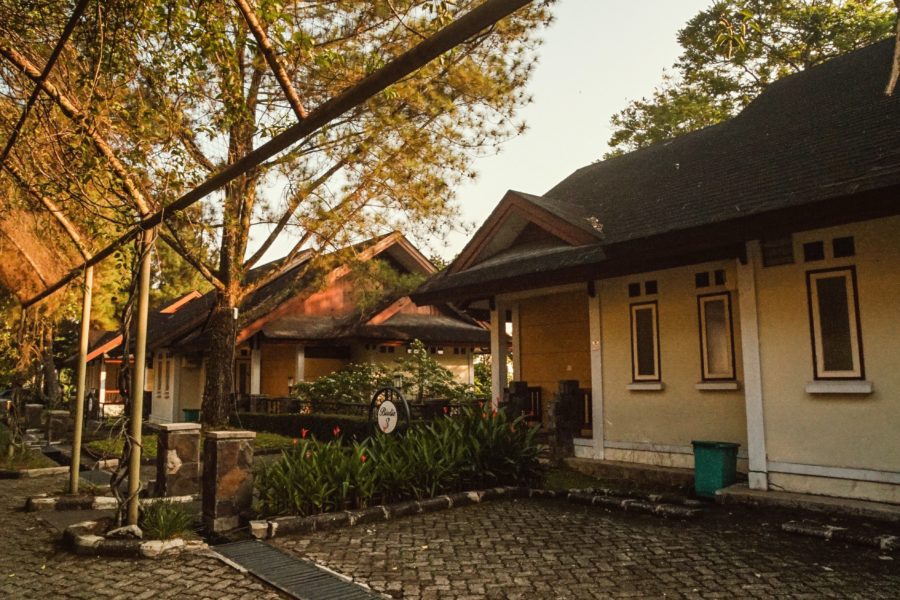 The 2 photos above are Gunung Geulis Cottages (@gununggeuliscottages).
ROYAL TULIP GUNUNG GEULIS | BOGOR
Jalan Pasir Angin, Gadog-Bogor
Phone: +62251-7563800
Website: www.royaltulipgununggeulis.com
Instagram: @royaltulipgg