Hi guys, how's your holiday? Mine was more than awesome. If you're following me on Instagram, I'm sure you know that I had a blast in #Bali and I didn't even wish to come back home. A fourteen day trip of pure bliss, involving visit to Nusa Penida, road trip to Karangasem area, another 4 night visit to Ubud, staycation in Desa Visesa and all the endless cafe hopping! But more about that later. For now, I just want to share a post about a Thai cafe in #GreenLake area.
TBH, I rarely hang around the Green Lake area, but just a while ago, I visited one of the nicest cafes there with delish Thai cuisine! It's Simply Thai! I'd been meaning to write about this place in May, but well, I couldn't find the time to finish all the writing and photo-editting, so here it goes.
Simply Thai is a cafe located quite far at the corner end of the shophouse area. It's definitely not a strategic area and before upon reaching the place, I wondered why. Turned out there is a reason why.
The location of the shophouse is definitely a gem, with the back of the shophouse overlooking half a garden and half a green man-made lake. It actually felt rather surreal, especially with the windy situation during my visit!
Well, the interior wasn't that bad either. The design is pretty clean, bright and simple yet modern in a way it quite resembles the vibe of Thai cafes. Ah, I miss Bangkok now!
Anyway, my sister and I tried quite a lot here, so let's check it out now!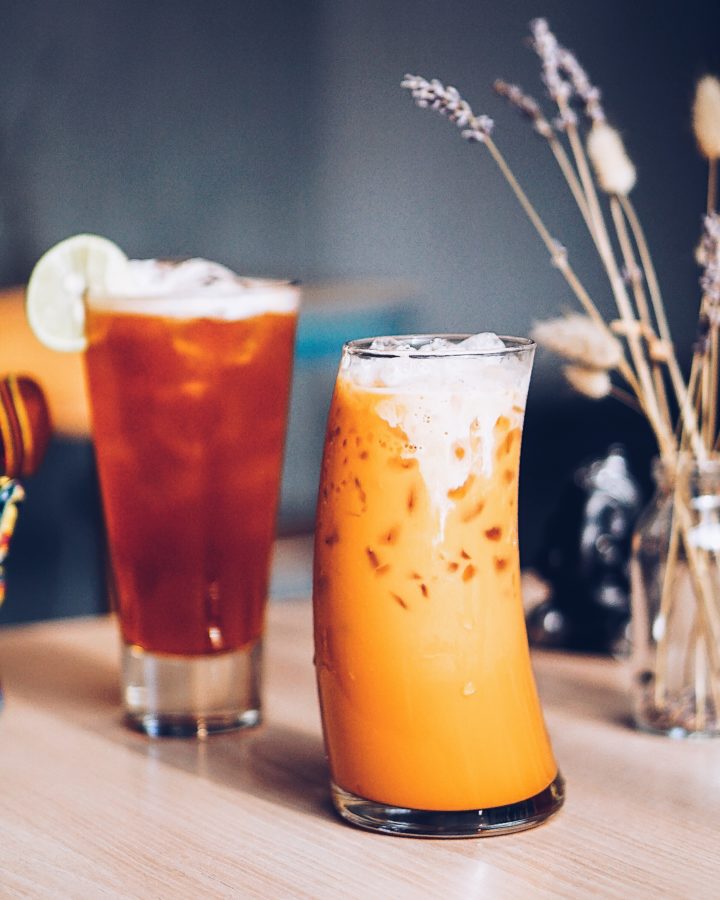 # Thai Iced Tea (IDR 25k)
It's never complete to dine in at Thai cafe without enjoying the signature thai tea. The Thai Tea was pretty good. No complaint here!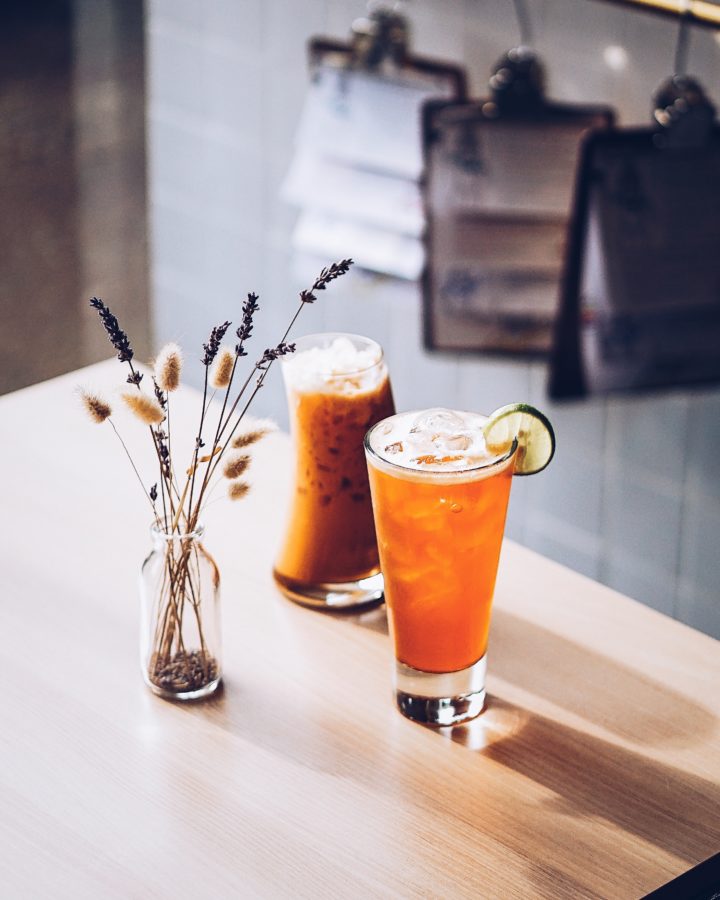 # Thai Iced Lime Tea (IDR 23k)
If you fancy lemon tea, this is a great version with authentic thai tea and lime. It's really quite refreshing and perfect for the afternoon.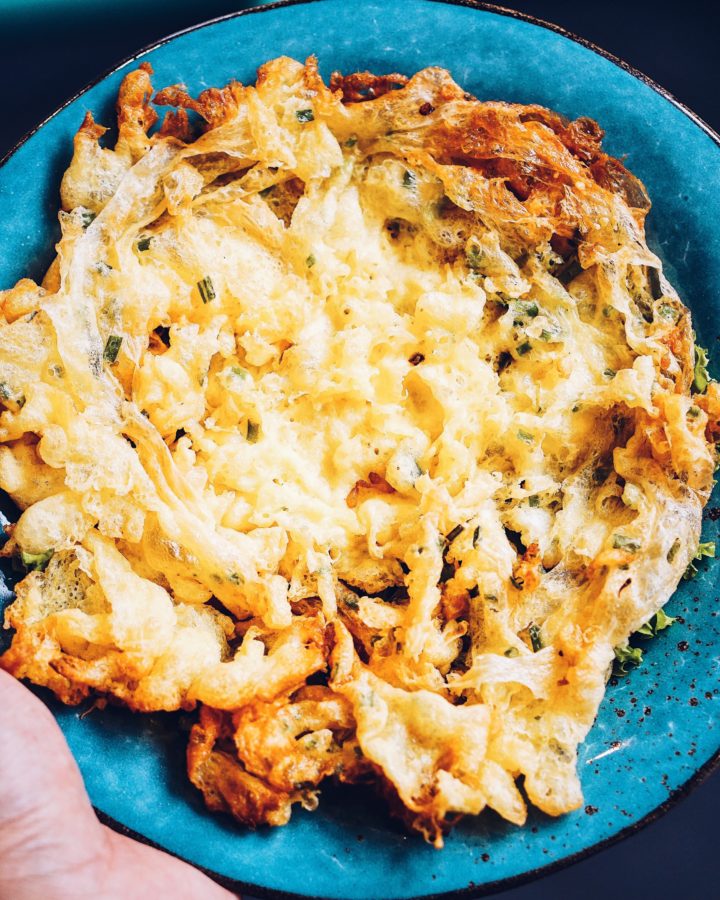 # Thai Fried Omelette (IDR 24k)
It actually a simple fluffy omelette here, but the secret lies on the sweet and sour dipping!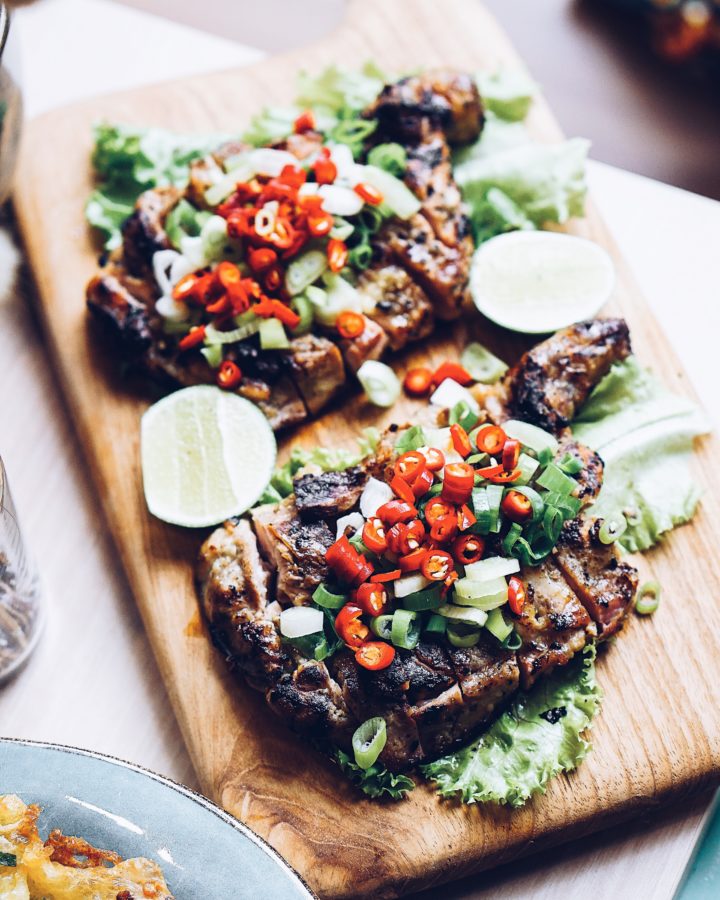 # Gai Yang (IDR 61k)
THIS WAS THE BEST! If you like grilled chicken, this will no doubt be your fav too! The chicken fillets were so tender and fragrant and I think it's because of the marination of spices and herbs. The spicy and smoky combination worked so well, my sister and I agreed that this dish was the best we had here!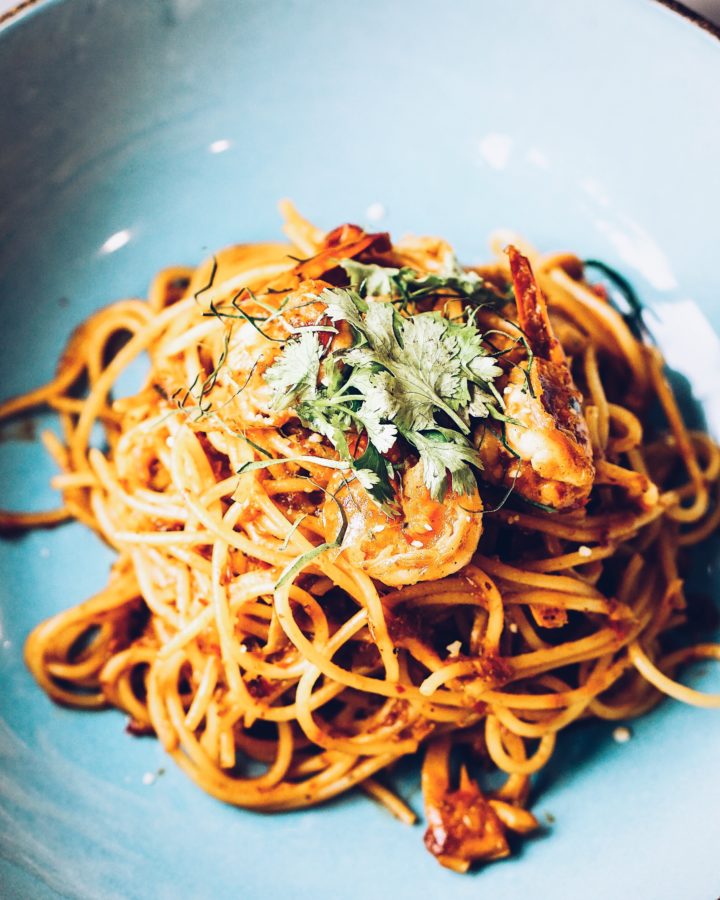 # Spaghetti Tom Yum (IDR 63k)
One the signature dishes here and it is reinvented version of tomyum with pasta. A fusion of Italian and Thai! Turned out it was pretty okay for me. The thick tom yum paste was a bit too bold for me. It felt rather dry for me and perhaps it was because I took the pictures for too long!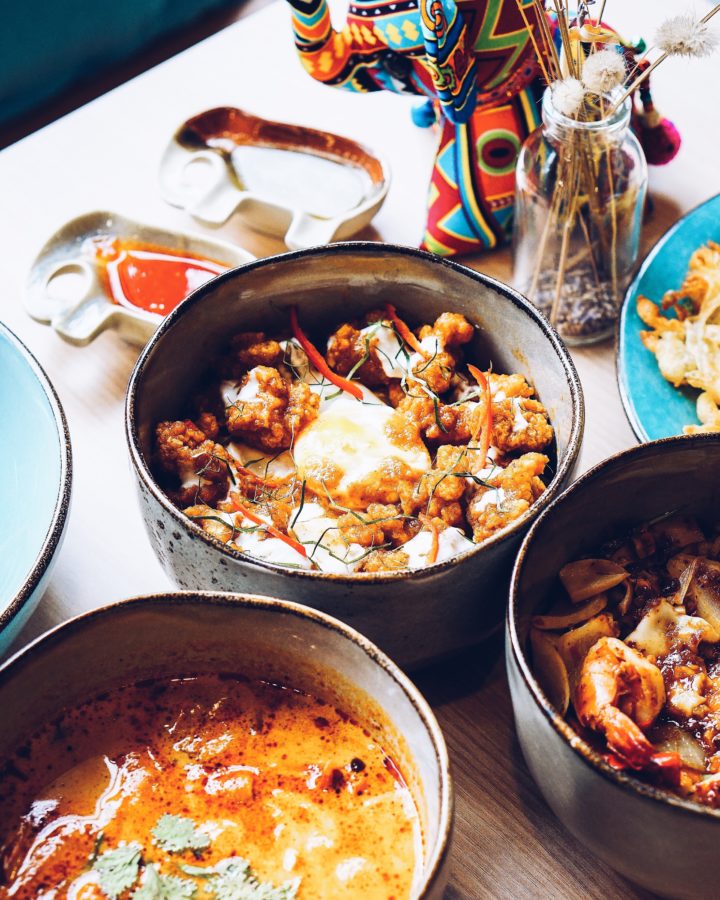 # 'Cho Chee' Chicken Rice (IDR 48k)
Thai Fried Chicken with 'cho chee' sauce, chili and orange sauce, served with poached egg, on a bed of rice.
This was pretty good for me, as the crispy chicken drenched in spicy fragrant sauce that left me wanting for more!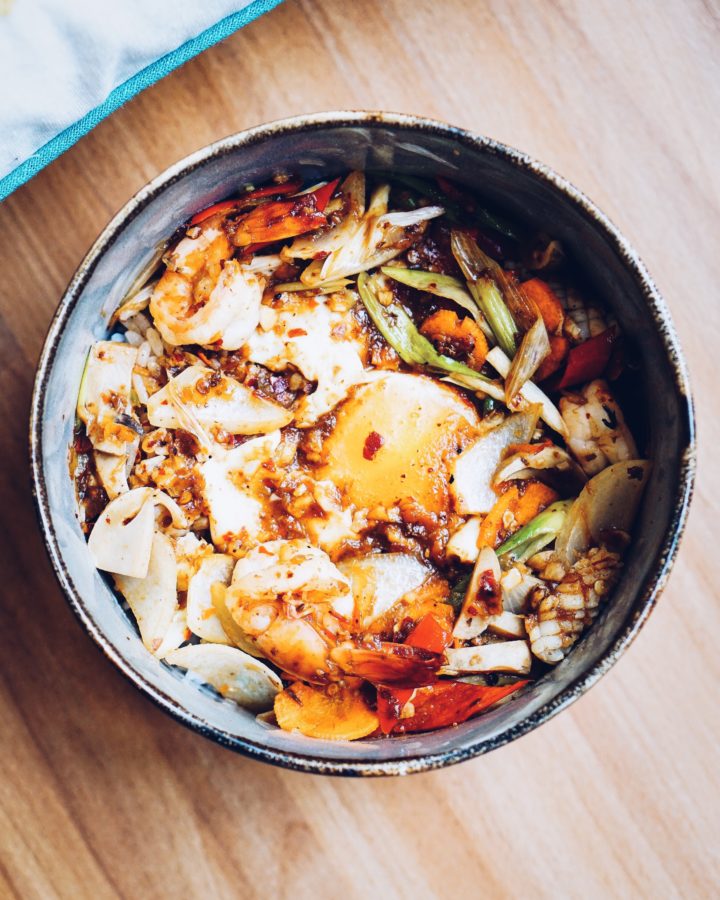 # Pad Prik Pow / Seafood with Rice (IDR 53k)
This is definitely simplicity at its best, a combination of shrimps and squid with seafood sauce. It was really a good one, definitely up there with Gai Yang, mostly because its hearty savoury taste that reminded me of the seafood my mom used to cook back in Medan!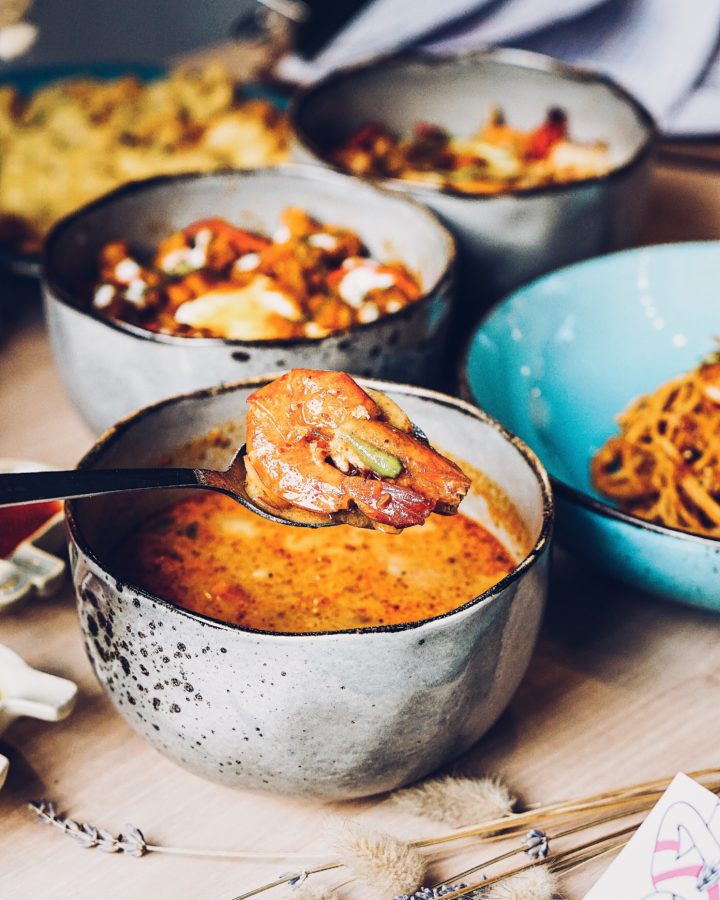 # Tom Yum Goong (IDR 73k)
A version of tom yum with coconut milk, mushroom and humongous Tiger Prawns! It's thick, spicy, sour and fragrant with herbs. Oh, and the Tiger Prawns were divine! Best enjoyed with a warm bowl of steamed rice!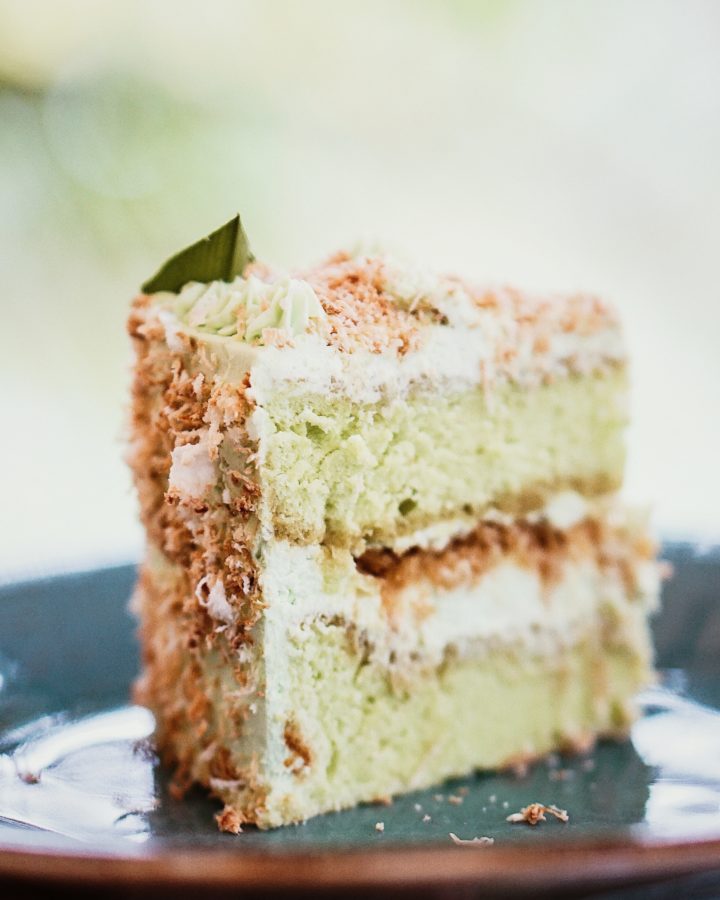 # Coconut Pandan Cake
This was a new menu, and it's really good! The pandan flavor sponge cake was spot on and fluffy, and to mix it with coconut cream and flakes was simply awesome! I really loved it!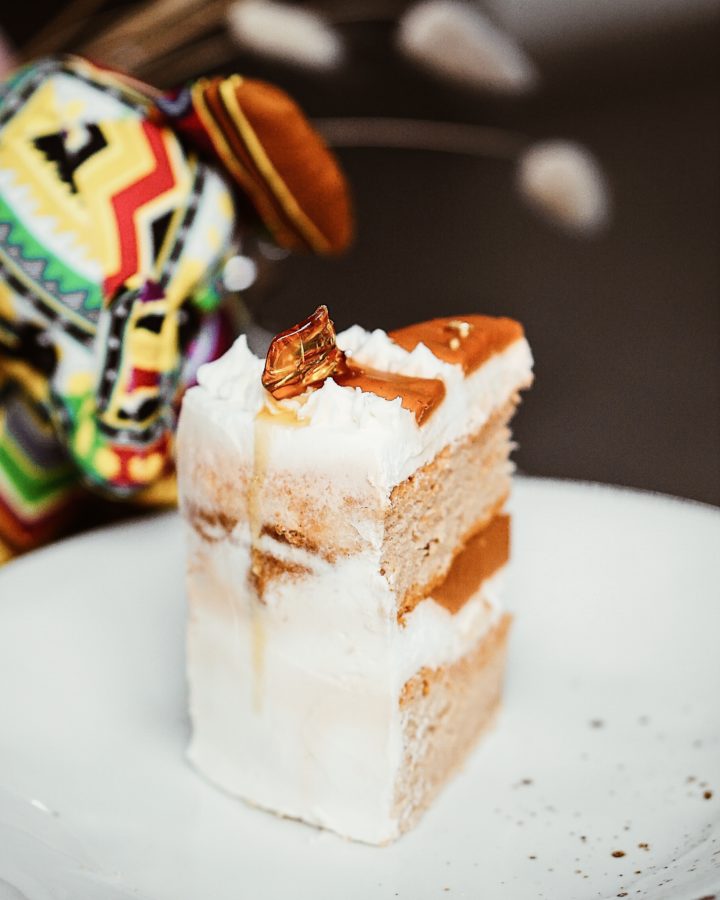 # Thai Tea Cake
Thai Tea in the form of cake? Yasss, pleaase!
IMHO, Simply Thai is a precious gem in the area! And I truly think it has so much potential when it comes to a cafe scene in this area. It has a great setting with a great view, great interior and good modern Thai comfort food! The price range is pretty friendly too, from around USD 2-7! The only downside is that it's located quite far from the usual busy Jakarta scene. It can't exactly rely passersby to come, as it needs more exposure for words of mouth and social media presence! So, if you happen to read this, do come and check this place out. It's perfect for family or friends alike!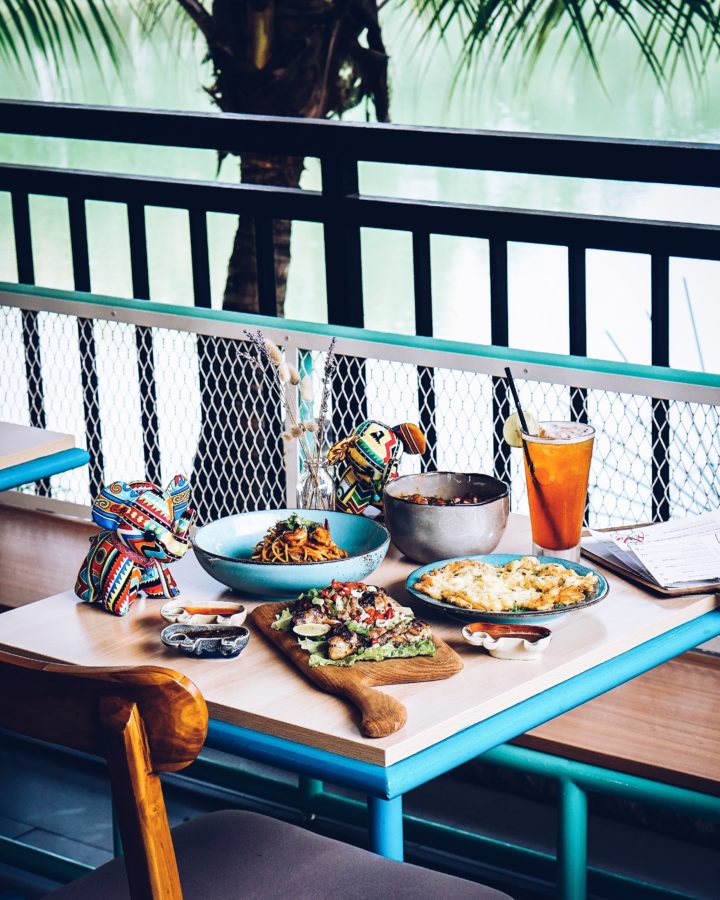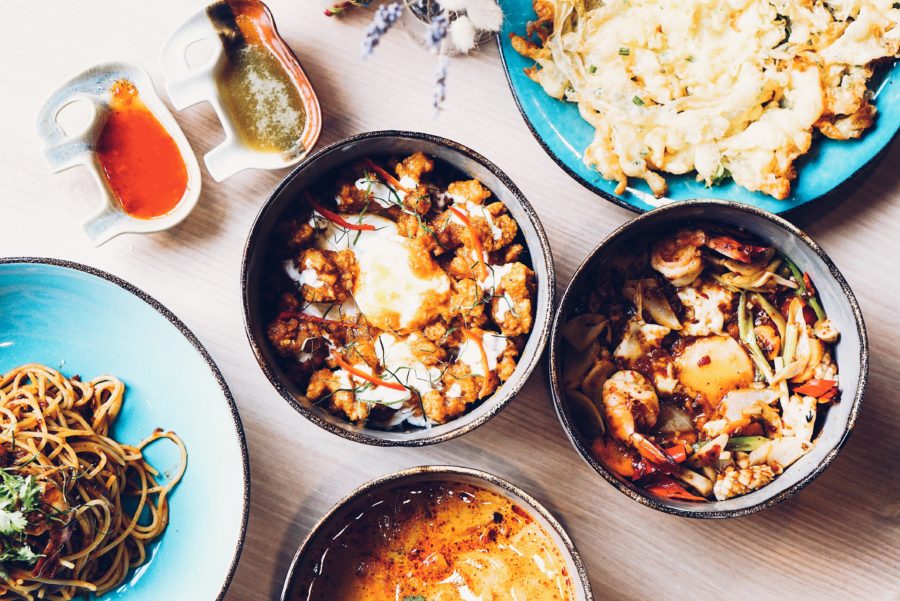 SIMPLY THAI | JAKARTA
Ruko Food City No. 65, Green Lake City, Cipondoh, Tangerang
Phone: +6221-22302874
Instagram: @simplythai.id